10 Genius Packing Hacks
Maximize your luggage space and more with these simple tricks.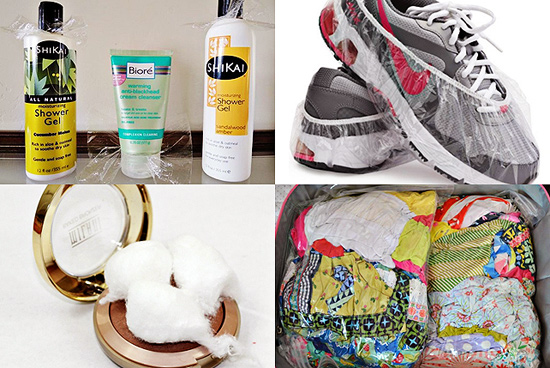 (SPOT.ph) It's the season when people go on out-of-town vacations and fly out of the country, but before you get to enjoy being out of the city, you have to accomplish one of the hardest chores in life—packing. If packing is the bane of your existence, it's probably because you can't make everything fit or something always spills or gets tangled. Here, we share with you 10 genius packing hacks that will make your life easier—so you can focus on more important things, like being excited about your trip.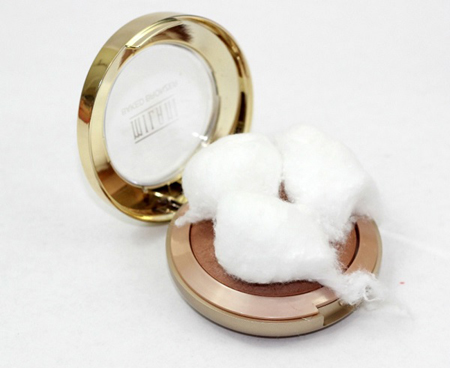 Keep your powder compact from breaking using cotton
Another makeup hack: Place a cotton pad in your powder compact to keep it from breaking. Now you won't have to endure heartbreaking kikay moments due to cracked makeup!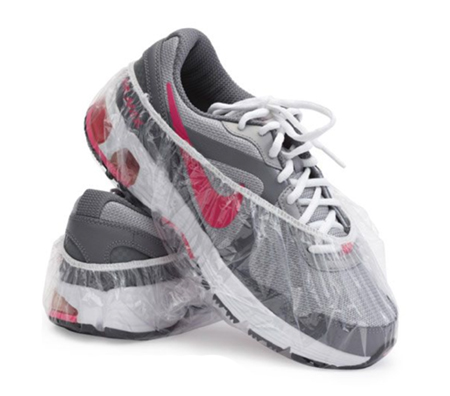 ADVERTISEMENT - CONTINUE READING BELOW
Keep clothes clean by packing shoes inside shower caps
Instead of spending on shoe bags, use a shower cap instead. (You know you take the free ones provided in hotel bathrooms, anyway!) This will prevent the dirty soles from touching your clean clothes. You can also stuff your socks in your shoes to help them keep their shape and optimize your luggage space.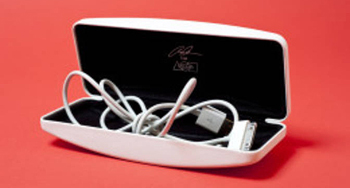 CONTINUE READING BELOW
Recommended Videos
Store cords and chargers inside eyeglass cases
Keep your luggage organized and your cords untangled by keeping them in eyeglass or sunglass cases. This way, you'll be able to find your cords easily and they won't get tangled with your other things (or each other).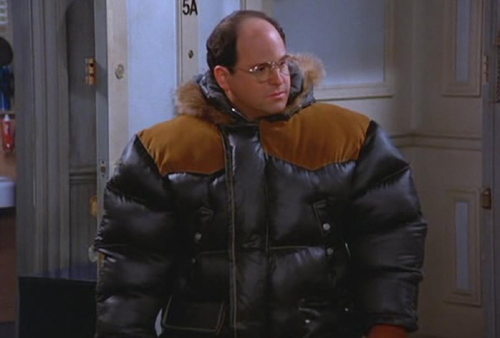 ADVERTISEMENT - CONTINUE READING BELOW
Wear your bulky clothes instead of packing them
Don't worry about people judging you—you're just being practical! Imagine how much space you'll save if you keep your puffy coat out of your luggage.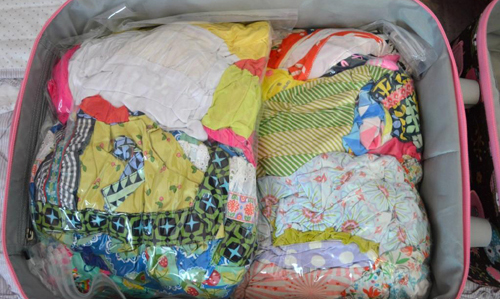 Save space by storing laundry in giant zipper-seal bags
Pack a couple of large zipper-seal bags with you and store your laundry in them. You'd be surprised at how many pieces can fit inside a giant bag with this trick. Just make sure you roll out all the air before zipping it up!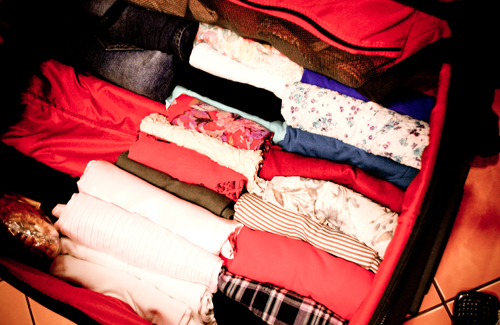 ADVERTISEMENT - CONTINUE READING BELOW
Maximize space by rolling clothes
Instead of folding your clothes the usual way, roll them! It takes up less space, leaving more room for other travel necessities (or souvenirs and pasalubong!). If you have clothes that wrinkle easily, layer them with Japanese paper then roll them all together to prevent creases.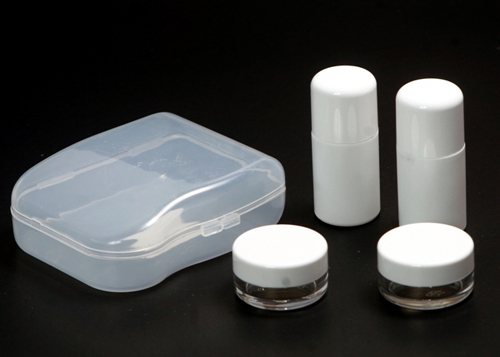 Travel case (P95) available at Beabi
Use mini containers for toiletries and makeup
You can store creams in contact lens cases and makeup in small zipper-seal bags (just load up cotton buds with eyeshadow). This way, you won't have to pack bulky jars and compacts, plus you can take your skincare and makeup kit onboard in spite of the limit for liquids.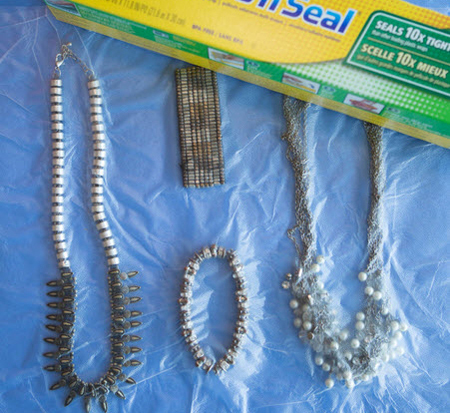 ADVERTISEMENT - CONTINUE READING BELOW
Keep your accessories tidy and untangled using plastic wrap
Tired of ruining your cute accessories when packing? Say goodbye to tangled chains! Use one sheet of cling wrap and arrange your accessories so they're not touching each other, then use another sheet to seal them in.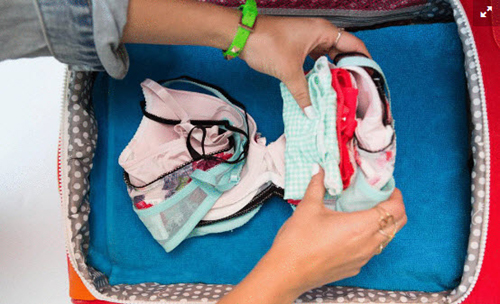 Tuck panties inside bras
A stuffed bag usually means bras getting deformed, and we know the heartbreak of a good bra getting ruined. Stuff your panties inside the cups to keep them from deforming. This way, you'll be saving luggage space too!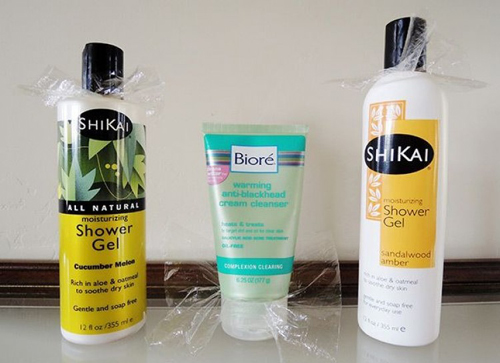 ADVERTISEMENT - CONTINUE READING BELOW
Keep your liquid items from spilling using plastic wrap
If you're bringing a bottle of shampoo or shower gel, remove the cap, lay a piece of cling wrap over the opening, and screw the cap back on to prevent spillage.
Also read:
10 Girly Life Hacks That Will Make Your Life Easier
---
Help us make Spot.ph better!
Take the short survey
Load More Stories