10 Things We're Loving Now: Fridgebook, a carrot tumbler, a hammer for beer + more
And we found the sweetest way to greet a person.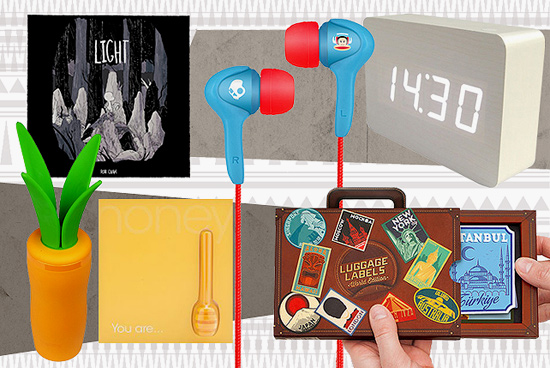 (SPOT.ph) We ended up with cuteness overload after our latest shopping trip. There's really no other way to describe a water bottle that looks like a carrot and Paul Frank earphones. Plus, a smidgen of cool with the hipster-est pencil sharpener ever and a sleek alarm clock that's still probably obnoxious in the morning.
ADVERTISEMENT - CONTINUE READING BELOW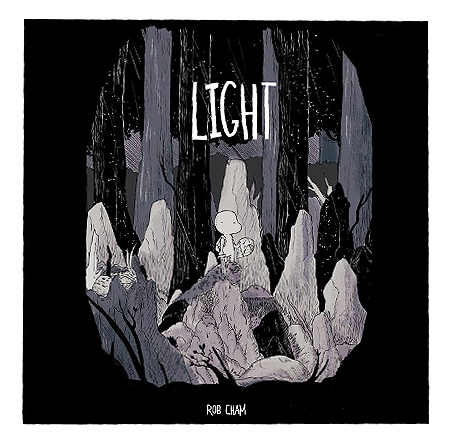 Light by Rob Cham (P250)
It's the comic for the digital age, because you don't need to read! It's all pictures. That's the initial allure, but there's more to this wordless comic book than just pretty illustrations. The lack of language leaves no room for interpretation...or opens it to all sorts of interpretation, actually. In any case, there's no language barrier between the story and the reader. A book for everyone! Yeah!
ADVERTISEMENT - CONTINUE READING BELOW
Available in Fully Booked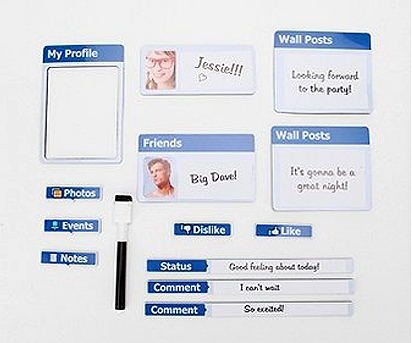 Fridgebook (P795)
Do you feel like you're always competing with things with screens for attention? Get your roommate to read notes you leave by tricking him into thinking that the fridge door is Facebook. We are hoping he's smarter than that, but whatever! The important thing is the message is received.
ADVERTISEMENT - CONTINUE READING BELOW
Available at Debenhams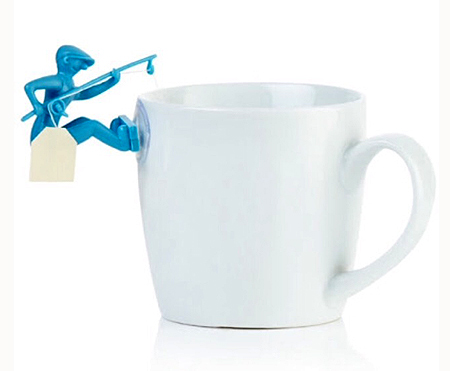 Deep Tea Fisherman Tea Bag Holder (P320)
This fisherman will keep your tea bag in place, with what looks like very little effort. Let his hook and line save you from sinking a tea tag in your drink.
Available at Quirks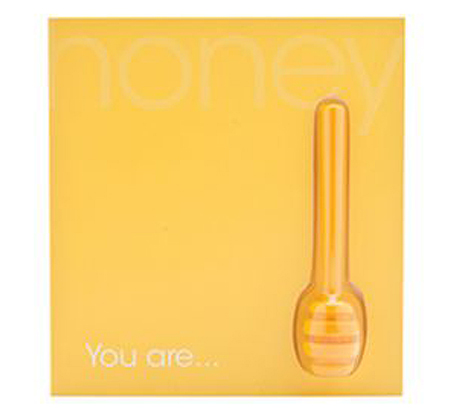 ADVERTISEMENT - CONTINUE READING BELOW
Greet and Treat Greeting Card (P350)
Handwritten notes are made extra special with this greeting card, which comes with a handy honey stirrer for that extra dose of sweetness.
Available at True Value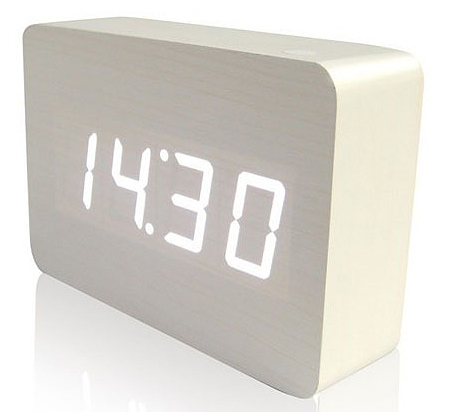 Wooden Alarm Clock (P1,799.75)
Complete your minimalist-themed room with this Muji-esque wooden clock. We doubt the sophisticated design will make you love it every morning when it goes off, but at least it looks cool.
ADVERTISEMENT - CONTINUE READING BELOW
Available at Dimensione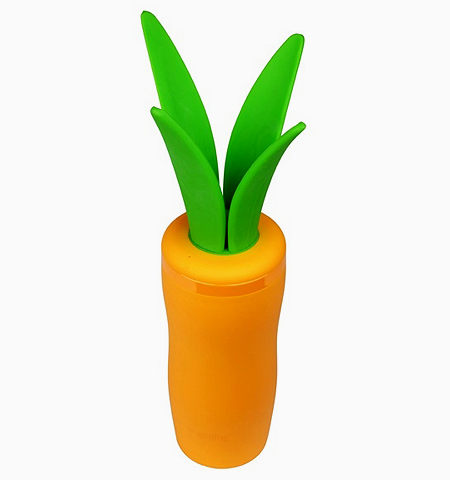 Carrot Tumbler (P1,460)
Make your packed lunch pop with color and character, thanks to this realistic carrot tumbler. It's admittedly not the easiest to carry, but it'll definitely make a quirky statement.
Available at Artbox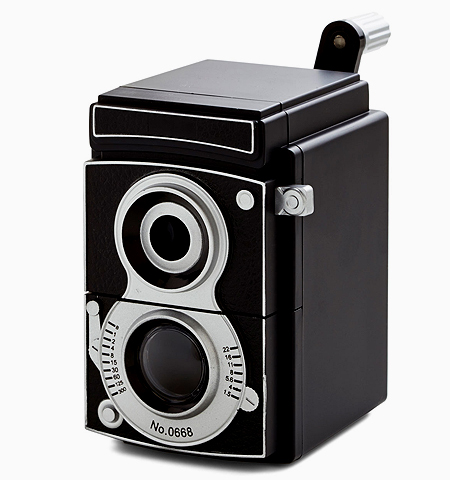 ADVERTISEMENT - CONTINUE READING BELOW
Camera Pencil Sharpener (P945)
Add a touch of old-school cool to your office desk with a pencil sharpener that will make you want to keep using those yellow No. 1s. Selfies optional.
Available at Rustan's Department Store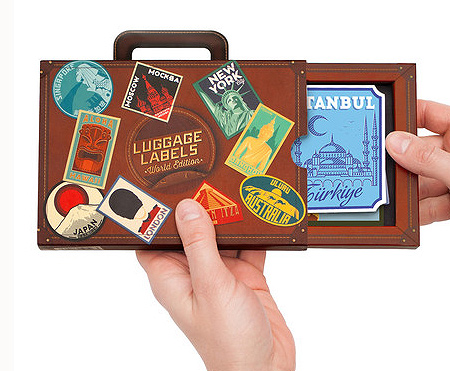 Luggage Labels (P595)
Personalize your luggage with these vintage-looking stickers! Don't worry, they're made of self-adhesive material and won't leave sticky residue on your favorite suitcase. It'll make spotting your bags at the carousel easier, too. The perfect gift for someone who loves to travel!
ADVERTISEMENT - CONTINUE READING BELOW
Available at Quirks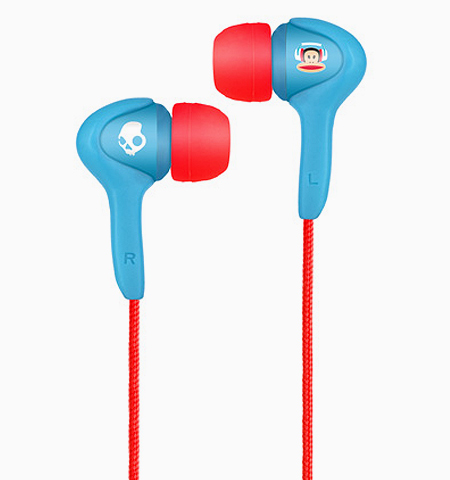 Paul Frank Earbuds by Skullcandy (P1,090)
Ditch the boring white earbuds and switch to Skullcandy's Paul Frank line: pick from red and blue, yellow and white, or pink and orange. Or go bad-ass but cute with black and blue. They're bananas.
Available at the Paul Frank store, East Wing, Shangri-la Plaza
ADVERTISEMENT - CONTINUE READING BELOW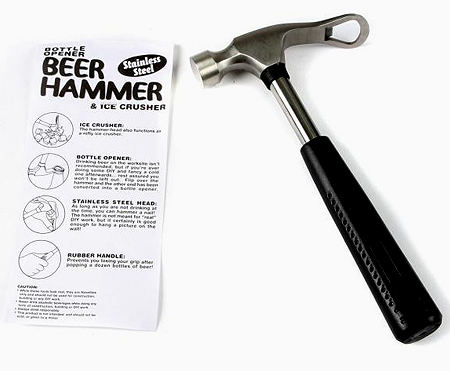 Beer Hammer (P850)
Can you say double (or triple?) duty? This hammer can be used to, well, hammer a nail on a wall and open your bottle of beer! You can also use it to crush ice, if needed. Just make sure to clean before and after every use!
Available at Parafreaq
ADVERTISEMENT - CONTINUE READING BELOW
Recommended Videos
Load More Stories