10 Things We're Loving Now: Beer soap, macaron purses, fish popsicles + more
And picture frames that could...walk?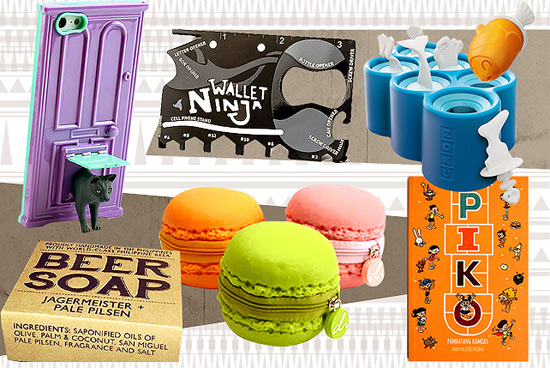 (SPOT.ph) Our love for all things quirky is manifesting in this week's arrangement of molds that make popsicles shaped like fish, picture frames that could race, and erasers that are ready to battle any mistake. Plus, we found a plate that would make sure you get a good slice of pizza every time.
ADVERTISEMENT - CONTINUE READING BELOW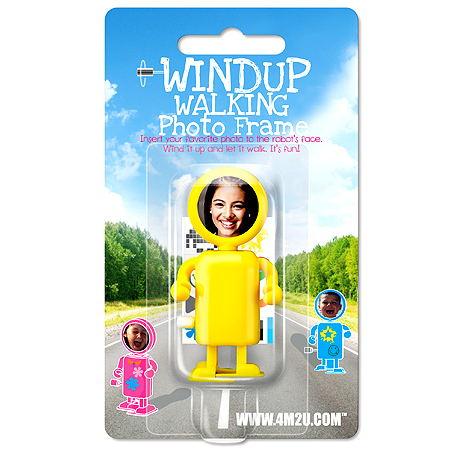 Wind-up Walking Photo Frame (P220)
When it's a slow day at work, you can amuse yourself by watching loved ones (in these picture frames) walking around on your desk. Bonus: You can get your co-workers in on the fun with a race!
Available at Fully Booked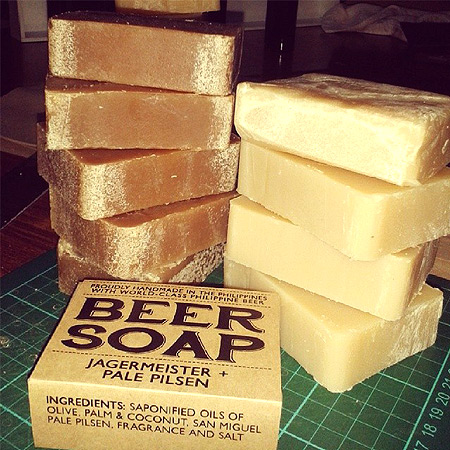 ADVERTISEMENT - CONTINUE READING BELOW
Beer Soap (P200)
No, you will not smell like beer. These locally handmade soaps are made with coconut, palm and olive oil, and different kinds of beer. You can choose from a variety of scents like rosemary, butterscotch, and lemon ginger. We think it sounds good enough to...eat.
Available at Firma, Edition Lifestyle, CO/OP, and AC+632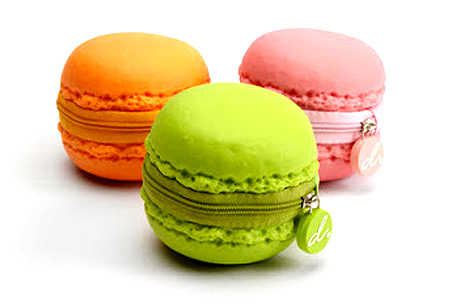 ADVERTISEMENT - CONTINUE READING BELOW
Macaron Coin Purse (P150)
We're making that unattractive jingling slightly more charming with a sweet coin purse that we'd really rather eat than, you know, store money in. Pink not your flavor? They come in a variety of colors, too!
Available at icahonline.com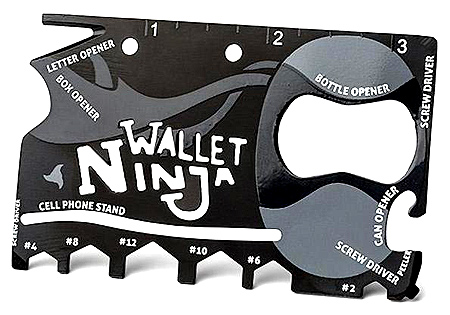 Wallet Ninja (P449)
Consider your Swiss Army knife outdated. This flat card-like thing is your new ultimate accessory. We know it's ours. It has 18 features including a ruler, bottle opener, wrenches, screwdrivers, a letter opener, peeler, and it even opens up to be a cellphone stand. This is the tool we want to be stuck in a desert island with.
ADVERTISEMENT - CONTINUE READING BELOW
Available at Lazada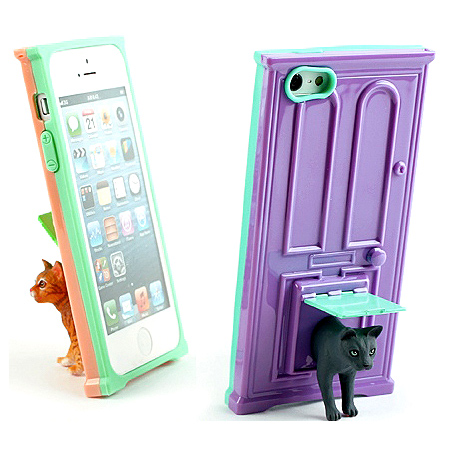 Pet Door Smartphone Case and Stand (P1,290)
Should you find yourself missing your pets at home, try bringing a piece of them with you wherever you go...at least in plastic form. This phone case doubles as a stand which reminds you that it's important to let your furry friends out regularly, too.
ADVERTISEMENT - CONTINUE READING BELOW
Available at Pismo Digital Lifestyle, 6/F Shangri-La Plaza East Wing, Mandaluyong City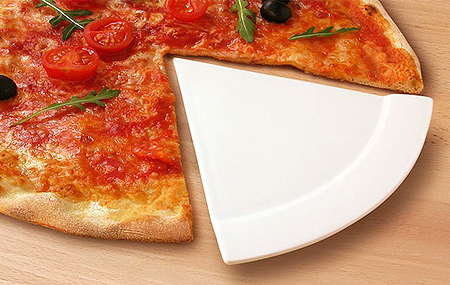 Slice Plate (P795)
For equal sharing of pizzas, pies, cakes or other similarly shaped goodies, here's a plate that makes sure you get your fair portion of the treat. That's a perfect slice, every single time.
ADVERTISEMENT - CONTINUE READING BELOW
Available at Dimensione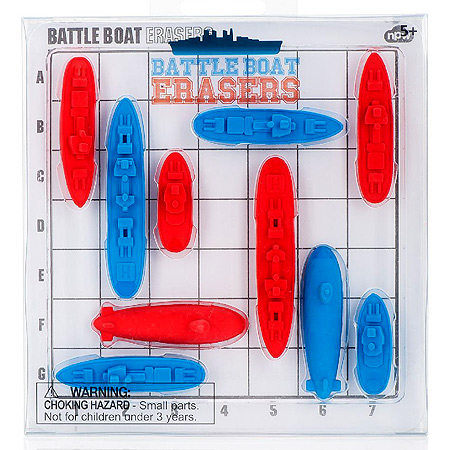 Battle Boat Erasers (P399)
Show off your love for board games with this set of erasers. They (sadly) don't come with a board fit for a round of Battleship or two, but they look pretty close to the real thing. Maybe you and your friends can improvise?
ADVERTISEMENT - CONTINUE READING BELOW
Available at Fully Booked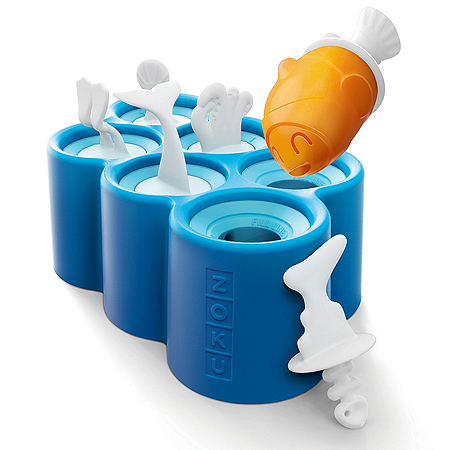 Fish Ice Popsicle Mold (P1,350)
What's better than a cool popsicle on a hot day at the beach? How about popsicles shaped like your favorite marine creatures? With designs that range from shark to whale and even a diver, it's like a whole popsicle ocean!
Available at AVA.ph
ADVERTISEMENT - CONTINUE READING BELOW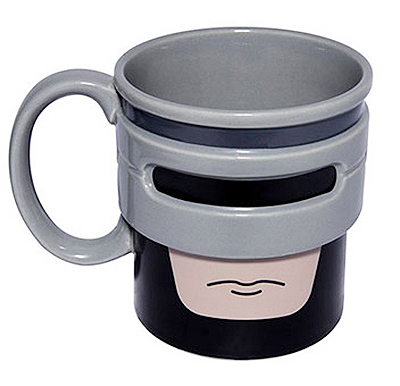 Robocop Mug (P750)
Robocop doesn't only serve the metropolis...he can serve you your favorite beverage, too! From now on, you can call him Robocup.
Available at Parafreaq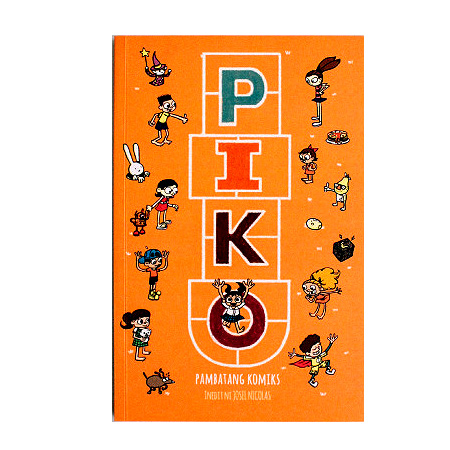 ADVERTISEMENT - CONTINUE READING BELOW
Piko: Pambatang Komiks (P250)
Edited by Josel Nicolas, Piko is a compilation of 20 visual stories from 22 rather cool local comic book artists, including Apol Sta. Maria, Rob Cham, Adam David, Trizha Ko, and Daniela Go. The comics contain a variety of amazing art, child-oriented narratives which are also safe for adult consumption, and, possibly, feelings (positive ones included).
Available at Fully Booked and online at Adarna.
Recommended Videos
Load More Stories