10 Great Wedding Photographers for Any Wedding Theme
These shutterbugs can cover your wedding without hurting your wallet.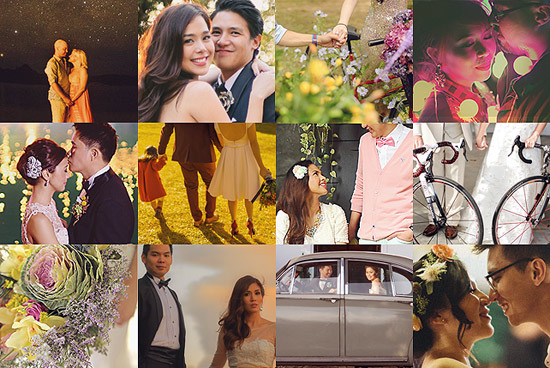 (SPOT.ph) Admit it, you want to have editorial spread-worthy wedding photos a la #DongYan. You've heard of plenty of photographers who could give you exactly that, but you don't know plenty that you could actually afford. These are important memories, after all, and while it's worth investing on, you don't want to start your marriage broke.
ADVERTISEMENT - CONTINUE READING BELOW
Don't take out a loan just yet. We scoped out wedding photographers who can deliver amazing wedding photos without burning a hole through your bridal gown. Each of them showcases a unique photography style that caters to any couple's personality. Whether you're camera-shy, into cute candids, or prefer celebrity-status treatment on your wedding, here are 10 photographers that will add value to your budget.
Photo credits to the photographers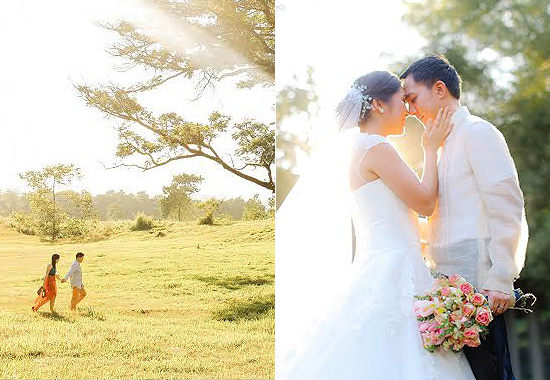 ADVERTISEMENT - CONTINUE READING BELOW
A Pretty Garden Wedding
Who to consider: Bryan Venancio Photography; www.bryanvenancio.com
Bryan Venancio finds beauty in simplicity. He uses an unobtrusive shooting style, capturing candids that paint a genuine story. He plays around with natural light to create a scenic picture between the couple and the picturesque surroundings.
Rates start at P45,000.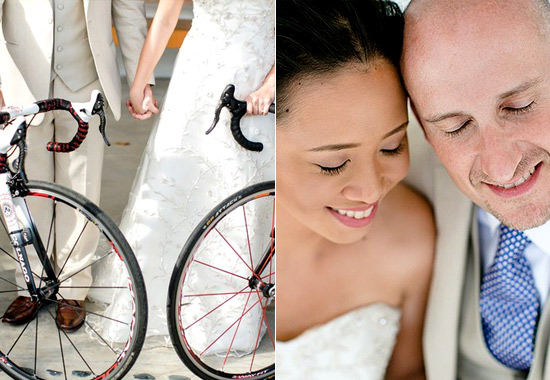 ADVERTISEMENT - CONTINUE READING BELOW
A Contemporary and Modern Fete
Who to consider: Puy Talde Photography www.puytaldephoto.com
Puy Talde presents couples with a laidback approach to wedding photography. He describes his style as "simple, elegant, light, and airy with a modern feel." He checks for details that make each wedding unique. If you're having a classic celebration with pops of pretty bright hues, Puy Talde Photography can translate your beaming, blissful celebration into heartwarming wedding photos.
Rates start at P60,000.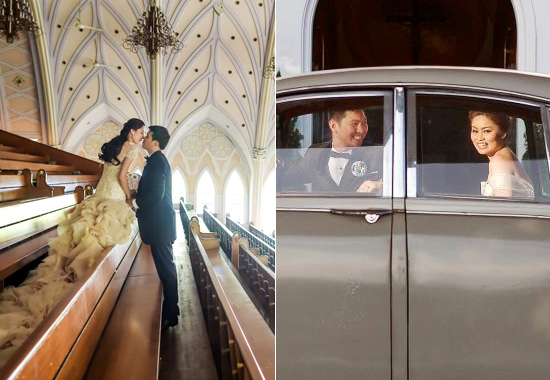 ADVERTISEMENT - CONTINUE READING BELOW
A Sweet Yet Stylized Celebration
Who to consider: Paul Vincent Photography; www.paulvincentphoto.com
Paul Vincent's team has only one goal in mind: to remind everyone via photos how it feels to be in love. Working with the tagline, "Heart. Soul. Art.," Paul Vincent is a whiz at capturing both precious moments that can't be staged, plus well-styled and posed portraits.
Rates start at P100,000.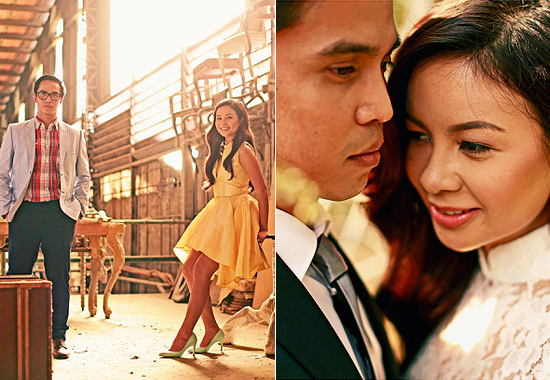 ADVERTISEMENT - CONTINUE READING BELOW
A Romantic and Eccentric Ceremony
Who to consider: Cherryblocks Photography; www.cherryblocks.com
Cherryblocks Photography works with a modern, romantic style that aims to "seize the collective emotion and creative candids." Their "lifestyle" approach allows them to bring out their couples' most sincere emotions—and snap away at the right moments. If you're somewhere between classic and eccentric, you can bet Cherryblocks can capture the middleground.
Rates start at P55,000.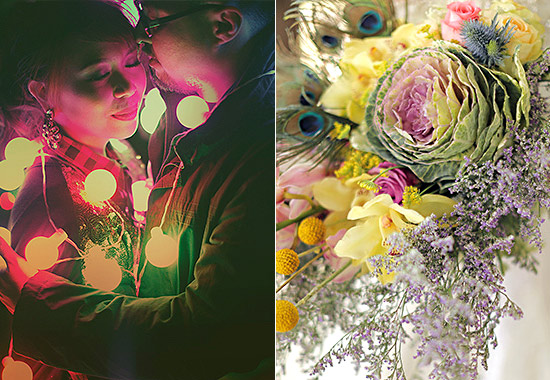 ADVERTISEMENT - CONTINUE READING BELOW
Quirky Candids
Who to consider: We Do It For Love; www.wedoitforlove.net
Headed by Rex Carrascoso, the We Do It For Love team has an extensive background in photography and graphic design. They produce fun, artistic wedding photos that reveal their couples' distinct personalities and feelings. Young couples who want to show off their fun styles will definitely find We Do It For Love's refreshing photo philosophy a match.
Rates start at P50,000.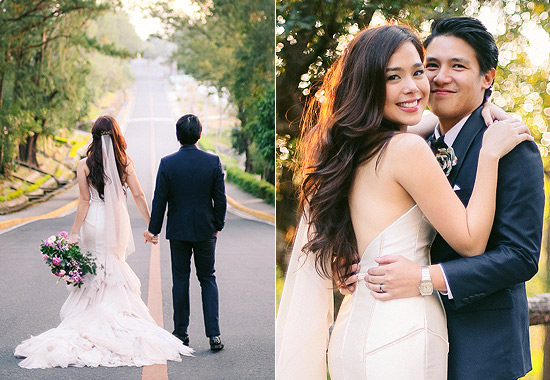 ADVERTISEMENT - CONTINUE READING BELOW
Effortlessly Elegant Engagements
Who to consider: J Lucas Reyes; www.jlucasreyes.com
Classy is J Lucas Reyes' real middle name. He describes his photography style as "fine art," and it's definitely the only fitting way to define his methods of capturing raw emotion and gorgeous details. His effect results in shots that have an edgier, more natural look. His results preserve fleeting moments that will be treasured for a lifetime.
Rates available upon request.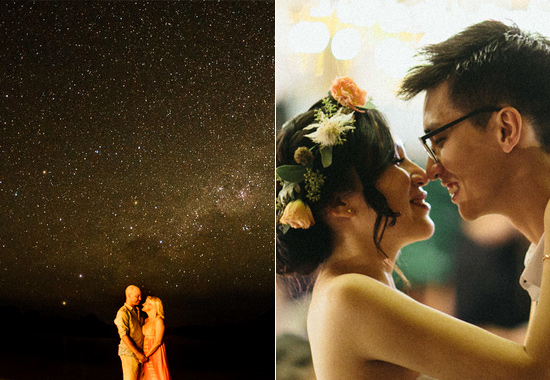 ADVERTISEMENT - CONTINUE READING BELOW
Cinematic Storytelling
Who to consider: Red Sheep Photo | Cinema; www.redsheepphotocinema.com
Movie-themed wedding? Get Red Sheep. Specializing in destination weddings, this team of wedding photographers and filmmakers promises to deliver "engaging storytelling, tasteful music, and eye-candy visuals [that] capture both the tiniest details and the grandeur of the biggest moments that make your wedding day." Just give them the chance to play with as much natural light as possible. Your wedding photos will surely come out like your very own favorite romantic flick.
Rates start at P40,000.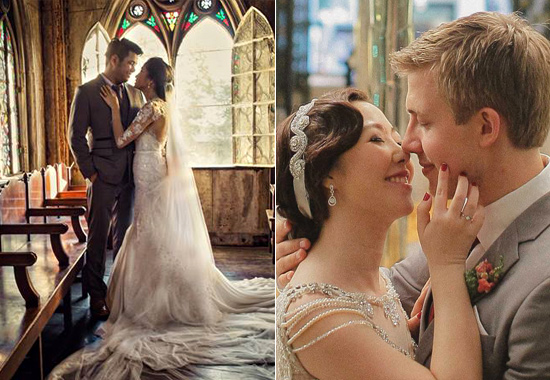 ADVERTISEMENT - CONTINUE READING BELOW
The Bridal Moment
Who to consider: RV Mitra Photography; www.rvmitraphotography.com
RV Mitra's wedding portfolio is filled with dramatic, cinematic images. His emotion-filled photos share real love stories that he sees unfold before his lens. RV also specializes in bridal portraits. His trained eye for beauty allows him to gift his brides with the most precious photos that immortalize their most blooming moment.
Rates start at P55,000.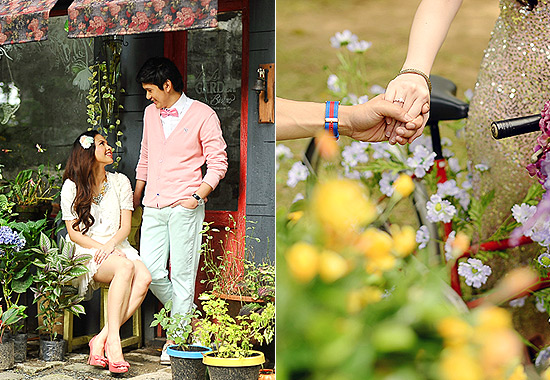 ADVERTISEMENT - CONTINUE READING BELOW
Outdoor Occasions
Who to consider: Jaja Lifestyle Photography; www.jajasamaniego.com
Jaja Samaniego has a penchant for all things bright, feminine, and natural. Her style of visual storytelling features two people who vow to spend the rest of their lives forever in front of a natural backdrop, and all the other details that conspire to make such a moment even possible. Her results are always swoon-worthy and breathtaking. Jaja also easily makes her brides comfortable around her when she takes their portraits.
Rates available upon request.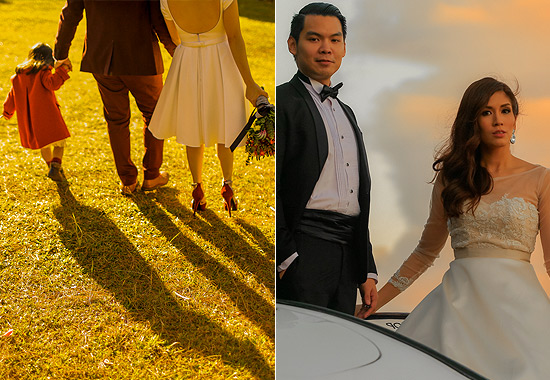 ADVERTISEMENT - CONTINUE READING BELOW
Unique and Unconventional Themes
Who to consider: ProudRad; www.proudrad.com
Brave and bold are two words that describe this tandem. Their vivid images relate their inclination for the unconventional. So, if you want something adorably different for your wedding, you can rely on ProudRad to showcase your love-worthy weird side.
Rates start at P45,000.
Recommended Videos
Load More Stories