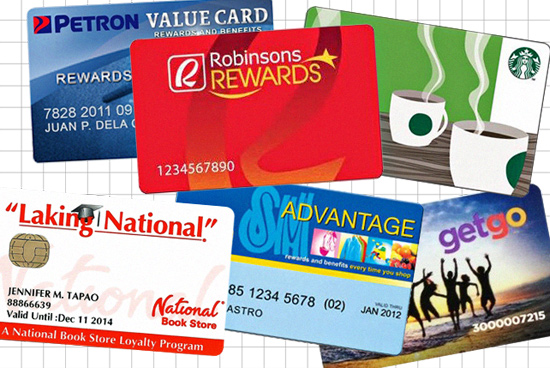 (SPOT.ph) Ahh, payday—the day our spirits are lifted because finally, we aren't going broke anymore...and we can finally eat decent food (buttered pan de sal is still pretty decent—just not when you've been living on it for days). You'd know very well that stretching your budget is not easy, but it doesn't have to be so hard either. A lot of establishments offer rewards and discount cards that are pretty helpful when it comes to getting the most bang for your buck. Whether you're a coffee-induced student, a practical parent, or just a sensible shopper, check out these 10 rewards cards that you should carry in your wallet.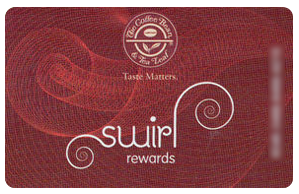 ADVERTISEMENT - CONTINUE READING BELOW
Coffee Bean and Tea Leaf Swirl Card
Best for: Coffee-loving students
Looking for a place to chill after a get-together with your friends? Or maybe a place to study for an exam other than the library? Head over to CBTL for their wide range of coffee and tea-infused drinks. For only P195, you can get a Swirl Rewards Card which serves both as a cash card and a loyalty card. For every P100 you spend, you'll be given five points (each point is equivalent to P1). Plus, you'll have unlimited access to their fast and reliable Wi-Fi .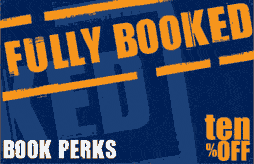 ADVERTISEMENT - CONTINUE READING BELOW
Recommended Videos
Best for: Bookworms
Passionate about reading? Get a Fully Booked Discount Card for P700 (or you could spend P10,000 in a single receipt or accumulate P15,000 worth of receipts in a year). The card grants you a 10% discount on cash payments and 5% discount on credit card transactions. Plus, it also offers discounts at Ayala Museum, Figaro, Press Cafe, Urban Ashram Manila, and 360° Fitness Club.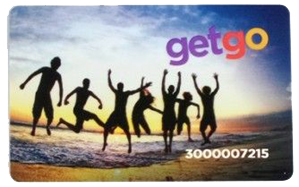 ADVERTISEMENT - CONTINUE READING BELOW
Best for: Travel junkies
Looking for your next adventure? Before booking a flight to your dream destination, why not register for a GetGo Membership Card? Earn points from GetGo's partners and redeem for a free flight. All you need to do is log on to the GetGo website and pay P150. Every P5 you spend earns you one point, equivalent to P1. The trick is to keep on flying to fly even more—and for free!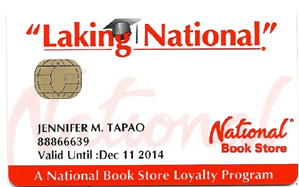 ADVERTISEMENT - CONTINUE READING BELOW
Best for: Students, teachers, or those who love office supplies
Are your kids ready for the new school year? National Book Store is a haven for kids and adults alike. Getting a Laking National Card is easy—just prepare P100 for the application fee or submit P5,000 worth of accumulated receipts within a 12-month period. For students, the application fee is only P60. Every P1 purchase is equivalent to one point, and 100 points is equivalent to P1 reward, which you can use for discounts or payment for your next purchase.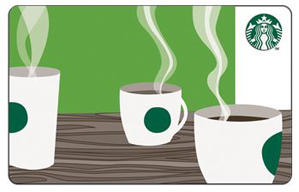 ADVERTISEMENT - CONTINUE READING BELOW
Best for: All the lonely Starbucks lovers!
Can't start the day without a good cup of coffee? Starbucks offers a stored value card which you can use for your next coffee fix. What's good about it is that there are no additional fees to get a Starbucks card, and the P300 initial load can be used right away for your drink of choice. For every handcrafted beverage you purchase, you get one beverage star, and you get a free drink for every 12 stars. You also get a free drink on your birthday!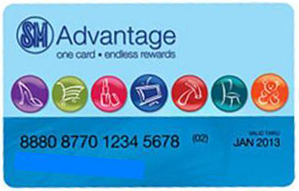 ADVERTISEMENT - CONTINUE READING BELOW
Best for: The sensible shopper
Like their catchy jingle—"We've got it all for you"—SM offers its customers a loyalty card that can be used to generate points from purchases made at SM Retail and its partners. We all know how extensive SM's line of products are, so imagine the range of possibilities that will open with your loyalty card. Earn a point for every P200 worth of items purchased in the Department Store and for every P400 you spend at their supermarkets. You can use the points to pay for future purchases. To apply, just shell out P150!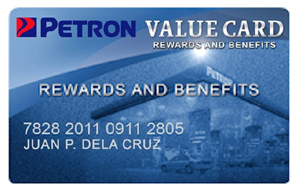 ADVERTISEMENT - CONTINUE READING BELOW
Best for: People who are always on the road
With the unpredictable behavior of gas prices in the metro, it's fitting to sign up for a rewards card that yields points each time you gas up. Points earned can be used as payment for products or services at participating Petron establishments. P250 worth of fuel is equivalent to one point, which is equal to P1. You also get special discounts on their products, like 5% off on SMC products in San Mig Food Ave. Just fill up an application form at any Petron Service and pay P100.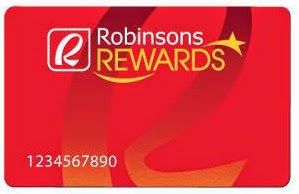 ADVERTISEMENT - CONTINUE READING BELOW
Best for: Moms with little ones 
For avid shoppers of Robinsons Department Store and Supermarket, the Robinsons Rewards Card is available for just P150. P200 worth of purchase made at the department store and Toys "R" Us or P400 spent at the supermarket is equivalent to one point. Just proceed to any Customer Service or Cashier of participating Robinsons Supermarket, Robinsons Department Store, and Toys "R" Us branches and you're all set.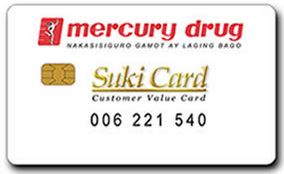 ADVERTISEMENT - CONTINUE READING BELOW
Suki Card
Best for: The health buff
Nowadays, everyone is hyped about having an active and healthy lifestyle. Medicines, vitamins and supplements are part of our daily intake. Mercury Drug, the go-to drugstore for Pinoys, offers the Suki Card that allows its members to earn points for every purchase. Every P200 worth of purchase is equivalent to one point which you can use to pay for future purchases. The card also entitles you to special discounts. To get a Suki Card, all you need is a Mercury Drug receipt with P1,000 worth of purchased items. Accumulated receipts are honored as well.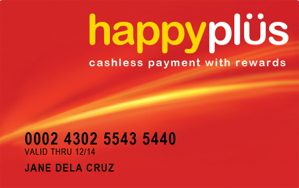 ADVERTISEMENT - CONTINUE READING BELOW
Best for: Fast food regulars
Hungry from all the shopping? Secure a Happy Plus Card from any Metro Manila branch of Jollibee, Chowking, Greenwich, Mang Inasal, or Red Ribbon and have a sumptuous dinner with the family. Every P50 worth of food purchase is equivalent to one happy point, which you can redeem to get more treats. Fill out an application form, pay P100, and use the Happy Plus Card for cashless transactions.
BONUS: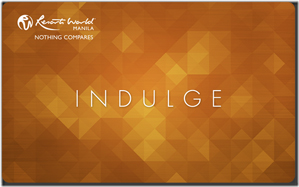 ADVERTISEMENT - CONTINUE READING BELOW
Best for: The generous party host
Does "dine for free" sound like wedding bells to you? Because that's exactly what Resorts World's Indulge card can do for you. Treat your guests to these establishments (you can even get up to 50% off your bill) and you can dine at Resorts World Manila for free. Plus, you can enjoy a complimentary stay at Remington Hotel, among other exciting freebies and discounts.
Share this story with your friends!
---
Help us make Spot.ph better!
Take the short survey
Load More Stories