10 Cool Father's Day Gifts
From the affordable kind to gifts that spare no expense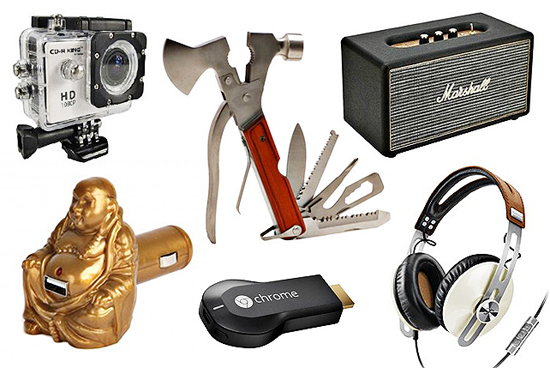 (SPOT.ph) Father's Day is right around the corner. It's that time of the year when we're reminded that, oh yeah, we've got one more parent to be grateful to for being here!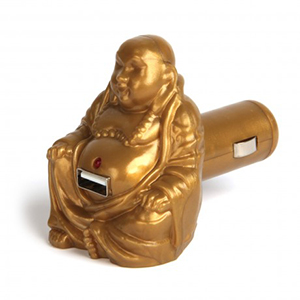 Buddha USB Car Charger (P88)
Perfect for: Dads who love novelty items (and those who give really small allowances)
It's kind of kitschy, kind of charming, and pretty functional. It's also dirt cheap. It may or may not bring good luck but, hey, it sure can charge gadgets. So, hurrah? If you're a student, nothing says "I love you, dad, but you don't really give me that much allowance to spend on other things" than this item. If you're an adult, however, it just means you know that "there's more to life than expensive gifts" and "quirky" items are more fun. Smooth.
Available at Japan Home Center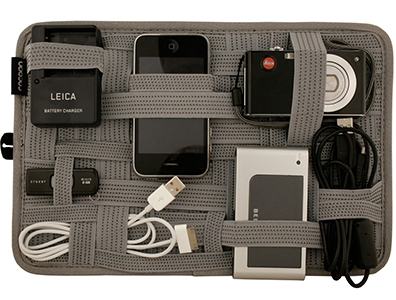 ADVERTISEMENT - CONTINUE READING BELOW
Grid-It! Organizer (P250)
Perfect for: On-the-go dads with OCD
We've yet to find an original Grid-It organizer here but there's an influx of Grid-It-like organizers in department stores lately, much to the delight of neat freaks everywhere. If your dad carries small tools, gadgets, and accessories with him every day, this is the perfect gift. If your dad likes to keep his things organized, he will appreciate this organizer. If your dad keeps losing his stuff, he will benefit from this item...if he remembers to use it.
Available in leading department stores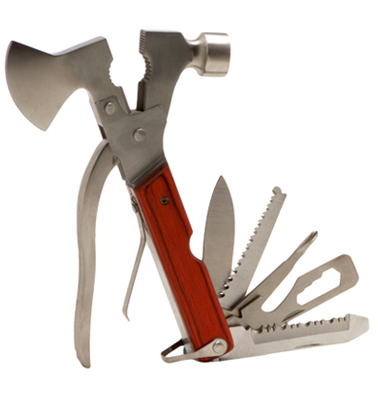 CONTINUE READING BELOW
Recommended Videos

Multi-tool with hammer...and axe (P1,500)
Perfect for: Handy and outdoorsy dads
Your dad may have a Swiss Army Knife or a Leatherman that he takes with him everywhere (because he is a handy badass) and those are really nice tools. But, as great as those are, they are still lacking. Show your dad what he's been missing all these years with this multi-tool that has a hammer—and a freakin' axe! Give your dad the power to hammer every nail he sees and the ability to chop down (really tiny) trees with this ultra-awesome multi-tool. We're sure his friends would be jealous.
ADVERTISEMENT - CONTINUE READING BELOW
Available at Ace Hardware and Handyman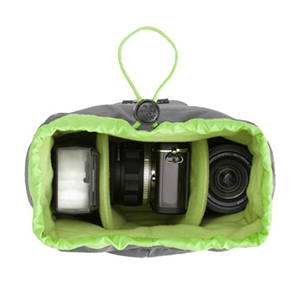 Crumpler Haven Camera Pouch (P1,700 and up)
Perfect for: Shutterbugs who love their shutterbags! (We can make dad jokes, too.)
We love Crumpler's Haven line of camera pouches because they turn any bag into a camera bag. It makes carrying cameras less, shall we say, hazardous because you're toting a regular-looking bag. If your dad loves traveling with his camera but hates lugging around an extra bag, this would be a great gift. You'd be better off buying a full-sized camera bag if your dad carries huge lenses when he travels. Otherwise, the Haven pouches would serve him well on his trips.
Available at Crumpler and various camera shops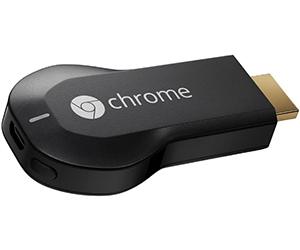 ADVERTISEMENT - CONTINUE READING BELOW

Chromecast (P2,500)
Perfect for: Dads who love movies and TV shows and hates wires
Google's Chromecast turns a regular TV into something truly awesome. Plug it in, then stream your favorite movies and shows away. Be prepared to be a couch and potato hybrid. You'll...uh, we mean, your dad would love it! Even the least tech-savvy dad would appreciate this item. We're sure that the ability to play his favorite videos from "the yoochoob" on the big TV would make him smile. If you can teach him how to cast, that is.
Available at the Digital Village and most gadget stores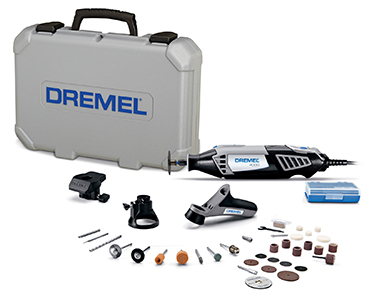 Dremel Rotary Tool (P3,000)
Perfect for: Dads like Ron Swanson from Parks and Recreation. Half-man, half-moustache, and very handy.
Dremel is a company known for their rotary tools and if your father is good with his hands, he probably knows the brand. It's good for woodwork, metalwork, jewelry making, and a truckload of other DIY projects. Some people even use it to file their pets' nails. In the right hands, they could be lethal. Lethally awesome, that is.
ADVERTISEMENT - CONTINUE READING BELOW
Available at Ace Hardware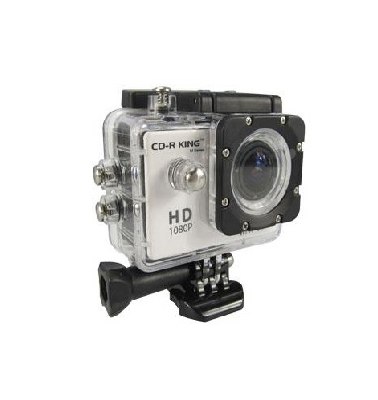 CD-R King Action Camcorder (P3,400)
Perfect for: Dads who (feel like they) can keep up with the young'uns
This item is so dad because, for pete's sake, it still uses the term "camcorder." This "camcorder" is a great gift for active, sporty dads who love "camcording" their adventures, and is a budget-friendly alternative to the more expensive GoPro cams. Get this and you'll still have enough cash left to take your dad out on an adventure!
Available at CD-R King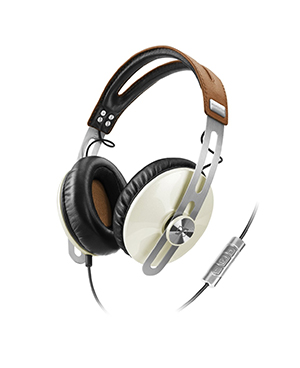 ADVERTISEMENT - CONTINUE READING BELOW
Sennheiser Momentum (P12,000)
Perfect for: Audiophile dads who love music
Sennheiser's full-sized Momentum headphones look damn classy and they sound spectacular. Put on one of these babies and you might not want to let go of it. They are that good. If your dad really loves music and he doesn't have a decent set of headphones (because he sacrificed his happiness for you guys!), give him one of these and see his eyes water because of the amazing sounds he's about to hear. It will melt his ears and heart.
Available at Egghead Audiohub and Sennheiser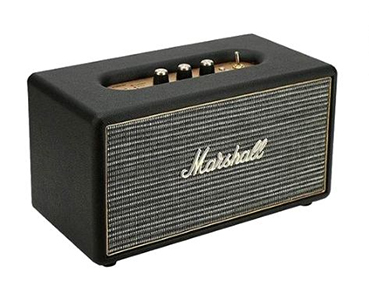 Marshall Bluetooth Speakers (P16,000)
Perfect for: Dads who still love to rock out
Dads are very predictable creatures, especially if they're from an older generation. A good chunk of them are big on huge entertainment systems and big TVs. Most dads suddenly turn into audiophiles at one point in their lives. It's just a dad thing, we guess. If headphones aren't enough, go for Marshall's Bluetooth speakers. These speakers scream "classic rock," and it would fit nicely in your dad's mancave. It's loud too, so it's perfect for entertaning his buddies when they're hanging out (while probably reminiscing about how much better rock music was in their time).
ADVERTISEMENT - CONTINUE READING BELOW
Available at Digital Walker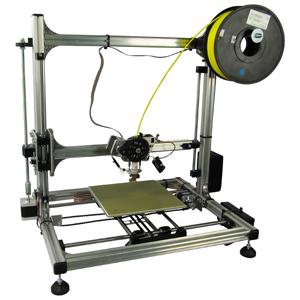 3D Printer (P30,000)
Perfect for: Dads who really like to make things...in 3D!
This is the least affordable item on our list. But if your dad's been really great to you and your family, then we believe that he deserves one of the very best things money can buy: a 3D printer. If your dad loves creating stuff, then this will blow his mind. He wants a vase? Print that vase. A toy for his apo? Print that toy. A gun? We're sure that would break some laws here but, damn it, he can print one if he wants it! Give him the power to create anything his heart desires! Even old boys love new toys!
Available at CD-R King
Share this story with your friends!
---
Help us make Spot.ph better!
Take the short survey
Load More Stories