10 Concealer Hacks You Need to Try
Make the most out of your concealer!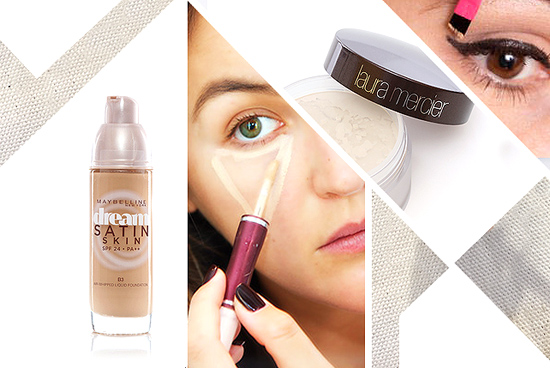 (SPOT.ph) Ahhh, concealer. The solid rock on which every girl stands, a lifesaver, a source of confidence, a girl's companion and best friend...okay, we may be exaggerating a little but what we're trying to say is this: Girls, what would you do without your concealer? See, it may not be something that you need all the time, but you can count on it when you need it the most (read: when a giant pimple appears out of nowhere and you're about to go on a first date). Here are a few ways to make sure you're getting the most out of your concealer.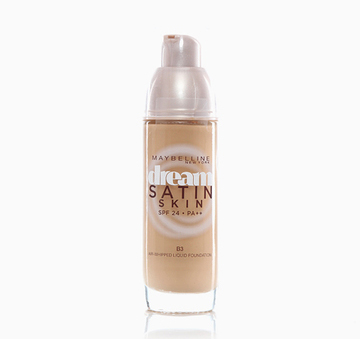 Maybelline Dream Satin Liquid Foundation (P498)
Apply foundation before putting on concealer.
Makeup, especially the good ones, aren't easy on the wallet. If you've been applying your concealer before putting on foundation, you're doing it all wrong. Dab concealer on your problem areas after applying foundation—this way, you won't wipe off your concealer when you put on base. Plus, you'll save a lot of product because you won't have to keep reapplying!
ADVERTISEMENT - CONTINUE READING BELOW
If you don't have concealer, a liquid foundation can do the trick.
SOS: No concealer! Don't worry, if you have a tube of liquid foundation, it can work just as well. Just dot the area that you need to conceal and let it dry just until it thickens and you'll see that it will reach the consistency of a good concealer.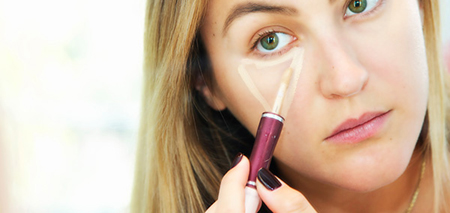 CONTINUE READING BELOW
Recommended Videos
To conceal dark circles, draw triangles under your eyes.
They say different strokes for different folks, but when you're trying to mask the consequences of the overkill that was Friday night, triangular strokes are the way to go on Saturday morning—or any day you're suffering from raccoon eyes. Draw a downward triangle, lightly fill it in, then smudge it to blend with your complexion. Not only does it take care of your dark circles, it also illuminates the eye area.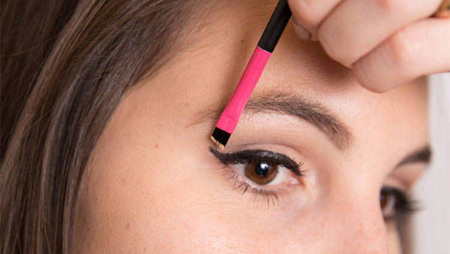 ADVERTISEMENT - CONTINUE READING BELOW
Correct eyeliner mistakes using concealer.
Yes, ladies. You can do this! You might have tried it on your lip area, but it works the same when you're trying to fix a messed up cateye. Just dip your angled brush into your concealer and cover up the mistake instead of starting over.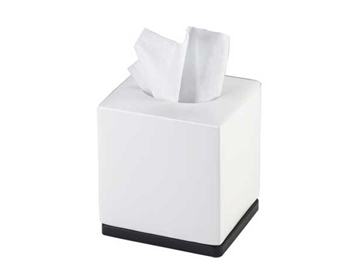 Pat with one-ply tissue after applying concealer.
After applying concealer over foundation, lightly pat your face with one-ply tissue to get rid of extra product that might settle in creases. This also removes excess oil from the face, keeping your makeup from melting off and becoming cakey.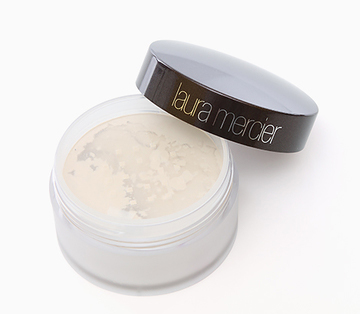 ADVERTISEMENT - CONTINUE READING BELOW
Laura Mercier Translucent Powder (P1,650)
Concealer and translucent powder can take care of breakouts on your chest and back.
Rocking a sexy scoop-back dress for a romantic dinner date but worried about bacne? You can conceal those pesky little spots with the help of a little concealer and translucent powder! First, apply concealer on the problem area, then top it with translucent powder. Keep repeating the steps until the area is properly concealed. The powder will help keep the concealer in place throughout the day.

Suesh Concealer Paint Pots (P100 each)
Get to know your color-correcting concealers.
Not sure when to use the colored concealers? We break it down for you: Green concealers are meant to conceal redness, peach to cancel out blue tones and bruises, and yellow to correct uneven skin tones. They're not meant to be worn alone, so top the area off with a concealer that matches your skin tone and blend it out.
ADVERTISEMENT - CONTINUE READING BELOW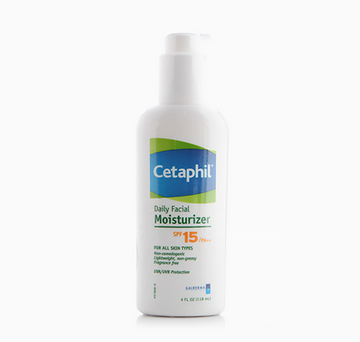 Cetaphil Daily Facial Moisturizer (P943)
Hide scabs properly with concealer and moisturizer.
You have a nasty scab on your knee but you have to wear a cocktail dress for tonight's party. What do you do? Don't look at your concealer right away! First, apply a layer of moisturizer on the scab and then cover it up with a concealer. This way, the moisturizer acts as a barrier that will prevent your wound from irritation from the makeup.
Create your own tinted moisturizer.
Want to achieve the perfect sunkissed look? Find a concealer that's one shade darker than your skin tone and mix it with your moisturizer. It'll give you a slightly tanned look without putting on too much product all while hyrdrating your skin!

ADVERTISEMENT - CONTINUE READING BELOW
ARTDECO Perfect Teint Illuminator (P637.50)
Use illuminating concealer to make your brows stand out.
...or find a concealer that's one shade lighter than your natural skin tone and line the top and bottom of your brows for defined arches.
---
Help us make Spot.ph better!
Take the short survey
Load More Stories