10 Fun City-Building Apps That Will Make You Forget Real Life
...that aren't Clash of Clans.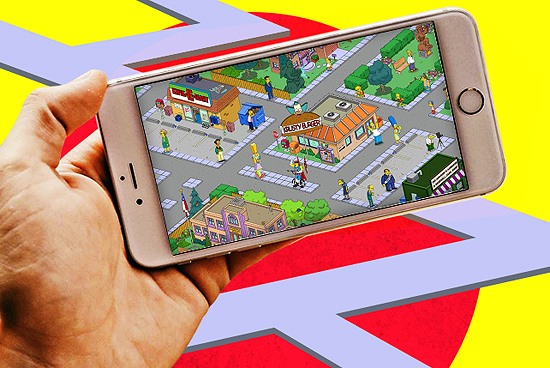 (SPOT.ph) City building, world building, simulation, god games....whatever you call it, the objective is simple: use strategy to create and build a thriving community in your phone. Clash of Clans is probably the most popular right now, but you'd be surprised at how many more world building games are out of there. We rounded up a list of apps—old and new—that you should try, whether you're a history buff or a fan of Jurassic World.
ADVERTISEMENT - CONTINUE READING BELOW
CONTINUE READING BELOW
Recommended Videos
Also read:
10 Best Apps to Help You Deal With Life in Metro Manila (2014 Edition)
10 Fun Apps to Play at Your Christmas Party
10 Fun Offline Apps to Play on Your Roadtrip
10 Fun Apps to Train Your Brain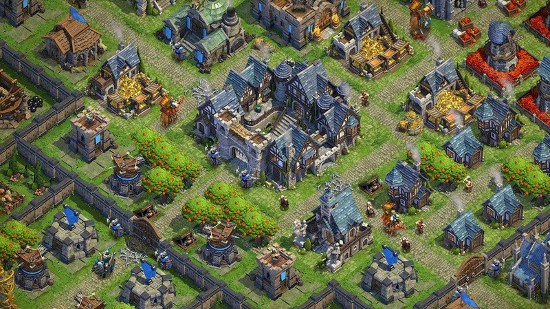 Dominations
Price: Free
This isn't your ordinary world building game. With Dominations, players get to literally travel through time from the Stone Age to the Space Age. Choose a nation (British, Romans, Chinese, Germans, French, Japanese, or Greeks) and advance throughout human history, unlocking new technologies and constructing Wonders of the World along the way. You also get to recruit powerful Generals to lead your army, including Cleopatra, Napoleon, and Alexander the Great.
ADVERTISEMENT - CONTINUE READING BELOW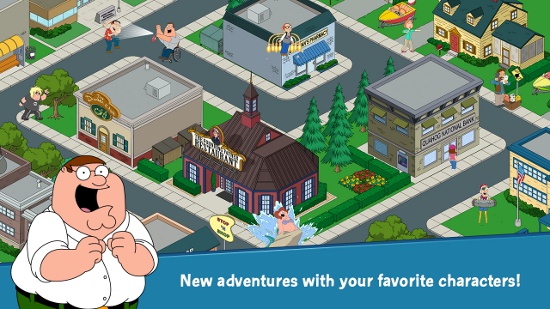 Family Guy: The Quest for Stuff
Price: Free
It's the humor and characters you know and love from Family Guy...all in one world building app. In this case, it's Quahog, which you're tasked to rebuild after Peter Griffin accidentally destroys the town. Unlock characters, new buildings, hilarious costumes, and send your citizens on ridiculous quests.
ADVERTISEMENT - CONTINUE READING BELOW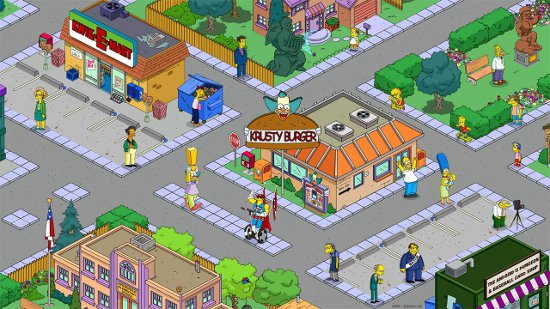 The Simpsons: Tapped Out
Price: Free
The Griffins aren't the only famous animated families you get to control in your phone. If you're a fan of The Simpsons, this app is a must-have. Thanks to Homer, you must rebuild Springfield and all its characters from scratch. Complete tasks to earn donuts and unlock new locations and characters.
ADVERTISEMENT - CONTINUE READING BELOW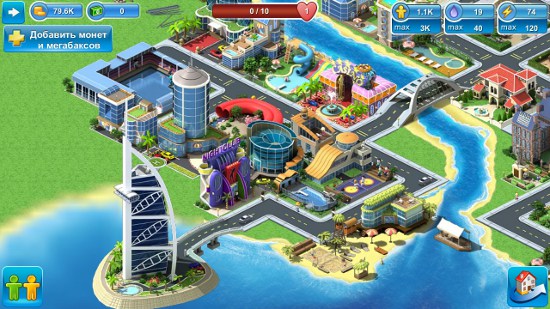 Megapolis
Price: Free
In Megapolis, you must build a thriving city starting with residential houses. The more houses you build, the more people will come to your city. Manage taxes and develop important infrastructure like airports, seaports, railway stations, power plants, and more. Plus, the awesome 3D graphics make gameplay even more fun.
ADVERTISEMENT - CONTINUE READING BELOW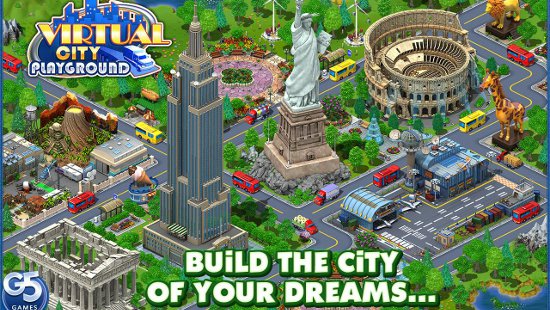 Virtual City Playground
Price: Free
This app lets you build your own virtual city and run it. Think parks, cinemas, schools, hospitals, skyscrapers, tourist destinations, and more. Construct a mass transit system, and keep your city green and healthy by recycling, planting trees, and upgrading buildings. That's not all! You can also reward your citizens by throwing spectacular public events.
ADVERTISEMENT - CONTINUE READING BELOW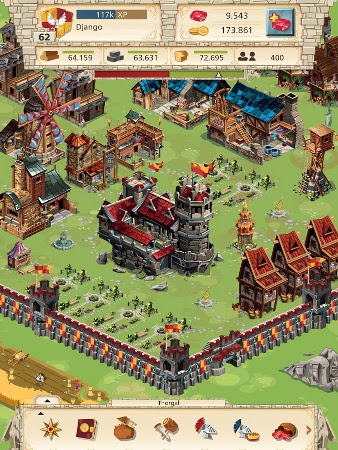 Empire: Four Kingdoms
Price: Free
Go back to the Middle Ages with this award-winning strategy game. Fight epic battles and form diplomatic alliances to conquer new lands throughout four kingdoms. To do this, you must build a strong fortress from the ground up, produce and trade resources with other players, and train a powerful army.
ADVERTISEMENT - CONTINUE READING BELOW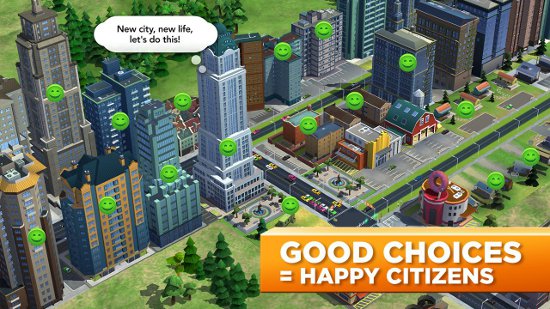 SimCity BuildIt
Price: Free
Think of this app as a miniature-sized version of the Sim City games you know and love. As town mayor, you must construct a bustling city. But it's not as easy as it sounds: in order to earn taxes, you must keep your citizens happy by strategically placing buildings and solving real challenges like traffic, fire, and pollution. The app also has an offline mode, which allows you to manage your city without Internet connection! The game saves all your progress until the next time you play online.
ADVERTISEMENT - CONTINUE READING BELOW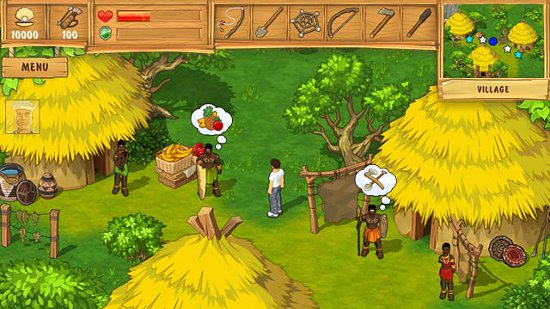 The Island Castaway: Lost World
Price: Free
Imagine this: You and a group of castaways are shipwrecked and must survive on a remote island. As leader, you need to build farms to scavenge for food, construct shelter, and find a way to return home. To escape the island, you need to decipher and uncover the island's mysterious secrets...kind of like Lost!
ADVERTISEMENT - CONTINUE READING BELOW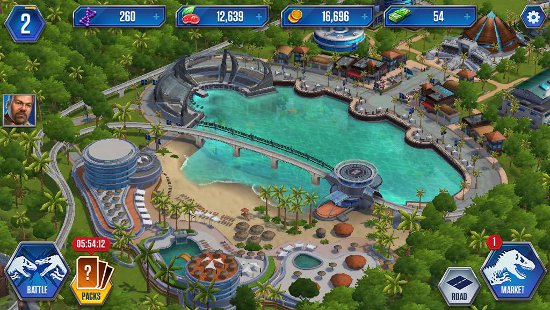 Jurassic World: The Game
Price: Free
If you love Jurassic World (or maybe just Chris Pratt), make a beeline for this game that lets you construct Isla Nublar and discover over 50 new species of genetically enhanced dinosaurs. Complete missions and navigate a thrilling storyline (where you can even interact with your favorite Jurassic World characters). Plus, you can also evolve your dinosaurs to compete in Battle Arenas.
ADVERTISEMENT - CONTINUE READING BELOW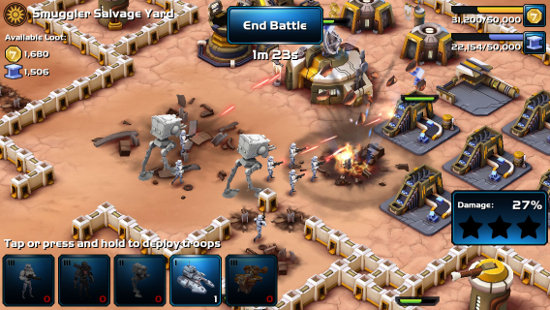 Star Wars: Commander
Price: Free
Excited for the upcoming Star Wars film? This strategy game will definitely keep you pumped while waiting for the movie to hit theaters. Choose an allegiance (Rebellion or Empire), build a base, recruit and train your army, and fight in the Galactic War. Battle with or against iconic characters like Han Solo, Luke Skywalker, Princess Leia, and more.
ADVERTISEMENT - CONTINUE READING BELOW
Also read:
10 Best Apps to Help You Deal With Life in Metro Manila (2014 Edition)
10 Fun Apps to Play at Your Christmas Party
10 Fun Offline Apps to Play on Your Roadtrip
10 Fun Apps to Train Your Brain
Load More Stories