10 Products You Need to Try Next Time You Shower
Who knew getting clean would be so fun?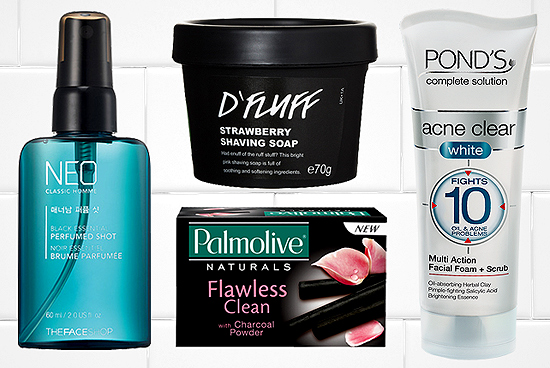 (SPOT.ph) You know you've turned into a full-fledged, real-world-immersed adult when you start looking forward to showers. The Universe can suck the fun out of most things like getting your first car (looking at you, EDSA) or going on a well-deserved trip to the beach (still looking at you, EDSA), but bath time? Bath time will always be sacred.
As a full-fledged, real-world-immersed adult who works hard, you deserve things that work hard for you, too. In the shower, that translates to stocking up on products that are capable of doing the impossible, like making you smell like a baby or giving you unadulterated minutes of Zen. You can find them in this roundup.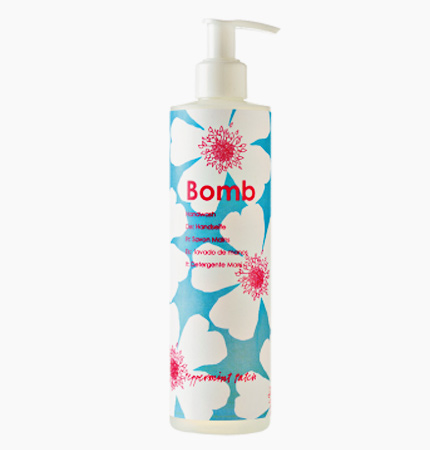 ADVERTISEMENT - CONTINUE READING BELOW
Bomb Cosmetics Peppermint Patch Hand Wash (P575)
When your most potent cup of caffeine doesn't jolt you, try something a little unorthodox: Wash your hands. Peppermint and spearmint, which this hand wash is packed loads with, are known for their rejuvenating benefits—the scents naturally perk you up.
Available at selected Beauty Bar outlets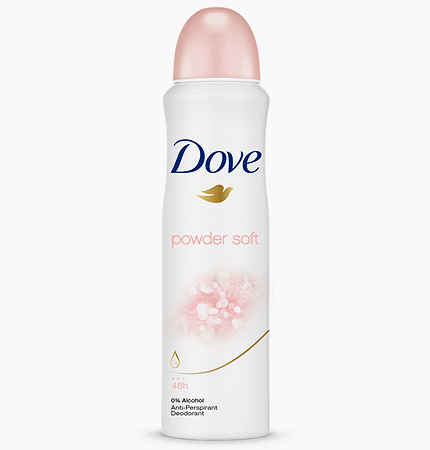 Dove Powder Soft Aerosol Deodorant (P195)
Raise your hand if you feel like your precious days of constantly smelling bagong ligo came to an end the moment you set foot on the MRT. Or don't. Or do, but only after you've sprayed this diligent deo on. It offers more than whitening benefits: The moisturizing formula also softens the texture of your underarms and leaves a soft, powdery scent.
Available at all leading supermarkets and department stores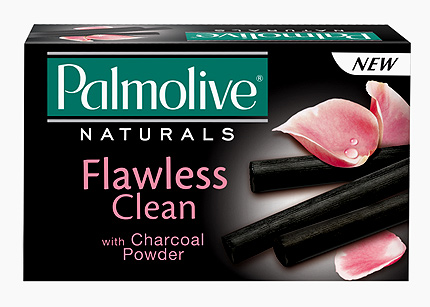 ADVERTISEMENT - CONTINUE READING BELOW
Palmolive Naturals Flawless Clean Soap (P38.90)
You know what they say: Once you go black, you never go back…to soaps that dry your skin out. Okay, no one says that. But you will once you've given this charcoal powder-infused bar a go. Ironically, it's the black stuff that turns your skin squeaky clean and dirt-free, sans the Sahara-dry feel.
Available at all leading supermarkets, department stores, and drugstores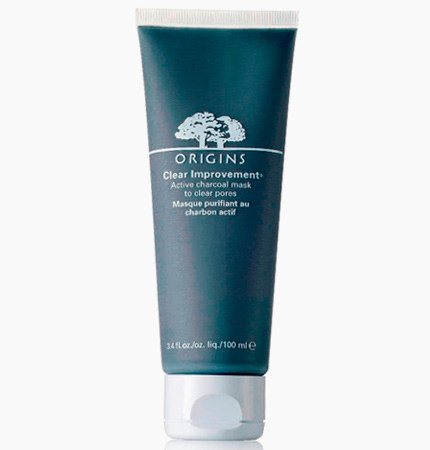 Origins Clear Improvement Mask (P1,500)
Until Manila turns into a greener metropolis, clogged pores will be a fact of life, no thanks to the pollution we're exposed to every day. Plugged pores mean dull skin, zits, and sadness, but the good news is that coaxing the clogs out no longer requires a trip to the derma. Layer this mask on at least once a week—the active charcoal in the formula acts like a magnet to draw pore-cloggers out of your face and out of your life.
ADVERTISEMENT - CONTINUE READING BELOW
Available at Origins, The SM Store, Makati City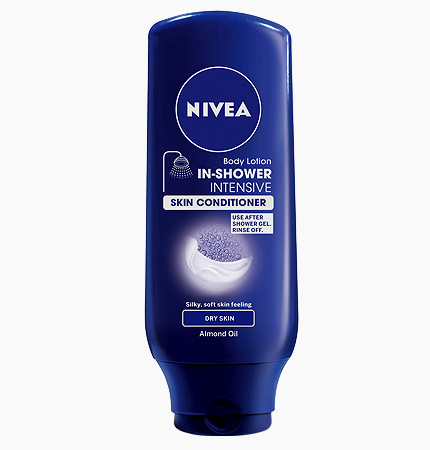 Nivea In-Shower Intensive Skin Conditioner (P169)
On one hand, you don't want to slather on lotion and feel like the inside of an Elmer's Glue bottle; on the other, you really don't want your skin to be reminiscent of sandpaper. The compromise? A skin conditioner. Use this after cleansing with soap—it already locks in moisture while you're in the shower, and doesn't leave a sticky feel behind.
Available at Watsons and leading supermarkets, department stores, and drugstores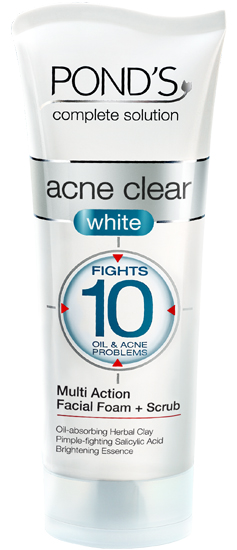 ADVERTISEMENT - CONTINUE READING BELOW
Pond's Acne Clear White Face Scrub (P155/100g)
If only we could bring back stuff from our pubescent years, we'd go with non-stop allowances...not free-flowing acne. Fight spots and craters with this hardworking scrub—it contains salicylic acid that can remove up to 99% of acne bacteria, and an oil-absorbing herbal clay that curbs excess grease and redness.
Available at all supermarkets, department stores, and drugstores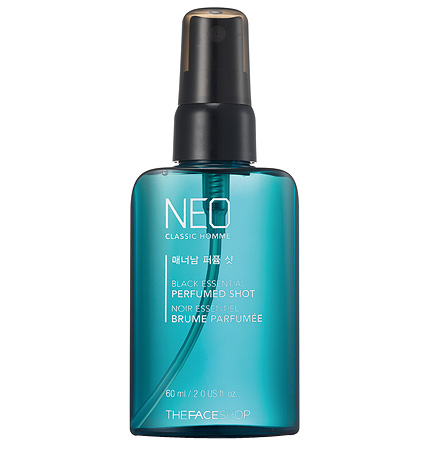 Neo Classic Homme Black Essential Perfumed Shot (P595)
We wonder if they called this a shot, because it shoots down every excuse you may have for smelling amoy-araw. This all-around fragrance mist triples as a body fragrance, a hair mist, and a fabric deodorizer, all while offering a fresh, crisp scent.
Available at The Face Shop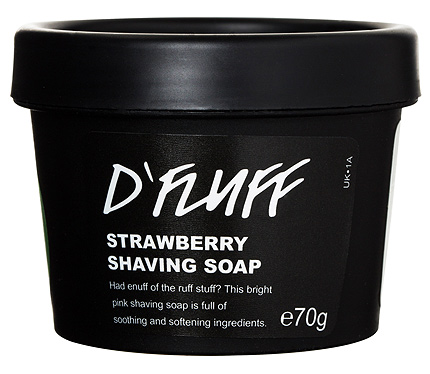 ADVERTISEMENT - CONTINUE READING BELOW
D'Fluff Shaving Cream (P475/70g)
We all love long walks at the beach…but shaving is a different story. Enter this marshmallow-like shaving cream that makes de-fuzzing as pleasurable as possible. It's loaded with fresh strawberries and coconut oil for softening the skin, and fair-trade cocoa butter for curbing post-shave redness.
Available at LUSH
TRESemmé Split Repair Shampoo and Conditioner (P399 each/600ml)
A haircut is one of those things real-world-immersed adults don't have time for. If your tresses make you look like a conceivable understudy for the sequel of Tangled, it likely has split ends, too. Get rid of them without snipping—with continued use, this shampoo-and-conditioner duo can bind up to 88% of split ends.
Available at all leading supermarkets, department stores, and drugstores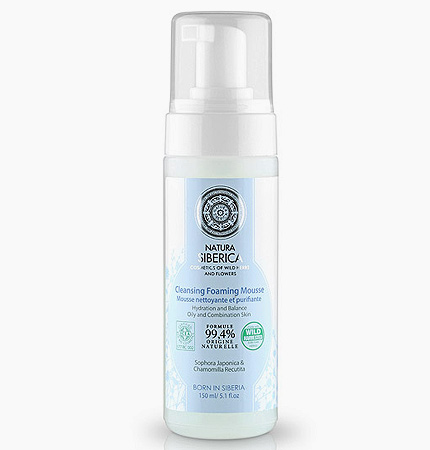 Natura Siberica Cleansing Foaming Mousse (P625)
Combination or oily skin that's also sensitive is one hell of an inconvenient skin type to have, but this organic cleanser gives you the chance to stay in control. The mousse, made especially for problematic skin, works into a lather and washes away dirt, oil, and makeup—without the presence of silicones, parabens, and mineral oil.
ADVERTISEMENT - CONTINUE READING BELOW
Available at selected Beauty Bar outlets
Load More Stories