10 Things We're Loving Now: A Ministry of Magic badge, a hungry pillow, scented pencils + more
Silly (but useful) shopping this week!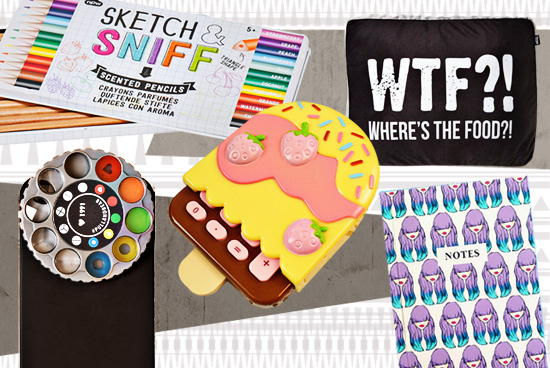 (SPOT.ph) We've found a way to fuel our Friday nights with the most adorable gas tank-inspired cocktail shaker. Plus, a gorgeous notebook we're probably never going to write on, scented pencils that smell better than some people, a yummy-looking calculator, and a pillow that says exactly what we're thinking when we're hanging out in the living room.
ADVERTISEMENT - CONTINUE READING BELOW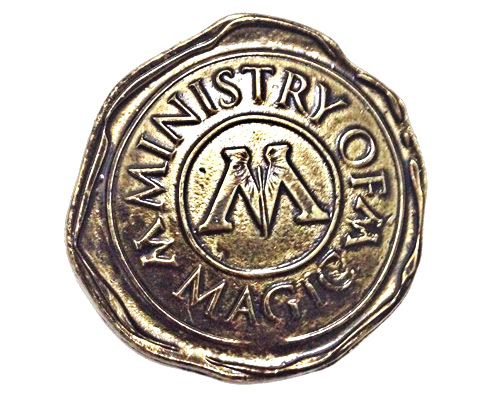 Ministry of Magic Pin (P150)
I want to go to the office one day with this pin attached to my top even though I wouldn't really dream of working for the Ministry of Magic—unless Dumbledore agreed to be Minister, but he's dead so... All the same, it's like a little secret invisible to Muggles. — Mimi Miaco, staff writer
ADVERTISEMENT - CONTINUE READING BELOW
Available at Splatt MNL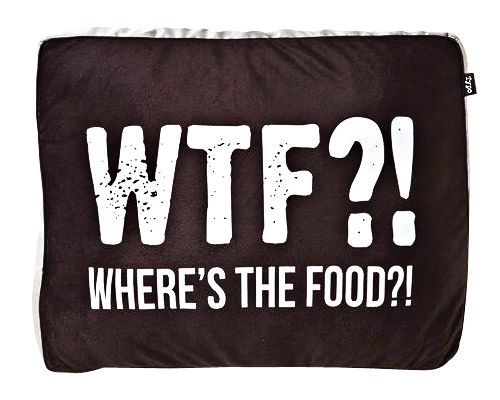 WTF Pillow (P1,199)
Did you know that the word "hangry" is now in the Oxford Dictionaries? If you often find yourself in a state of being "bad-tempered or irritable as a result of hunger," then this pillow should help express just how you feel...at least until you satisfy your stomach. — Loren Evangelista, managing editor
ADVERTISEMENT - CONTINUE READING BELOW
Available at Typo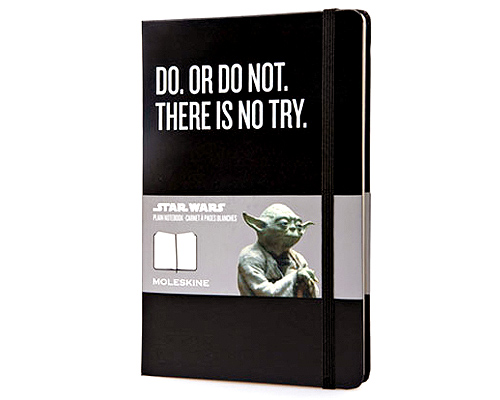 Star Wars Moleskine Hardbound Notebook (P1,140/9x14 cm.)
Some days, you need that little extra push to get through your to-do list. I'd say Yoda is the perfect Jedi Master to give me just that. — Joanna Manalastas, editor-in-chief
Available at Pormada.com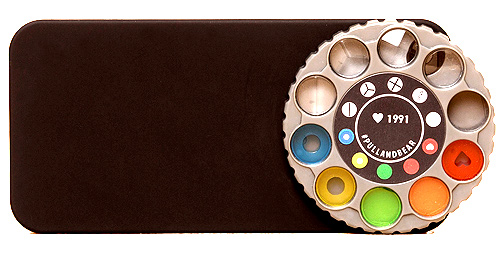 ADVERTISEMENT - CONTINUE READING BELOW
Camera Filters Phone Case (P695)
Instagram filters? VSCO Cam? You won't need those techie photo-editing apps when you have this baby filtering your photos as you snap a picture...okay, maybe not, but hey, it makes a pretty cool phone accessory! — Jamie Sanchez, editorial assistant
Available at Pull & Bear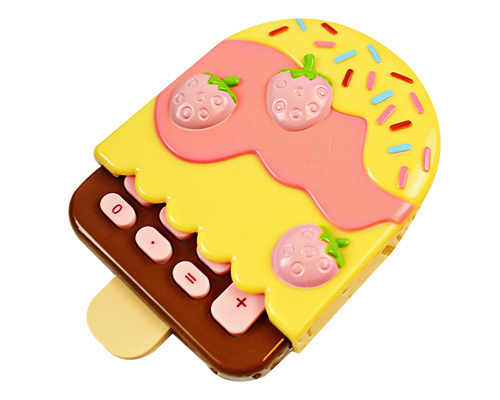 Ice Cream Calculator (P99)
ADVERTISEMENT - CONTINUE READING BELOW
I know what you're thinking. Who needs a calculator nowadays when you can do all your computing in your phone and your hipster-but-not-really-vintage Casio watch? Admit it, this thing is adorable. It's a fluffy statement in any office cubicle. You know, just like cotton candy, some things don't make sense. They're just cute. — Sasha Lim Uy, Eat+Drink section editor
Available at Daiso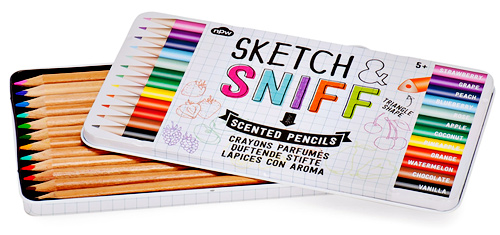 ADVERTISEMENT - CONTINUE READING BELOW
Sketch and Sniff Scented Pencils (P649)
Let's pretend you needed more reason to color the stress away. Each set of pencils comes in a variety of 12 different colors–and fruity scents! — Aimee Dacanay, staff writer
Available at Fully Booked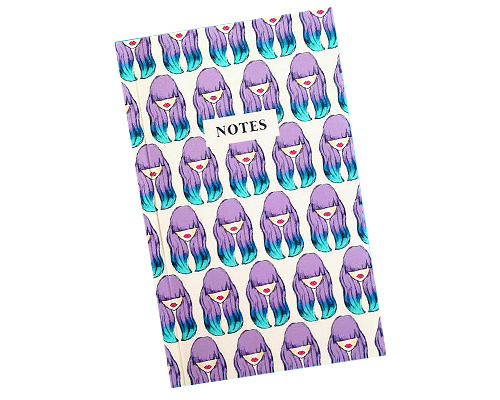 Penelope Notebook (P150)
This chic notebook suits women who are eager to make things happen. It's also an affordable Christmas present for your posh friends. — Mimi Miaco, staff writer
ADVERTISEMENT - CONTINUE READING BELOW
Available at @lovepstationery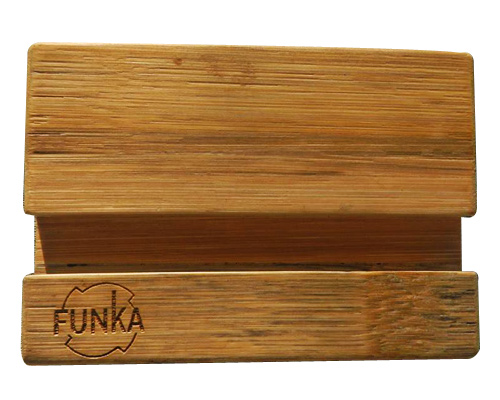 Smartphone Dock (P190)
Made from sustainable bamboo material, this dock would be a cool addition to your office desk as it holds your phone, tablet, or external hard drive. You'll be doing Mother Earth a huge favor, too. — Loren Evangelista, managing editor
Available at Funka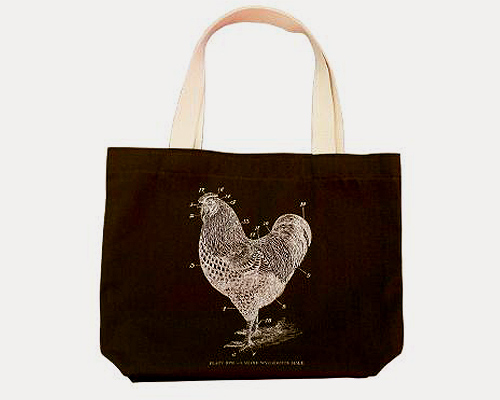 ADVERTISEMENT - CONTINUE READING BELOW
Livestock Tote Bag (P400)
Give your handy bayong a rest the next time you head out to your neighborhood weekend market and grab this tote instead, just to add a bit of quirky edge to your purchases. You can get it in different designs, too: venison or beef, maybe? — Joanna Manalastas, editor-in-chief
Available at Heima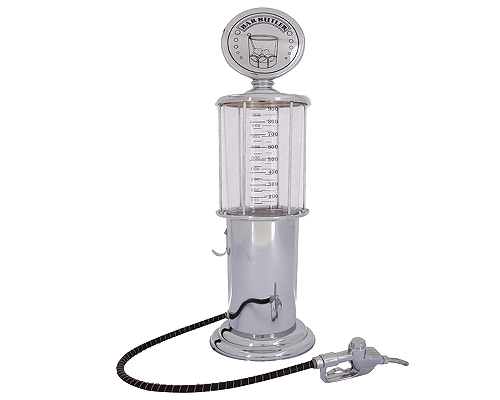 ADVERTISEMENT - CONTINUE READING BELOW
Gas Tank Cocktail Mixer (P1,299.75)
I've always wanted to be one of those gas station boys 'cause it looked like so much fun. I never got to fuel up a car, but this awesome toy will make my dreams come true—but instead of fueling up gas tanks, I'd be filling up glasses with refreshing drinks! — Jamie Sanchez, editorial assistant
Available at Robinsons Department Store
Recommended Videos
Load More Stories