10 Coloring Materials for Your Adult Coloring Book Obsession
Because crayons just don't cut it anymore.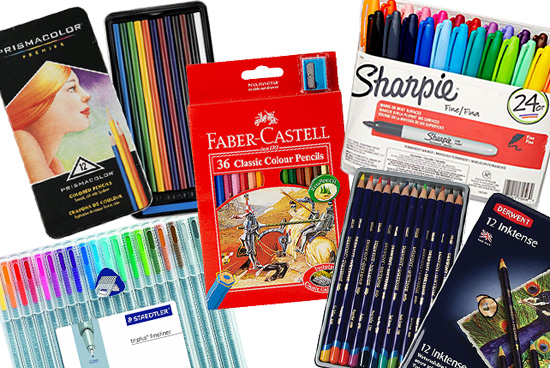 (SPOT.ph) We are now living in a time where kids are playing with tablets and adults are busy with coloring books. But what do you do when you're no professional artist?
We help you trim down your options for every medium and price range.
Also read: 10 Awesome Adult Coloring Books for Every Personality
COLORED PENCILS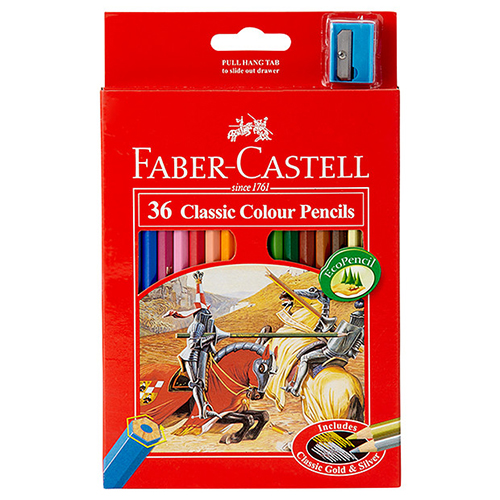 Faber-Castell Classic Colour Pencils (P389.75/set of 36)
The Faber-Castell Classic Colour Pencils is a good beginners' set. It's the no-brainer pick because it is widely available in all major bookstores. It may not be as vibrant or blendable as pricier brands, but it's a winner for kick-starting your coloring hobby.
Best for: Beginners on a budget. You can color lightly or heavily to get a range of shades out of one color.
Available at all major bookstores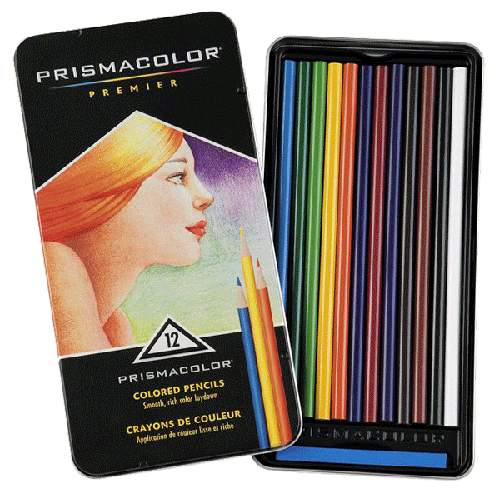 Prismacolor Premier Colored Pencils (P725/set of 12)
Waxy lead, smooth, blendable and layerable—Prismacolor is the colored pencil brand of professional artists. You don't need to press so hard that it leaves marks on the next page.
Best for: That opaque effect that can look like paint; especially if you blend well.
Available at Art Media Trading
Pro tip: When sharpening your Prisma pencil, rotate the sharpener while holding the pencil firmly. This will prevent the lead from breaking.
WATERCOLOR PENCILS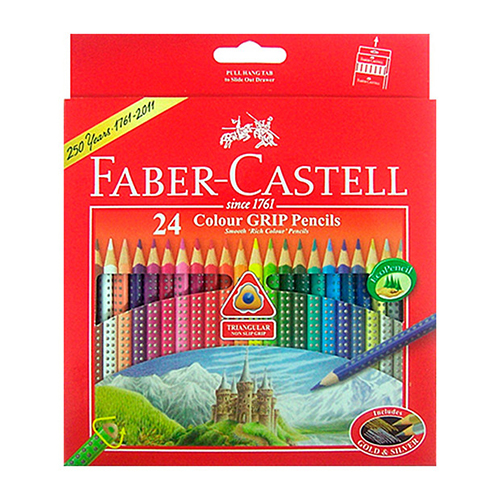 Faber Castell Colour GRIP + Brush Watercolour Pencils (P409.75/set of 24)
If you've tried coloring with colored pencils, you'll know that your hand slides closer to the tip upon applying more weight to achieve that solid hue. The GRIP dots help with that problem, and it comes with a free brush too.
ADVERTISEMENT - CONTINUE READING BELOW
Best for: A smoother effect than classic colored pencils. Adding a little water can make blending easier.
Available at National Book Store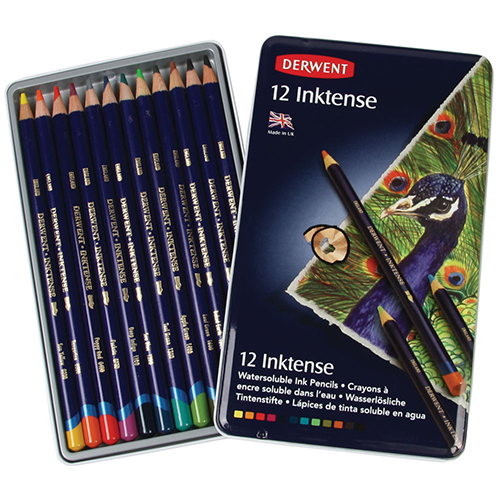 Derwent Inktense Colored Pencils (P616/set of 12)
Like its name, Inktense offers strong and vivid colors which you won't get from normal pencils. Adding a little bit of water will make the colors pop and dry permanently without soaking through the next page.
Best for: Permanent colors or an ink-like translucency that can be achieved by applying with a slightly wet brush
Available at The Oil Paint Store
PENS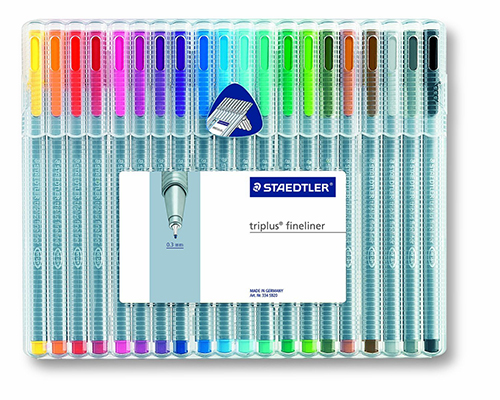 Staedler Triplus Fineliner (P784/set of 20)
When choosing art materials, you don't have to go crazy expensive—but don't go penny-pinching either. Staedler pens are surprisingly decent for their price, and it's easy to find.
Best for: Very fine tips for adding details or filling in tiny areas, or outlining
Available at all major bookstores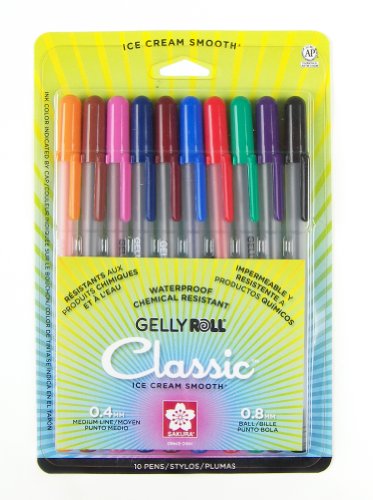 Sakura Classic Gelly Roll Pens (P790/set of 10)
Gelly Roll pens glide smoother than ball-point pens. They are waterproof and fade-resistant. The ink doesn't blot like ordinary ink pens nor does it dry up. The only downside is that it's not blendable.
Best for: Brilliant colors with fine details. They also have a metallic collection that can add texture beautifully.
Available at Galleon
MARKERS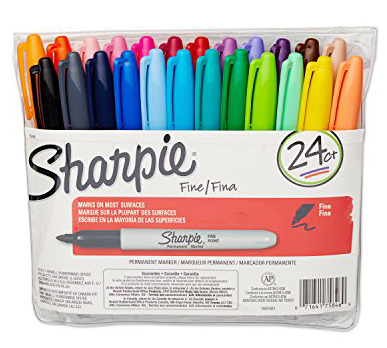 Sharpie Fine Point Markers (P1,578/set of 24)
With markers, what you see is what you get. The good thing about Sharpies other than their bold and vibrant colors is that they are very affordable and readily available.
ADVERTISEMENT - CONTINUE READING BELOW
Best for: That pop of color Sharpies are known for. They also come in limited edition colors every once in a while.
Available at all major bookstores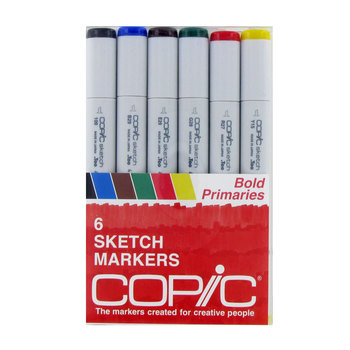 Copic Sketch Markers (P1,425/set of 6)
If you want to invest in a good quality brand of markers, you can buy Copic Sketch Markers separately or in sets. They are also refillable so you will only have to splurge once. Copic Sketch is used by professionals so these are really expensive—like P240-per-piece expensive.
Best for: The silky color without any overlapping. A Copic Sketch Marker has a brush nib and a broad nib that can produce a range of strokes from fine lines to wide color fills.
Available at Art Media Trading
BRUSH PENS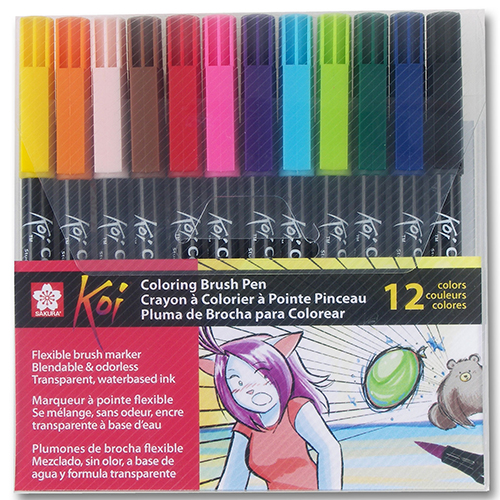 Sakura Koi Coloring Brush Pens (P745/set of 12)
These brush pens contain a dye-based ink that lets you create a wide range of colors. Different strokes are also achieved by varying the pressure on the brush nib. You can create fine, medium, or bold strokes.
Best for: Creating seamless washes and color gradations of different widths
Available at National Book Store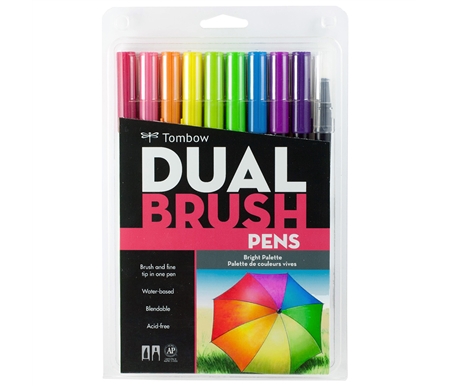 Tombow Dual Brush Pens (P1,350/set of 10)
Tombow brush pens contain water-based ink. The pen's flexible nylon brush keeps its point stroke after stroke. They are acid-free, odorless and blendable.
Best for: Creating subtle color washes by dipping the brush tips in water. They're also ideal for use with rubber stamps and hand lettering.
Available at Pens Galore
Bonus tip: If you're unsure of what colors work well together, you can always look at the color wheel. There's actually a website that lifts the color palette from any photo. Just take a photo with your desired color scheme, upload it, then the system will show you which colors to use. You're welcome.
ADVERTISEMENT - CONTINUE READING BELOW
Load More Stories