10 Lipstick Hacks Every Girl Must Know
Maximize the power of the tube.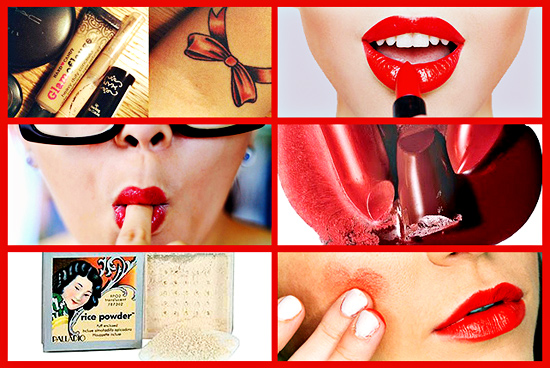 (SPOT.ph) Lipstick lovers firmly believe that their tubes have super powers. With just one swipe, it can give you a boost of confidence and turn a bad day around! But there's so much more to a tube than just painting your pout a fabulous color—it's a multi-functional product that can be many things all at once. It just takes a bit of creativity! Here are 10 lipstick hacks that will change your life forever.
ADVERTISEMENT - CONTINUE READING BELOW
Also read:
10 Girly Life Hacks That Will Make Your Life Easier
10 Makeup Hacks That Will Change Your Life
10 Concealer Hacks You Need to Try
10 Red Lip Colors Anyone Can Pull Off
10 Pretty Nude Lip Shades for Any Skin Tone
10 Plum-Hued Lipsticks That Won't Make You Look Goth
10 Lip Crayons For Every Occasion
10 Things Only Lipstick Lovers Would Understand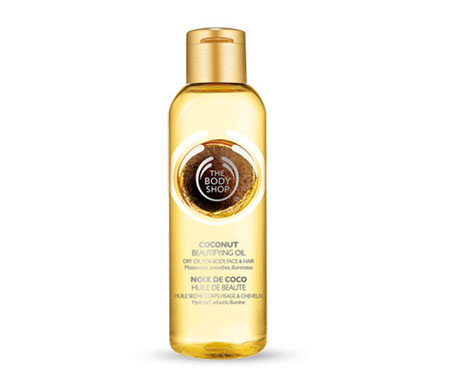 ADVERTISEMENT - CONTINUE READING BELOW
Coconut Beautifying Oil (P795) from The Body Shop
Make your lipstick shine using coconut oil or petroleum jelly
Feeling like flaunting a glossy pout? You don't have to spend on a new tube! Using a lip brush, mix your favorite lip color with coconut oil or petroleum jelly on the back of your hand. Your skin will help warm the product up, allowing it to effortlessly glide on your lips.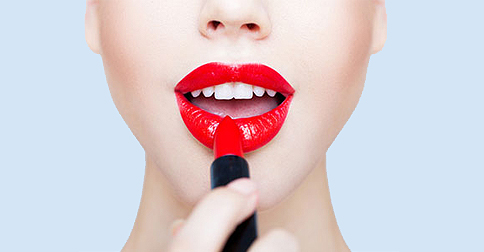 ADVERTISEMENT - CONTINUE READING BELOW
Put on lipstick minus the mirror using your fingertips
The ultimate life skill for every beauty girl is being able to put on lipstick sans a mirror. It's possible, though, and it's not as tough as it seems. The power is actually in your fingertips—literally! First, apply the lipstick only to your bottom lip. Then, press your lips together (don't rub!) to add color to the top. Finally, wipe downward on your cupid's bow using your pinky finger to get rid of the excess lip color that might have gotten outside your lip. You are now the master of lipstick application. You're welcome.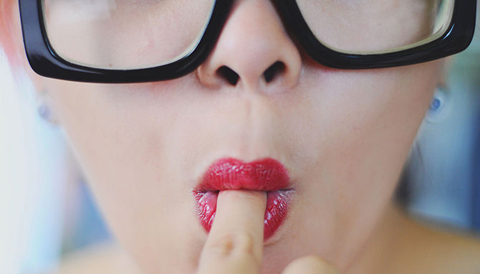 ADVERTISEMENT - CONTINUE READING BELOW
Keep lipstick away from your teeth using your index finger
It's one of the things we worry about during a first date. To save you from this kind of embarrassment, don't ever skip the finger-in-mouth step. After applying lipstick, stick your index finger in your mouth and pull it out. This way, the lipstick that would have gotten to your teeth would be on your finger instead.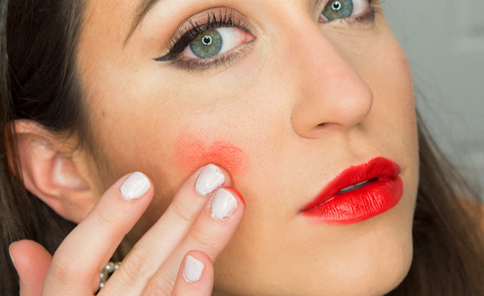 ADVERTISEMENT - CONTINUE READING BELOW
Add color to your cheeks using your tube
Yes, there are products that are made to be both lip and cheek stains, but cream-based blush-ons and rosy-peachy lipsticks are practically the same thing. Dab a bit of lip color on your cheeks and use a makeup sponge to blend it properly. You'll never look like a zombie as long as you have your mighty tube with you!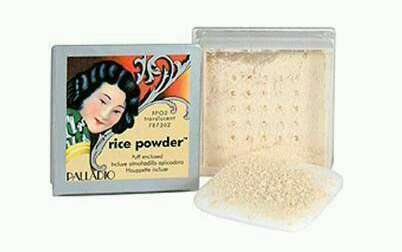 ADVERTISEMENT - CONTINUE READING BELOW
Rice Powder -Translucent (P325) from Palladio
Make lipstick last longer with powder
The downside of being a lipstick lover is having to touch up on your smackers every chance you get. But this extra step can really go a long way (it'll help you save product, too!). First, line your lips and fill it in with lip liner (it's drier than lipstick so it'll adhere to lips, helping the color last longer). Next, apply your lipstick. Finally, using a one-ply tissue, lay it on top of your lips and dust translucent powder over it. The small amount of powder will set the lipstick without dulling the color, allowing it to stay on longer.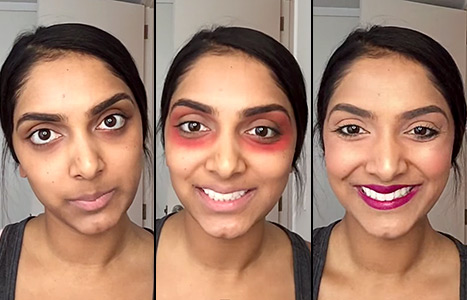 ADVERTISEMENT - CONTINUE READING BELOW
Conceal dark circles with a lipstick
You read that right! Using an eyeshadow blending blush, apply the red lipstick on your dark circles and over your lids (around your eyesockets). Then, using a makeup sponge, dab on foundation over the red lipstick and the rest of your face. This works better than using regular concealer because red shades are directly across the blue hues in the color wheel (the bluish-purple color causes the dark circles), making it the perfect neutralizer.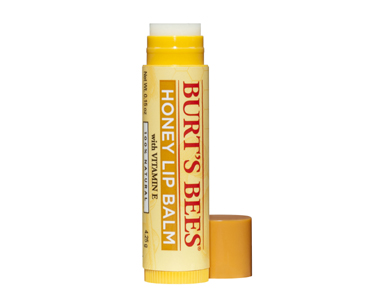 ADVERTISEMENT - CONTINUE READING BELOW
Honey Lip Balm (P325) from Burt's Bees
Make your own tinted lip balm
Tinted lip balms are heaven-sent. If you can't find one that comes in your favorite lip color, you can make your own in minutes. Just mix about half of your lip balm and about a quarter of your favorite lippie using your finger and voila! You have your very own tinted lip balm, minus the extra cost of buying a new one.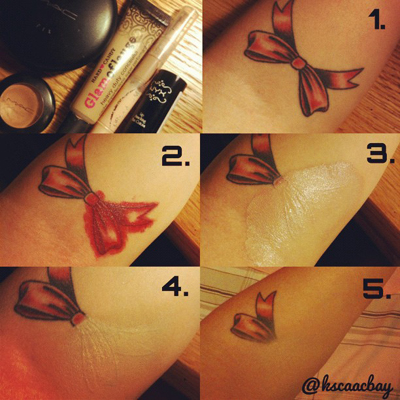 ADVERTISEMENT - CONTINUE READING BELOW
Conceal tattoos using red lipstick
At times when your tattoo clashes with that fancy dress you want to wear, grab your red tube and concealer and get to work. Fill in your tattoo with red lipstick and cover it up with a full coverage concealer. Don't forget to set it with powder so the makeup won't slide off.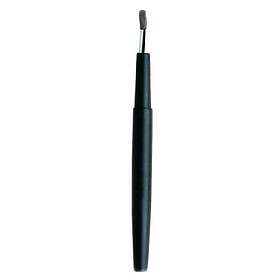 ADVERTISEMENT - CONTINUE READING BELOW
Retractable Lip Liner Brush (P350) from Prestige Cosmetics
Use your lipstick as lip liner
No more spending hours finding the perfect lip liner to match your favorite lipstick! All you need is a small lip brush and your favorite tube. Dip the brush into your lipstick and allow it to dry for a few seconds for it to reach a tacky consistency. Then, line your lips just as you would with a lip pencil and fill it in with your tube. Good bye, lip-liner woes!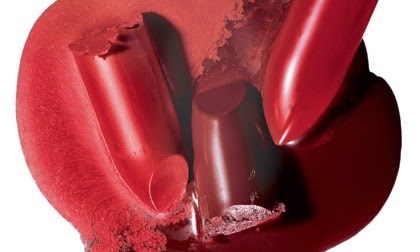 ADVERTISEMENT - CONTINUE READING BELOW
Create new colors using the tubes you already have
There are two ways to do this: 1) Prep your lips using a lip primer. Then, using different lip brushes, layer on two (or more!) lip colors until you get the color that you want. This way, the colors won't mix in your tubes; 2) Place two or more colors in a microwave-safe plate, mix them together and microwave for five seconds. Say hello to a brand new color that you can store in an empty tin!
Also read:
10 Girly Life Hacks That Will Make Your Life Easier
10 Makeup Hacks That Will Change Your Life
10 Concealer Hacks You Need to Try
10 Red Lip Colors Anyone Can Pull Off
10 Pretty Nude Lip Shades for Any Skin Tone
10 Plum-Hued Lipsticks That Won't Make You Look Goth
10 Lip Crayons For Every Occasion
Recommended Videos
Load More Stories