10 Apps to Up Your Instagram Game
It's time to try something other than VSCO Cam.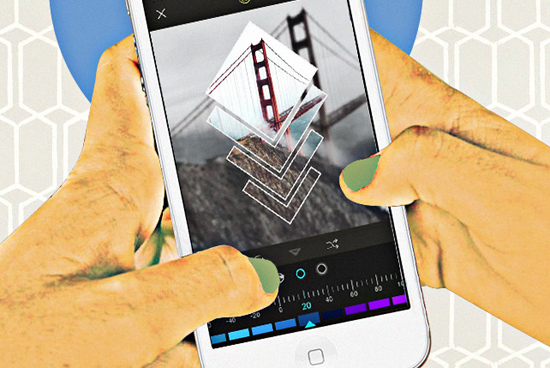 (SPOT.ph) If you love Instagram as much as we do, you probably already have a set of go-to apps for all your photography needs (hello, VSCO Cam). After all, we all want our photos to be liked—otherwise, we wouldn't spend so much time tweaking our snapshots and finding the right angle. From manual cameras to comprehensive photo-editing tools, here are 10 apps that will up your IG game.
ADVERTISEMENT - CONTINUE READING BELOW
Also read:
10 Fun Apps to Train Your Brain
10 Fun Offline Apps to Play on Your Roadtrip
10 Fun City-Building Apps That Will Make You Forget Real Life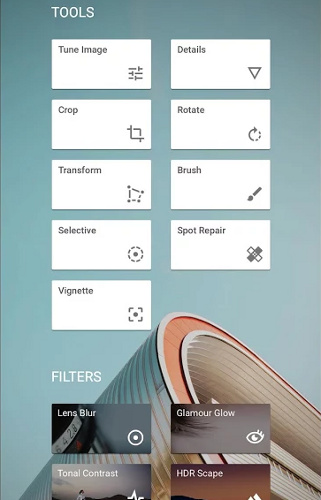 Snapseed
Price: Free
If you want a comprehensive photo-editing app that is easy to use, Snapseed is the way to go. The app offers basic photo adjustments, but our favorite feature is the Selective Adjustment tool, which lets you apply your edits to only select portions of your photo. The app also has a Stacks feature, which lets users add filters with layers that can be edited individually and copied to another image. Best of all, it's free!
ADVERTISEMENT - CONTINUE READING BELOW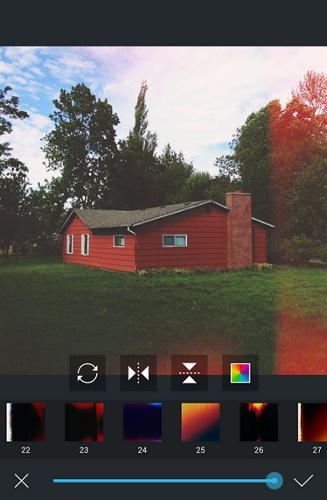 Afterlight
Price: U.S. $0.99
Afterlight's smooth and simple interface is home to a huge plethora of editing options for users. You'll need to pay a little extra for additional filters and frames, but the app already has so many options to choose from that you might not even need to. It also has the Fusion feature, which allows users to customize and create their own filters that can be saved for later use.
ADVERTISEMENT - CONTINUE READING BELOW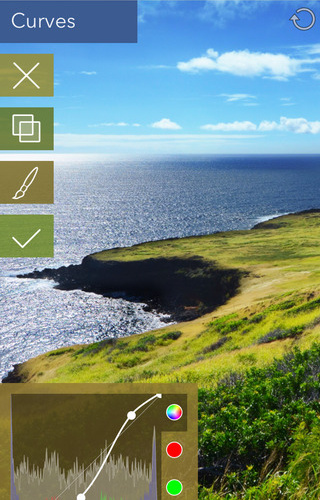 Filterstorm Neue
Available for: iOS
Price: U.S. $3.99
Think of Filterstorm as Photoshop for your phone...that is, if you're willing to shell out for its powerful, desktop-level features. The app has a long list of nifty features, including a Curves tool that lets you fine-tune your photo's brightness and contrast, as well as Masking and Blending options. If you want to go beyond other photo editor's one-tap filters, this is the app to go for.
ADVERTISEMENT - CONTINUE READING BELOW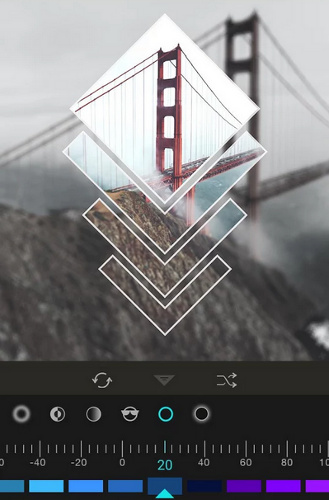 Fragment
Price: U.S. $1.99
When you want your photos to stand out from the crowd, this is the app for you. Unleash your inner creative self and create eye-catching collages with a wide array of patterns and shapes to choose from. The app is fully customizable, letting you rotate, resize, crop, blur, blend, adjust colors, and more. The possibilities are endless.
ADVERTISEMENT - CONTINUE READING BELOW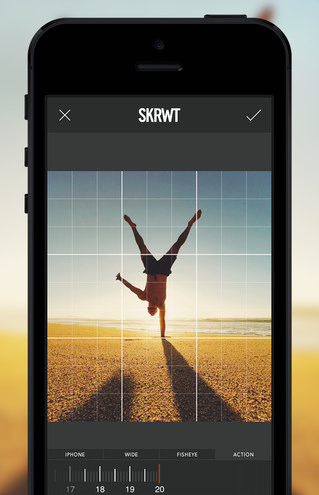 SKRWT
Available for: iOS
Price: U.S. $1.99
No, this isn't just any other photo editing app. SKRWT has a very specific purpose: to correct lens distortion and shift perspective. Say goodbye to crooked lines in your photos! This app is perfect for folks who use external lenses like fish-eye, wide-angle, and telephoto. It might sound complicated, but the app's smooth and streamlined interface is easy to use, even for a casual smartphone shooter.
ADVERTISEMENT - CONTINUE READING BELOW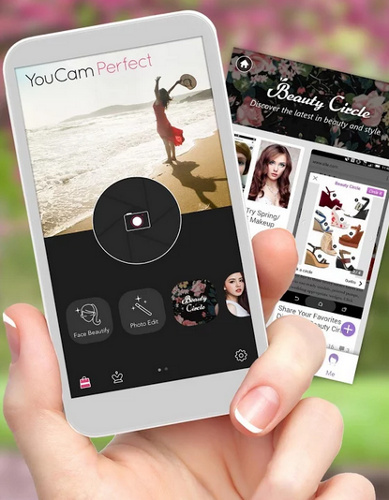 YouCam Perfect
Price: Free
If you're the type to take a lot of selfies, YouCam Perfect's features are built for your needs. Its basic functions include fixing wrinkles, blemishes, and other imperfections. The app takes it further and even lets you reshape parts of your body, from your eyes to even your proportions.
ADVERTISEMENT - CONTINUE READING BELOW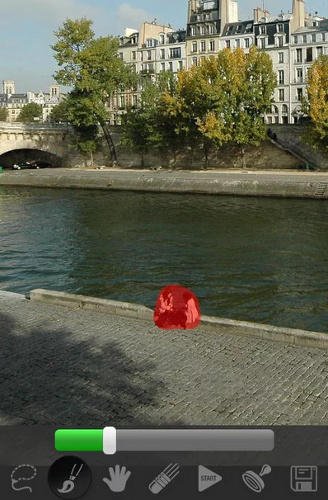 Touch Retouch
Price: U.S. $1.99
Have you ever taken a snapshot only to have it ruined by unwanted objects in the photo? (Like that passerby who came out of nowhere and ruined your shot.) You simply highlight the elements you want to get rid of, and the app will replace the object with pixels from the surrounding area.
ADVERTISEMENT - CONTINUE READING BELOW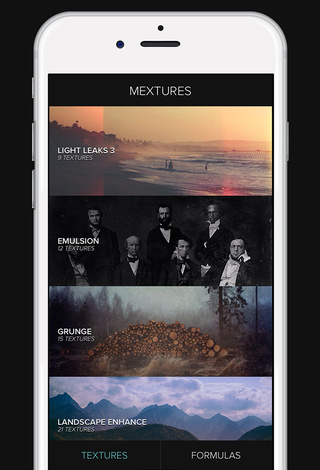 Mextures
Available for: iOS
Price: U.S. $1.99
This award-winning and easy-to-use app lets you apply an unlimited amount of layers and textures to give your photos that added edge. You can tweak individual settings for each texture, and change any edit even if you've added it dozens of steps ago. The app allows you to save your edits (known as "formulas") and use them for other photos, or even import formulas shared by other users!
ADVERTISEMENT - CONTINUE READING BELOW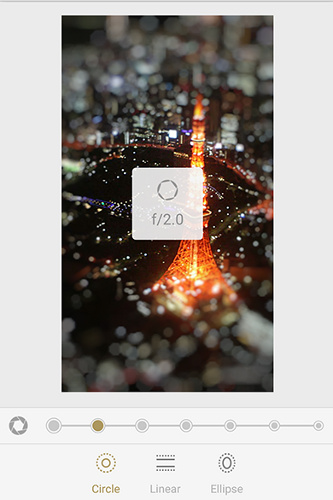 Fotor
Price: Free
This flexible app offers all the basic features of a quality photo editing app—but with an added bonus. Its latest version comes with a "Focus" feature that mimicks SLR technology in terms of depth and clarity. Simply select a focal point on your photo, adjust the emulator to your preference, and you're all set!
ADVERTISEMENT - CONTINUE READING BELOW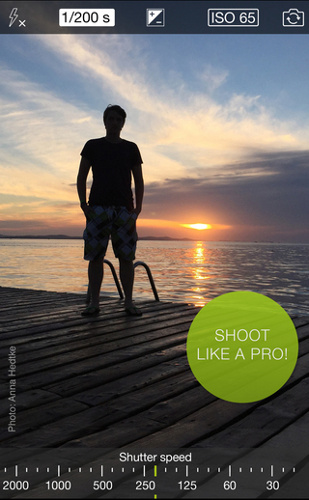 ProCamera
Available for: iOS
Price: U.S. $4.99
If you take your iPhone photography seriously, ProCamera is a camera and editing app that gives you more or less the same level of control as a DSLR. You'd need to pay a little extra for vivid HDR features, but the app also offers an additional 6x digital zoom, a night camera feature, an HD video recording up to 240 fps, and more. If the price is a little too steep for you, Manual Photo Camera lets you control shutter speed, ISO sensitivity, and focus settings for a fraction of the cost. For Android users, Camera MX is an awesome (and free!) alternative.
ADVERTISEMENT - CONTINUE READING BELOW
Also read:
10 Fun Apps to Train Your Brain
10 Fun Offline Apps to Play on Your Roadtrip
10 Fun City-Building Apps That Will Make You Forget Real Life
Recommended Videos
Load More Stories