Yay or Nay: 50 Fashion Trends We Spotted in Manila in 2015
Some of them are just beyond our comprehension.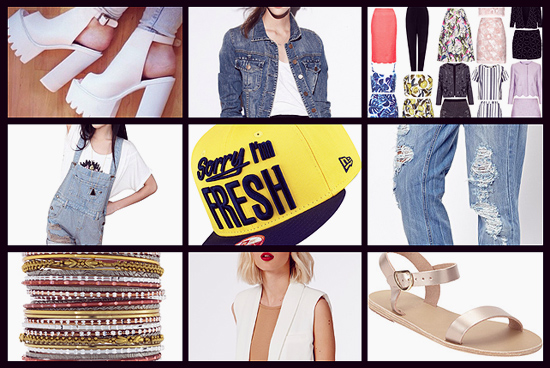 (SPOT.ph) This year was a good year for fashion: We finally got over that plaid-shirt-tied-around-waist trend and mullet skirts (thank you, fashion gods) and said hello to a new fashion craze: off-the-shoulder tops and low-back dresses. They say history repeats itself, and it holds true for fashion. Flared jeans made a comeback as well as denim jackets—but is it always sweeter the second time around? We round up 50 fashion trends we saw in Manila in 2015.
YAY!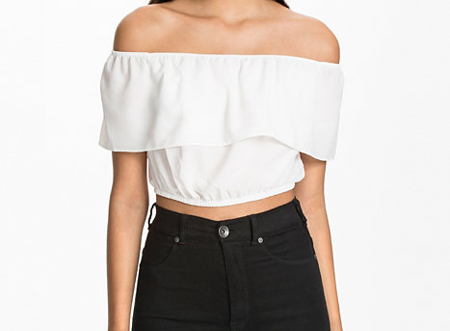 Off-shoulder tops
This year was all about showing off sexy clavicles. It's not uncanny to bump into someone who's also sporting an off-shoulder top, but y'know, it's all about how you style your shoulder-baring blouse!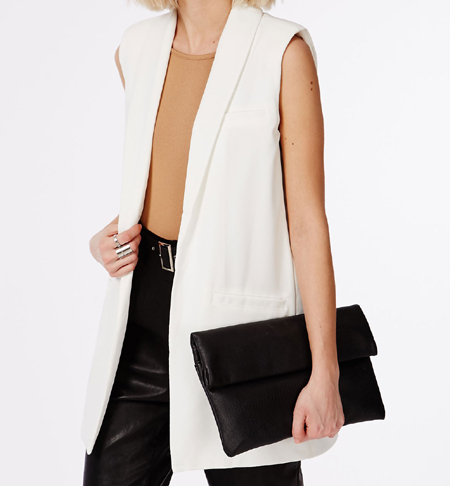 ADVERTISEMENT - CONTINUE READING BELOW
Sleeveless blazers
This year, the fashion-forward folk worked it like a boss by finishing up their elegant look with sleeveless blazers. Extra style points if they're tailored, with a super neat silhouette.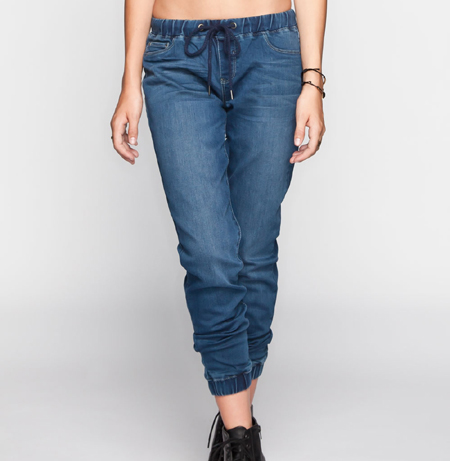 CONTINUE READING BELOW
Recommended Videos
Jogger pants
Where have you been all our lives? It's the most gender-neutral and comfy pair of trousers ever, plus it's super easy to dress up and dress down!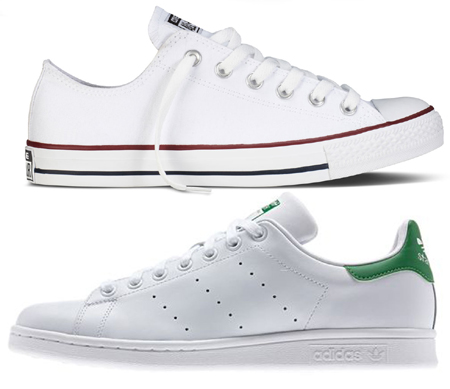 ADVERTISEMENT - CONTINUE READING BELOW
White sneakers
This is a trend that we're just not ready to let go of...and we don't have to! Let's bring it all the way to 2016, shall we? Owning a pair of white kicks is like a fashion cheat sheet—it makes dressing up a lot easier and so much comfier.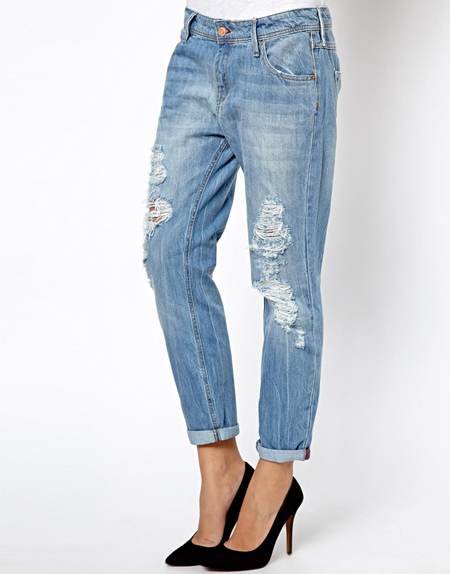 Ripped jeans
Rocking the model-off-duty look? You can count on your ripped jeans to help you pull it off! Style it right and you're totally cool girl-chic in a snap! Just make sure they're 90% jeans, not 90% ripped—otherwise, it's trashy.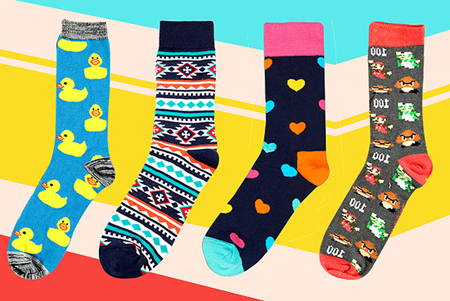 ADVERTISEMENT - CONTINUE READING BELOW
Cute socks
Who doesn't love cute socks? It's a fun way to add personality to any outfit and rocking a cute pair means not being basic—and no one wants to be basic.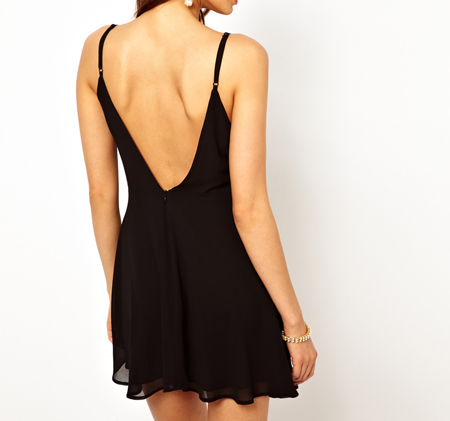 Low-back dresses
For some reason, everyone decided that they want to show off their backs this year. A low-back dress is like a suprise—looking all wholesome and covered up in front, only to reveal a bare, sexy back from behind. It's showing skin without looking trashy. Yay!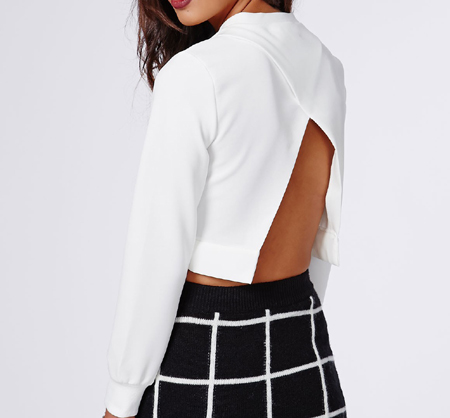 ADVERTISEMENT - CONTINUE READING BELOW
Open-back tops
If cut-outs were a thing in 2014, open-back tops were the equivalent in 2015. Just like low-back dresses, open-back tops appear very church-appropriate from the front, but tell a very different story from the back. We're guessing people like to feel a little breeze in the Manila heat!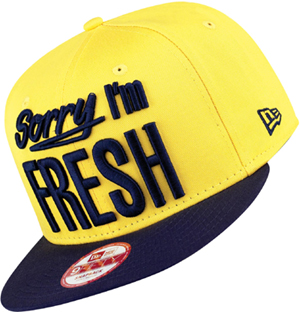 Caps
The flatter the bill, the better. Or so they say. Regardless, sporting a cap is a cool way to add a bit of edge to your look while protecting your face from the rays of the sun!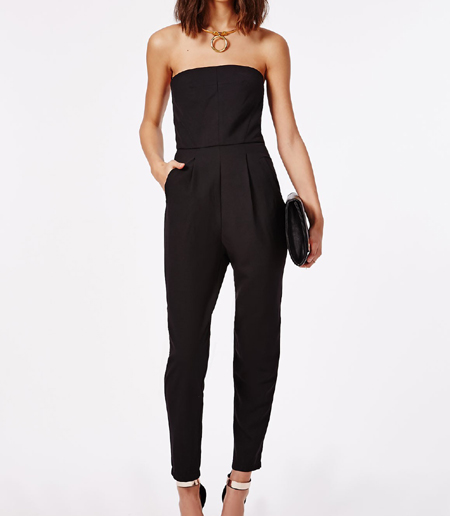 ADVERTISEMENT - CONTINUE READING BELOW
Jumpsuits
Running late and got nothing to wear? Put on a jumpsuit and your style problems will be solved—at least, that's what people did this year. Jumpsuits make you look like you thought about your outfit without actually having to exert too much effort, and that's exactly how we like our wardrobe.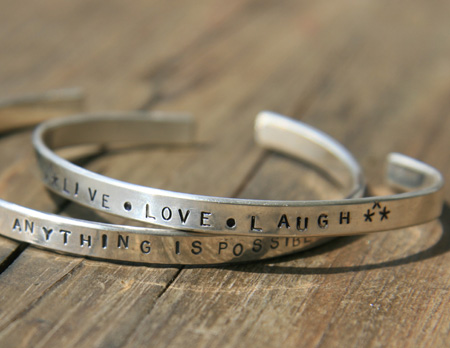 Personalized jewelry
Whether it's your name on a necklace or a quote on a bangle, it gives accessorizing a little more meaning.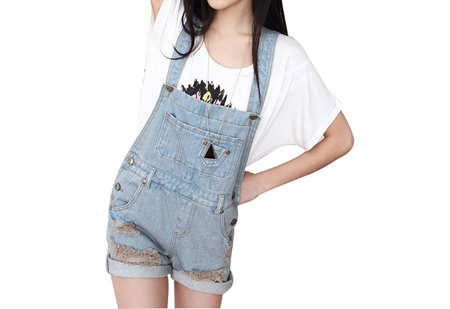 ADVERTISEMENT - CONTINUE READING BELOW
Jumpers
Who says jumpers were just for your eight-year-old self? Fashion brands rolled out one jumper after another so that adults could add a touch of youth to their look, without having to resort to pigtails.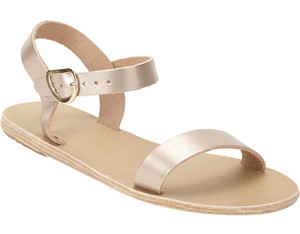 Single-strap sandals
Tassles, unnecessary straps, charms, jewels on your feet? No thanks. Minimalist fashion is the way to go.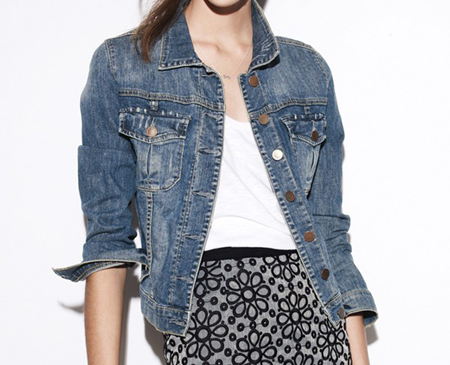 ADVERTISEMENT - CONTINUE READING BELOW
Denim jackets
It doesn't matter if we live in a tropical country! Denim jackets made such a huge comeback, people wore it over dresses and tank tops. It's fun to dress down a fancy dress with a casual jacket.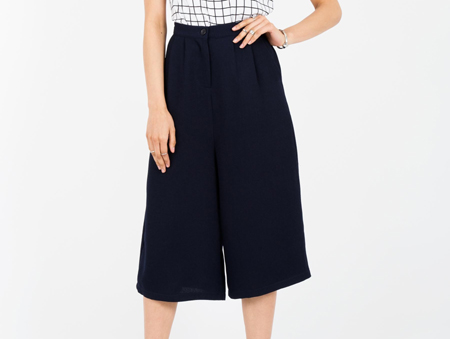 Culottes
Is it a skirt or long shorts? It's culottes! The knee-length trousers are the perfect pair to wear when the weather is being unpredictable—it also makes you look extra stylish without exerting much effort!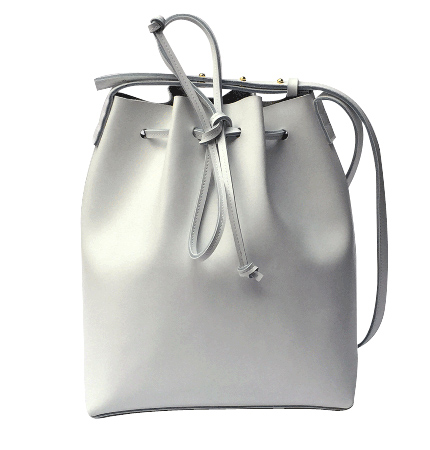 ADVERTISEMENT - CONTINUE READING BELOW
Bucket bags
It's easy to figure out why bucket bags became the "It bag" this year. The chic design makes it very easy to tote around and almost effortless to grab so you can just stash things inside. Sling it over your shoulder for an instant style upgrade!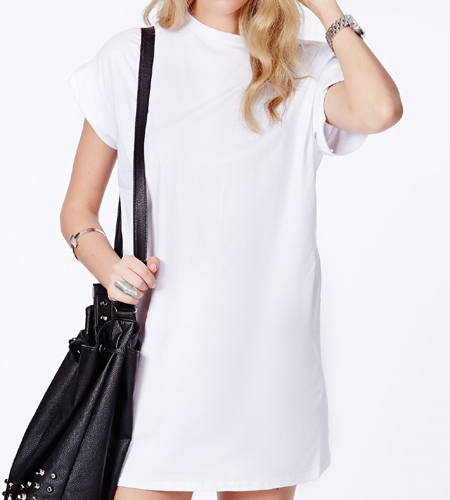 Shirtdresses
Simple and comfy. People often wore shirtdresses under a denim jacket, with white sneakers, and topped off with a cool cap. It's a no-brainer, casual-chic combo that anyone can pull off!
ADVERTISEMENT - CONTINUE READING BELOW
Maxi dresses
A black, floor-length dress is the ultimate style hack—which is why it's no surprise it made it big this year. Look put-together in an instant by donning a floor-grazing dress!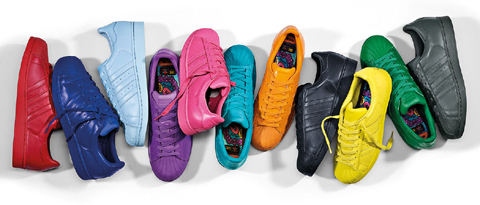 Sneakers
We mean, duh. Sneakers never go out of style. This year was big on sneakers though, with all the crazy designs on classic silhouettes and Marty McFly's self-lacing sneaker coming to life. Sneakers will always be a wardrobe staple!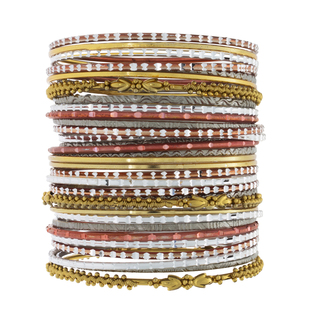 ADVERTISEMENT - CONTINUE READING BELOW
Stackable jewelry
Rings, bangles, bracelets, necklaces...when stacked carefully and not excessively, are actually a very pretty way to accessorize and dress up any outfit!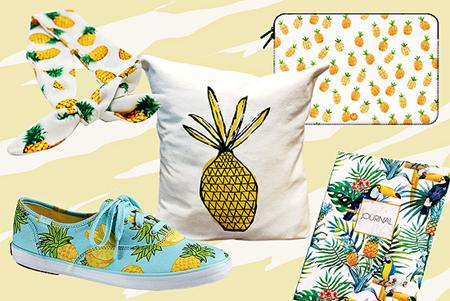 Pineapples
It was such a trend this year we even made a list of pineapple-themed things!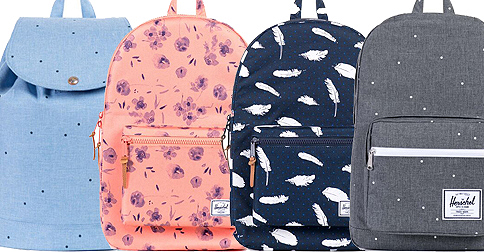 Backpacks
Everyone went somewhere this year, and backpacks are a big thing among the adventurous. Soon enough, backpack brands started coming out with super cute designs for every personality and lifestyle.
ADVERTISEMENT - CONTINUE READING BELOW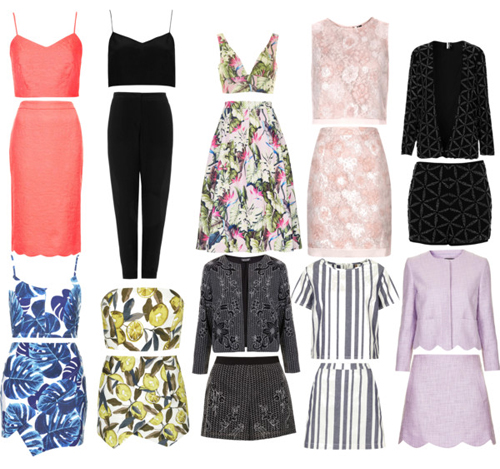 Co-Ords
...a.k.a. fashion coordinates. There was a point where everyone was wearing matching tops and bottoms but until now, fashion brands and independent fashion brands are rolling out co-ords sets one after the other. And we get why people love it—it makes dressing up a no-brainer!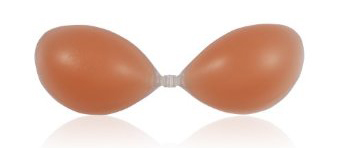 Pasties and silicone stick-on bras
ADVERTISEMENT - CONTINUE READING BELOW
All the back-baring trends this year called for pasties and adhesive bras, and we're totally in love with them—simply because they're so much more comfortable than regular bras. And they won't peek out of your clothes, which helps you keep everything #classy.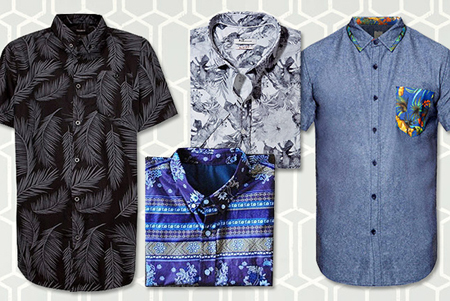 Printed polos
Floral, geometric, animal-prints, pineapple-prints...it's not hard to find button-downs clad in cute prints nowadays—especially in the men's section. It's a fun and stylish way to express yourself through fashion!
NAY
"Yeezus" fashion
Nope, we're not talking about the Yeezy sneakers. They're actually okay when styled right. It's the whole Kanye West look...the super loose, hole-ridden T-shirts and giant sweatpants combo. Or maybe we just don't get what's so cool about looking like a trash bag (there, we said it!).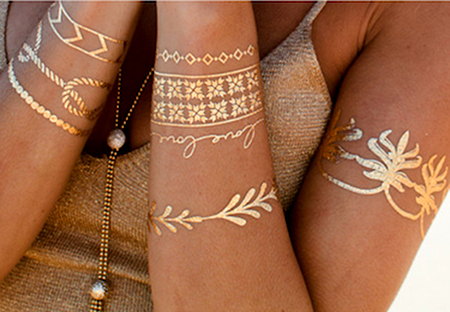 ADVERTISEMENT - CONTINUE READING BELOW
Flash tattoos
It was cute at first—especially when worn during a sunny beach vacation! But when the tatts start to wear off and you're not on vacation anymore, just wash it off and replace with actual jewelry—especially when you're heading back to the office.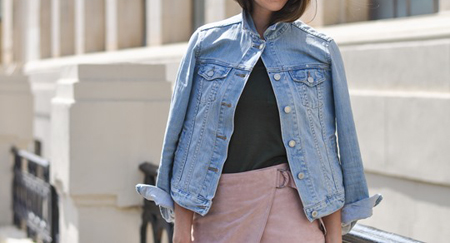 Wearing jackets as capes
The A-listers did it, so everyone else followed suit. It doesn't make sense and don't you worry that your jacket might fall off your shoulders and onto the ground if your arms aren't in the holes?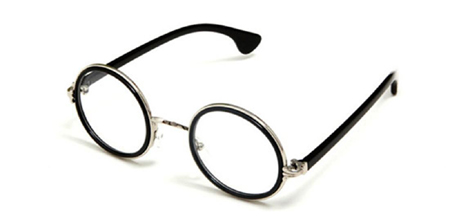 ADVERTISEMENT - CONTINUE READING BELOW
Round frames
Whether it's sunnies or specs, round frames were cool back when they weren't mainstream. But all of a sudden, everyone wanted to rock a John Lennon look. Even when it made them look more like Ned Flanders.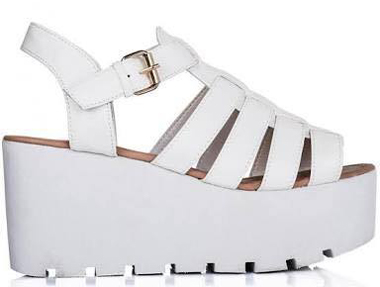 Super chunky flatforms
We get why it's a thing. It gives vertically-challenged people an instant height boost while keeping their feet comfy. But unless you're wearing it under a floor-length dress, it just looks like you have plastic molds stuck on your feet.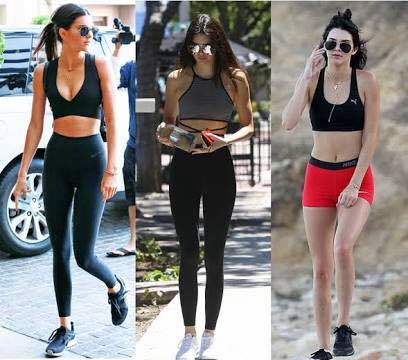 ADVERTISEMENT - CONTINUE READING BELOW
Gym clothes and sportswear as street style
If you're clad in expensive gym clothes from head to toe but you have no plans to work out, we have one question for you: why?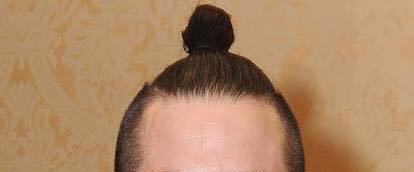 Top-knots and man buns
Not everyone can pull off this look the way Harry Styles can...but for some reason, everyone wanted to give the 'do a go. Everywhere you go, you'll see at least one person who's trying very hard to look cool with a bun on his head. Someone even invented clip-in man buns!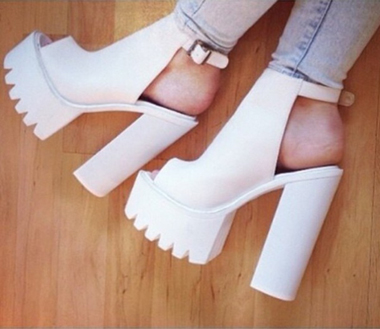 ADVERTISEMENT - CONTINUE READING BELOW
Chunky heels
Your feet are already in pain, so you might as well try your best to not to make it look painful. Unless you're planning to knock someone out with that four-inch thick heel, best to keep it classic with your regular heels.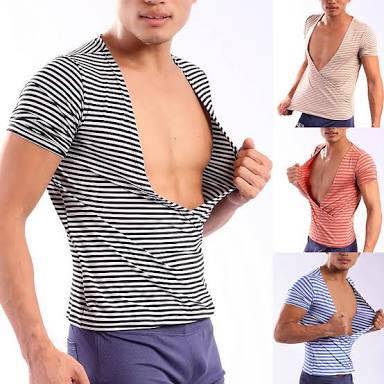 Deep V-neck tees
Just no.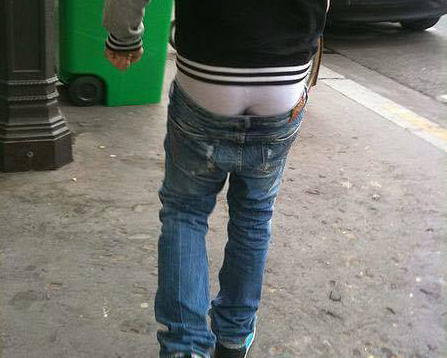 Super low rise jeans
ADVERTISEMENT - CONTINUE READING BELOW
...the type that shows 50% of men's underwear. Why would anyone resurrect this from the 1990s?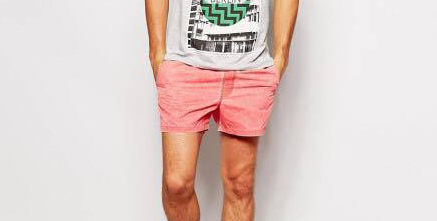 Short shorts on guys
Grown men wearing short shorts? TMI!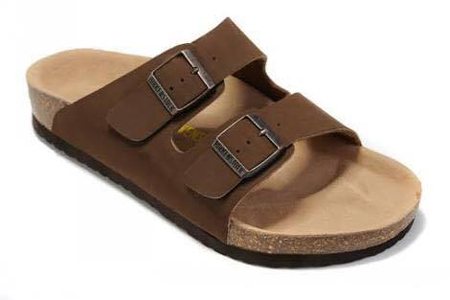 Ugly sandals
Even worse when worn with socks.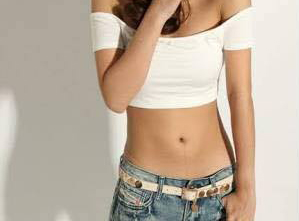 ADVERTISEMENT - CONTINUE READING BELOW
Bare midriffs
Cropped tops are cute, yes. But a cropped top paired with low-waist trousers? Hello, Britney!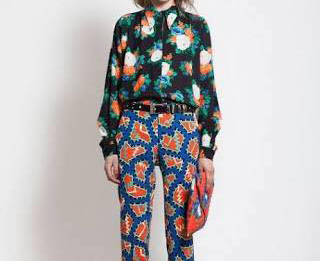 Print on print
This is a hit-or-miss kind of thing, and most of the time, it's a miss. It's hard not to end up looking like a garden.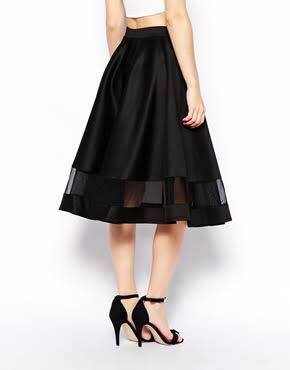 Midi skirts with sheer panels
ADVERTISEMENT - CONTINUE READING BELOW
There was a point where it seemed like everyone was wearing the exact same piece because they literally all look the same.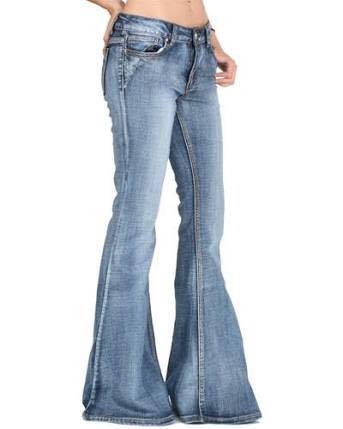 Flared jeans
It was the super hip and cool thing back in the '70s and the '90s, but it just didn't really super fly in 2015.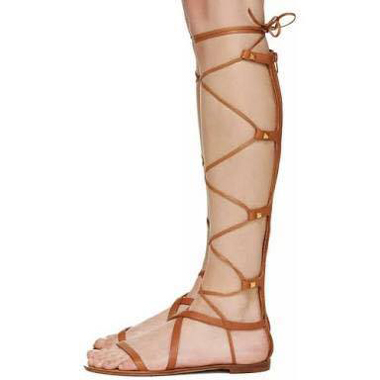 Super strappy sandals 
ADVERTISEMENT - CONTINUE READING BELOW
The ones with straps that go all the way up to the knee? Yeah, it doesn't look nice. It looks like your leg is being strangled. It looks uncomfy and feels uncomfy, why is it even a thing that happened?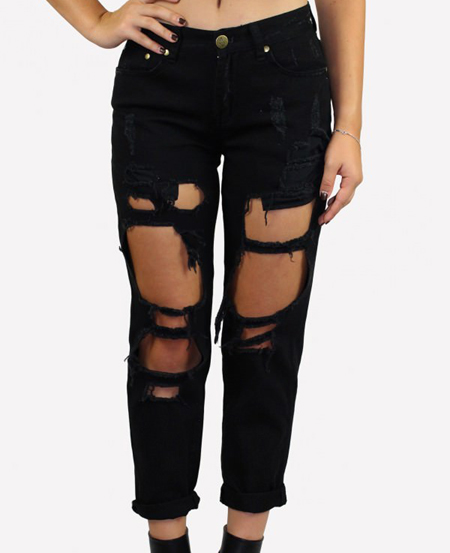 Really, really, ripped jeans
There's a very fine line between stylish ripped jeans and...trashy ripped jeans. Y'know, like ones that look like you got run over multiple times by an eight-wheeler truck? Yeah, those fall under the trashy category and they must stay there until they disappear forever.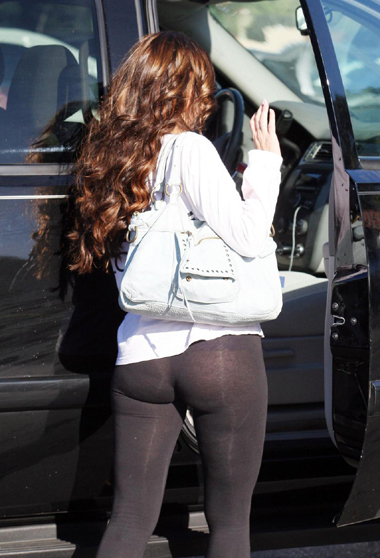 ADVERTISEMENT - CONTINUE READING BELOW
Leggings as pants
Especially when people can see your butt.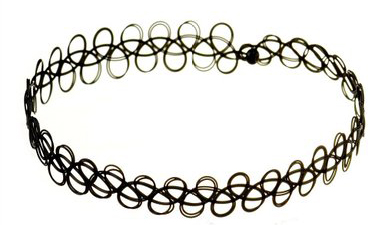 Chokers
Just when you thought the '90s trend was going to make a huge comeback, it just...didn't fly. Some trends are best buried forever.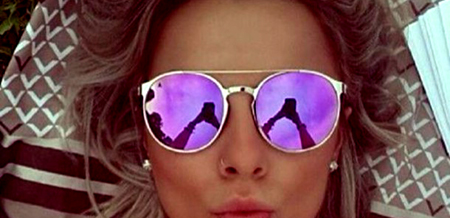 Polarized sunnies
Selfies with your reflective sunnies so you can actually see your arm and your phone on the lenses in the photo? That trend is all over our Instagram feed and it needs to end.
ADVERTISEMENT - CONTINUE READING BELOW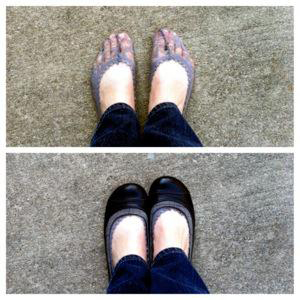 Wearing socks with flats
There are socks that won't peek out of your flats, so why not just go for those?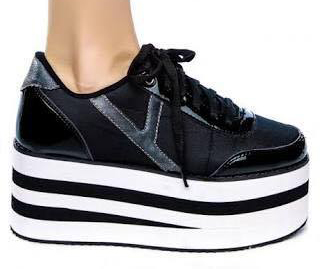 Sneaker platforms
People like to ruin good things, don't they. Just looking at this pair is giving us a major headache.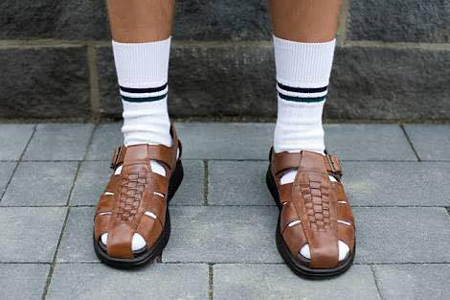 ADVERTISEMENT - CONTINUE READING BELOW
Sandals with socks
Again. Because all we can say is....why?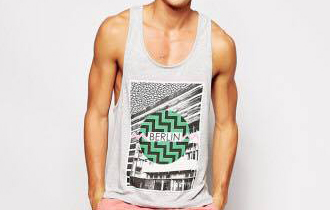 Sando
We're talking about the ones with ginormous armholes that a typical fuccboi would wear. If you're not going to the beach, we'd rather not be subjected to your armpit hair.
Share this story with your friends!
---
Help us make Spot.ph better!
Take the short survey
Load More Stories