The SPOT.ph Christmas Gift Guide: 10 Useful Gifts for Your Co-Workers
Your colleagues deserve a little something for Christmas, too!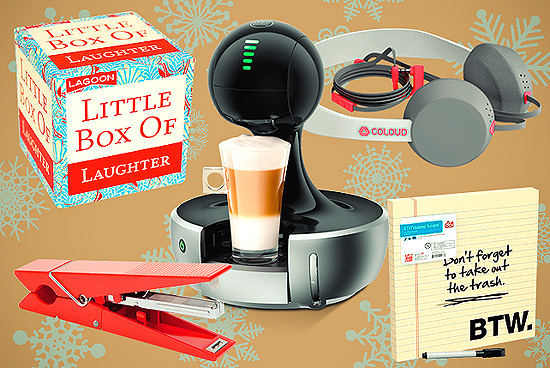 (SPOT.ph) Your colleague. Sometimes they're a person you interact with professionally. Sometimes they're your friend. Sometimes they're just...there. (Read: 10 More People You See in An Office) It's a tricky category, especially since it's hard to give a gift to someone without offering something for everyone else, too.
From group gifts to thoughtful favors to even more personal presents, we've rounded up some viable ideas that your fellow cubicle dweller will enjoy.
Also read:
The SPOT.ph Christmas Gift Guide: 10 Gift Ideas for the Artsy
The SPOT.ph Christmas Gift Guide: 10 Gift Ideas for Book Lovers
The SPOT.ph Christmas Gift Guide: 10 Gift Ideas for the Sawi
The SPOT.ph Christmas Gift Guide: 10 Gift Ideas for Guys
P100 to P600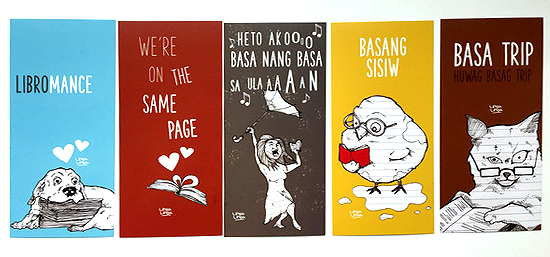 Punny Bookmarks (P150)
If you have too many officemates and too small a budget, try giving the gift of wit. These punny bookmarks come in a five-piece set—perfect for thoughtful bulk gift-giving.
Available at Linya-Linya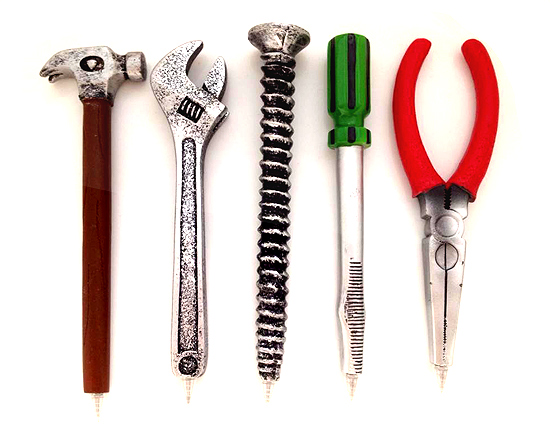 Wild Writers Pens (P194.75/each)
Here's another dandy gift idea you can give to a set of officemates. Add some personality to the lost art of writing in longhand. Wild Writers has so many pen options, too!
Available at Wellworth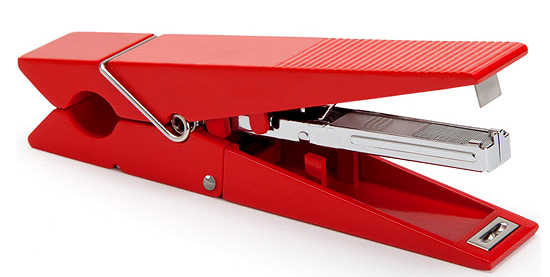 Paper Peg Stapler (P295)
To that colleague who never seems to have their own office supplies, here's something to start him or her off—a stapler that not only fastens paper, it's a cute desk accessory, too (you know, so they can display it on their desk and always see it). You might as well go the extra mile and give them a box of staples.
Available at Stockroom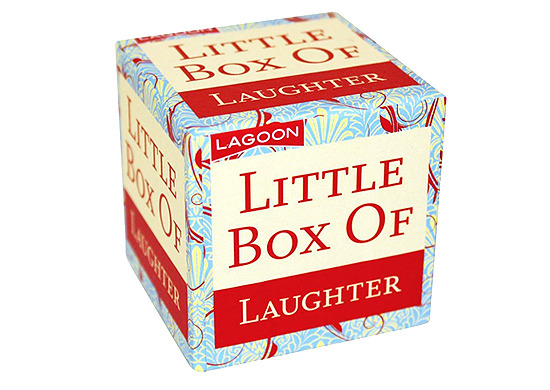 Little Box of Laughter (P355)
There's always a quote to cope with the little stresses and pressures of every day.
Available at Rustan's Department Store
P601 to P1,000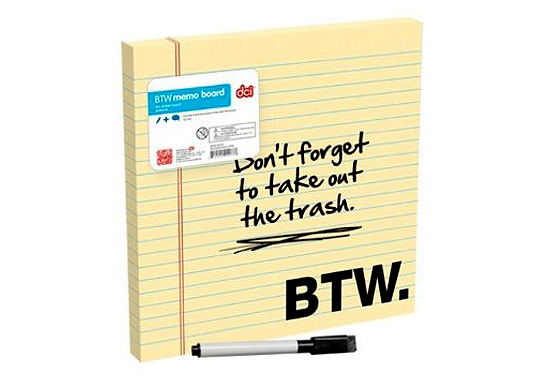 BTW Memo Board (P895)
This is for the officemate with a never-ending list of things to do. Let this be your subtle way of reminding him or her to save the trees, skip the paper.
Available at Rustan's Department Store
P601 to P1,000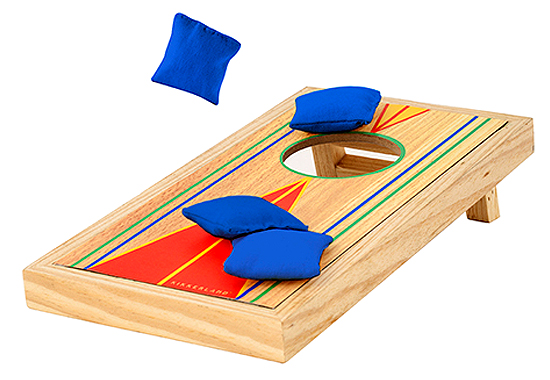 Desktop Bag Toss (P895)
Not every workspace allows you to use scooters to get around or has massage rooms to keep you chill when the pressure gets hot (Read: Coolest Offices in Manila). You don't need something as grand though. Here's some desk-friendly fun for when you need a distraction.
ADVERTISEMENT - CONTINUE READING BELOW
Available at Fully Booked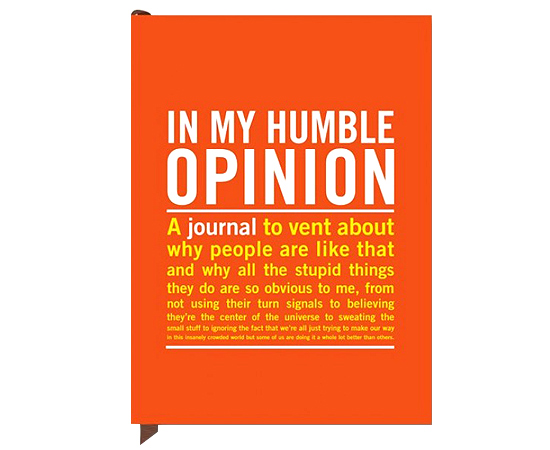 In My Humble Opinion journal (P750)
Everyone needs a venue to rant at least once a week. Offer some ranting room to your stressed-out project manager. Featuring 70 quotes from "fellow misanthropes," this journal should be given to those who have to juggle a ton of people, but still have a sense of humor (because it might blow up in your face).
Available at Fully Booked
P1,001 and above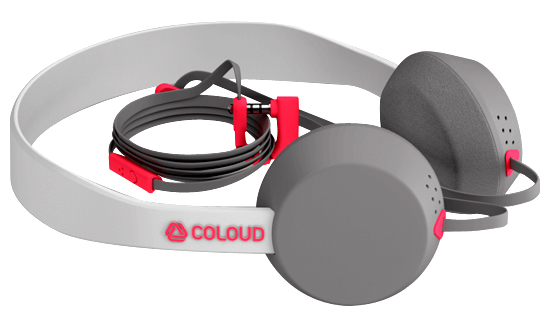 Coloud The Knock Headphones (P1,195)
There's always that loud and obnoxious person in the office that gives you and your work buddy a whole lot of ear stress. You know, those folks who, when they start talking, you and your seatmate automatically look at each other and sigh. Coloud's The Knock tangle-free headphones will effectively block any unwanted noise, allowing you to concentrate on your deadlines complete with cool background music.
Available at Digital Walker, Beyond The Box, and most digital lifestyle stores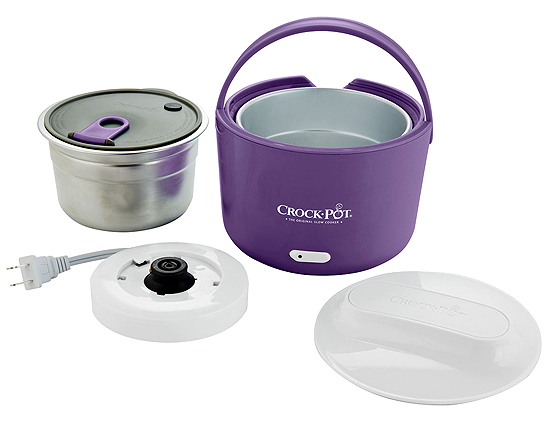 Lunch Crock (P2,495)
Help your co-worker make sure his or her lunch is always fresh and hot. Lunch Crock is a convenient lunch tote and food warmer that can quickly prep meals and make them as good as when they were freshly cooked. This is high-quality desktop dining!
Available at True Value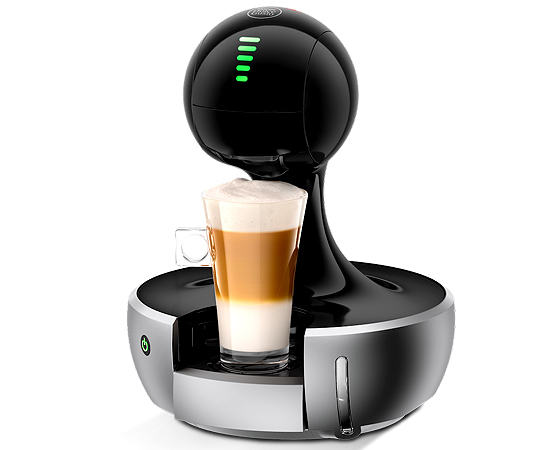 Dolce Gusto Drop (P9,999)
This gift is from the generous boss who loves throwing all-nighters for the hardworking staff who really have no choice. Here's something to help endure those long hours. This sleek coffee machine can make cold or hot coffee or tea in a drop (no pun intended) of a hat. It's a 30-second coffee break!
Available at S&R, Anson's, and select Rustan's Marketplace and Robinsons Selections branches
Load More Stories