Gift Idea: Dazzling, handcrafted, and one-of-a-kind jewelry
Tim Tam Ong's Prism collection has lots of brilliant gift ideas...literally.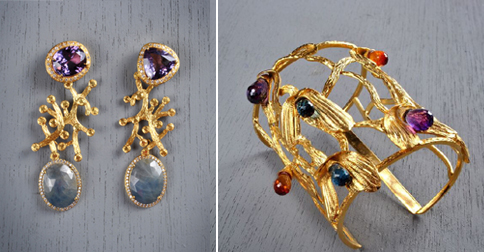 (SPOT.ph) There's nothing more precious than presents made with love. If you have a mother, a grandmother, or a special someone who has a penchant for one-of-a-kind jewelry, they'll surely fall in love with the brilliant pieces from Tim Tam Ong's Prism Collection.
Tim Tam is a young jewelry designer—the pieces in her collection are all handcrafted, making each of them unique. "I create my pieces so that they are as unique as a fingerprint and each piece is meant for someone in particular. It is like they are fated to have it."
For the Prism Collection, her inspiration was the wonders of the waters. Every piece features stones that come in various shapes, sizes, colors, and designs—and these stones are from all over the world (including the Philippines) and are personally selected by Tim Tam herself. Silver and gold framework are bedazzled with gemstones like ssapphires, topaz, tourmalines, rubies, and quartz.
Check it out: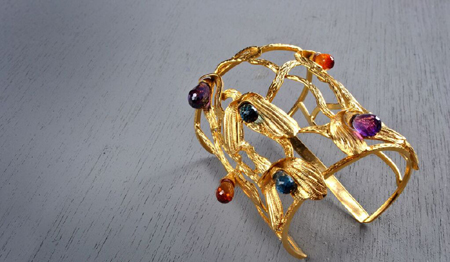 Opalescent. Handcrafted bangle with amethyst, sardonyx, blue sapphire on silver plated in 24k gold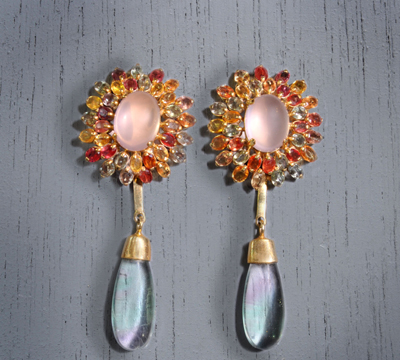 Glancing. Handcrafted earrings with sardonyx, yellow topaz, aquamarine, fluorite on silver plated in 24k gold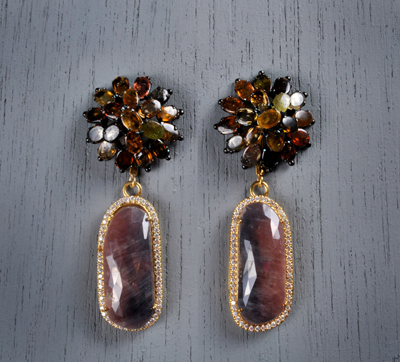 Penumbral. Handcrafted earrings with yellow topaz, smoky topaz, unpolished ruby, white topaz on silver plated in 24k gold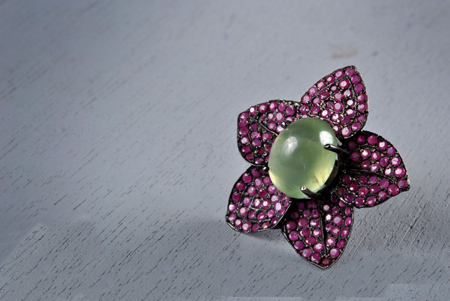 Luminous. Handcrafted ring with peridot and amethyst on silver plated in 24k gold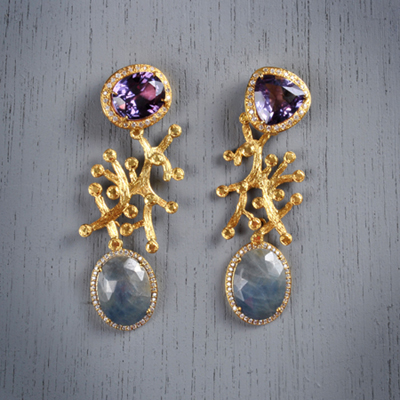 Illuminating. Handcrafted earrings with amethyst, unpolished sapphire and white sapphire on silver plated in 24k gold
ADVERTISEMENT - CONTINUE READING BELOW
Tim Tam Ong is at Unit 122, LRI Design Plaza, 210 Nicanor Garcia Street (formerly Reposo Street), Bel-Air II, Makati City. For more information, e-mail ongtimtam@yahoo.com.ph or contact 0917-814-1898.
Load More Stories