10 Apps That Will Turn Your Life Into a Video Game
If you've ever wanted to live in an app, this is for you.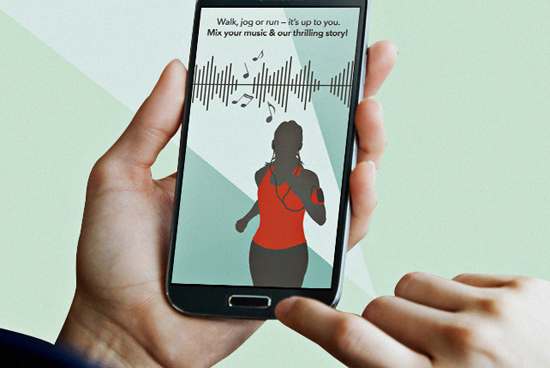 (SPOT.ph) There's nothing quite like that sense of accomplishment every time you complete a level or finish a game. Somehow, it's easier to devote hours to playing a video game instead of...well, doing things that you should be doing. We found 10 apps that will solve your dilemma and make mundane tasks like finishing chores, hitting the gym, or even drinking water fun to do.
ADVERTISEMENT - CONTINUE READING BELOW
CONTINUE READING BELOW
Recommended Videos
Also read:
10 Apps You Need to Try With Your Friends
10 Apps to Up Your Instagram Game
10 Fun Apps to Train Your Brain
10 Fun Offline Apps to Play on Your Roadtrip
10 Perfect Apps for Creative Minds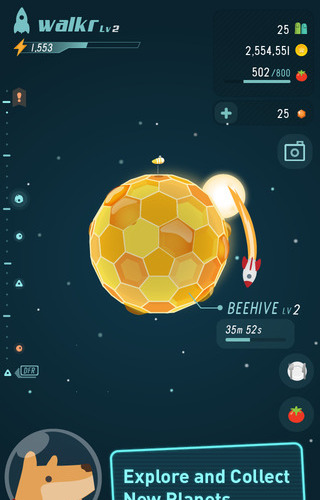 Walkr
Available for: iOS
Price: Free
If the idea of walking instead of driving somewhere sounds like a hassle to you, this app may just change your mind. Run Walkr in the background (don't worry, it doesn't drain your device's battery!) and it'll convert the number of steps you've taken as "walking energy" to fuel a fictional ship that will explore a virtual galaxy. It also lets you complete missions, discover new planets, and even visit your friends' galaxies.
ADVERTISEMENT - CONTINUE READING BELOW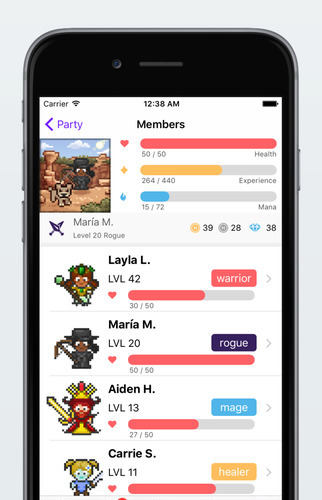 HabitRPG
Price: Free
HabitRPG (also known as Habitica on iOS) is a great productivity app that makes to-do lists fun. It keeps you organized and motivated by turning everyday goals into tasks that you must complete in order to unlock features like armor, pets, skills, and special quests. "Bad habits" a.k.a. not completing a task will deplete your character's health, and you can even battle with friends to keep each other in line.
ADVERTISEMENT - CONTINUE READING BELOW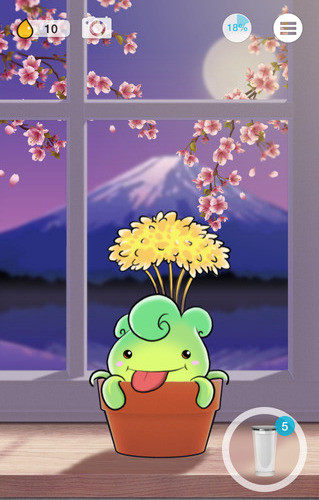 Plant Nanny
Price: Free
If your New Year's resolution is to drink more water, this app is here to help. Plant Nanny has users take care of an adorable plant that must be watered every now and then to thrive. Every reminder to water the plant serves as a fun little reminder for you, too! The app lets you unlock new plant species, and you can even keep track of your drinking history or share your progress with your friends.
ADVERTISEMENT - CONTINUE READING BELOW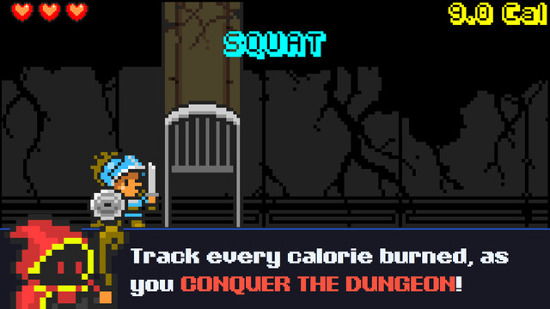 Dungeon Runner: Fitness Quest
Available for: iOS
Price: Free
Need extra motivation to get fit? Dungeon Runner marries the fun of video games with working out at home, so you can finally get off the couch. The app has a unique motion-tracking feature that lets you complete tasks and slay virtual enemies by doing real punches, squats, and more workouts. The app also tracks every calorie you've burnt during your gameplay.
ADVERTISEMENT - CONTINUE READING BELOW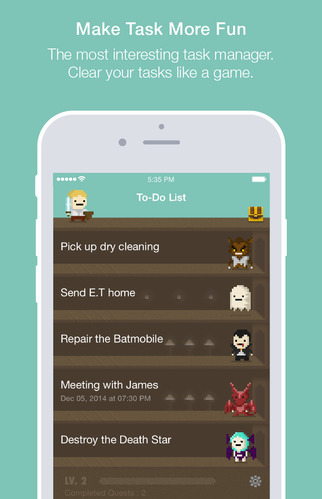 Quest: Level Up Your Life
Available for: iOS
Price: U.S. $1.99
Quest makes task-managing apps more fun by letting users complete their goals like a game. Whether it's a shopping list or a daily to-do list, each task you complete unlocks special items and more characters. The cute 8-bit graphics are an added bonus, too!
ADVERTISEMENT - CONTINUE READING BELOW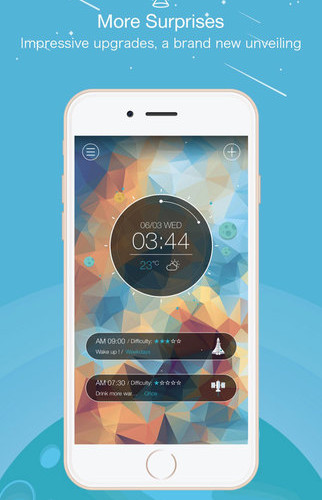 Rocket Alarm
Price: Free
If you have trouble getting up in the morning, this app will turn you into a morning person...whether you like it or not. The only way to shut the alarm off is to finish certain tasks, whether it's shaking your phone, solving math problems, or taking a selfie. You'll be out of your comfy bed in no time.
ADVERTISEMENT - CONTINUE READING BELOW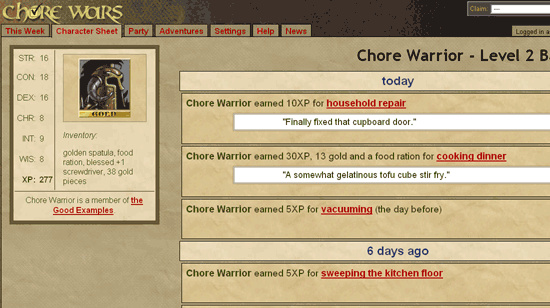 Chore Wars
Available for: Desktop
Price: Free
Doing chores will never be a bore at your household with this fun desktop app. Create new "adventures" (a.k.a. cleaning the bathroom, washing the dishes) that lets you earn experience points to level up your character. The points are tracked as weekly score sheets and character sheets, so you can take note of who's doing the most work at home. You can use it for homework or to-do lists at work, too!
ADVERTISEMENT - CONTINUE READING BELOW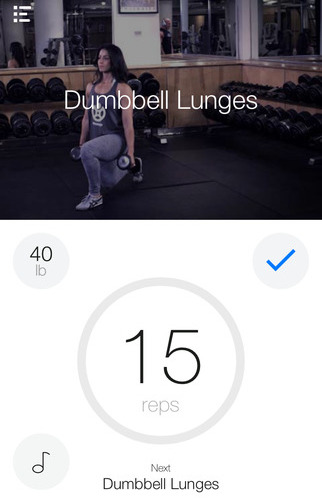 Fitocracy
Price: Free
Think of Fitocracy as Facebook for your fitness goals. Whatever you're aiming to do this year—be it lose weight or get those abs you've always wanted—this app lets you embark on an epic adventure and go on quests to challenge yourself. It provides you with free fitness routines that you can mix and customize, and you can even join a community of fitness teams that will give you that added push.
ADVERTISEMENT - CONTINUE READING BELOW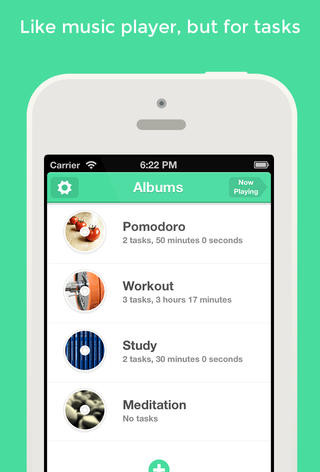 Task Player
Available for: iOS
Price: U.S. $1.99
If you're the type to listen to music while you get work done, this app is right up your alley. Group your to-do list as an album by naming tasks and specifying a certain amount of time you'll need to finish them. When you want to time your goals for the day, just "play" the album and the app will alert you when it's time to move on to the next task.
ADVERTISEMENT - CONTINUE READING BELOW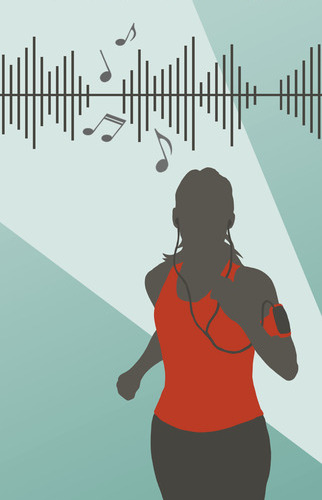 Zombies, Run!
Price: Free
If your 2016 goal is to get fit, this app will have you slipping on your running shoes every chance you get. This immersive game will turn every run on the treadmill into a zombie adventure--in which you're the hero. Run to pulse-racing storybook drama or music from your own playlist, and collect "supplies" along the way to progress in the story.
ADVERTISEMENT - CONTINUE READING BELOW
Also read:
10 Apps You Need to Try With Your Friends
10 Apps to Up Your Instagram Game
10 Fun Apps to Train Your Brain
10 Fun Offline Apps to Play on Your Roadtrip
10 Perfect Apps for Creative Minds
Load More Stories