Spin City: A Guide to Indoor Cycling Studios in Manila
The latest in fitness promises to give an epic wheel time.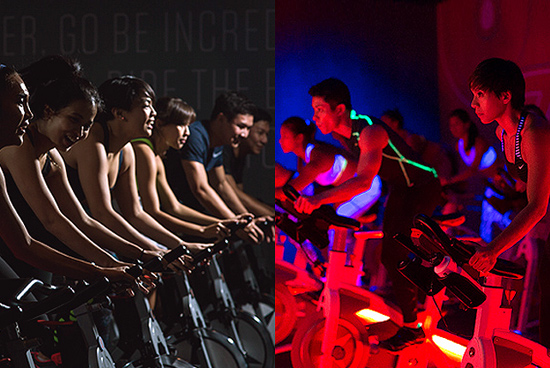 (SPOT.ph) When studios solely dedicated to indoor cycling started cropping up late 2015, a workout revolution ignited. What was once your run-of-the-mill gym class evolved into an exhilarating exercise standalone. The newest spin on indoor cycling? It's progressed from a generic sweat session, where you'd expect to be sitting on your bike's saddle while coolly pedaling to a random Billboard hit, to a complete sensorial and heart-pumping experience. Think black lights, workout-efficient bikes, friendly rivalry, and a constant deluge of eargasmic tracks that won't make you feel like you just burned 400 calories in 45 minutes. Are you ready to go for a ride?
Also read:
10 New Fitness Classes to Try in 2016
10 Gym Bag Essentials for the Fitness Fan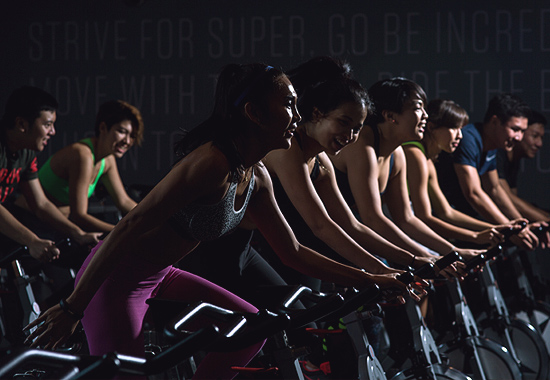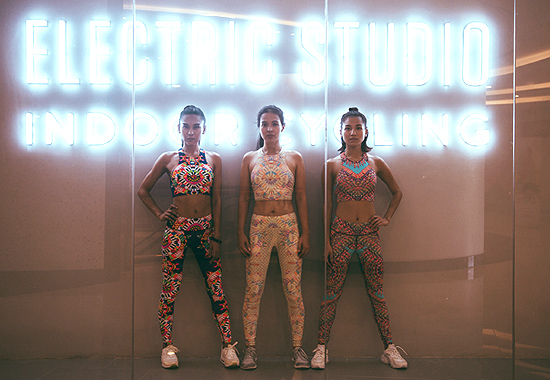 ADVERTISEMENT - CONTINUE READING BELOW
Electric Studio
Address: 2/F 8 Forbes Town Road, Bonifacio Global City
Contact: 833-6052, 0917-843-8424
Website: www.electricstudio.ph
FB and IG: facebook.com/teamelectricph, @teamelectricph
Rates: P1,500/five rides (for first-timers), P1,000/ride, P4,750/five rides, P8,500/10 rides
The go-around: As the first indoor cycling studio of its kind in the country, Electric Studio pioneered a streamlined 45-minute class that works out the entire body. "You can expect a warm-up, interval training, weights, and a cool down in every Electric ride," says Electric Studio instructor Kristina Sy. The legs and glutes are put to work with every pedal stroke, especially when you're off your seat; and the entire upper body, including the core, is exercised with pumped-up choreography throughout the ride. Expect to do a lot of crunches, push-ups, and twists on your bike, plus weight training in the middle of each class.
CONTINUE READING BELOW
Recommended Videos
Music is in their DNA: You know how working out with great music helps take your mind off the effort you're exerting? That's what Electric Studio banks on. "Our music allows riders to climb, sprint, jog, crunch, and press to new heights in a candlelit setting," says Kristina. "You will never hear the same playlist twice."
This effective music-as-inspiration approach is seen across all Electric classes, from the fundamentals Jumpstart ride to the 45-minute Pure Electric ride, all the way up to the more challenging 60-minute Power Hour and the 90-minute Electric Endurance. "We believe working out should be fun," adds Kristina, which is why Themed Rides (where you cycle to the music of one artist or a particular genre) and late-night Live DJ Rides are thrown in occasionally to the mix.
ADVERTISEMENT - CONTINUE READING BELOW
Add-ons: Electric Studio puts a premium on convenience. Ride bookings and purchases can be done online, and upon arrival, the studio provides everything you'll need for a class for free—cycling shoes, towels, water, and bananas.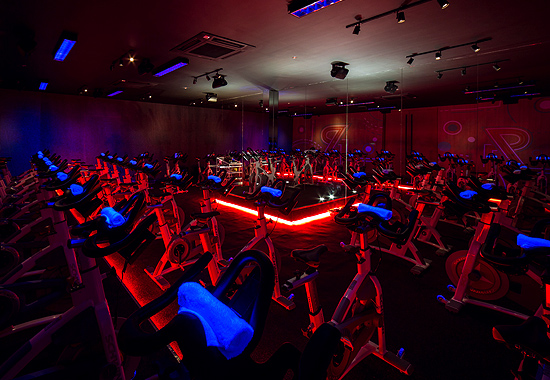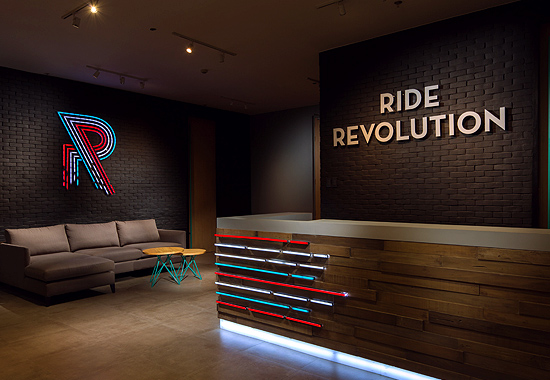 Ride Revolution
Address: 3/F Steps Dance Studio, 8465 Kalayaan Avenue, Poblacion, Makati City
ADVERTISEMENT - CONTINUE READING BELOW
Contact: 0977-807-7545
Website: www.riderevolution.ph
FB and IG: facebook.com/riderevolutionph, @riderevolution
Rates: P1,100/three classes (for first-timers), P1,100/class, P5,000/five classes, P9,500/10 classes
The go-around: A 50-minute class at Manila's newest boutique indoor cycling studio starts with a warm-up, then majority of the session is devoted to calorie-torching sprints, upper body-toning choreography, and isolated moves to carve the core. A bit with weights comes in the middle of the ride, followed by an introspective sequence done amidst black light for a more meditative experience. The most challenging sprints and choreography are done at the end, right before the cool down.
Always to the beat and never at zero: Both resistance and music play a key role in Ride Revolution's classes. "The music is your guide in a class," says Kylee Lagman, a Ride Revolution instructor. "It determines how hard you'll work and how much fun you'll have. It also helps you catch the beat [for pedaling]." Right at the start of a class, the instructor asks you to turn your bike's resistance knob to the right in order to make your ride heavier. Heavier pedal strokes make for a more effortful and efficient workout, hence the mantra, "At Ride Revolution, we never ride at zero," Kylee adds. These principles are implemented by the instructors in all classes, whether it's Ride Rev—an intense cardio ride with fast sprints and lots of choreography—or Rev Lite, which is similar to a Ride Rev class, only with more recovery time.
Add-ons: Apart from free use of cycling shoes and towels, Ride Revolution also sends you an e-mail of your performance after every class (based on calories burned, distance covered, power exerted, and average revolutions per minute or RPM). You can keep track of your progress through your online account.
ADVERTISEMENT - CONTINUE READING BELOW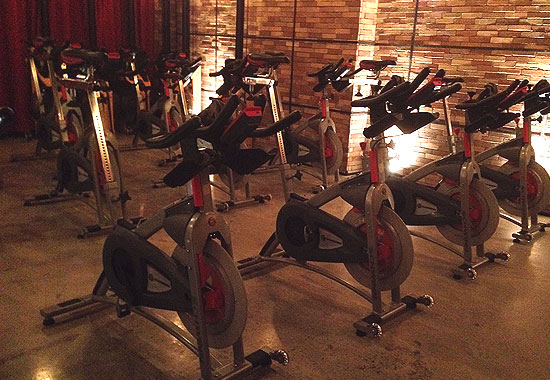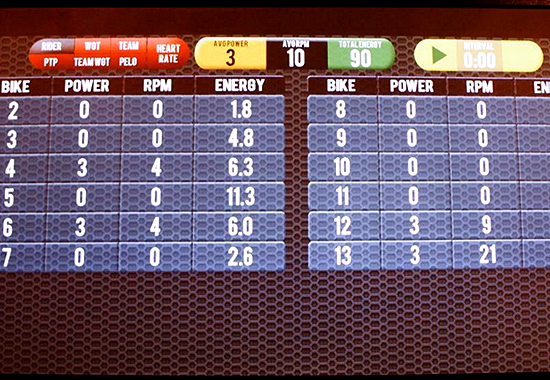 Saddle Row
Address: 2/F Serendra, Bonifacio Global City
Contact: 966-3610, 0977-802-5433
Website: www.saddlerowph.com
FB and IG: facebook.com/saddlerowphilippines, @saddlerowph
Rates: P1,500/three classes (for first-timers), P750/class, P3,500/five classes, P6,500/10 classes
The go-around: Saddle Row, the city's only indoor cycling and rowing studio, takes a smart and scientific approach to cycling. Their bikes come with personal monitors, where you can track your power, resistance, and RPM in each 45-minute session. Three diverse classes are offered—Exchange, Resistance, and Underground—and all instructors put an emphasis on maximizing your workout by adding resistance. "We always ask for a minimum [resistance] of two, because if you're at one and you're spinning really fast, it's not so awesome for your knees and legs," says Mia Cabalfin, an Underground class instructor at Saddle Row. "That's momentum working over muscle, and we want muscle over momentum."
ADVERTISEMENT - CONTINUE READING BELOW
Three cycling experiences in one studio: Of the three classes, Underground has the most choreography and movements on the bike. This is your pick if you're new to cycling and are after a fun-yet-challenging ride. A Resistance class gives the most full-body workout, because resistance bands are also used, putting your upper body and core to work more than usual. To tone the legs, Resistance classes encourage heavier rides.
An Exchange class focuses on highly specific power, resistance, and RPM. A leader board fronts the class, where your bike monitor's numbers are put on display, and an instructor announces targets you have to achieve throughout the 45 minutes. "The leader board serves as a tool for students to gain a general benchmark and have a target to aspire to. It also inspires healthy competition, which helps them push harder," says Mark Hernandez, an Exchange class instructor at Saddle Row.
Add-ons: Saddle Row's class packages give you the freedom to curate your own lineup of sessions, so you can attend just your favorite cycling class, a mix of the three, plus try out their rowing classes, too.
Photos courtesy of Electric Studio, Ride Revolution, and Saddle Row
Also read:
10 New Fitness Classes to Try in 2016
10 Gym Bag Essentials for the Fitness Fan
Share this story with your friends!
---
Help us make Spot.ph better!
Take the short survey
Load More Stories