10 Great Places to Get Art Supplies in Manila
Otherwise known as the places where artists get their art supplies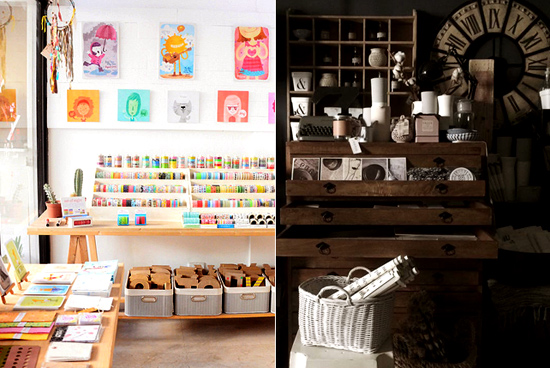 (SPOT.ph) Did you know that unlike everyone else, most artists don't get art supplies from bookstores? Sure, these mall-based shops are convenient, but when you're hoarding paint, large canvases, and premium tools, they can only offer limited (or more expensive) options. Thankfully, there are other stores in Manila that cater to artists (frustrated or not) of all abilities and budgets. Here are 10 places to get hard-to-find, bang-for-your-buck, and high-quality art materials.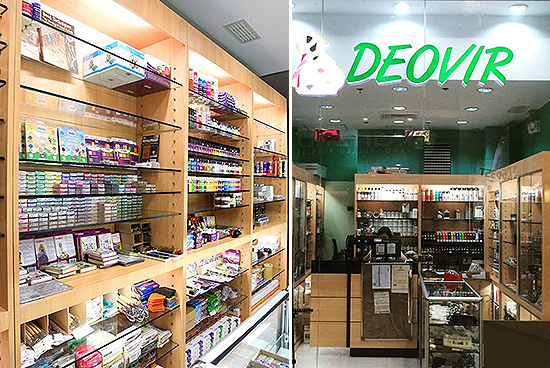 Deovir Art Supplies 
Virginia Ocampo opened Deovir's flagship store in 1978 in Recto, where she started selling pens and paper. She loved painting so she combined business with passion. Now, Deovir is a family-owned enterprise that sells diverse art supplies ranging from painting materials to crafts and sculpting supplies. It carries rare products like liquid masking film and acrylic emulsions, as well as brands like Old Holland, Gamblin, Grumbacher, and Sculpey.
Deovir Art Supplies has branches at Stall 27, Cartimar Building Shopping Center, Severino Street, C.M. Recto, Manila (733-9455); 778 Quezon Boulevard corner C.M. Recto, Quiapo, Manila (734-0106 or 734-0108); SM City Manila (522-3671); SM City North EDSA (351-4026); and SM Megamall (570-9499). For more information, visit Deovir Art Supplies' website.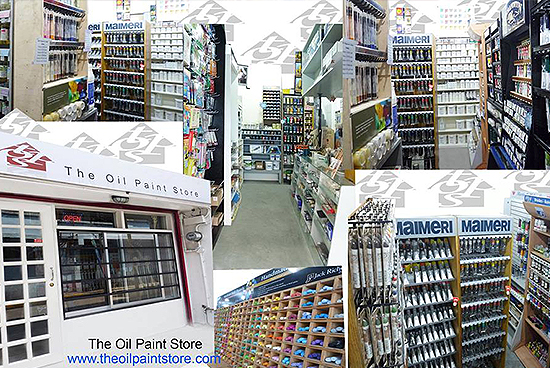 The Oil Paint Store
The Oil Paint Store opened its doors in 2009. Its goal was to offer a diverse product range for art lovers and fine artists, which was helped by the fact that the owners were artists themselves. You can have the art supplies delivered to your doorstep via their online store. Some of our favorites picks include Jack Richeson Shiva Stand Oil, Liquitex Palette Knives, and TOPS Canvases.
ADVERTISEMENT - CONTINUE READING BELOW
The Oil Paint Store is at 2115 Manuel Hizon Street, Sta. Cruz, Manila (740-6275 or 788-5932). For more information, visit The Oil Paint Store's website.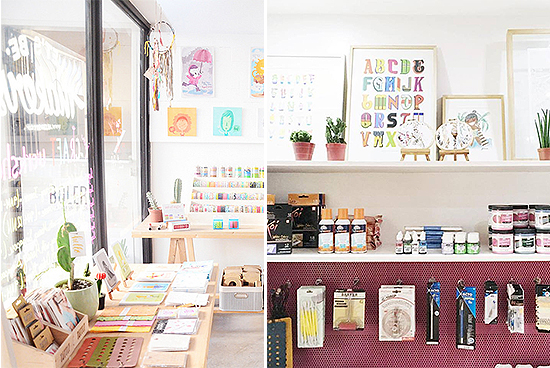 Hey Kessy
Hey Kessy is run by Mansy Abesamis, an all-around artist and crafter. She started selling pretty washi tapes and other colorful products online. Now, Hey Kessy has expanded its selection with arts and crafts materials, as well as crafting workshops. It carries products like Mod Podge Glue, DAS Air Dry Modeling Clay, and Pebeo Ceramic Paint.
Hey Kessy is at 71-B Esteban Abada Street, Loyola Heights, Quezon City (contact@heykessy.com or 0928-838-0038). For more information, visit Hey Kessy's website.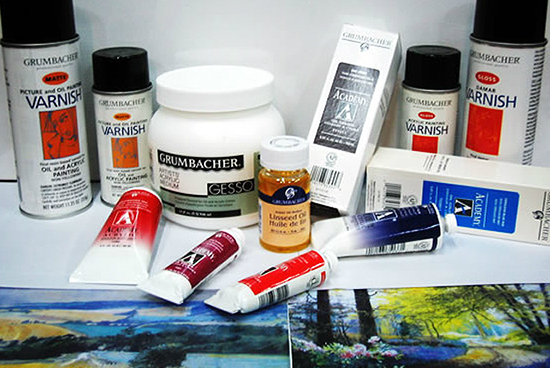 M. Enriquez Art Supplies Incorporated
M. Enriquez Art Supplies has been around for eight decades. They carry brands like Arrow, Badger Airbrush, Berkeley, Magi Wap, and more. They also distribute stocks to leading bookstores and dealers nationwide, so you can expect to get cheaper items at their main branch.
M. Enriquez Art Supplies Incorporated is at 1985 C.M. Recto Avenue, Loyola Street, Sampaloc, Manila (708-9328 or 664-3105). For more information, visit M. Enriquez Art Supplies Incorporated's website.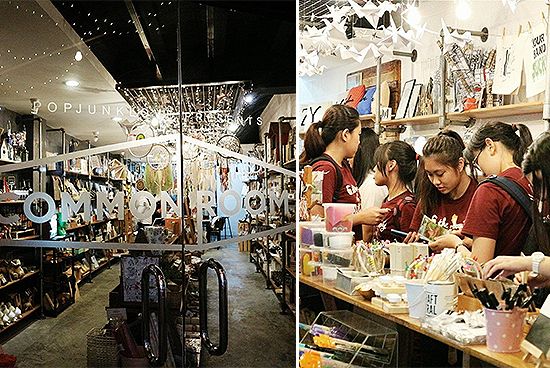 Common Room
Known for unique products and local handcrafted brands, Common Room is a haven for D.I.Y. art enthusiasts. They offer calligraphy items and pads from homegrown brands like The Craft Central, Sunday Paper, Calligrapads, and Swirls and Strokes which are great for doing watercolor art. Looking for Kuretake for your coloring book? They sell Zig Kuretake products via Zig Philippines. You can also draw inspiration from their interiors just by visiting their store!
ADVERTISEMENT - CONTINUE READING BELOW
Common Room is at 325 Dela Rosa Street, Katipunan Avenue, Quezon City (commonroomph@gmail.com). For more information, visit Common Room's Facebook page.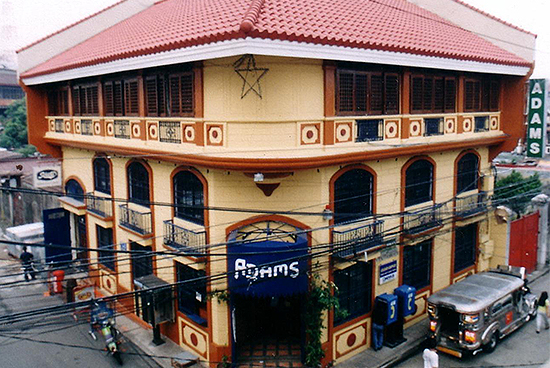 Adams Technical Supply
Established in 1988, Adams offers Staedtler, Rotring, Casio, Pilot, and Faber-Castell as well as other school supplies to students studying inside Intramuros. The store is actually a three-storey building which includes a canteen and a computer rental shop. 
Adams Technical Supply is at 708 Victoria Cor. Escuela Street, Intramuros, Manila (527-5165 or adams_tech@yahoo.com). For more information, visit Adams Technical Supply's website.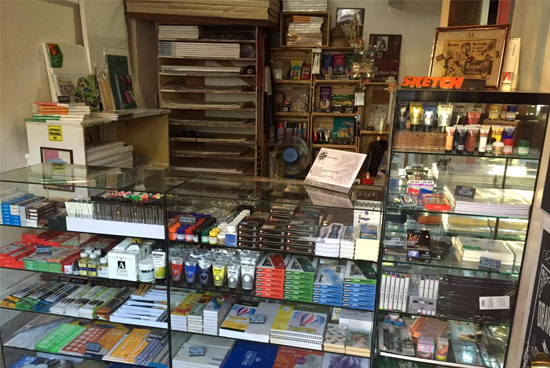 SketchBox.ph
Maginhawa isn't all about food—you can also restock your art supplies from a shop called SketchBox.ph. This is fairly convenient for people who live in the North. You can't really buy rare items here, but their inventory is pretty impressive. They mostly carry consumables like acrylics, oils, watercolor, animation paper, and other staples. They have Copic markers, too!
Sketchbox.ph is at 120 Maginhawa Street, Diliman, Teachers Village, Quezon City (0917-501-2956). For more information, visit Sketchbox.ph's Facebook page.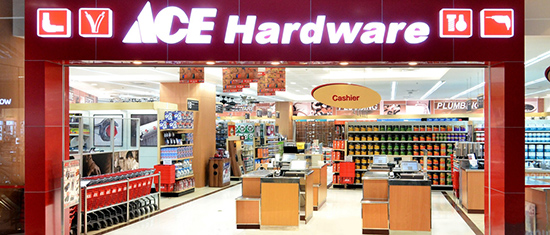 Ace Hardware
Surprised to see this on the list? Hardware stores like Ace Hardware have heavy duty paint removers like Bronco paint strippers and Lacquer thinners, as well as wood prep materials (for canvases and wood works) like solignum and polyurethane. These items are essential, especially for fine artists.
Click here for a list of Ace Hardware branches. For more information, visit Ace Hardware's website.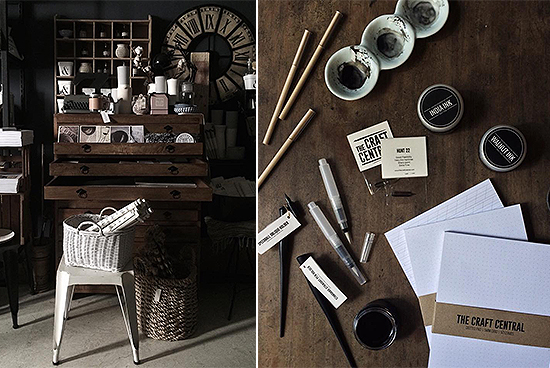 Craftsmith
Craftsmith is a concept store born of the owners' love for simple and down to earth approach to design. Their store is really, really pretty—perfectly curated with their selection of artisan and utility objects, furniture, and art supplies. They have their own blackboard sheets and they also carry pearl pigments, walnut and india ink, pen cleaners, and nib holders from The Craft Central.
ADVERTISEMENT - CONTINUE READING BELOW
Craftsmith is at Crown Tower, 107 H.V. Dela Costa, Makati City (869-8022). For more information, visit Craftsmith's Facebook page. 
Update: Craftsmith has closed as of August 2016 but their products are still available online.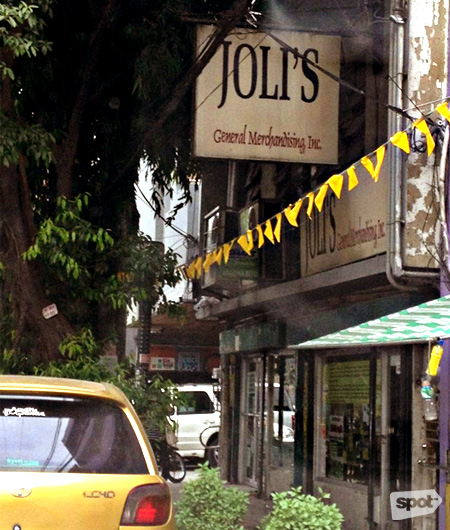 Joli's General Merchandising Inc.
Ask every art and architecture student in Manila for their go-to shop, and they'll probably point you to Joli's. The two branches of Joli's General Merchandising Inc. are located beside UST (España Boulevard and P. Noval Street), but students from other universities also go here for student-priced art supplies, from Staedler tech pens to Grumbacher sable brushes. Trust us when we say that the people behind this family-owned business know what they're doing. You can give them a list and they'll get back to you in no time with the stuff you need. If you're looking for a non-standard canvas that's, say, half the size of a classroom blackboard, they can even make it for you.
Joli's General Merchandising Inc. has branches at 1567 España Boulevard (731-3628) and P. Noval Street, Sampaloc, Manila (736-6361).
Photos from the establishments' websites and Facebook pages
Load More Stories