10 Skincare Products for Your Boyfriend
Because you know he'd just use dish soap on his face if you didn't nudge him in the right direction.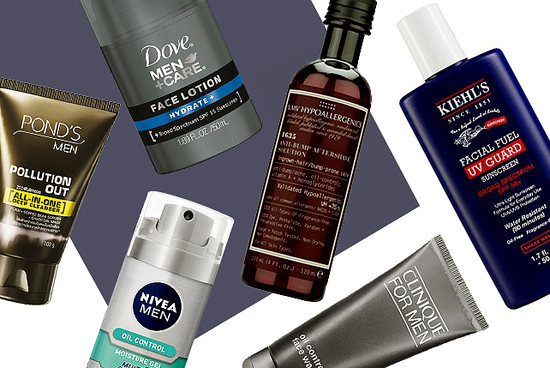 (SPOT.ph) You've probably lectured your boyfriend about how important sunscreen is and maybe you're still trying to convince him that he should also moisturize. Let him know you're not just playing. You actually care about his skin's health! We round up 10 skincare products for the guy in your life.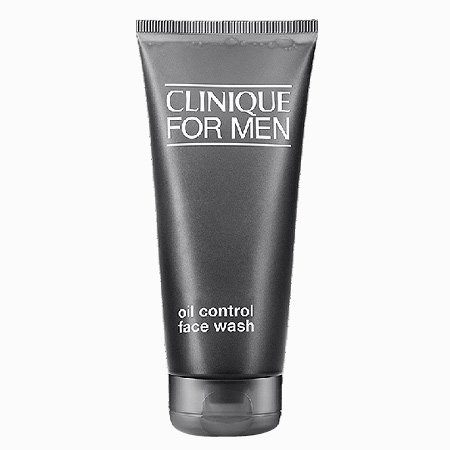 Oil Control Face Wash for Men (P1,250) from Clinique
Clinique has a two-tiered system where you can select products specially formulated for men with dry to normal and oily skin. Men generally have oilier skin than women and their skin is about 20% to 30% thicker, too, so if your boyfriend's skin falls under the oily category, he needs an oil-controlling face wash. This one from Clinique promises to give your man a squeaky clean feeling without drying the skin out too much. It's also unscented so he doesn't have to worry about becoming too fragrant.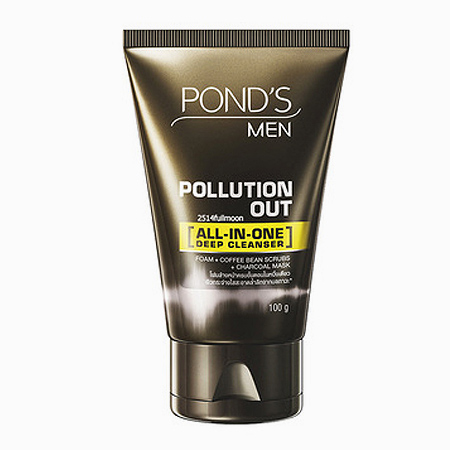 ADVERTISEMENT - CONTINUE READING BELOW
Pollution Out All-In-One Deep Cleanser (P195) from Pond's Men
Just because you don't see the dirt and grime on your skin doesn't mean it's not there. Every day, the skin is exposed to pollution so it's important to use a cleanser that will wash it all away or else it can damage the skin in the long run. If your man is always outdoors, he needs a solution that penetrates the skin to really lift all the micro-pollution particles from deep inside—like this all-in-one deep formula from Pond's Men. It's infused with Charcoal Mask and Coffee Bean Scrubs which pulls out the dirt from underneath the skin, giving it a brighter appearance. It promises to fade dark spots and smoothen rough skin, too!
Available at leading drugstores and supermarkets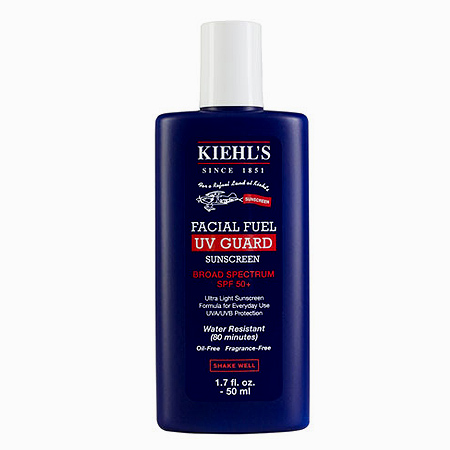 Facial Fuel UV Guard SPF 50 for Men (P2,155) from Kiehl's
If there's one thing on this list that your man should commit to on a daily basis, it's sunscreen. Day in and day out, he's exposed to harmful UV rays that damage the skin, causing it to age quicker. Whether or not he's staying indoors, those rays will hit his skin no matter what (and we know you probably don't want anything to hit on him ever...LOL). Kiehl's Facial Fuel UV Guard has SPF 50, providing broad spectrum of UVA/UVB protection and is infused with caffeine and vitamins C and E which energize and invigorate dull skin. It's ultra-lightweight, fragrance-free, oil-free, and has a non-sticky formulation, to keep skin feeling comfortable.
CONTINUE READING BELOW
Recommended Videos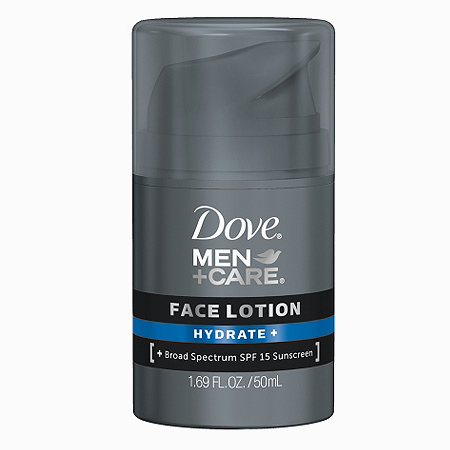 Face Lotion (P199) from Dove Men + Care
Believe it or not, men need moisturizer more than women—because their skin deals with razors much more often! Every time they shave, they not only remove hair, but they rake off its natural oils. After slapping on aftershave lotion (ouch), remind him to help his skin replenish its moisture. This moisturizer from Dove Men + Care has SPF 15 which also helps combat UV rays. It's designed to lock in moisture without leaving the skin feeling greasy and it's formulated for sensitive skin.
Available at leading drugstores and supermarkets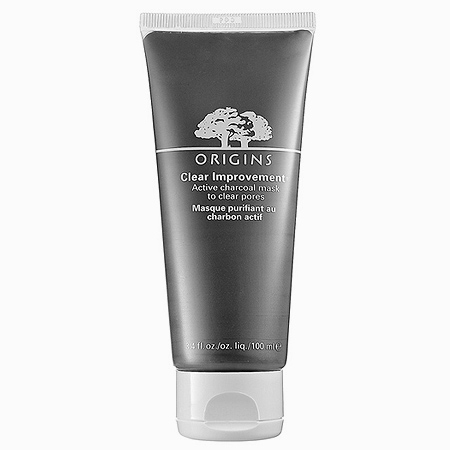 ADVERTISEMENT - CONTINUE READING BELOW
Clear Improvement Active Charcoal Mask (P1,500) from Origins
Don't feel like dealing with traffic this Friday? Go on a face mask date with your boyfriend! Dirt and debris can easily get caught under the skin, especially if you're always exposed to the outdoors and pollution. This causes the pores to get clogged, which often leads to blackheads and pimples. Aside from recommending a cleanser, go the extra mile for skincare and have him put on a face mask once in a while. This mask contains activated charcoal which draws out deep-dwelling pore cloggers, leaving the skin feeling fresh and allowing it to breathe a sigh of relief.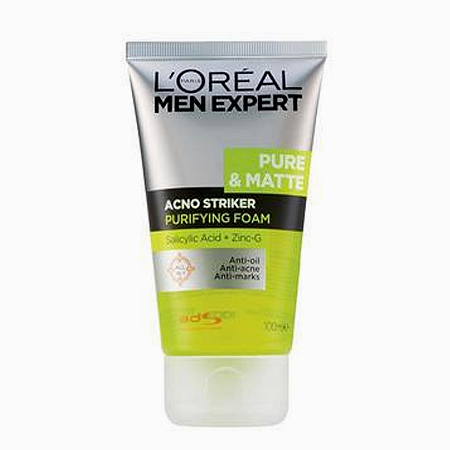 Expert Pure & Matte Acno Striker Purifying Foam (P195) from L'Oreal Men
If your man suffers from acne, he needs a cleanser that has anti-oil and anti-acne properties like this purifying foam from L'Oreal Men. Apart from being anti-oil and anti-acne, it also has an anti-spots, anti-marks, and non-drying formula. Infused with Zinc-G, a powerful sebo-regulator, it helps clear the skin and prevent sebum production. It also has salicylic acid which plays a big role in reducing spots and prevents them from coming back. It promises to leave skin clear, supple, even-toned, and matte.
ADVERTISEMENT - CONTINUE READING BELOW
Available at leading drugstores and supermarkets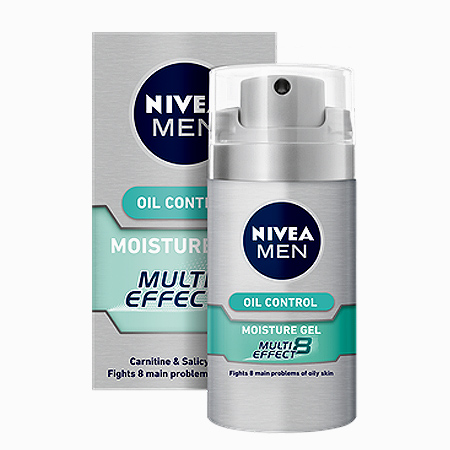 Oil-Control Moisture Gel (P204) from Nivea Men
Having oily skin is common for men so they need products that control oil without stripping it of its natural moisture. Nivea Men's Oil-Control Moisture Gel is specially designed for men's skin because of its oil-free formulation with carnitine, salicylic acid technology, and mineral magnesium. These ingredients help provide long-lasting shine control, minimize breakouts, and restore the skin's oil-moisture balance, leaving it looking fresh and shine-free.
Available at leading drugstores and supermarkets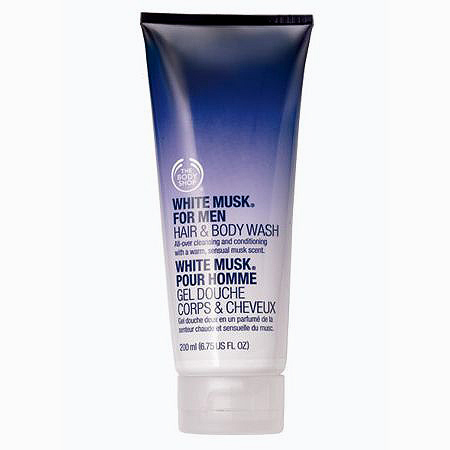 ADVERTISEMENT - CONTINUE READING BELOW
White Musk For Men Hair & Body Wash (P850) from The Body Shop
If your man is always on the go, then this two-in-one all-over cleansing and conditioning wash is what he needs to fit his lifestyle. It's a body wash that can also be used on his hair! It's specially formulated for men's skin and it contains honey which acts as a skin and hair moisturizer. It also has panthenol which smoothens, softens, and conditions the skin.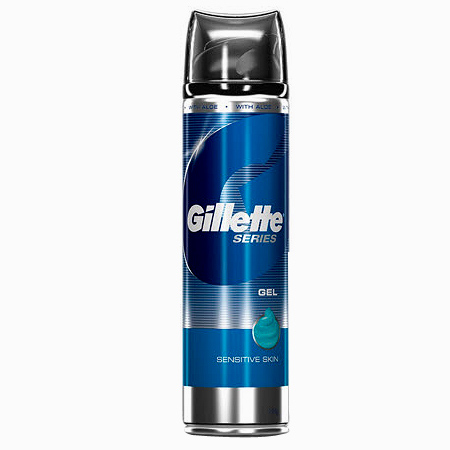 Shave Cream Series Gel Sensitive Skin (P338/200ml) from Gillette
Regular razor use means they're more prone to nicks, cuts, and redness—which is why shaving creams and gels are important. This one from Gillette contains three lubricants which help the razor glide on the skin without cutting it. It's also infused with aloe which soothes the skin before and after shaving. It's got hydrating properties, too, helping his skin replenish its moisture.
ADVERTISEMENT - CONTINUE READING BELOW
Available at leading drugstores and supermarkets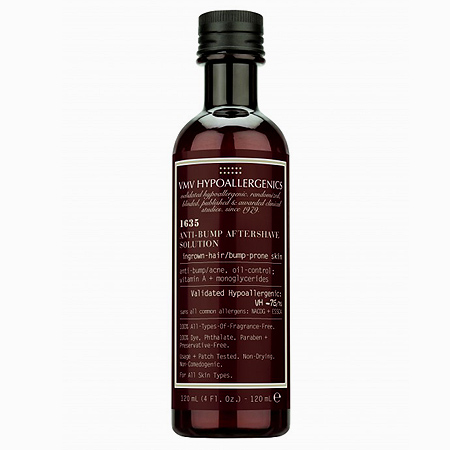 1635 Aftershave Solution (P875) from VMV Hypoallergenics
Ingrown hair and red, bumpy skin are common skin problems for men after shaving, which is why applying an aftershave solution is important if they want their skin to look fresh and clean. VMV Hypoallergenics has one specially designed for those prone to getting ingrown hair. It contains skin soothers which help treat acne and blemishes without drying or irritating the skin. It's formulated with vitamin A which has anti-aging properties, and witch hazel, an anti-inflammatory agent which combats acne, helps regulate sebum, and also tightens pores. The vitamin C, green tea, yerba mate, and rice phytic acid in the solution helps repair the skin after every shave.
Share this story with your friends!
---
Help us make Spot.ph better!
Take the short survey
Load More Stories