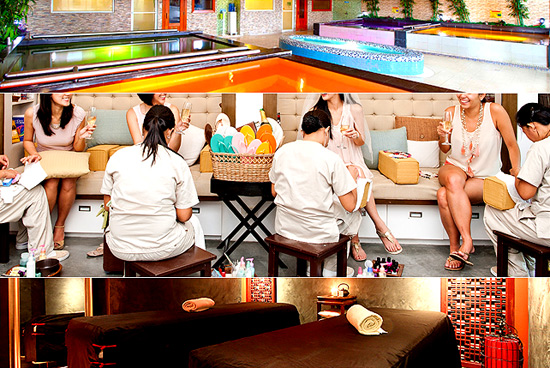 (SPOT.ph) We get it: You work hard, and there's nothing like indulging in a massage once in a while to give yourself a well-deserved recharge. If you want something a little more luxurious than a home massage, but aren't after anything extravagant that will cause your muscles to tense right up when you're served the bill—we've got you covered.
Also read: 10 Must-Try Spa Treatments in Manila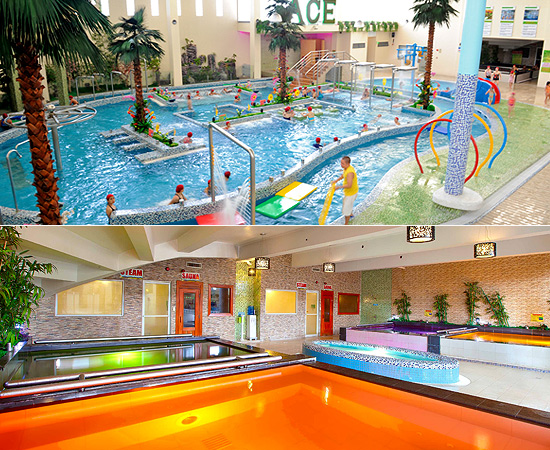 ADVERTISEMENT - CONTINUE READING BELOW
Hydrotherapy Massage at Ace Water Spa
Address: United corner Brixton Street, Kapitolyo, Pasig City; 399 Del Monte Avenue, SFDM, Quezon City
Contact: 628-1888 (Pasig); 367-8040 to 41 (QC)
Website: www.acewaterspa.com.ph
Price: P550 for four hours
This unique spa utilizes hydrotherapy, a type of massage that banks on the power of water shooting from jets to relax and soothe muscles. Inside their Quezon City branch, you'll find an Olympic-sized spa pool divided into water massage stations that use jets to apply soft, moderate, or hard pressure. Get soft pressure from bubble baths and shower beds; moderate pressure from special chairs where your back and legs are massaged; and hard pressure from stations that target your shoulders, chest, and feet. In your four hours at Ace Water Spa, don't forget to soak in a hot herbal pool to help get rid of body toxins, then end your experience in the steam room. Swim caps and basic toiletries are provided, but you must bring your own fitted swimwear and towel.
ADVERTISEMENT - CONTINUE READING BELOW
Recommended Videos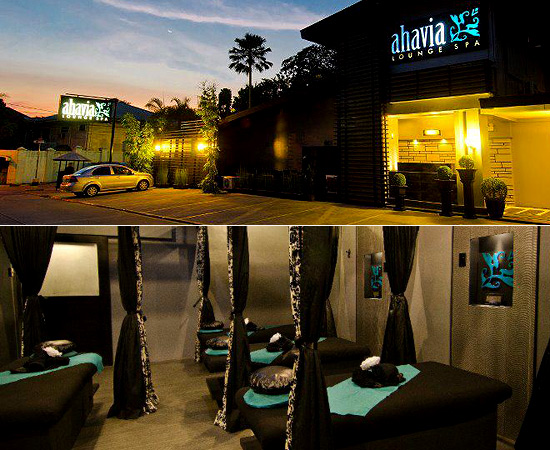 Anti-Stress Thermal Massage at Ahavia Lounge Spa
Address: 579 Mariano Marcos corner Allenby Street, Barangay Maytunas, San Juan City; 36 Scout Torillo Street, Triple A Health Plaza, Timog, Quezon City
Contact: 655-9267 (San Juan); 387-8037 (QC)
Website: www.ahaviaspa.com
Price: P499 for 60 minutes
Entering Ahavia feels like stepping inside a friend's cozy, welcoming home. Here, the Anti-Stress Thermal Massage comes highly recommended—a full-body treatment that zones in on the neck, shoulders, and back, where stress-related tension and pain tend to settle in. During the massage, a therapist employs a rubbing-and-kneading motion to loosen up joints and muscles, and partners it with long, relaxing strokes all over the body. Because the last thing you want when you're in need of calm is a jolt of coldness, a warm, mint-infused oil accompanies the treatment to soothe muscles further and to stimulate blood circulation. By the time our 60 minutes are up, the massage—staying faithful to its name—has made all the knots in our back disappear.
ADVERTISEMENT - CONTINUE READING BELOW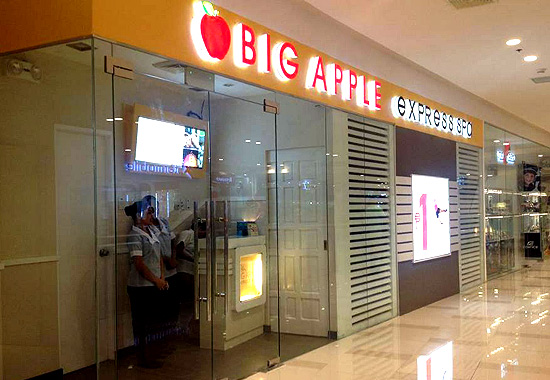 Balinese Full-Body Massage at Big Apple Express Spa
Address: Forbes Town Center, Rizal Drive, Bonifacio Global City (visit their website for more locations)
Contact: 0929-442-8265 (Forbes Town Center)
Website: www.bigappleexpressspa.com
Price: P499 for 60 minutes
Don't be surprised if you start snoozing 15 minutes into this rubdown. Designed to be extremely relaxing, Big Apple's Balinese Massage is their take on the popular Indonesian massage style that uses deep pressure and long strokes to relieve strained tissue and muscle. While you're indulged from head to toe, the length of your spine and your shoulders get a lot of attention during the 60 minutes (perfect if you spend most of your day sitting at a desk!), and the treatment ends with a gentle scalp massage. Because Balinese massages also maximize the power of essential oils to ease the body and mind, lavender oil—known for its calming and pain-relieving benefits—is used during the treatment.
ADVERTISEMENT - CONTINUE READING BELOW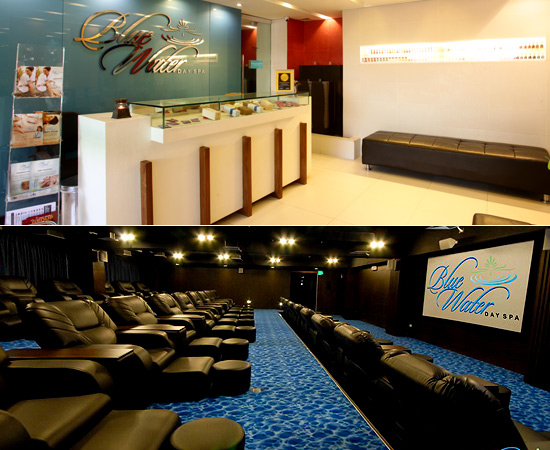 Therapeutic Colonic Massage at BlueWater Day Spa
Address: G/F Tropical Palms Condominium, 103 Dela Rosa Street corner Perea Street, Legazpi Village, Makati City (other branches at Ortigas-Greenhills, Capitol Hills, Eastwood, and Tomas Morato)
Contact: 817-3126 (Makati)
Price: P850 for 60 minutes
After hearing that a growing number of their clients were struggling with indigestion, BlueWater Day Spa decided to develop the Therapeutic Colonic Massage, a treatment that reduces bloating and water retention, and helps promote faster digestion. The massage immediately starts in the abdomen area, where the therapist makes use of gentle pulsing movements and soft strokes to help relieve digestive issues. Only soft to moderate pressure is applied on the tummy, so the treatment never makes you feel uncomfortable or queasy. Unlike other rubdowns, the therapist spends a good 10 minutes massaging your stomach before moving on to the rest of the body. Not only will you be significantly more relaxed after the hour's up—you'll feel lighter, too.
ADVERTISEMENT - CONTINUE READING BELOW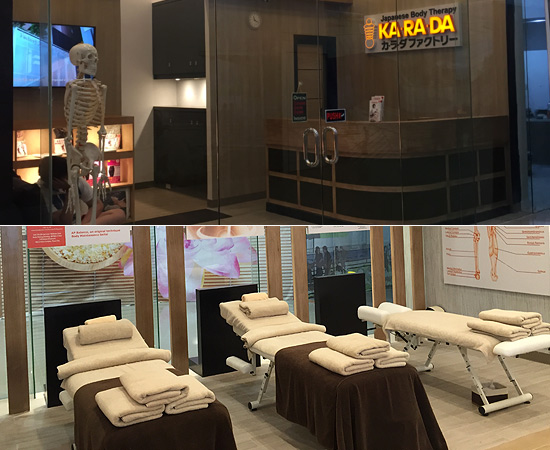 Therapeutic AP Balance at KARADA
Address: 2/F Serendra, 11th Avenue, Bonifacio Global City (visit their Facebook page for more locations)
Contact: 823-6716 (Serendra)
FB: www.facebook.com/karada.philippines
Price: P945 for 45 minutes
At Karada—"body" in Japanese—alignment is everything. The point of the AP Balance is to align your atlas or the topmost vertebra of the spine with your pelvis or the base of the upper body, because of the idea that an unaligned atlas and pelvis causes recurring body pain. To do this, Karada therapists use an original technique that's inspired by chiropractic, osteopathy, and Thai massage. A 45-minute session starts with a dry, spine-centered massage to align your backbone. Then, you're asked to lie on a drop bed, where pressure is applied on the back to further achieve alignment (the pressure causes the bed to drop, thus the name). To loosen stiff muscles, the treatment ends with a deep-tissue massage that's the epitome of "masakit, pero masarap." If you experience constant body pain, this treatment offers relief from the get-go and, at the very least, gives you a deeper awareness of your posture.
ADVERTISEMENT - CONTINUE READING BELOW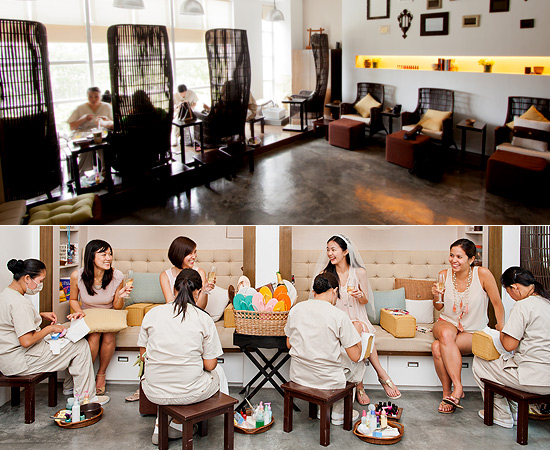 Foot Reflexology at Manos Nail Lounge
Address: Unit 2-I Crescent Park Residences, 30th Street corner 2nd Avenue, Bonifacio Global City
Contact: 478-4057 and 0917-315-6627
Website: www.manosnaillounge.com
Price: P550 for 60 minutes
While most foot reflexology treatments pay attention only to your feet, ankles, and calves, Manos takes theirs a notch higher (literally) by including your thighs in the massage. A Xiamen style of reflexology is used, which means your therapist will use hard pressure. If you're unwinding after a hike or a night out in heels, the vigorous pulsing on the ball and heel of your foot feels like heaven, but if you don't like your massages intense, you can ask your therapist to adjust. Manos proudly uses 100% natural and Philippine-made products in their treatments, so Human Nature's massage oil is what will glaze your feet and legs during the 60 minutes.
ADVERTISEMENT - CONTINUE READING BELOW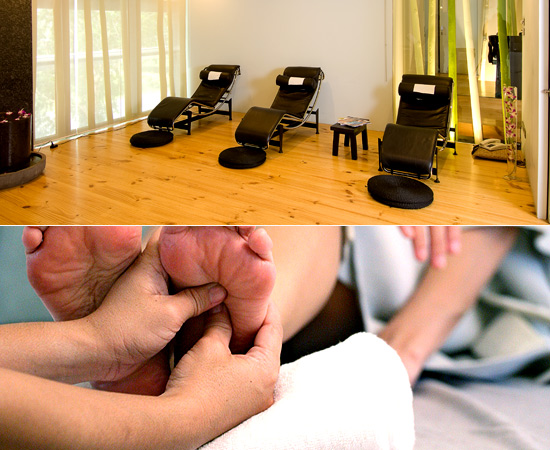 Reflexology at Neo Day Spa
Address: G/F Net One Center Building, 26th Street corner 3rd Avenue, Bonifacio Global City
Contact: 815-8233 and 815-6948
Website: www.neospa.net
Price: P900 for 60 minutes
A reflexology session at luxurious Neo Day Spa practically indulges the entire body, with your feet, legs, hands, arms, and back getting treated to a rubdown. Neo Day Spa prefers the Ingham method of reflexology, so your therapist wields a "thumb-walking technique"—in a nutshell, she uses her thumbs in applying pressure—to expertly massage reflex zones in your hands and feet. These reflex zones are said to be linked to different glands and organs, so putting the right amount of pressure on them can lead to relief in other parts of the body, too. Neo's well-trained therapists make this reflexology treatment extra special, with their remarkable ability to carefully and consistently apply your desired pressure throughout the 60 minutes, with the intensity never once decreasing.
ADVERTISEMENT - CONTINUE READING BELOW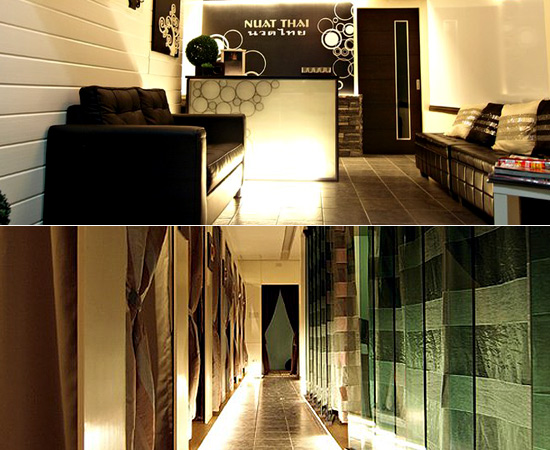 Thai Body Massage at Nuat Thai
Address: 56 to 58 Madison Street, Mandaluyong City (visit their website for more locations)
Contact: 584-8139 and 0942-808-6828
Website: www.nuatthaiph.com
Price: P250 for 60 minutes
With at least 20 branches scattered all over the busiest corners of the Metro—central business districts included—Nuat Thai has made the Thai massage a quick, affordable luxury for everyone working nine to five. This may be a no-frills treatment, but the deep relaxation you'll end up with is comparable to what you might get from a more extravagant spa. Staying true to the Thai style of massage, oils are foregone and the therapist makes use of her hands and feet to knead knots from your body, and to gently twist you into various stretching positions. The session seems a bit like doing gentle yoga, making you feel energized just as much as you're relaxed.
ADVERTISEMENT - CONTINUE READING BELOW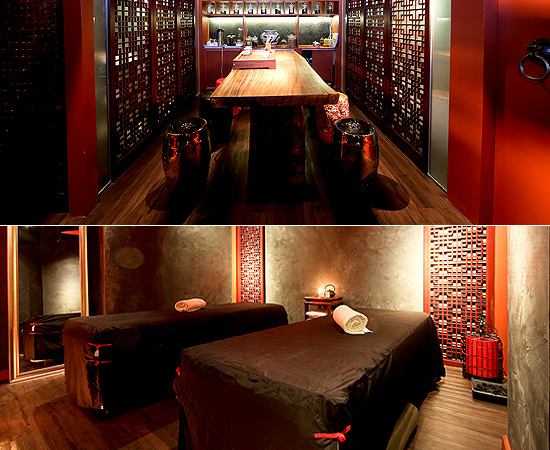 Prenatal Massage at Qiwellness
Address: 4/F The Picasso, 119 L.P. Leviste Street, Salcedo Village, Makati City
Contact: 556-1818 and 0916-793-6666
Website: www.qiwellness.ph
Price: P880 for 60 minutes
Expecting? You don't have to go over your budget to feel pampered with this prenatal massage, which is done with the mom-to-be lying on her sides and with comfy pillows supporting different parts of her body. In spite of the unorthodox position you're in, Qiwellness' prenatal massage feels just like a full-body rubdown—your back, in particular, gets a lot action. But Qiwellness takes precautions, too: The massage is only offered to women in their second and third trimesters; grape seed oil is used instead of essential oils, because the latter has a chance of ending up in your bloodstream; and your hands and feet are avoided throughout. It's believed that nerve endings in those areas may be linked to the ovaries or uterus, and massaging them could trigger contractions. If your pregnancy is causing you pain, cramps, or swelling, this treatment provides massive relief.
ADVERTISEMENT - CONTINUE READING BELOW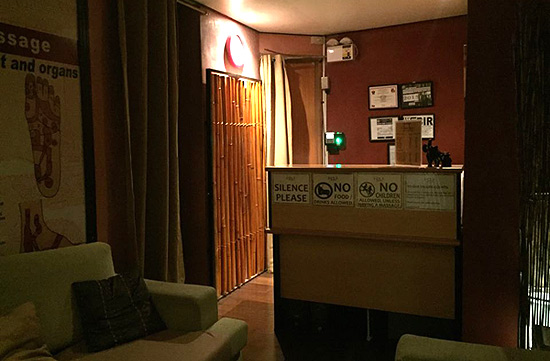 Foot and Back Massage at Ton Ton Thai Massage
Address: 2/F Unit A Sapphire Residences, 31st Street corner 2nd Avenue, Crescent Park West, Bonifacio Global City (visit their website for more locations)
Contact: 519-7424 and 0932-623-6014
Website: www.tontonthaimassage.wix.com/tttm
Price: P400 for 60 minutes
With 12 years of practicing the Thai massage under their belt, Ton Ton has gone beyond just doling out dry massages. They let you design your own massage by allowing you to choose how much time should be spent in a specific area. We went for a 30-minute foot massage and a 30-minute back massage, and although the former felt surprisingly lackluster, the latter more than made up for it. You can opt for just the half-an-hour back massage for P250, and get something similar to a full-body treatment, because your head, neck, and shoulders are taken into consideration, too. Keep this top of mind when you need to de-stress, but don't have the luxury of time—say, a quick lunch break on a particularly stressful day.
ADVERTISEMENT - CONTINUE READING BELOW
Also read: 10 Must-Try Spa Treatments in Manila
Photos from the official websites and Facebook pages of Ace Water Spa, Ahavia Lounge Spa, Big Apple Express Spa, BlueWater Day Spa, KARADA, Manos Nail Lounge, Neo Day Spa, Nuat Thai, Qiwellness, and Ton Ton Thai Massage
Share this story with your friends!
---
Help us make Spot.ph better!
Take the short survey
Load More Stories