10 Homegrown Bag Brands to Keep on Your Radar
Tote along these winners!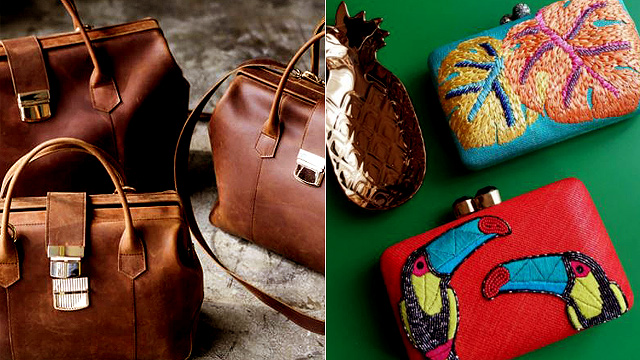 (SPOT.ph) Bags are like your best friend. You tote them around with you every day and you simply wouldn't know what to do without them! This is why we tend to be willing to pay more for a bag than for clothes by virtue of cost per wear. As if you need another reason to shop for a bag, here's a roundup of local brands that you would totes (we tried) love!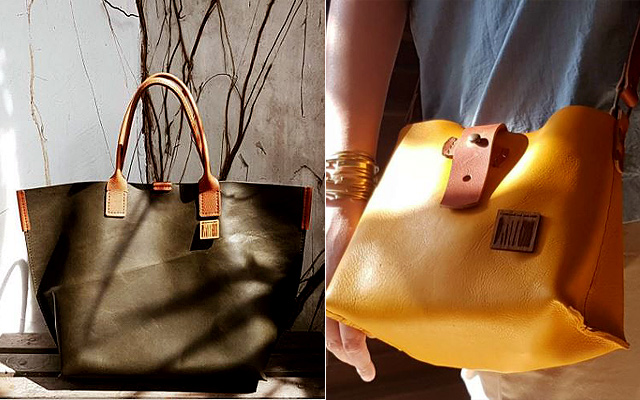 ADVERTISEMENT - CONTINUE READING BELOW
Bags by Rubbertree
Those who love genuine leather understand and even appreciate the wrinkles, distinct earthy scent, and general imperfections that come with the territory. Trina and Ruben Flores of Rubbertree Design Studio celebrate the beauty of leather with their "purposeful" pieces that are lovingly hand-cut and hand-stitched by their team of four. Though they don't customize, each bag is unique with its numbered wood tag. Take your pick from the Suede Small Bucket (P3,500) in refreshing light sage, the Flat Pack (P6,500) with its cool asymmetrical flap, the Mini Bucket Sling (P3,500) in vegetable-tanned natural and dark brown, and a lot more.
Shop their products online. For more information, e-mail bagsbyrubbertree@gmail.com.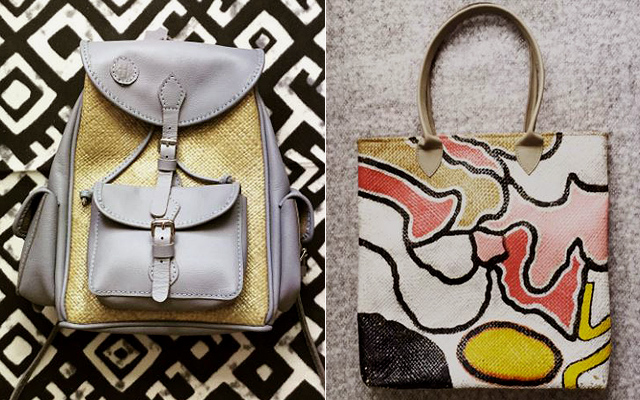 Abre Linea
Abre means "open" in Waray, and "to open access to help" is what the three friends behind Abre Linea want to achieve with their social enterprise that was conceived post-Typhoon Haiyan. Anna Veloso Tuazon, Claude Rodrigo Canete, and Joy Yu are friends from high school who pooled their expertise together to come up with livelihood projects or "design and production interventions" for the local communities in Leyte. Abre Linea's hand-woven bags don't just highlight the native ticog grass and buri but it also puts the spotlight on the craftsmanship of the locals.
ADVERTISEMENT - CONTINUE READING BELOW
Shop their products online. For inquiries, e-mail hello@abrelinea.com or abrelinea@gmail.com.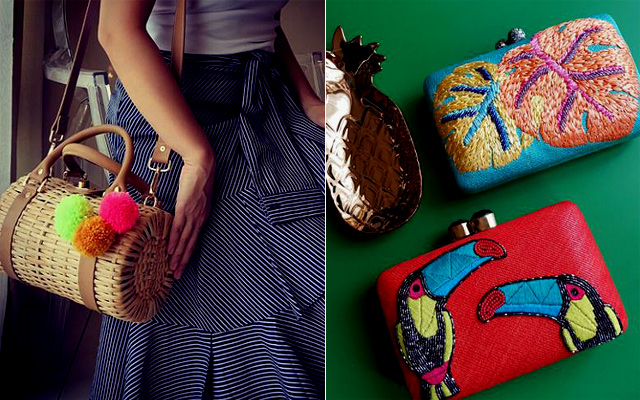 Cathy's Bags
Nothing spells tropical quite like lovely totes made of familiar abaca and rattan. Cathy's Bags offers a selection with updates on the rustic materials by way of playful shapes like the round Talitha Convertible Tote (P3,800) and the barrel Sarika Rattan Crossbody Bag (P4,200), cheeky prints such as the Pippa Zebra Embroidered Crossbody (P3,200), and candy colors such as the dainty Brielle Rattan Crossbody (P2,800) that comes with a pink tassel. They also have eye-candy clutches made of T'nalak and bamboo. Items get sold fast though, so follow them on Instagram for updates on new arrivals and restocks—and grab whatever catches your fancy before you miss your chance. They ship worldwide.
Shop their products online. For inquiries, e-mail cathyhandbags@gmail.com.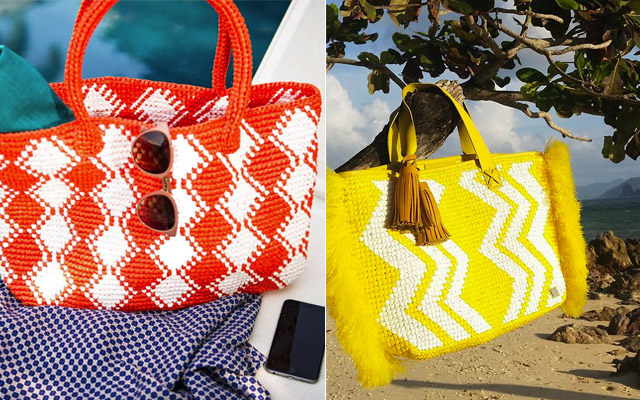 ADVERTISEMENT - CONTINUE READING BELOW
Tali Handmade
Bound by their eye for great style and desire to empower women at the grassroots level, Marielle de Leon-Lazaro and Liza Morales Crespo have woven together a bag label with a big heart. Each one of their designs, from the peppy Janice Yellow kiss-clock bag to the Sari bag oozing with tribal chic appeal, highlights the craftsmanship of women inmates of a city jail in the Philippines whom they taught weaving techniques using colorful straw. Marielle has solid background in designing and manufacturing clothes and accessories, while Liza has an eponymous design agency that promotes sustainable architecture. Their bags, especially those with leather details, have that luxe tropical resort feel that are refreshing to tote along urban settings.
Shop their products online.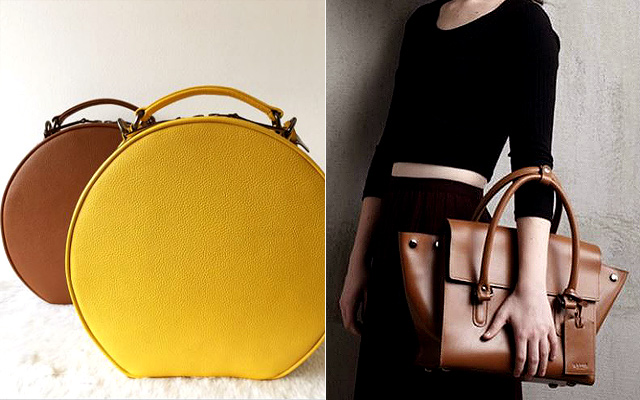 Katre
Chic is just about the perfect word to describe Katre's leather goods that boast high-quality craftsmanship and genuine leather sans the hefty price tag (and wait list) of the ubiquitous "It" bags. Snag their classic styles such as the no-nonsense Hanover in full size or petite, the round Baby Boite (get the yellow one for extra dose of fun!), and the Mayfair satchel in pumpkin or cerulean. Katre has also expanded their offerings to include unisex and men's designs under the Lee et Chaise Essentiels, which covers sleek crossbody bags, backpacks, and briefcases. Aside from the well-photographed product shots, item descriptions are complete with care instructions and even stylist's notes.
ADVERTISEMENT - CONTINUE READING BELOW
Shop their products online. For inquiries, e-mail help@shopkatre.com.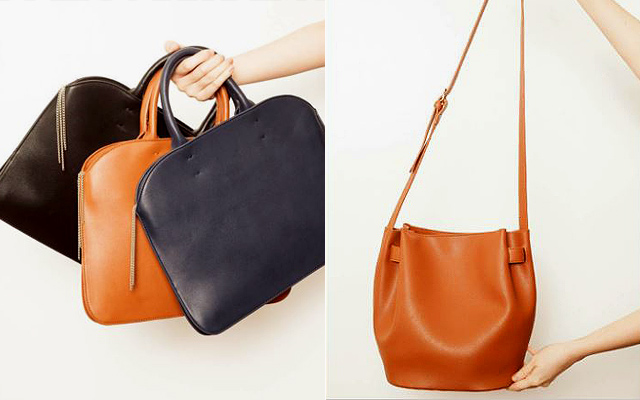 ALT Manila
If you like the look of leather but would rather have the synthetic kind for one reason or another, ALT Manila's straightforward line of vegan leather bags is perfect for you. They've got Siena (P1,800), a goes-with-anything everyday shoulder bag, which comes in a variety of colors from jet black to periwinkle. For a more office-appropriate option, there's the understated Verona handbag with removable shoulder straps (P1,600) available in black, tan, and midnight blue. And for casual days, count on the compact Lille (P900) in sweet pastels.
Shop their products online. For inquiries, contact 0927-988-8369.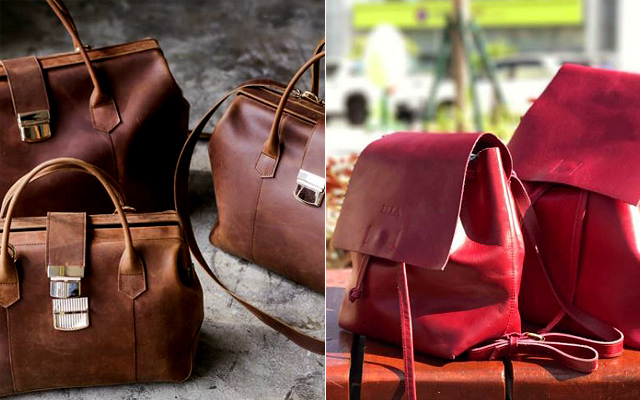 ADVERTISEMENT - CONTINUE READING BELOW
Ni Qua
One of the more popular local leather brands, Ni Qua is quite active in pop-ups around the Metro. Check out their vintage-y Cartelle shoulder bags, timeless Manico handbags, and the roomy Telaio weekender bags—all of which come in small, medium, and large sizes. Most of their styles can be customized, too, with an option of about 20 different colors. Click on the "Bespoke" tab on their website to find out more about the collection.
The husband and wife tandem of Migs and Bunnie De Guzman takes pride in working with artisans from Marikina and in crafting bags that are 95% made of local raw materials. Oh, and if you buy any item from their Scarte collection—which makes use of leather scraps—part of the proceeds will be donated to Real Life Foundation.
Shop their products online.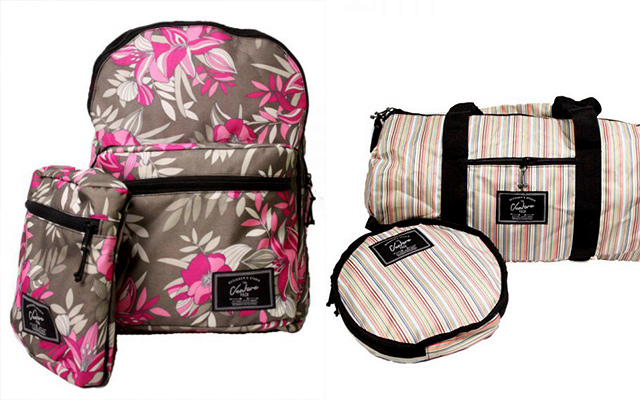 The Venture Pack 
Where will your wanderlust take you next? Whether it's a day hike to Mt. Daraitan, an overnight beach trip to La Union, or a weekend getaway in Singapore, The Venture Pack has a versatile bag fit for your adventure. Pack light with the water-resistant Three-Way Foldable Bucket Bag (P1,650) that comes in an array of fun prints. Grab the Happy Soul Duffle Bag (P1,500) from gym to outing. Take the Military Camouflage Premium Sneaker Backpack (P4,000) from classroom to camping. They also have pouches and organizers for stashing your travel essentials in style.
ADVERTISEMENT - CONTINUE READING BELOW
Shop their products online.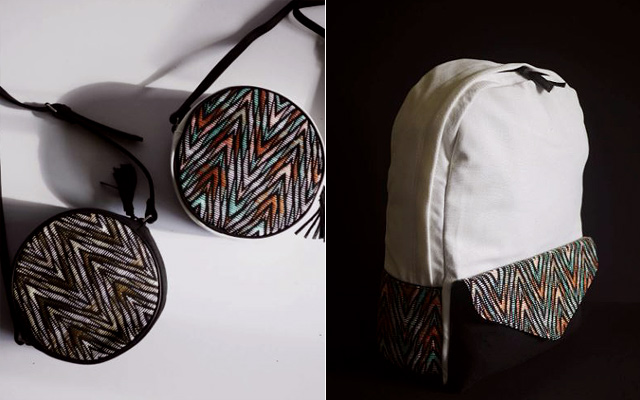 The Lost Nomad
Looking for minimalist options to match your black/white OOTD and easygoing style? Keep things chill with The Lost Nomad's basics with a twist. The Bermuda Pack (P2,850) is effortlessly cool with its printed banig accents. There's the Bermuda Sling (P1,600) if you want more of the printed woven fabric. The Reversible Tote (P3,000) with one side made of canvas and the other water-resistant nylon, and the Roll Top Backpack/Sling (P2,850) are practical choices for modern day nomads.
Shop their products online.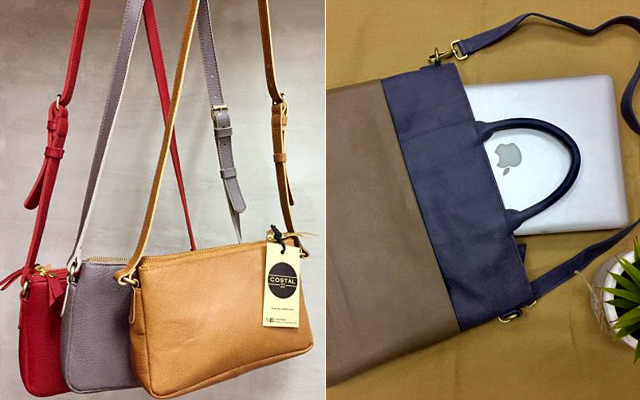 ADVERTISEMENT - CONTINUE READING BELOW
Costal
We all go through extremely busy periods that leave us with no minute to spare for changing bags for days and even weeks on end. What we need is a go-to bag that would let us get through the day (and the days after) and work well with our outfit. Costal's Brooklyn shoulder bag in Nude or Latte makes a reliable catch-all, while the Nina Sling is just the right size to hold only your must-brings to accomplish an errand or two.  Meanwhile, the "Morgan Vertical Tote" is roomy and sturdy enough to hold your laptop without being obvious about it.
Shop their products online. For inquiries, contact 0995-066-8220.
Load More Stories