10 Cute Beach Mats for Your Next Getaway
Soak up the sun!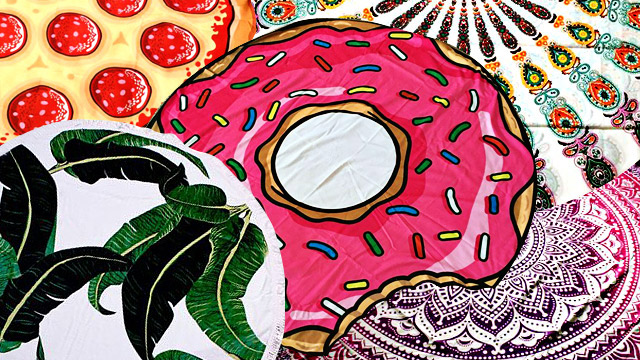 (SPOT.ph) No one likes getting sand in places where it doesn't belong. Keep the pesky grit away from your cute bikinis and cover-ups with beach mats! This beach accessory is as essential as sunscreen and hats as it protects you from sand mites and other creatures you don't want to interact with. Plus, it makes for really cute Instagram pictures, too! We round up 10 beach mats that will keep you cool while soaking up the sun.
ADVERTISEMENT - CONTINUE READING BELOW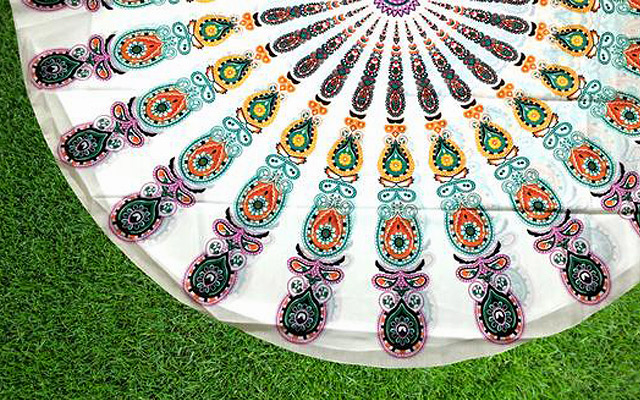 Hippie Roundies Beach Mat (P650) from Ct Apparel Ph
Make your trip to the beach a colorful one with this Aztec-printed beach mat. Made with chiffon, it's light to carry and won't stay wet for long.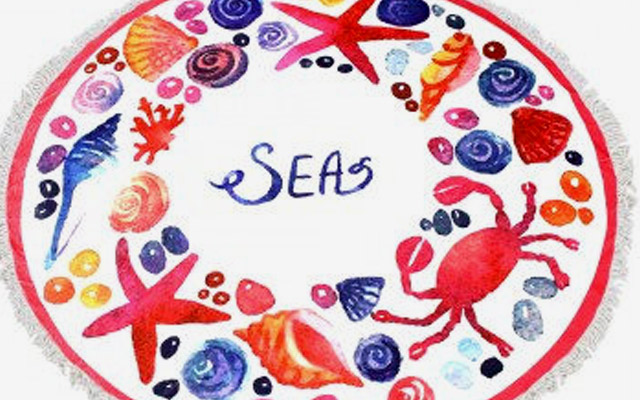 ADVERTISEMENT - CONTINUE READING BELOW
Starfish Crabs Tropical Seas Design Beach Towel (P1,329) from Etsy
Channel your inner mermaid while lying down on this under the sea-inspired beach mat.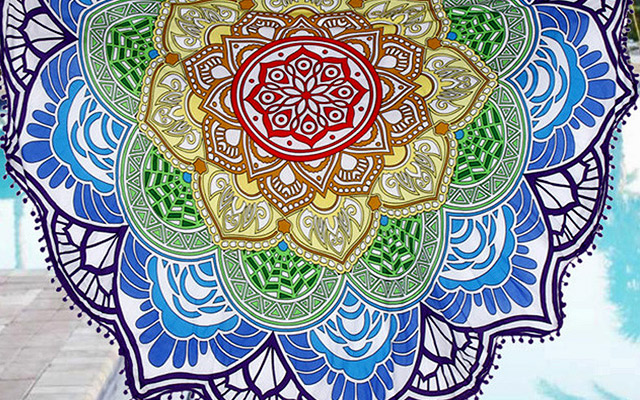 Magic Mandala Lotus Colorful Beach Blanket (P890) from Estilo Ph
The mandala is viewed as a mystical chart of the universe. With a full spectrum of vibrant colors and a plush feel, this towel will have you daydreaming by the sand about the secrets of the universe. 
ADVERTISEMENT - CONTINUE READING BELOW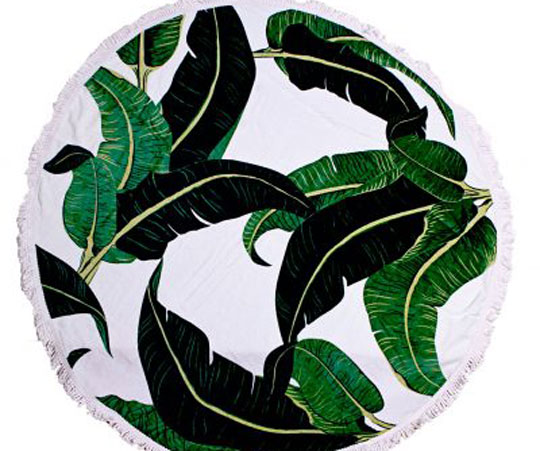 Hidden Valley Roundie (P1,680) from Quiver
Channel that island vibe with this leaf-printed roundie. It's the perfect size for sharing with a friend, but we wouldn't blame you if you just want to keep it all to yourself.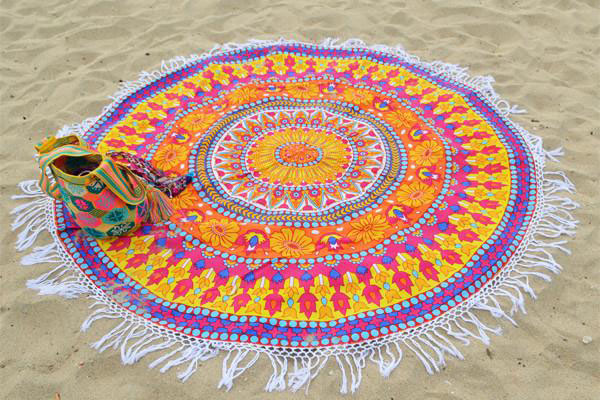 ADVERTISEMENT - CONTINUE READING BELOW
Bohemian Dreamer Roundie (P2,350) from Purple Beetle
Channel your inner boho princess with this colorful tassled roundie! The hand-dyed cotton also makes for a great place to lie by the beach and get a tan.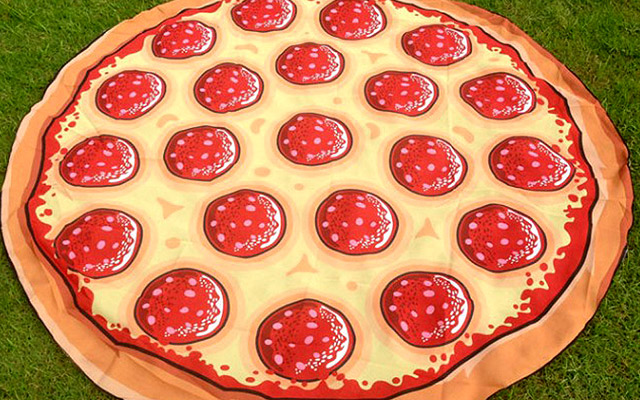 Pizza Round Blanket (P1,100) from The Sexy Beach
Add this mouthwatering pizza beach mat to your list of must-haves for your next seaside adventure. You'll never get lost in a crowd!
ADVERTISEMENT - CONTINUE READING BELOW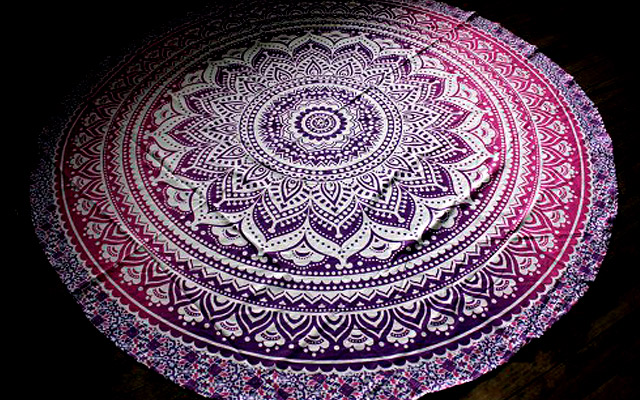 Pink Ombre (P800) from Pink Penguin
This handcrafted ombre mat is hypnotizing. Part of its charm is the slight print imperfections like streaks of running dye and tiny paint spots.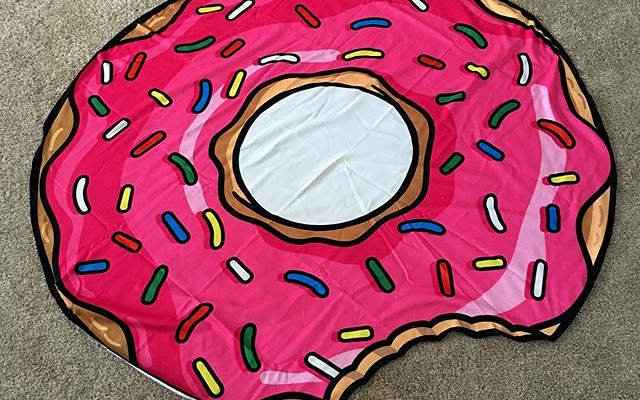 ADVERTISEMENT - CONTINUE READING BELOW
Doughnut Round Beach Mat (P349) from Shapes n Curves
Homer Simpson would definitely fight you for this beach mat. The satin-like material also means it only takes up a little space in your bag.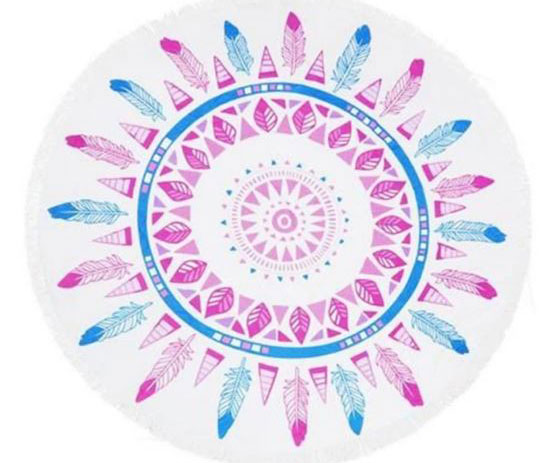 Ethnic Bohemian Peacock (P1,149) from Lazada
This dream catcher-printed mat is perfect for all seasons. After chilling by the beach, it also makes for cute wall decor, a couch cover, or a curtain.
ADVERTISEMENT - CONTINUE READING BELOW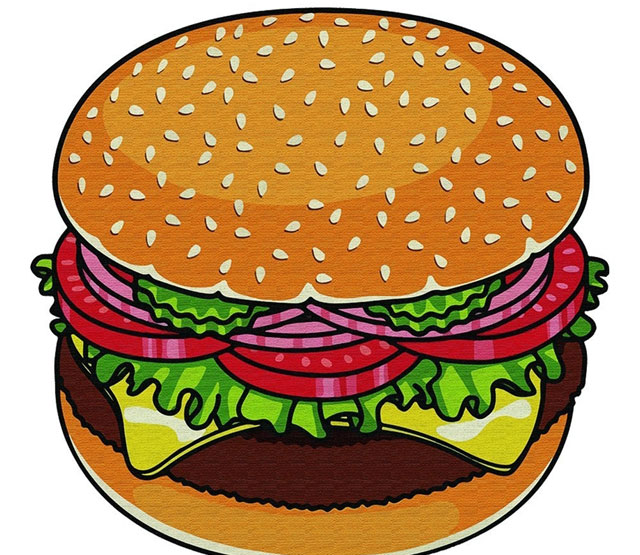 Hamburger Beach Throw (P800) from Arenade
Why build an underwater theme park when you can channel the Krusty Krab with this adorable burger mat?
Recommended Videos
Load More Stories