Manila brides, this place wants to make your life easier
BG Bridal Gallery's showroom is a one-stop shop for brides-to-be.
(SPOT.ph) You've probably heard it before: There are women who seem to have been planning their wedding forever, from the very detailed theme right down to the very detailed dress. And then there are those who have just said that all-important "yes," and have no idea where to start. If you happen to fall into the latter category—or you do know what you want but need help executing your plans—you're going to be happy to hear about BG Bridal Gallery.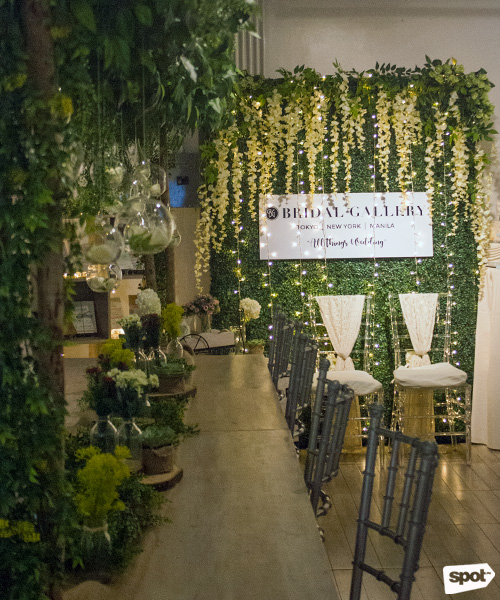 ADVERTISEMENT - CONTINUE READING BELOW
Most brides don't get an idea of all the work that goes into planning a wedding until they find themselves with only six months to go till the big day and a rising feeling of panic. It's a situation that BG Bridal Gallery has been familiar with since 1976. "It started as NST [Pictures, which provides] cinematic photo and video coverage," shares marketing manager Erika Yamaguchi-Garcia. They launched their first Philippine outpost in Cebu in 2016. "Along the way," she continues, "our CEO [Tony Wakiyama] decided to give more to brides." They weren't kidding about giving more—the group now prides itself on being a one-stop shop for brides-to-be, providing wedding-planning services that cover everything from the venue to the makeup.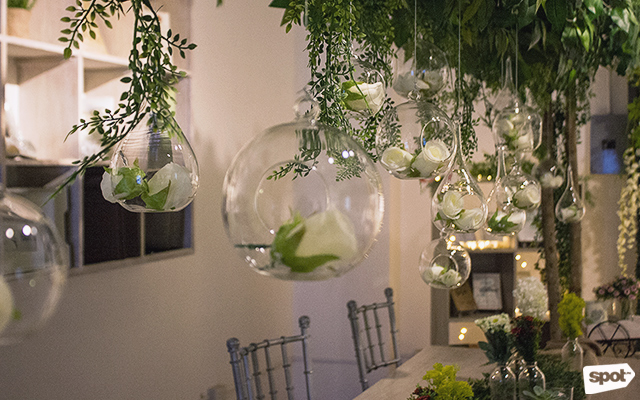 ADVERTISEMENT - CONTINUE READING BELOW
The showroom has décor ideas that they plan to change regularly.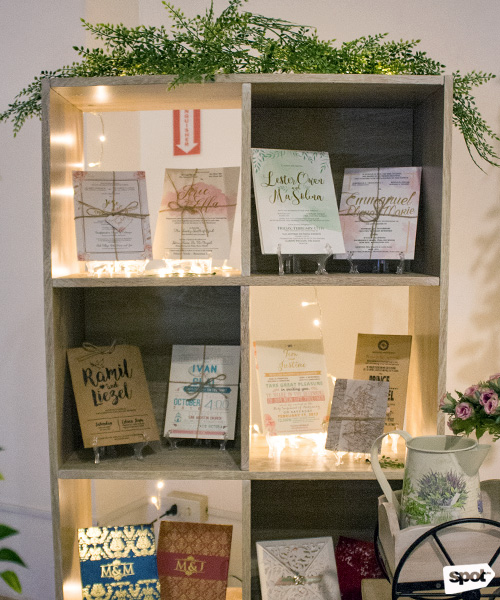 There are sample designs for invitations, too.
"Generally, brides-to-be go to bridal fairs, expos...they have to search one by one," says Erika. "So the whole idea behind BG Bridal Gallery is to cater to these brides so they won't have to do that kind of work anymore. When they enter our showroom or contact us, we will do it all for them." The company has a group of in-house wedding planners who will help you through the entire planning process as part of their Full Wedding Coordination package. It's a process that entails booking venues, deciding on dress designs, hiring florists, and all the other little details that make up a once-in-a-lifetime event.


ADVERTISEMENT - CONTINUE READING BELOW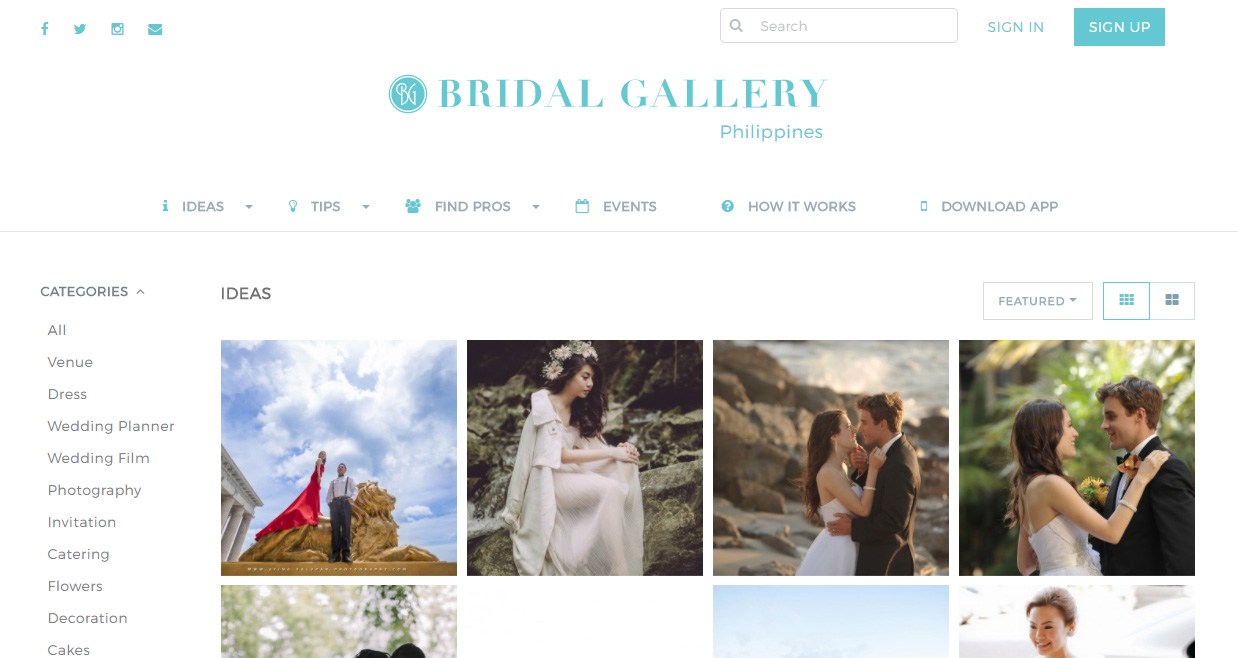 The BG Bridal Gallery website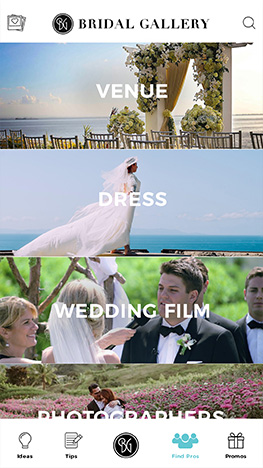 ADVERTISEMENT - CONTINUE READING BELOW
The app is pretty handy!
It's a huge load off for those who aren't sure where to begin, or just don't have the time. But what if you want to be a bit more hands-on? You can opt to check out the BG Bridal Gallery site or download their app to get a full list of their recommended suppliers—professionals, in BG-speak. "The listings are all there so you can contact them directly; you can shoot them an e-mail," explains Erika. That's one less source of stress: They only list reputable services whose portfolios they've checked so you know you're not likely to be left hanging on your big day.
Every bride-to-be needs all the help they can get—being able to get it all from one place is the ultimate wedding favor.
BG Bridal Gallery offers full wedding coordination, on-the-day coordination, and out-of-town wedding coordination packages. For more information, check out the BG Bridal Gallery website.
ADVERTISEMENT - CONTINUE READING BELOW
Recommended Videos
Load More Stories