You only need 10 minutes for your next haircut
Say hey to Kaizen!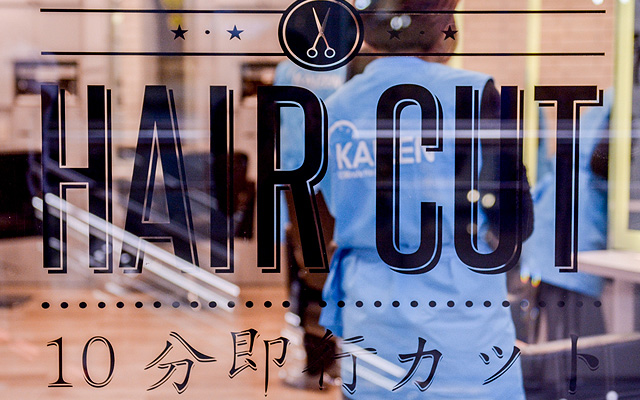 (SPOT.ph) So your hair is at that frustrating stage that's impossible to ignore, going just over your ears and giving you visions of Shaggy from Scooby-Doo. But between battling daily traffic and meeting deadlines—plus regular girlfriend-pick-up duty—who has the time for a proper haircut?
What if we told you that you can get a haircut any time you want and still have the entire day to run errands and do some work? If you think it's too good to be true, listen up. There's a brand-new hair salon in the Metro and it's designed for people with a fast-paced lifestyle. Introducing Kaizen, inspired by a concept from Japan, that offers 10-minute haircuts that's perfect for people on the go. Kaizen has over 70 branches in Indonesia where it was first established in 2004, and has since expanded in other parts of Southeast Asia including the Philippines.
ADVERTISEMENT - CONTINUE READING BELOW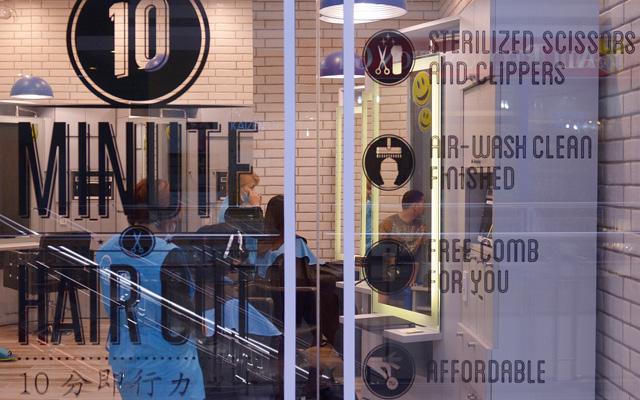 "We acknowledge and respect our customer's time and since more and more of them need no-fuss, fast, and efficient ways to look and feel good, we launched Kaizen," shares Chinky Gabas, director of Kaizen Philippines.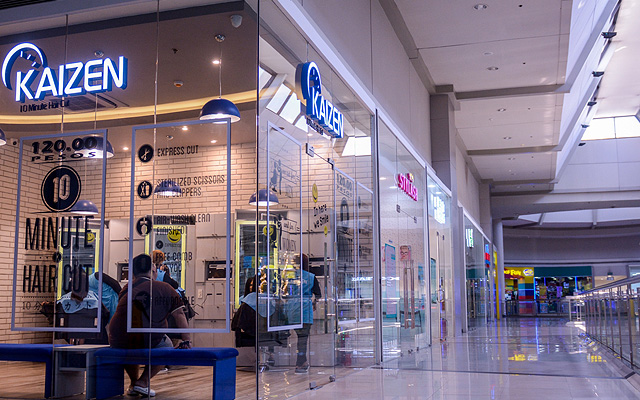 ADVERTISEMENT - CONTINUE READING BELOW
Located on the top floor of SM Manila, Kaizen is all about making their customers happy. One look at their shop will instantly put a smile on your face. "In here we smile" is the quote that will greet you upon entering the salon, followed by a warm welcome by their friendly staff.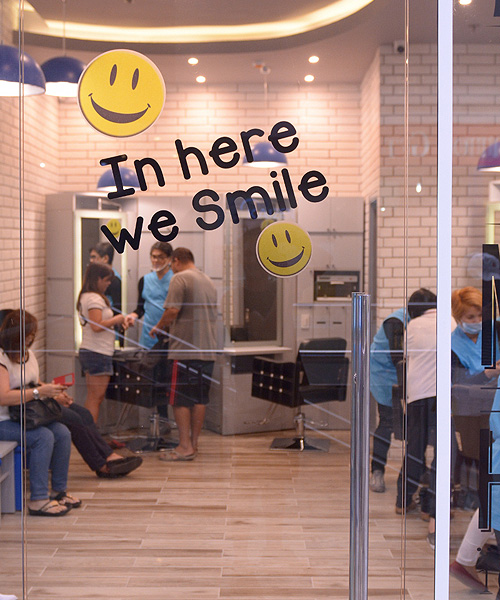 ADVERTISEMENT - CONTINUE READING BELOW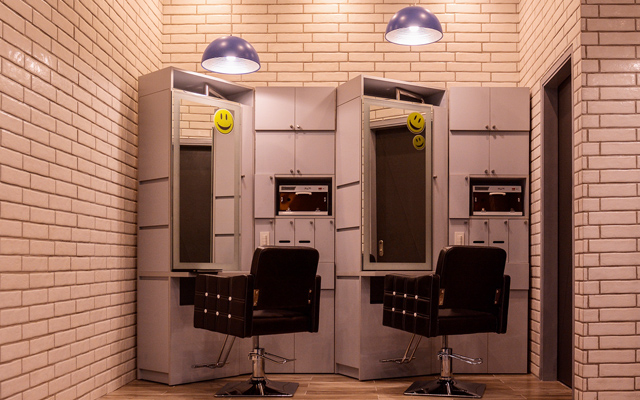 But wait, back to the 10-minute haircut. Before you raise your eyebrows, you must know that their skilled stylists all had to go through intensive training in Jakarta to learn all about the trendiest hairstyles and haircutting techniques. Plus, Kaizen sterilizes their equipment in UV boxes and keeps everything hygienic by using disposable neck papers instead of towels—and customers get to bring home the comb that was used on them as a thoughtful (and sanitary) souvenir.
ADVERTISEMENT - CONTINUE READING BELOW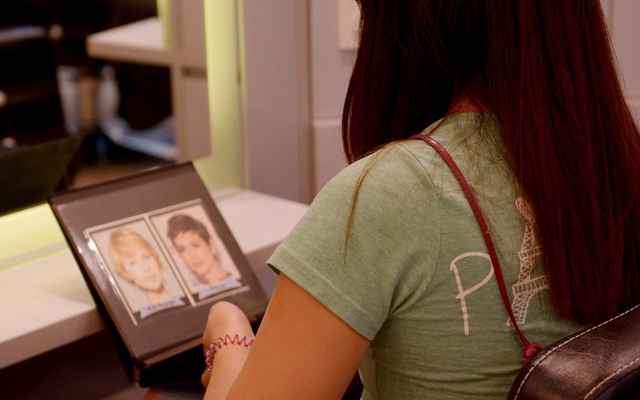 Kaizen provides you with a menu of their hairstyles that they can create in 10 minutes. If you want a haircut that's not on their menu and is a bit more complicated to do, the service can take take longer than 10 minutes but don't worry, it will still be quick. "Best of all, a haircut costs only P150, so it's very affordable," Chinky shares.
ADVERTISEMENT - CONTINUE READING BELOW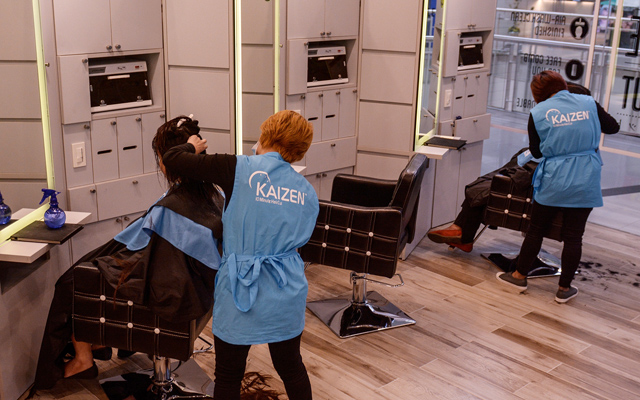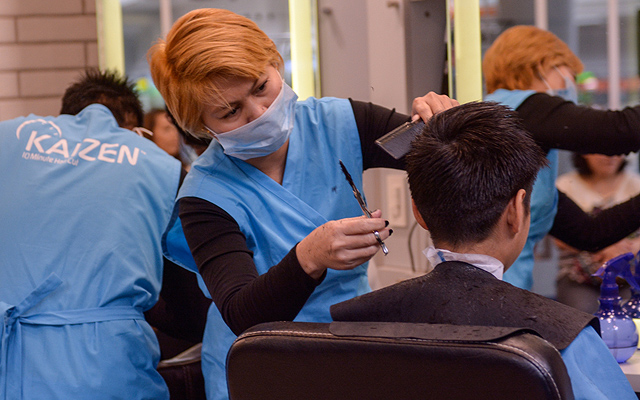 ADVERTISEMENT - CONTINUE READING BELOW
If you ask us, the most amazing part about all this is not how quickly the stylists can cut your hair, but the hair vacuum experience all the customers get to enjoy after their haircut. Kaizen's "Zen wash technique" makes use of a vacuum cleaner instead of a blowdryer to tame your tresses and keep them looking sleek as ever. Not only is it a novel concept, it's also like getting a relaxing head massage! You may or may not end up wanting to spend the rest of your day having your hair vacuumed.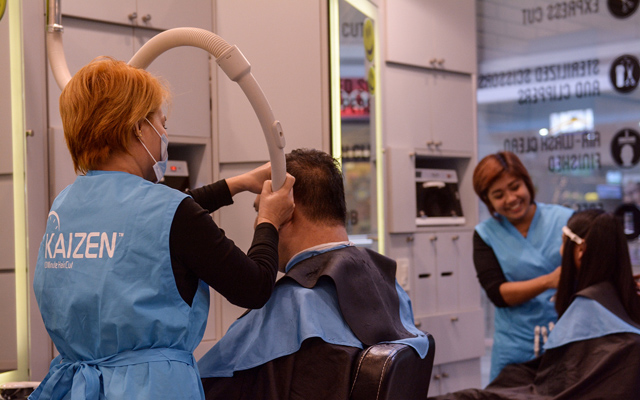 ADVERTISEMENT - CONTINUE READING BELOW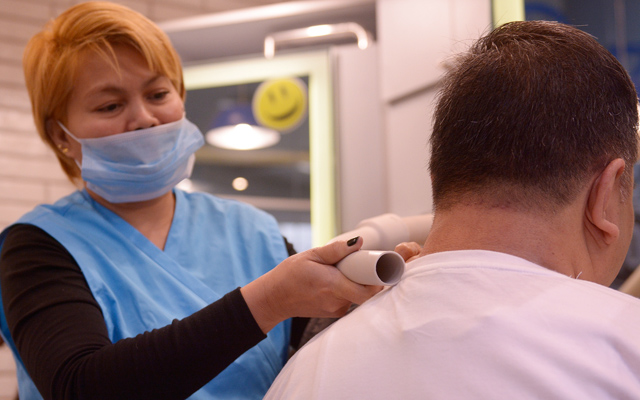 People of all ages will totally enjoy their experience at Kaizen. Their customers range from elderly couples to families and children to students and young professionals to millennials who are all about experiencing new things—and in here, it's all about experience.
Photos courtesy of Kaizen
Kaizen is at 5/F SM City Manila, Ermita, Manila. For more information, log on to Kaizen's Facebook page.
ADVERTISEMENT - CONTINUE READING BELOW
Load More Stories