10 Stores We Spent Our Allowance in Back in the '90s
We were easy to please back then.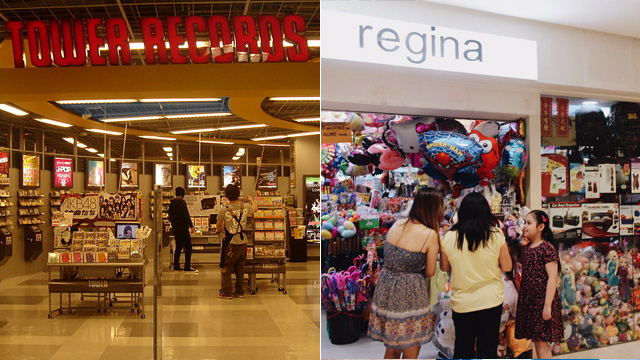 (SPOT.ph) If you're a true blue '90s kid who grew up in Manila, you probably remember visiting some of your favorite stores like that cool CD place or that cute gift shop that has everything in your Christmas wish list (does a pencil case with lots buttons that reveal secret compartments sound familiar?). Some of them may still be around, but they're still pretty different from how they used to be when you were growing up. Get ready for a healthy dose of nostalgia because we list that 10 stores we spent our allowance on back in the '90s.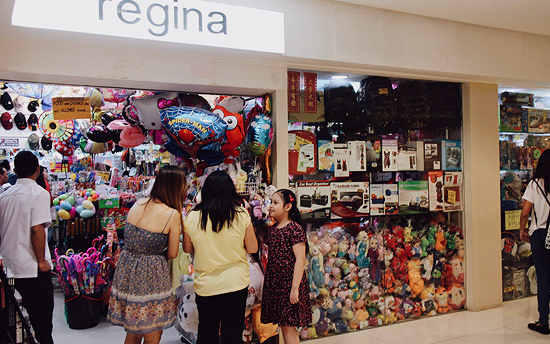 Regina's
Located at Shoppesville in Greenhills Shopping Center, this little nook of pleasant surprises has been around for almost 30 years. The store is a bit cramped but that's only because it's filled with lots of toys on the shelves, counters, walls, and all the way up to the ceiling.
ADVERTISEMENT - CONTINUE READING BELOW
Regina's was famous for their imported toys like G.I. Joes, LEGOs, as well as branded colognes like Nenuco, 23, and Denenes. They also carried stationery, magazines, comic books, Trapper Keepers, and sporting goods that teenagers all raved about. You could even count on them for your party needs! Currently, you can find old-school merch and treats like Yan-Yan, Bazooka, and more at the shop. They also sell things like passport bags, camera bags, and rash guards.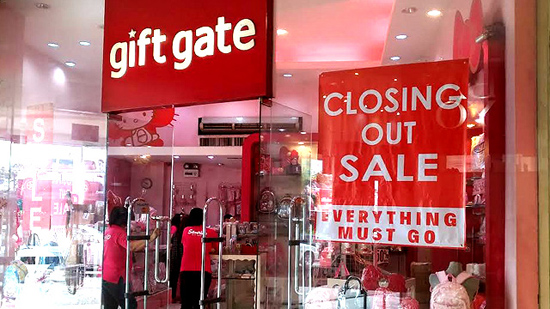 Gift Gate
The last Gift Gate store closed in May 2017 but the place will always have a spot in the hearts of '90s kids and kids-at-heart. The shop was established in 1976 and was the go-to place of Sanrio fans! Hello Kitty, My Melody, Little Twin Stars, Kero Kero Keroppi, and Bad Badtz-Maru were just some of the unforgettable characters that were stamped on our lunch boxes, pencil cases, bags, and other school supplies.
CONTINUE READING BELOW
Recommended Videos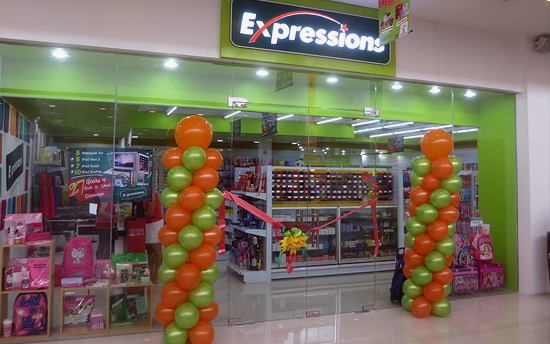 Expressions
Aside from the ever-trusty neighborhood bookstore, '90s kids shopped for school supplies at Expressions, which was established by the Sterling Paper Group of Companies.
One of their bestsellers was (and still is) their trademark Sterling notebooks which feature cartoon characters or celebrities on the cover—a popular collectible in the '90s. Now, the store has grown to over 80 branches nationwide. They also sell craft products, a variety of novelties, and reading materials.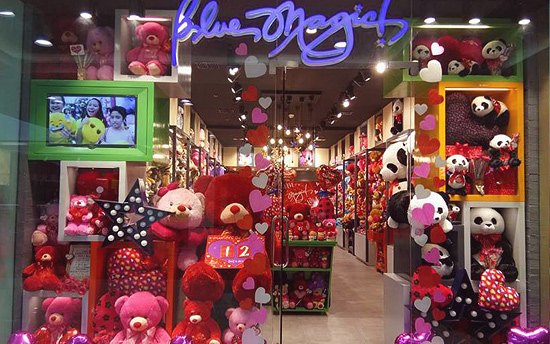 ADVERTISEMENT - CONTINUE READING BELOW
Blue Magic
If you had a crush on someone in the '90s, then Blue Magic was a sure way to win their heart (or not, if that person really didn't like stuffed toys). It became a rite of passage for hopeful manliligaws to drop by Blue Magic to choose a small or life-sized teddy bear, paired with a heart-shaped pillow in all its bright red, fuzzy glory. Of course, the store wasn't just there for romance. Blue Magic also had those magic pens and sparkly pens with small toys or stuffed animals that would make for interesting presents during Christmas or on birthdays.
Blue Magic started in 1985 and they are still going strong with over 30 stores around the country. They also have a website so you can shop their products online.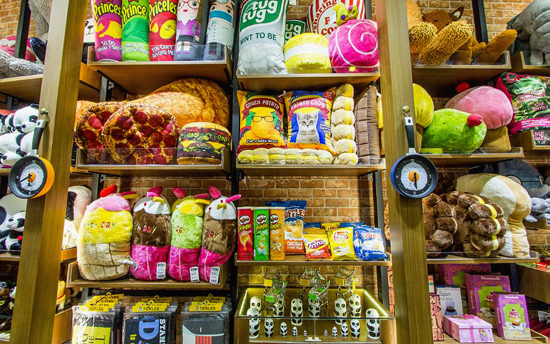 Tickles
This brightly colored store (which now has a carnival-themed entrance) was established in 1979 by dressmaker and baker Yoya Tanseco. Selling quirky and adorable gift items from the family's trips to Japan and the U.S., the store was an instant hit among kids and adults. They soon set up other branches in Shangri-La Plaza, Glorietta, Alabang Town Center, and Robinsons Manila.
ADVERTISEMENT - CONTINUE READING BELOW
They now have 11 stores in different malls across the Metro. They also design their own toys and products like bags with cute photos of puppies, octopus and panda stuffed toys, animal slippers, or even pillows made to look like Pringles containers. You can find fun prank toys and even kinky knickknacks for adults!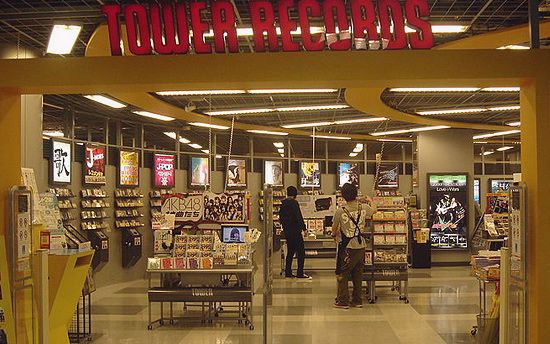 Tower Records
Music lovers and the cool kids of the '90s flocked to Tower Records. It was the place to be and to be seen. Their branches in Glorietta (or shall we say, Quad), Alabang Town Center, and Robinsons Place Manila had cassette tapes and CDs from various genres. The best part was you can listen to a CD first before you bought it! Their main competitor was Music One which also used the same selling technique but Tower Records shot to fame especially after the movie Empire Records starring Liv Tyler and Renee Zellweger was released. The movie made it look so cool to be connected to the music industry and to work in a place like this.
ADVERTISEMENT - CONTINUE READING BELOW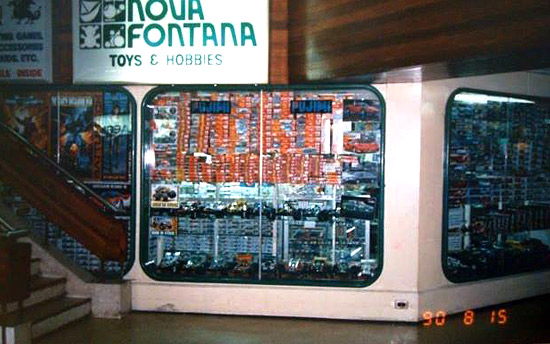 Nova Fontana
In the days before Toy Kingdom and Toys R Us, Nova Fontana was the place many '80s kids begged their parents to take them to. The much-missed Goldcrest branch had it all back in the day, cramming the long, narrow store with all the coolest toys, from Japanese robots (Voltes V, Mazinger Z) and action figures (Star Wars, G.I. Joe) to stuff even dads wanted to get their hands on, like gigantic remote-controlled cars, planes, and helicopters. Sadly, their stores located at the SM North EDSA Parking Lot and Shoppesville have both closed down.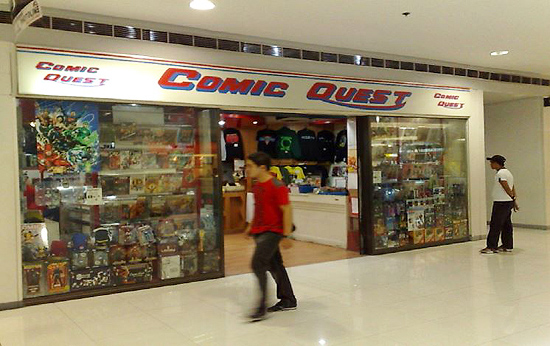 ADVERTISEMENT - CONTINUE READING BELOW
Comic Quest
Comic Quest prides itself for being the premiere comic book and hobby shop store in the Philippines. They opened shop in 1986 and ever since, they have been providing hobby products for comic book aficionados, but their most memorable branch is arguably the large corner store they had in SM Megamall.
Marvel and DC fans and all-around hobbyists still flock to their three stores to this day to get their hands on the latest releases from their comic book heroes. Aside from comic books, they also sell toys and apparel inspired by the comic book franchise, trading card games, and more.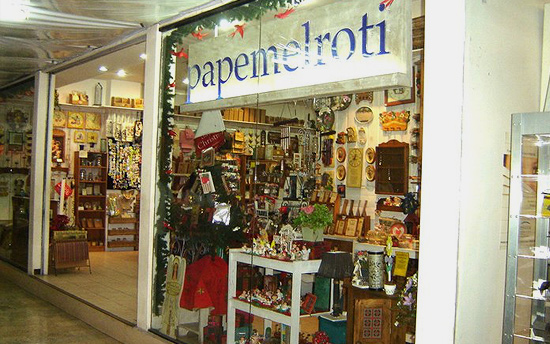 Papemelroti
This portmanteau of a brand name simply means Patsy, Peggy, Meldy, Robert, and Tina (fun fact!), the children of Benny and Corit Alejandro who started this business in 1967. A specialty shop in Tomas Morato which carries a huge array of gifts, stationery, and decorative accessories, the store became known for its brown paper products and wooden collectibles—which were inspired by Benny's woodworking hobby.
ADVERTISEMENT - CONTINUE READING BELOW
They opened a new shop in Ali Mall Cubao in 1976 and the business has expanded to several other malls, most notably in the '90s. Until now, the store is known for carrying environment-friendly products that have uplifting messages.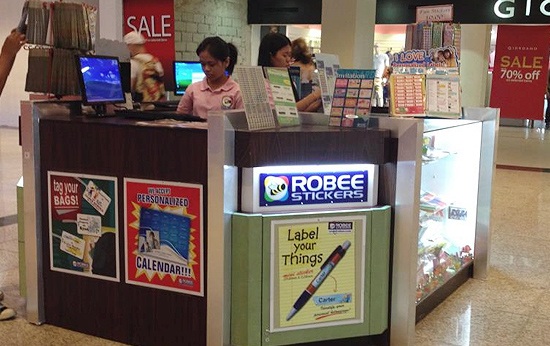 Robee Stickers
At some point in the '90s, we all got obsessed with labeling our school supplies, books, water jugs, and other household items. While some used DYMO (y'know, those self-labeling machines that looked like guns), more people trooped to Robee Stickers for a more personalized design. Not only can you choose your own font or photo that goes on your sticker label, it also looked more sosyal back in the day. School kids would even compare designs used for their labels.
Aside from stickers, Robee Stickers also created business cards, invitations and now, they also do personalized tumblers and party packages.
Share this story with your friends!
---
Help us make Spot.ph better!
Take the short survey
Load More Stories