15 Things Kikay '90s Kids Will Remember
We bet a few of these items were part of your kiddie kikay kit!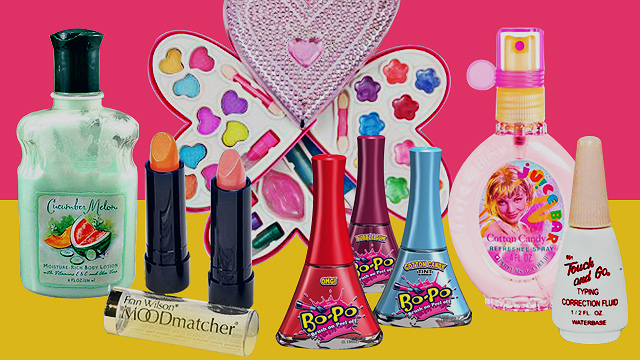 (SPOT.ph) Back when we were kids, we didn't have the spending power to buy makeup and relied on our special begging power to evoke the generosity of our mom, tita, and ninang or our own resourcefulness and creativity. And we're sure on more than one occasion, you got caught rifling through your mom's retro makeup kit with a mouthful of overlined lipstick in red or fuchsia pink. Our beauty buys were mostly based on loyalty toward certain cartoon characters instead of cult beauty brands. So, if we saw Barbie or Belle splashed on the box packaging then we would most likely be dragging our parents by the arm and pointing at it. 
Messing around with makeup for kikay kids became a rite of passage and a learning experience. Such as the time we learned that just because it says watermelon on the tube, doesn't mean that it's edible and instead tasted like a candle. Or that too much gloss would make your hair stick to your mouth like glue. And all that trial and error unleashed our imagination because makeup was like crayons for our face. And they may not have had the best quality but they were jam-packed full of nostalgic memories of our beauty beginnings. See for yourself! #StartedFromTheBottomAndNowWe'reHere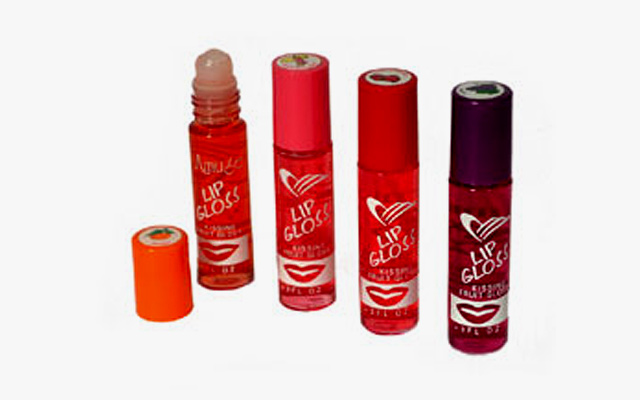 ADVERTISEMENT - CONTINUE READING BELOW
Roll-on Lipgloss
We guess this was a precursor to the K-beauty lip oil trend though it had a thinner and runnier consistency with zero staying power. Sometimes we forgot that we were wearing it so upon accidentally wiping our lips at the back our hand, we ended up with an icky mess.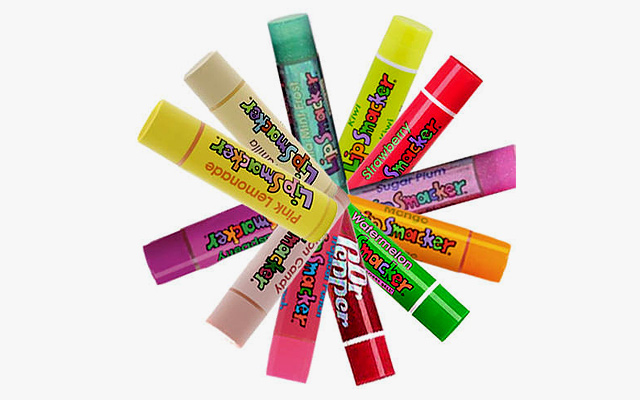 CONTINUE READING BELOW
Recommended Videos
Flavored Lip Balm
When it came to this trend, Lip Smackers was the OG beauty brand. Aside from Pokémon cards, kikay kids enjoyed collecting all the lip balm tubes. There were so many kinds to choose from: Fruit flavors, dessert flavors, soda flavors, tinted balms, glittery ones, and then some. These days, Lip Smackers is still going strong in the beauty game and released a line of Disney-inspired lip balm housed with packaging that's actually shaped like the character. (Our inner kikay kid is screeching with delight).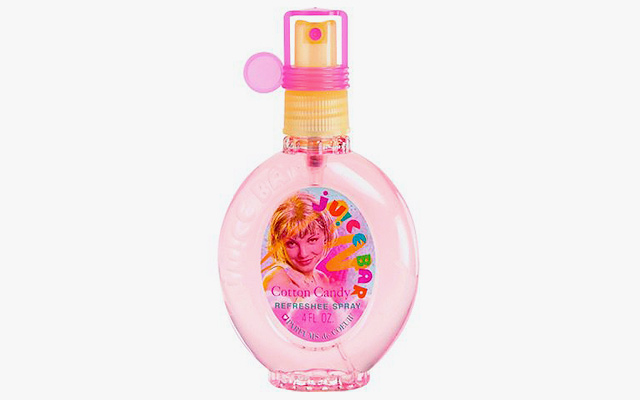 ADVERTISEMENT - CONTINUE READING BELOW
Sweet-Smelling Scents
Because fruit- or flower-scented perfumes were too mainstream! Most kids preferred to sniff something that reminded them of their favorite sweet treat like Cotton Candy or Bubblegum. Yum! There's no better post-P.E. ritual than splashing, no, bathing yourself in your cologne of choice. It was a sickly sweet smell that didn't exactly carry over well to our adulthood.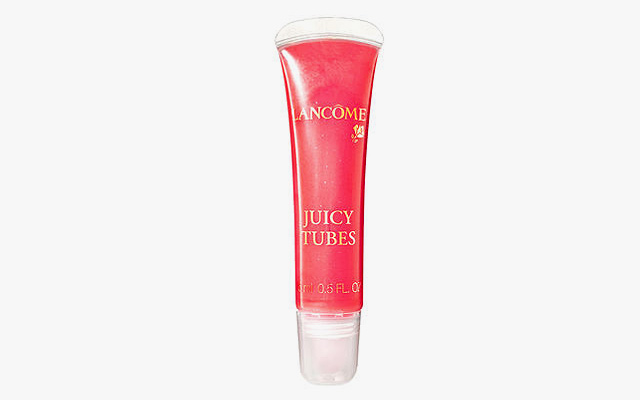 Clear Lipgloss
If this generation's youths are obsessed with matte and bold colors, then the past decade was all about the opposite. The more transparent and glossier the lip product, the better. And it just had the faintest hint of tint. Whether it came in tube or clicker pen form, the clear gloss always oozed out with a thick consistency that felt like saran wrap over our pucker. And since they were crazy pricey back then (not baon-friendly prices at all), you usually borrowed them from your mom or sister. This was the best bet in getting that I-just-ate-lechon look down pat.
ADVERTISEMENT - CONTINUE READING BELOW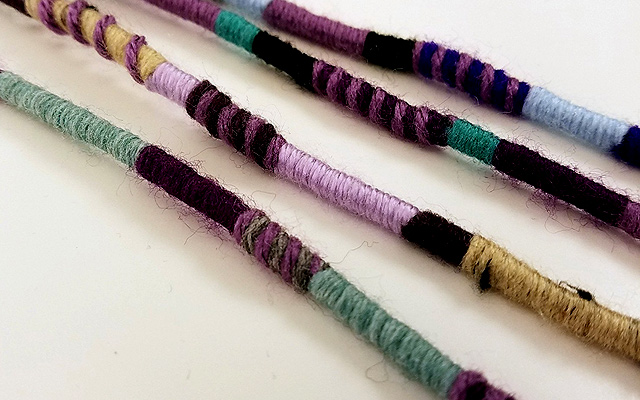 Hair Wraps
Family beach trips to Bora were never complete without a souvenir henna tattoo plus decorative threads weaved through your hair. They're great and all but they were definitely an epic struggle in the shower. And when school came around, you sadly had to get rid of your hair ornament.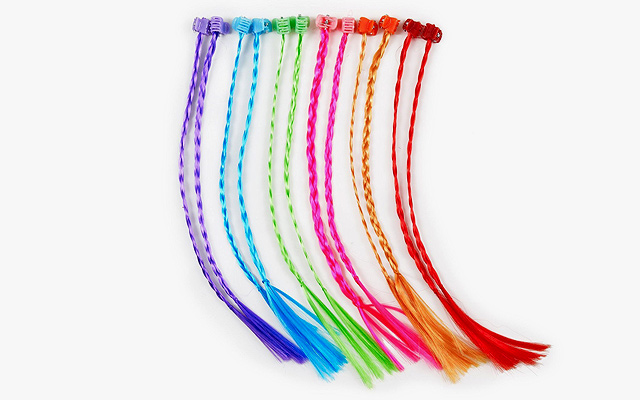 ADVERTISEMENT - CONTINUE READING BELOW
Colored Clip-on Extensions
Speaking of school, most educational institutions (especially if they were Catholic) had a strict dress code, which didn't allow attention-grabbing accessories, makeup, and brightly dyed hair. What's a girl to do? That's where temporary clip-on strands came in handy! They let you sport the hair highlight trend on the weekends without getting in trouble with the nuns during the weekdays. And when we wanted be edgier like Avril Lavigne, we'd opt for the crazier colors like blue, purple, and pink.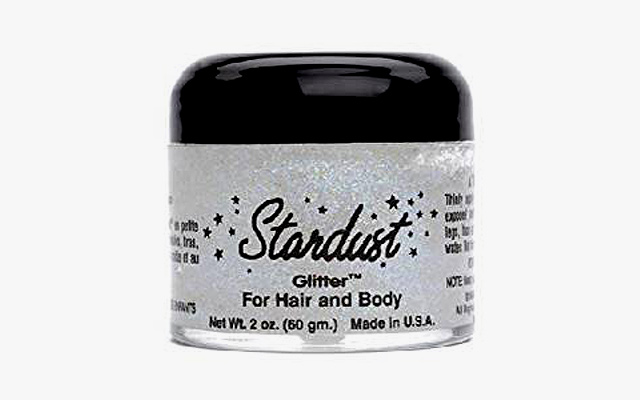 Body Glitter
Because we believed that slathering on a generous amount of the sparkly gel would bring us closer to achieving that fairy princess look and/or popstar style. There were even some tubs that had tiny cut-out hearts, stars, and crescent moons aside from the usual glitter. We felt like beacons of light as it shone on our collarbone and arms as we went malling in tank tops and pedal pushers. The downside? It was itchy AF and we couldn't wait to scrub it out afterward. #WorthIt
ADVERTISEMENT - CONTINUE READING BELOW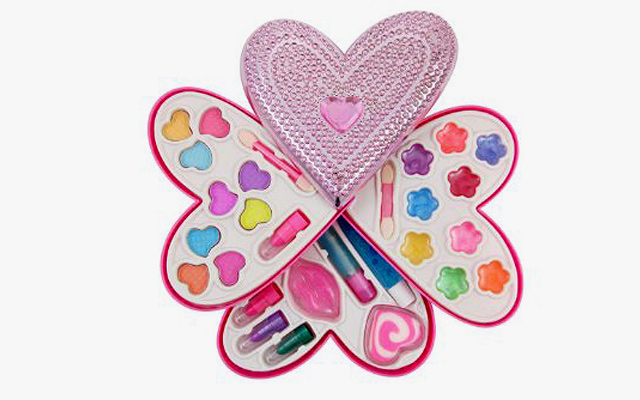 "Makeup" Palettes
You were very forgiving about the quality of said palette since you didn't have as many options back then. You also gave bonus points if the kiddie makeup came bundled with pint-sized accessories like plastic pearl necklaces or glittery tiaras. Most of them were contained in flimsy plastic packaging shaped like hearts, butterflies, and the like. (You know, the type that would be completely destroyed once you accidentally dropped it from the table?)
Upon actually prodding the product, you realized that the cream-based ones were disturbingly waxy while the powder-based ones were incredibly chalky. And neither one had much pigmentation, but hey, you made do with what you got and came out looking like a pageant queen anyway.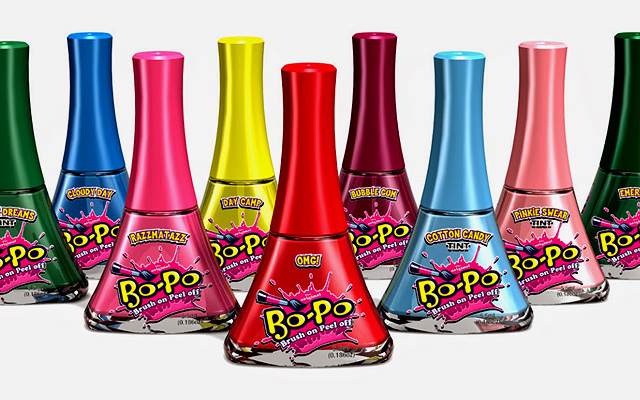 ADVERTISEMENT - CONTINUE READING BELOW
Peel-off Nail Polish
Using this type of nail product meant you didn't have to use harsh chemicals like acetone to get rid of the polish. (But really, you shouldn't be using it on your adult nails anyway). And peeling things off is one of the more satisfying, and Zen activities out there. You were also especially excited if the polish was scented or it had glitters inside the bottle.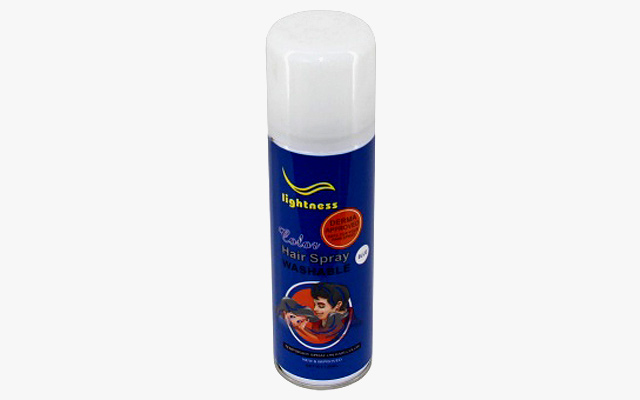 Spray-on Hair Color
You used this option if you wanted something more "natural" looking in terms of highlights and if you wanted to channel your favorite anime character. If you were feeling really brave, you'd dare to wear several colors at a time. The spray-on hair color looked just as fake as the clip-ons though, because the temporary tint would clump up the hair strands. Well, at least you could always wash the color off—no muss, no fuss.
ADVERTISEMENT - CONTINUE READING BELOW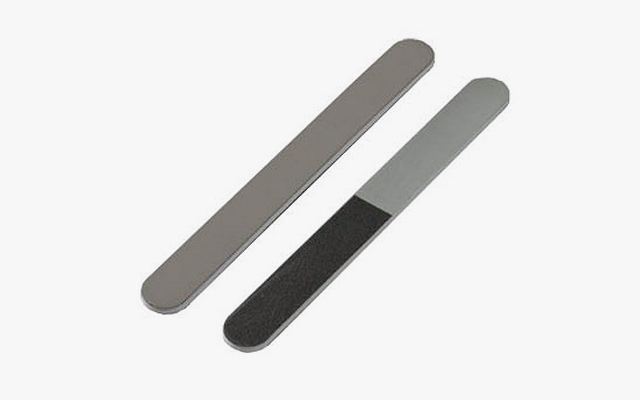 Nail Buffer
You're probably guilty of discreetly buffing your nails in class to give it that natural shine. Certainly beats the hassle of applying nail polish plus, it keeps hands busy if one is the fidgety type. The most recognizable nail buffer was the white and gray one from The Body Shop but we've also seen more creative colors come out through the years.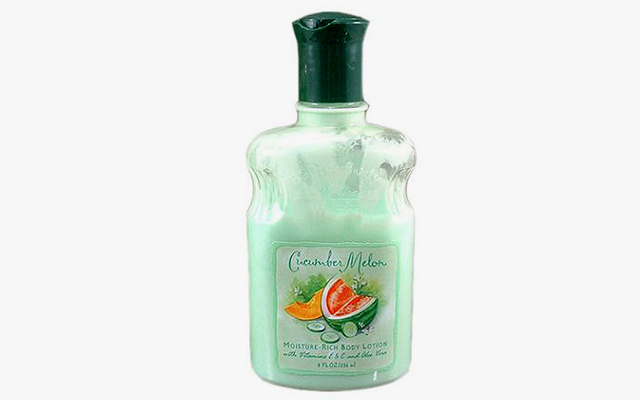 ADVERTISEMENT - CONTINUE READING BELOW
Fancy Lotions
You can count on your fancy aunt or uncle to get you Bath & Body Works products from her trip abroad or Marks & Spencer branded ones at the mall during birthdays and Christmas (which usually happens when they're not quite sure how old you are). The lotion was thick and creamy and got greasy if you slathered too much on your legs. More often than not, the lotion came with a matching shower gel and loofah.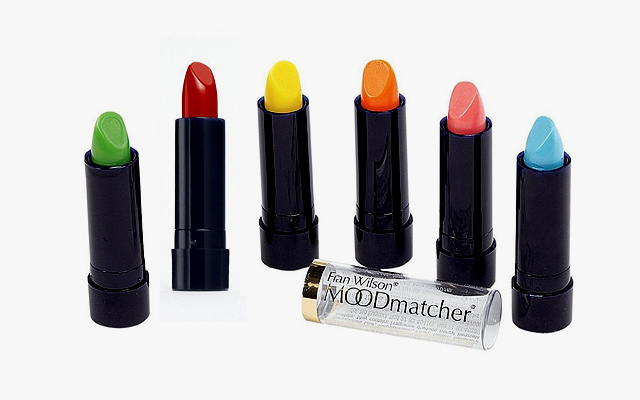 Mood Lipsticks
How else would you complement your mood ring than with color-changing lippies? It doesn't get any more retro than that! The waxy lipstick goes on clear and adjusts to the PH of the skin to produce its unique shade. We're not quite sure if we actually believe that since most of us just ended up with a bubblegum pink hue.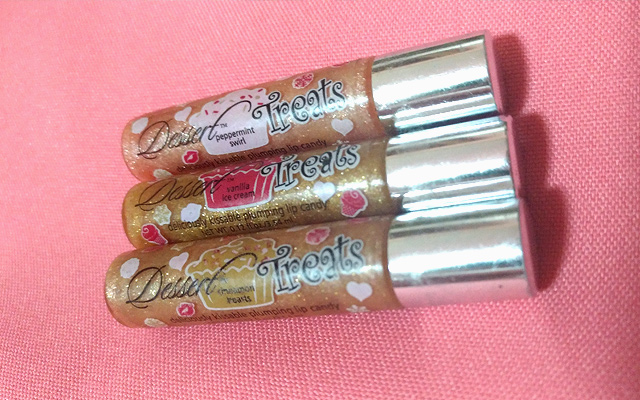 ADVERTISEMENT - CONTINUE READING BELOW
Edible Makeup
Bless Jessica Simpson for her iconic Dessert beauty line in the mid-2000s featuring edible creams, glosses, and powders. It was the next logical step in a decade obsessed with sweet scents like vanilla, candy, and strawberry. The best part was, they actually tasted good and had decent shimmer. It wasn't yummy enough to eat after dinner but it didn't make you retch when you accidentally licked your lips. We still weep the loss of this brand and hope it makes a comeback someday.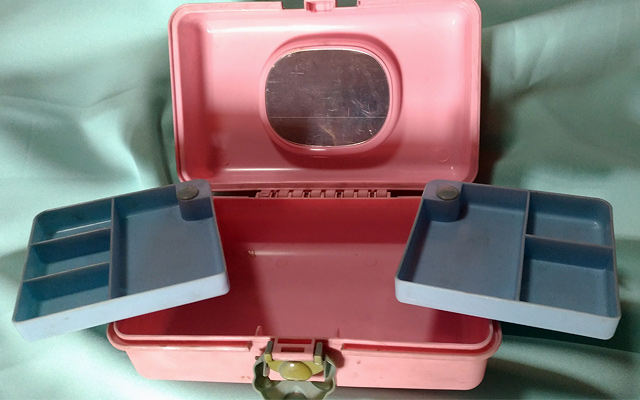 Caboodle Kit
Now, it's time to store all the above items inside a carrying case! You couldn't exactly afford train cases or luxe cosmetic bags back then, so hard plastic containers had to double as a kikay kit. The Caboodle and similar containers came in the most radically retro shades. The case had small compartments to stash some multicolored baubles, dangling earrings, tattoo chokers, and comb-stretch headbands inside, too.
ADVERTISEMENT - CONTINUE READING BELOW
BONUS: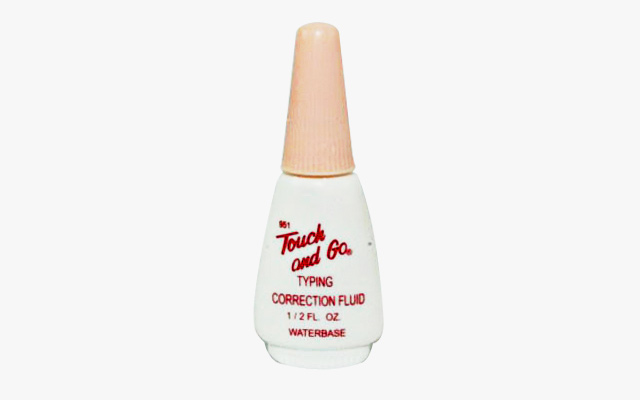 Correction Fluid
Yes, we know that it's more of a school and office supply than a beauty product but this is where the resourcefulness kicks in. Who knew that Liquid Paper could be used as a makeshift French manicure in a jiff? We did! And some of us even painted the whole nail then topped it off with highlighter ink to make it a fashion-forward neon hue.
Share this story with your friends!
---
Help us make Spot.ph better!
Take the short survey
Load More Stories