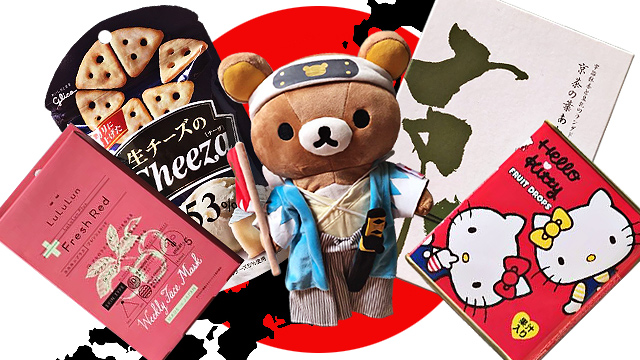 (SPOT.ph) Listen, we're not hating on KitKat. We love matcha KitKat as much as the next guy, but there's so much more a Tokyo traveler can bring home to friends and family than the ubiquitous green tea wafer treat.
When it comes to buying pasalubong from Tokyo, we recommend you bring a bit of Japan back home with you. So get something that's available only in Japan or hard to find in Manila, or something that's priced cheaper there. At the end of the day, it's really the thought that counts. So whatever you get, it's enough that they were in your thoughts during your trip. Happy shopping and mind your baggage allowance!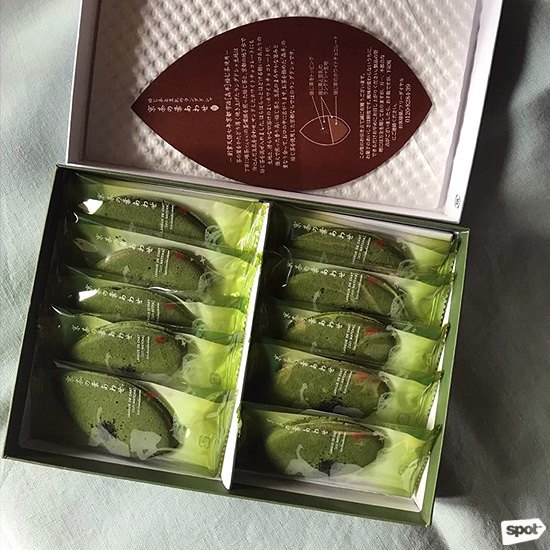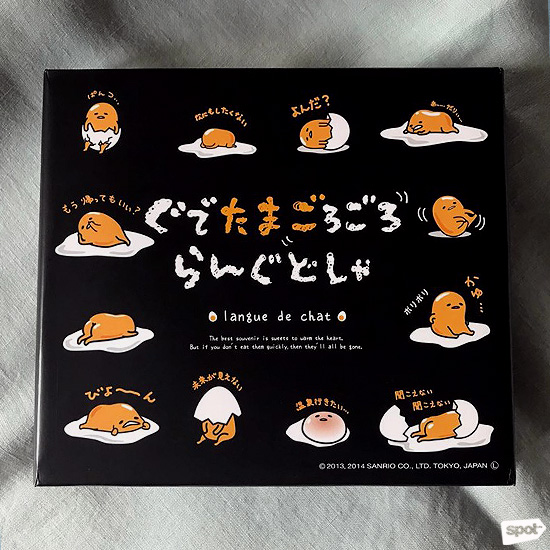 ADVERTISEMENT - CONTINUE READING BELOW
Biscuits and cookies (that aren't KitKats) for your coworkers
Just head to the basement level of your favorite Tokyo mall or department store and chances are you'll end up in their food hall, where you'll find all sorts of local treats. Check out Takashimaya and Isetan in Shinjuku, Daimaru near the Tokyo Station, and Mistsukoshi in Ginza.
It's always a good sign when there's a long queue of locals so make like a lemming and follow the crowd. These matcha langue de chat were a big hit with the Japanese so we grabbed a few boxes to take home with us. You can also find Gudetama langue de chat at Kiddy Land. Each biscuit is stamped with the popular lazy-egg character. They're almost too kawaii to eat!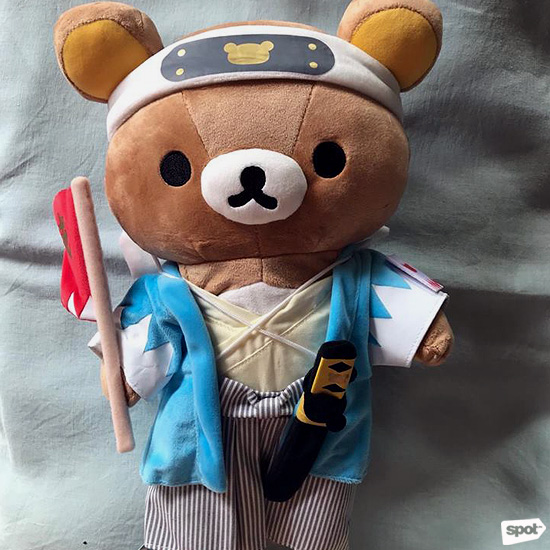 Cutesy stuff from Kiddy Land for your kawaii-loving niece or BFF
Speaking of kawaii, head over to Kiddy Land (the Omotesando Hills branch has five floors!) and you'll swear you've died and gone to Sanrio heaven. For non-Sanrio fans (who are you and what's wrong with you?), don't' worry, because they sell more than just items featuring Hello Kitty and her friends. There's Rilakkuma, Ghibli, Snoopy, Miffy, and Disney, merch, too. They even have Star Wars toys and Nanoblocks!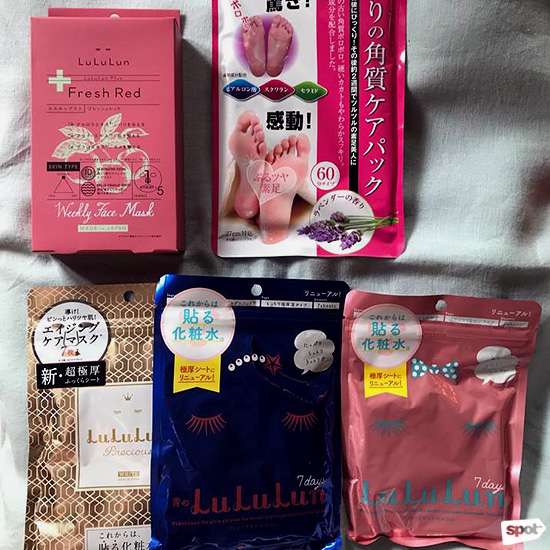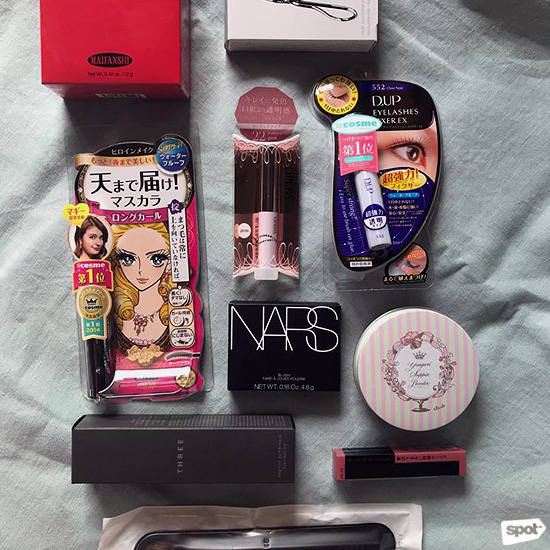 ADVERTISEMENT - CONTINUE READING BELOW
Japanese beauty brands for your mom or favorite Tita of Manila
Naturally, Japanese beauty brands are cheaper in Japan, so hoard all the makeup! Go ahead and buy two of each, one for pasalubong and one for yourself. We won't judge.
Pro tip: Look for items that are hard to find in Manila or are priced more reasonably in Japan. Brands to look for (as recommended by our beauty-editor friend): Shiseido, Shu Uemura, Kate Tokyo (lippies), Canmake (cream blush), Lululun (masks), K-Palette, Heroine Make (mascara), and Nars. The DUP Eyelash Fixer (or false eyelash adhesive) and feet masks are also quite popular. Feet masks are known to induce peeling and leaves the skin on your footsies baby soft.
You can find these brands at Matsumoto Kiyoshi (there's one on Takeshita Street in Harajuku), Don Quijote (there's a huge one near the Shibuya Crossing), or in department stores. You can also try Ainz and Tulpe and Isetan Mirror (they have outlets in Omotesando Hills.).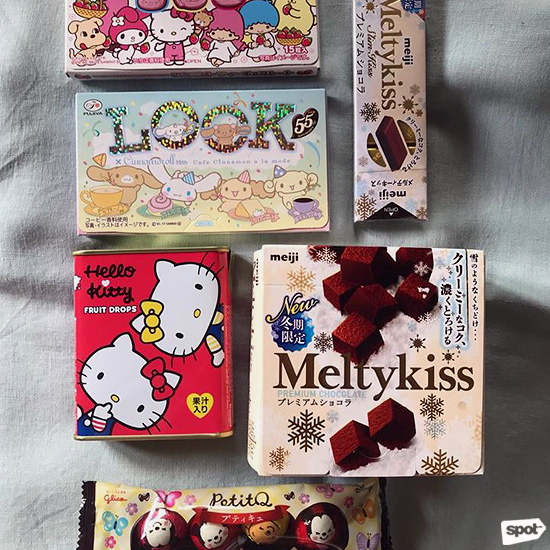 Japanese chocolates and snacks for your cousins and friends  
Look for chocolates and snack items from Glico, Meiji, and Fujiya. Plus points if you get items with Japanese cartoon characters on them! You can find these at convenience stores and neighborhood grocery stores all over Tokyo. We hoarded our haul from Lawson, 7 Eleven, Mini Stop, and Family Mart stores.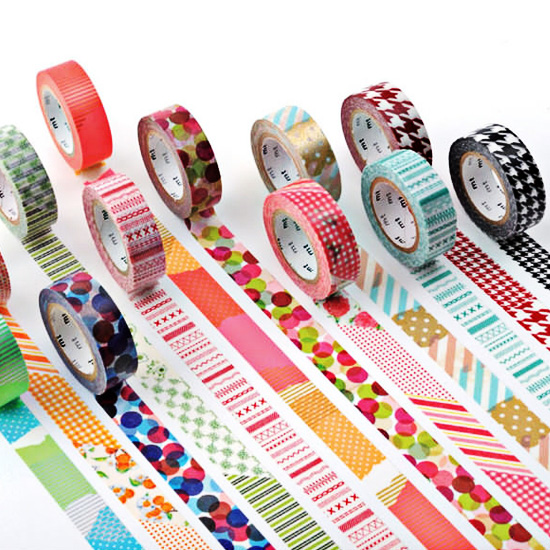 Kawaii stationery for the friend who loves to journal 
Postcards, washi tapes, stickers, notebooks—there are tons of things you can bring home for your statio-loving pal. Some department stores have an entire floor dedicated to just stationery. At Takashimaya in Shinjuku, there's a six-floor Tokyu Hands outlet. In Shibuya, you can check out Loft store, and in Nakameguro, you can drop by the famous Traveler's Factory flagship store.
ADVERTISEMENT - CONTINUE READING BELOW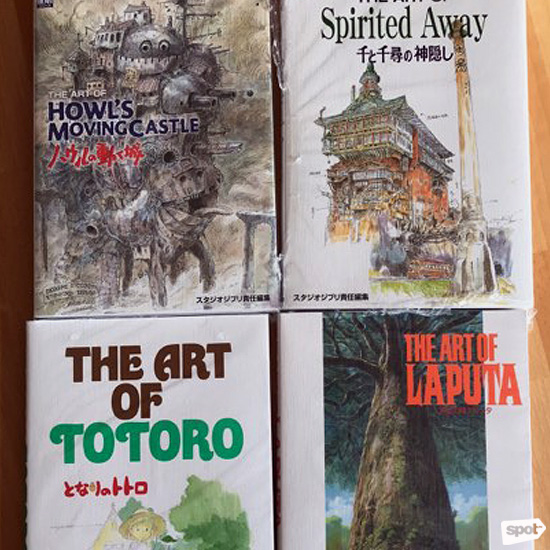 Anime stuff for your otaku friend
If you're looking for something for the anime addict, make your way to Mandarake in Akihabara. Here you'll find tons of anime action figures and dolls, retro toys, cosplay costumes, manga (in Japanese though), and these Ghibli "Art of" books. The toys here are pretty expensive, so you better be ready to drop serious cash. For anime fans, these items are worth the splurge.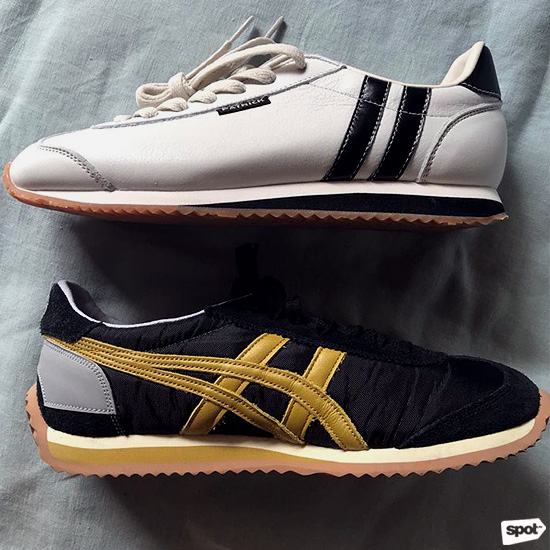 Japanese sneakers and backpacks for that special someone (or yourself)
Paging Onitsuka and Anello fans! For those willing to spend a little extra, you can get Japanese sneaker or backpack brands for less when you're in Japan (plus, if it costs 5,000 Yen or more, it's tax-free!). And you have more—not to mention the latest—designs to choose from. If you're looking for the next big thing in backpacks (after Fjallraven and Anello), get ahead of the (back)pack and get yourself a Rootote. 
For Onitsuka, head to Omotesando Hills or Kitte Mall in Marunouchi. For Anello, visit Tokyu Hands. For the complete product line of Rootote, go to their flagship store, Rootote Gallery, which is a three-minute walk from the Daikan-yama Station. Want to really stand out? Get a pair of Japanese-made Patrick sneakers in Takashimaya in Shinjuku.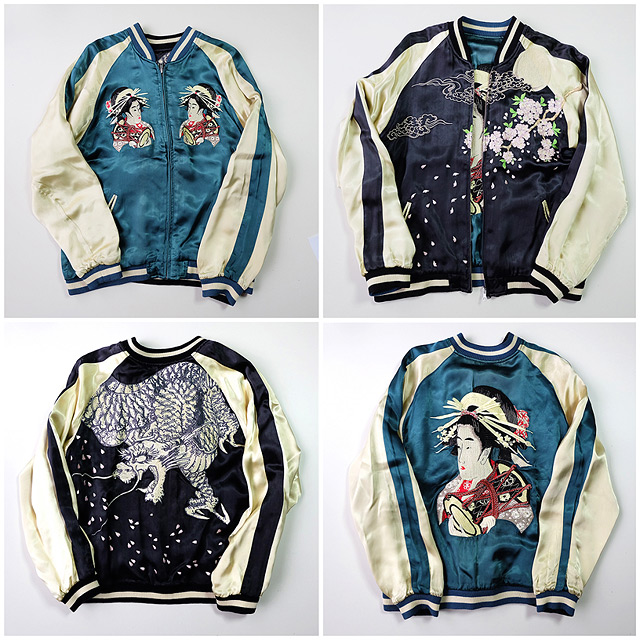 ADVERTISEMENT - CONTINUE READING BELOW
Japanese souvenir jackets/Sukajan bomber jackets for your SO
Again, a little pricier than your regular pasalubong, but definitely big on sugoi points. These intricately embroidered silk or satin bomber jackets are not only stylish, they're uniquely Japanese. A little history lesson: Sukajans were originally produced as souvenirs for American GIs to take home after the WWII occupation of Japan. We spotted a few of these on Takeshita Street in Harajuku. For a wider range of designs, visit Fit's Market in Ueno.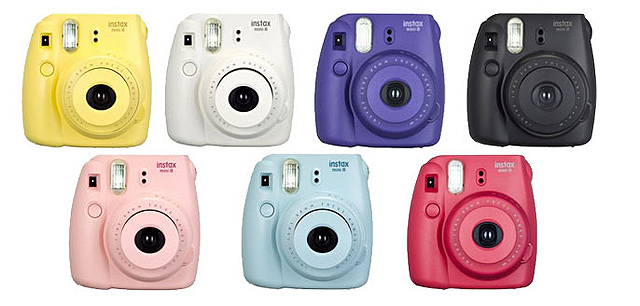 Gadgets and cameras for your dad or bro
Do some duty-free electronics and camera shopping at Yodobashi Camera in Akihabara or BIC Camera in Shibuya. As with your visit to Donki and Matsumoto Kiyoshi, try your best not to get overwhelmed. It would be best if you already know what it is you're looking for before going in. Not that we don't encourage browsing, it's just that...well, it would be a shame if you fall victim to option paralysis and come out with nothing. FYI, Fuji Instax cameras are a steal in Japan, so this is your chance to buy the new digital-Instax hybrid cam tax-free!
Share this story with your friends!
---
Help us make Spot.ph better!
Take the short survey
More Videos You Can Watch
Load More Stories