SPOT.ph Gift Guide: 30 Kris Kringle Gifts and Stocking Stuffers for P150 and Under
'Tis the season for gift giving.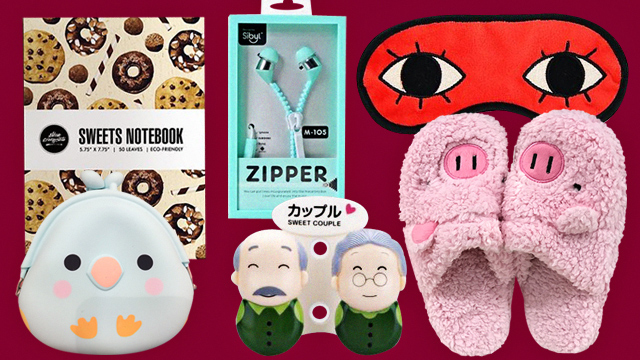 (SPOT.ph) Christmas is just around the corner! If you're still scrambling to find the perfect gifts for your kris kringle with your friends or if you're looking for great ideas for stocking stuffers, don't fret—we've got you covered. We round up 30 fun gifts all priced at P150 and below, from cute stuff to long and sticky items, and more..
FUNNY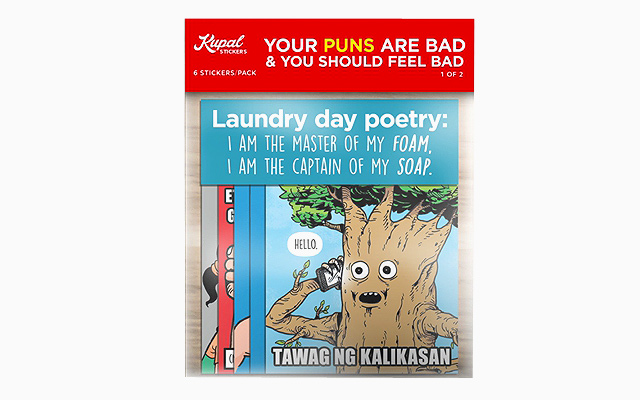 Your Puns Are Bad Sticker Pack (P100) by Libreng Komiks
Your punny friend will surely appreciate this pack of often-corny but always-funny stickers from webcomic Libreng Komiks. The fun illustrations will add color to their things, too!
Available online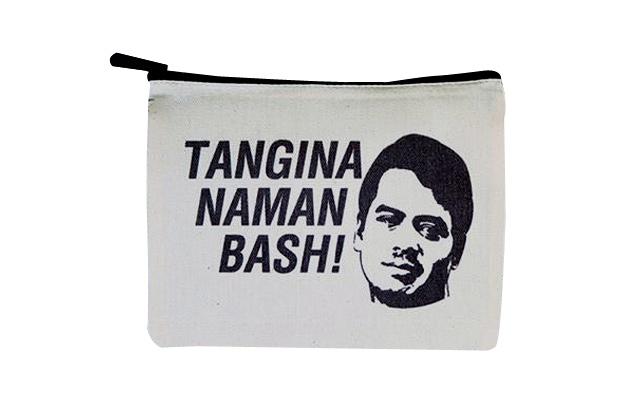 Pouch (P140) by Aniya
It's probably safe to declare 2017 the year of John Lloyd Cruz, and if we're talking memorable JLC moments, can we really not talk about One More Chance? Help your friend relive this hugot-filled movie scene with this handy pouch.
Available online and at Pop Culture, Trinoma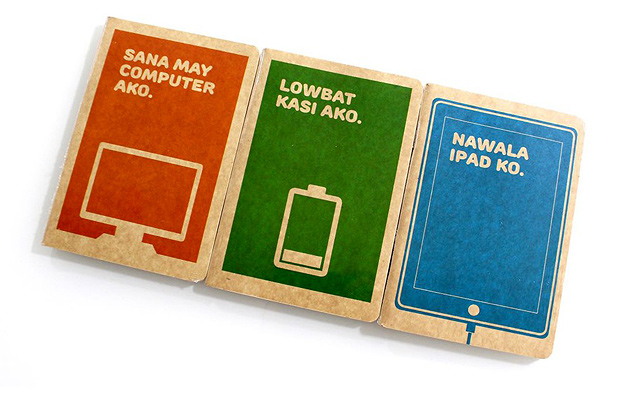 Analog Notebook Set (P125) by Tahanan Books
Know someone who can't live offline? Maybe these quirky notebooks will help them to finally unplug.
Available online and at Ilaw ng Tahanan Publishing, Inc., Unit 402, Cityland 3 Condominium, V.A. Rufino corner Esteban Street, Legazpi Village, Makati City
COLORFUL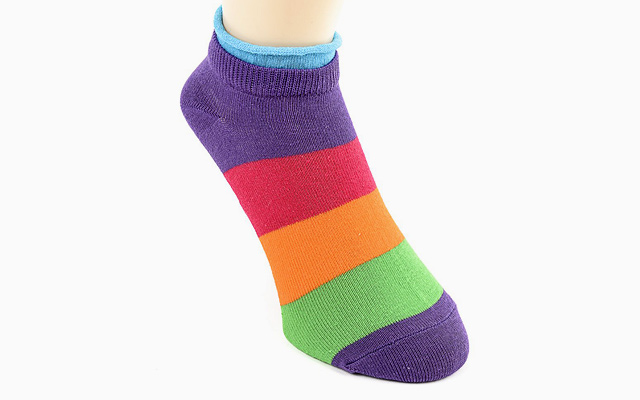 Colorblocked socks (P149.75) 
Not sure what your giftee likes? A useful gift is always a good bet, and brightly colored socks are sure to avoid the "regift" pile. 
Available at Robinsons Department Store
Earphones (P149.75)
You can't go wrong with a pair of earphones—these days, who doesn't need an extra pair stashed in the office? We all have that one co-worker who talks just a little too loudly...
ADVERTISEMENT - CONTINUE READING BELOW
Available at Robinsons Department Store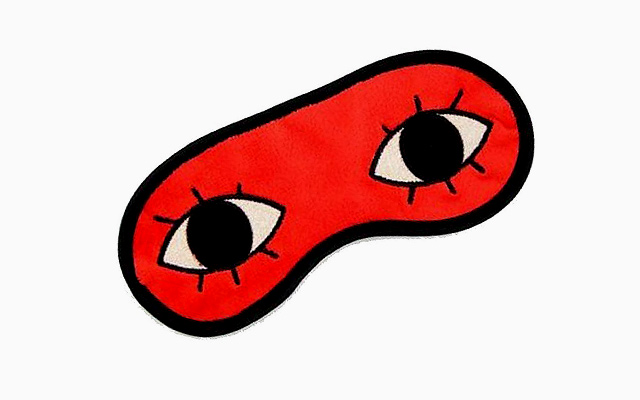 Sleeping mask (P69.75)
Give the gift of beauty sleep with a sleeping mask in a bold color. Sweet dreams are practically guaranteed.
Available at Robinsons Department Store
ROUND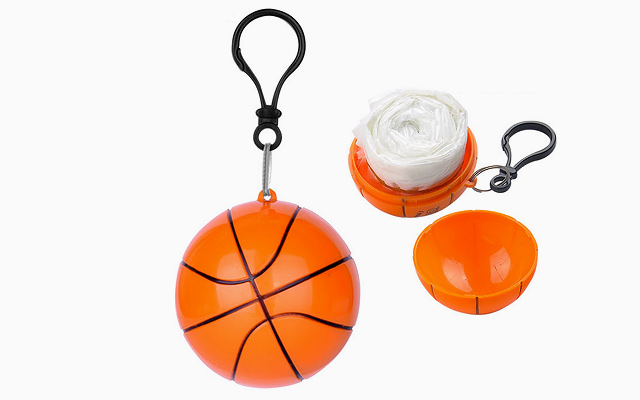 Raincoat Ball (P49)
This keychain is more useful than it looks. Pop it open and you'll find a raincoat so you'll always be prepared once it starts pouring!
Available at Blue Magic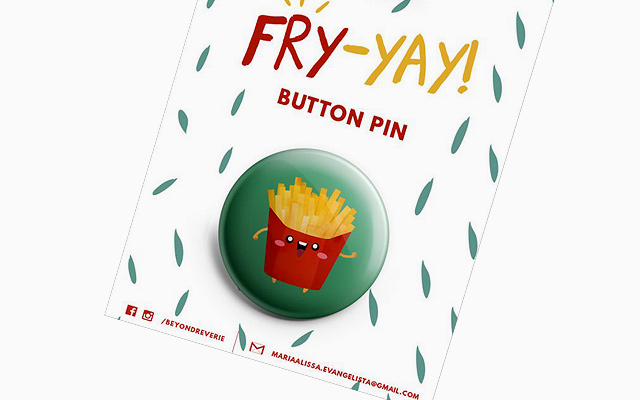 Beyond Reverie Fry-Yay Button Pin (P35)
Got a friend who loves fries, Fridays, and cute little button pins? This is the perfect kris kringle gift for them!
Available at The Wander Space and The Craft Central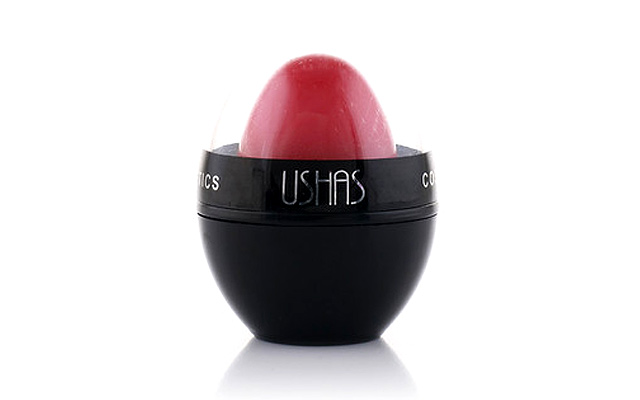 Ushas Cosmetics Tinted Lip Balm (P145)
Your beauty junkie bestie would love this round tinted lip balm! It moisturizes and gives lips a flush of color.
Available at BeautyMNL
CUTE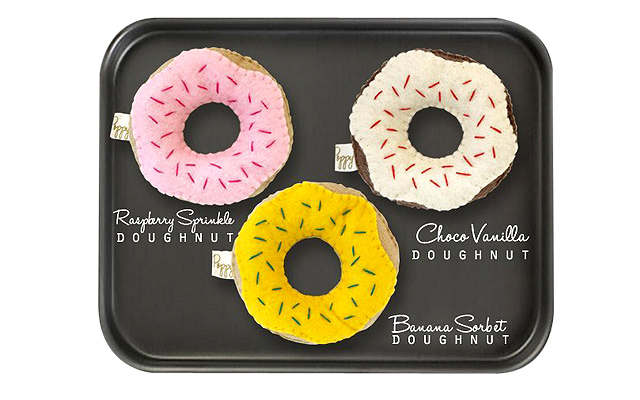 Poppy Plushies (P99/each) from Poppy PH
For that one friend whose bag goes through a lot throughout the day, this doughnut plushie will help keep those odd smells at bay. It's the perfect gift for someone who always has a gym bag!
Available at Bratpack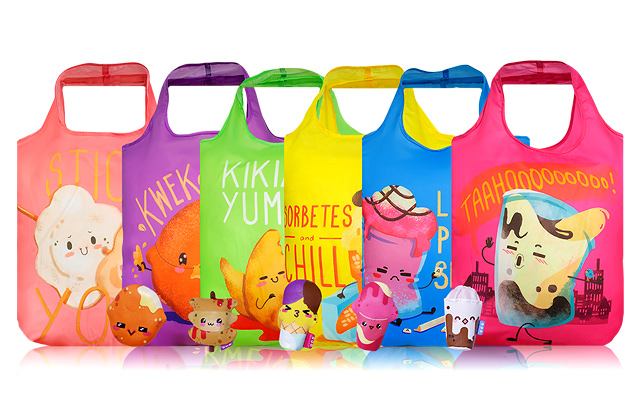 Reusable bags: Philippine Street Food Collection (P100/each)
Your food- and travel-buddy won't be able to resist these reusable bags—each one comes in colorful designs of everyone's favorite local treats: kwek-kwek, kikiam, taho, sorbetes, and more!
Available at SAC People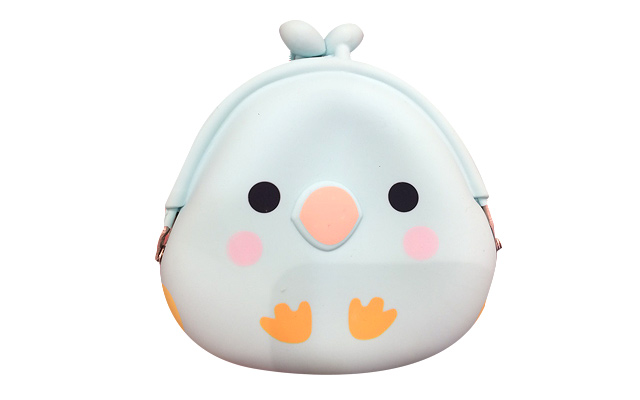 Coin purse (P99)
How many times have you seen your sister or friend fumble around the mess that is her bag to look for loose change? Here's a purse that can hold her money and make her say "aww" because it's just so darn cute.
ADVERTISEMENT - CONTINUE READING BELOW
Available at Mumuso
FLUFFY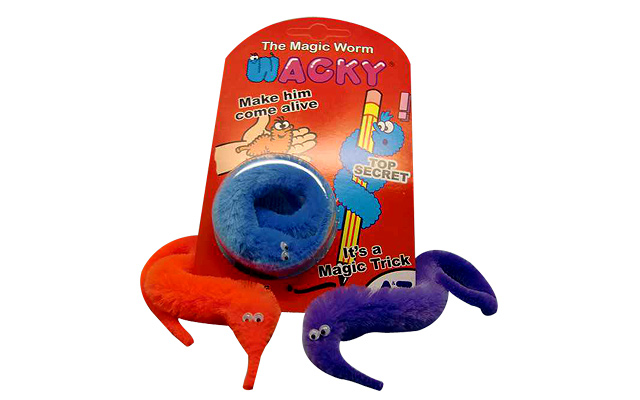 Magic Worm (P100)
Bored at your desk? This furry little toy will perk you up while waiting for your next coffee break!
Available at National Book Store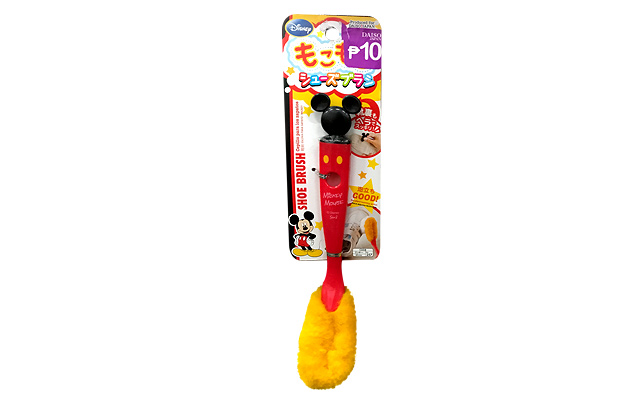 Shoe Brush (P10)
This yellow shoe brush will instantly brighten up your dull and dreary shoe room—well, unless your footwear is as vibrant as this.
Available at Daiso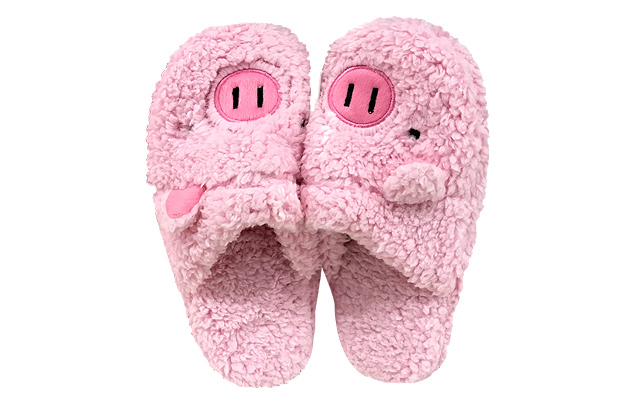 Bedroom Slippers (P129.75)
Upgrade your ragged, old bedroom slippers with this cute and fuzzy pair. The fact that it's pink makes it even better!
Available at Robinsons Department Store
USEFUL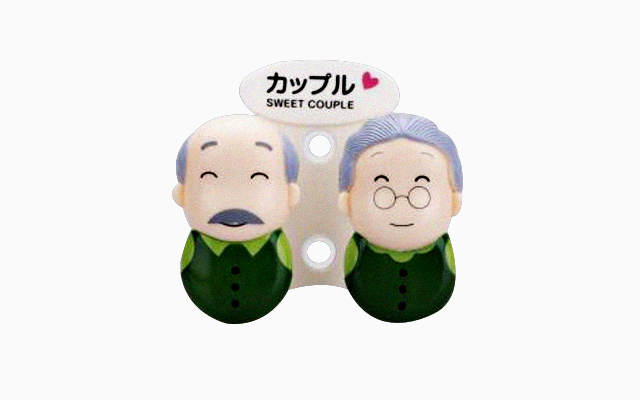 Toothbrush Holder (P99)
The couple that brushes their teeth together, stays together. Plus this cute holder will make sure that your toothbrush is safe and clean.
Available at Miniso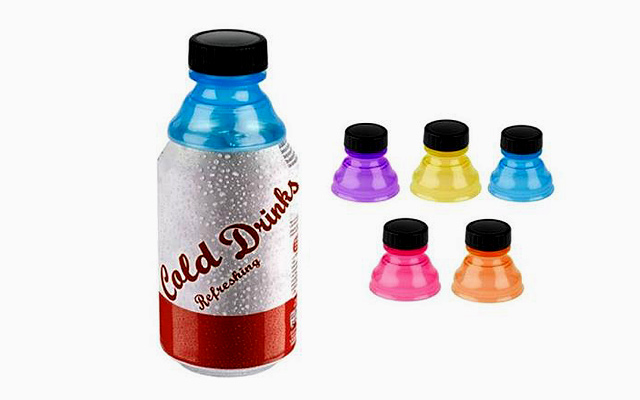 Soda Can Stopper (P50)
Can't finish your canned drink? Don't worry about losing the fizz or spilling your cola because this Soda Can Stopper acts like a bottle lid.
Available at Quirks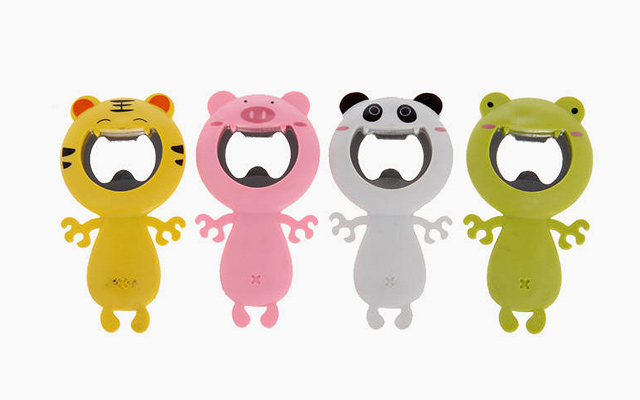 Animal Bottle Opener (P69.75)
Add some colors to your kitchen with animal-themed bottle openers. You surely won't lose it!
LONG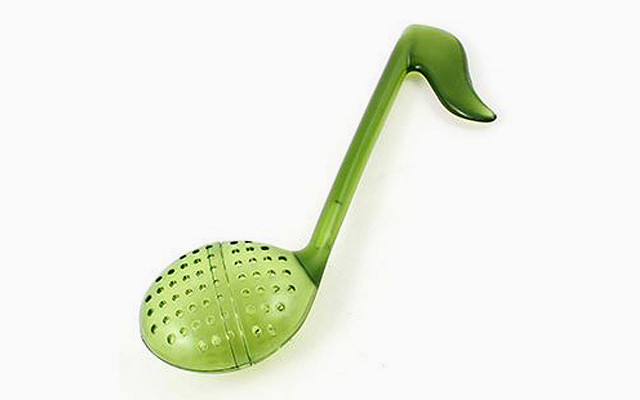 Tea Strainer Music Note (P33)
This is the perfect tool for that tita who loves having tea with her amigas.
Available at Dimensione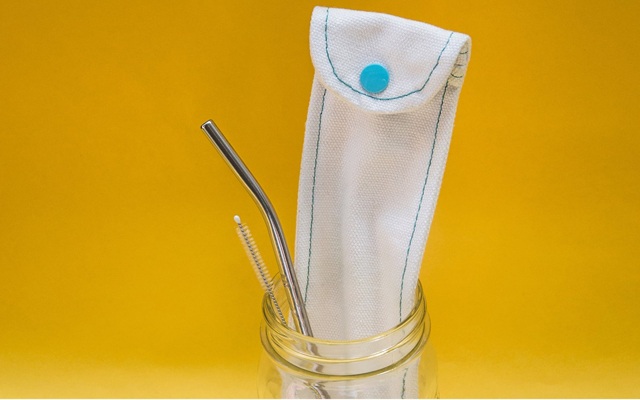 Sip Steel Straw Classic Set (P120)
Stumped on what gift to give to that environmentalist friend? Here's a cool gift set that is Earth- and wallet-friendly.
Available at sip.ph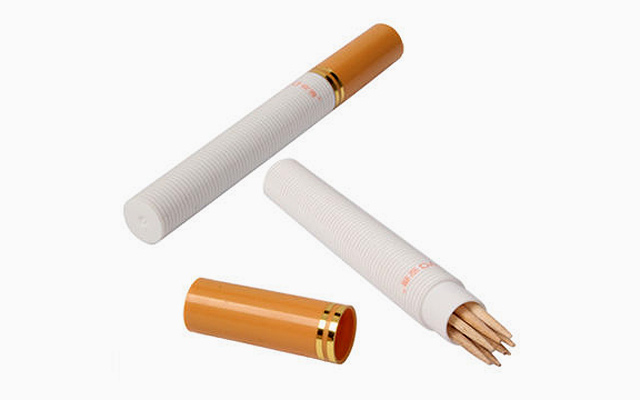 Cigarette Toothpick Holder (P66)
This toothpick holder has all the coolness cigarettes have, minus the health risk.
Available at Dimensione
STICKY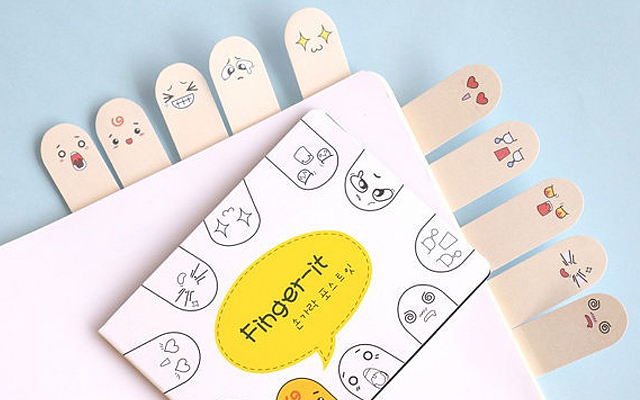 Finger-It Sticky Notes (P65) 
ADVERTISEMENT - CONTINUE READING BELOW
We all have that one friend who always has a million things to do but can't find the words to express how he or she feels. These sticky notes show a range of emotions that will most likely comfort your friend in the best and worst of times!
Available at Powerbooks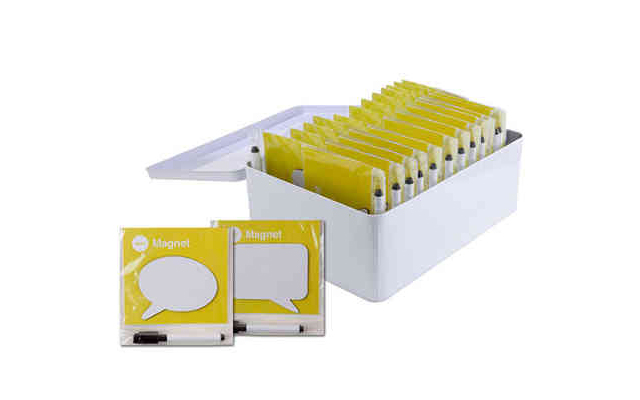 Talk Fridge Board Display (P150)
Know someone who eats when everybody's sleeping? Remind her/him that it's not healthy with this ref magnet!
Available at Quirks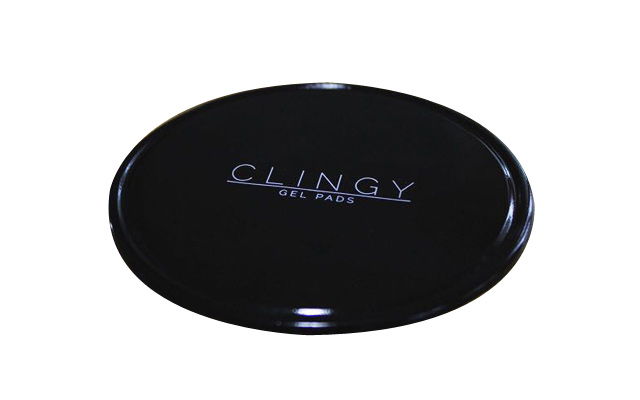 Clingy Sticky Gel Pad (P90)
Keep your keys and other small items in one place with the help of this sticky gel pad.
Available at Shopee
SWEET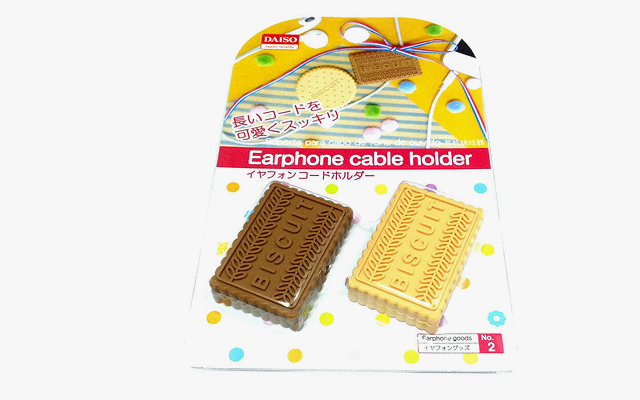 Biscuit Earphones Cable Holder (P88)
Tangled earphones are a pain, but with this adorable biscuit-shaped pair, you can keep your cords neat and tidy while on a commute.
Available at Daiso Japan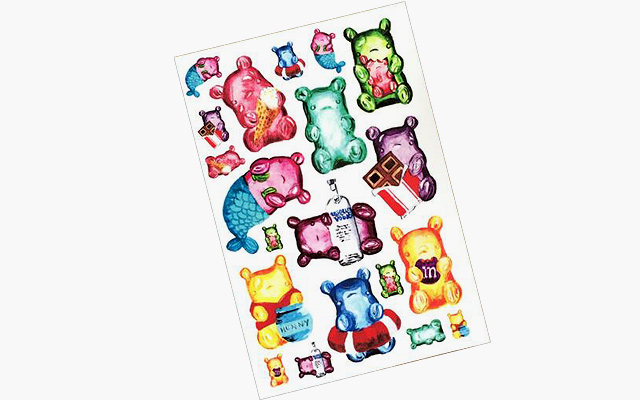 Gummy Sticker Set (P140)
Add a sweet pop of color to your laptop or favorite notebooks with this watercolor sticker set. We can't choose a favorite gummy bear—they're all so cute!
Available at The Craft Central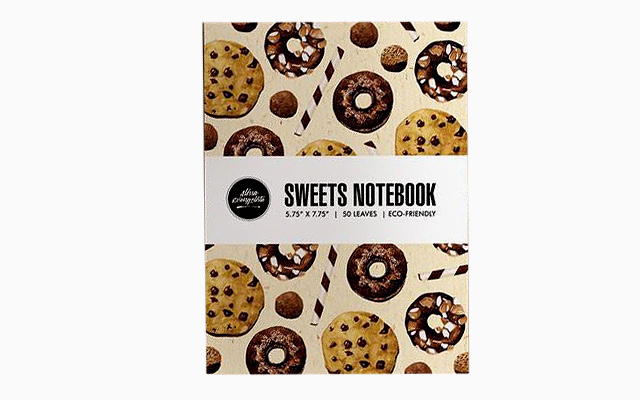 Sweets Notebook (P150)
Perfect for those who can't resist a second slice of cake (it's okay, we won't judge), this illustrated notebook will brighten any dessert lover's day.
Available at The Craft Central
SHINY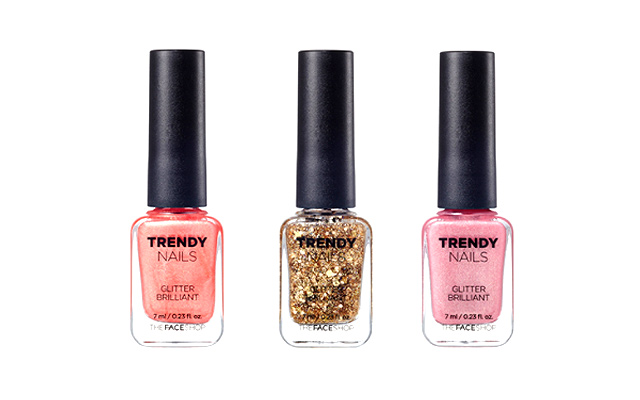 Trendy Nails Nail Polish (P95) 
A holiday outfit isn't complete without a glittery accessory and these polishes are the perfect finishing touch.
Available at The Face Shop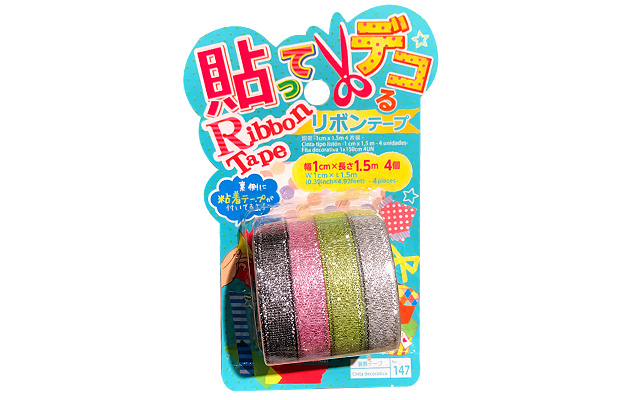 Glitter Tape (P88)
Give this to your stationery-loving friend who loves working on all kinds of arts and crafts. Pro tip: It'll also be cute to use this sparkly tape to stick the gift tag onto your present!
ADVERTISEMENT - CONTINUE READING BELOW
Available at Daiso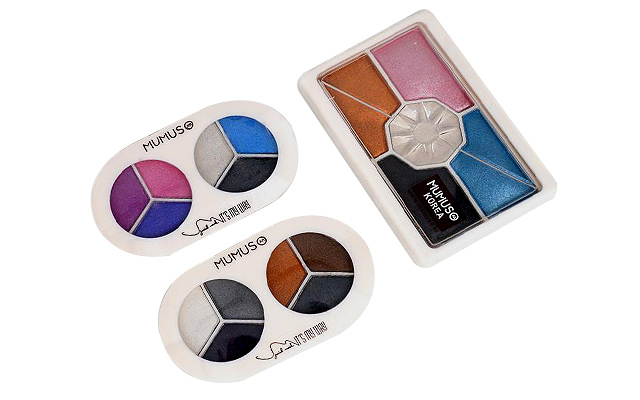 Glitter Eye Shadow (P99)
The holidays are all about being extra with your look and this supper affordable palette will make a great present for the beauty junkie.
Available at Mumuso
Load More Stories