10 Smart Ways to Make the Most Out of Your Guam Shopping Weekend
Stretch your shopaholic muscles!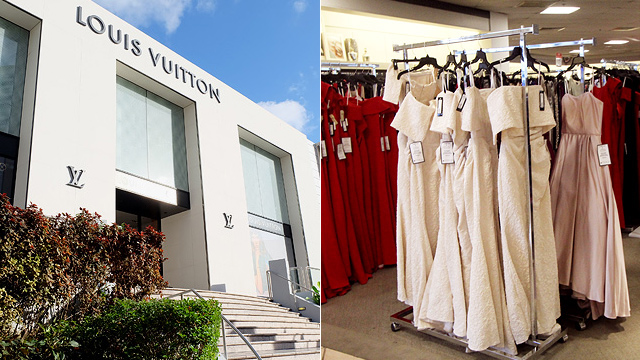 (SPOT.ph) Filipinos love a good bargain, whether they're on the hunt for luxury brands or are ready to nab off-season sale items, making Guam, a U.S. territory just three and a half hours away, a great destination for Pinoys who like to shop. With tax-free shopping, a plethora of high-end brands as well as outlet stores, you've got all bases covered.
If you're making the quick journey to Guam for a shopping vacation, here's how to get incredible bang for your buck.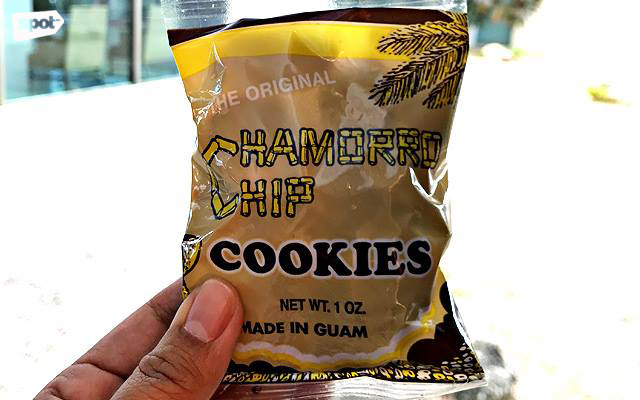 ADVERTISEMENT - CONTINUE READING BELOW
Buy pasalubong in bulk.
The Chamorro people are Guam's indigenous folk and their famous macadamia nut and chocolate chip cookies are pretty amazing. While you can buy big packages for U.S. $5, you can also find 99-cent pocket-sized bags that are perfect to distribute among all your co-workers (and cheap enough to not leave anyone out).
Available at Kmart. Kmart is at 404 North Marine Drive, Tamuning.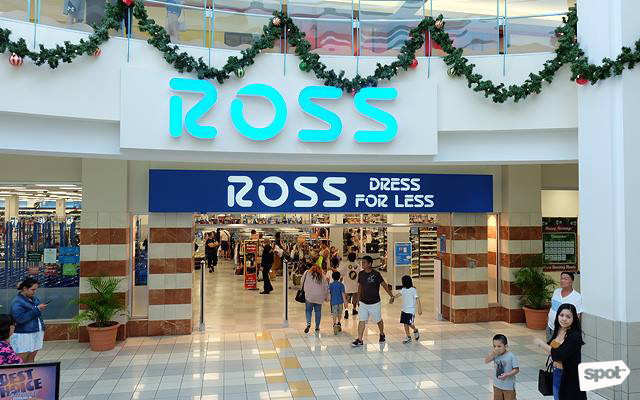 CONTINUE READING BELOW
Recommended Videos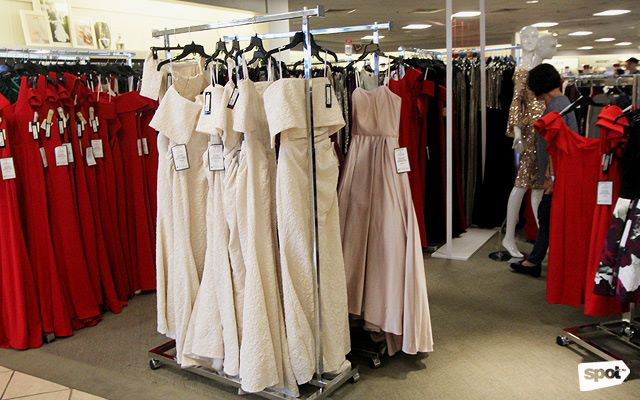 ADVERTISEMENT - CONTINUE READING BELOW
Spend a few hours at Ross Dress for Less.
The off-price department store gives year-round cut-price deals on all the U.S. brands you love and more. Wade through shelf upon shelf of clothes, shoes, accessories, home goods, and food. The number of goods on offer can be overwhelming, but the true blue shopper won't let that get in the way. Get medium-sized travel trolleys at under U.S. $100, or your favorite scents at 50% to 60% off. Open from 6 a.m. to 1:30 a.m., with new deliveries over several shifts per day, every shopping addict is going to want to make multiple trips to this discount mecca.
Ross Dress for Less is at Guam Premier Outlets, 199 Chalan San Antonio, Tamuning.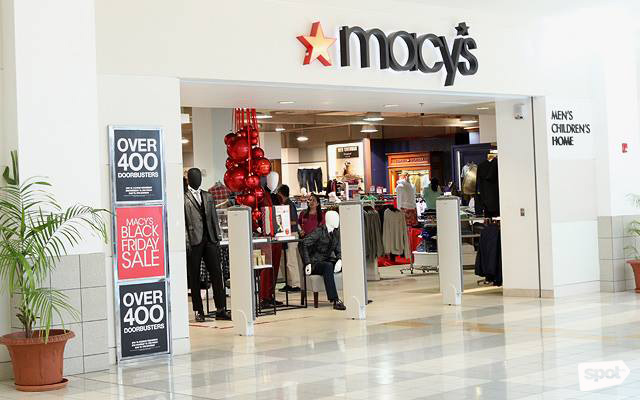 Head straight to Macy's clearance racks.
If you prefer more systematic shopping, Micronesia Mall's Macy's branch gives you all the U.S. name-brand goods minus the headache. Pro tip: Clearance racks are always well-stocked at Macy's, so you'll want to head there first before going through in-season styles. Watch for promotions at the beauty counters, too—samples and trials are only a quick request away!
ADVERTISEMENT - CONTINUE READING BELOW
Macy's is at Micronesia Mall, 1088 W. Marine Drive, Suite 1000.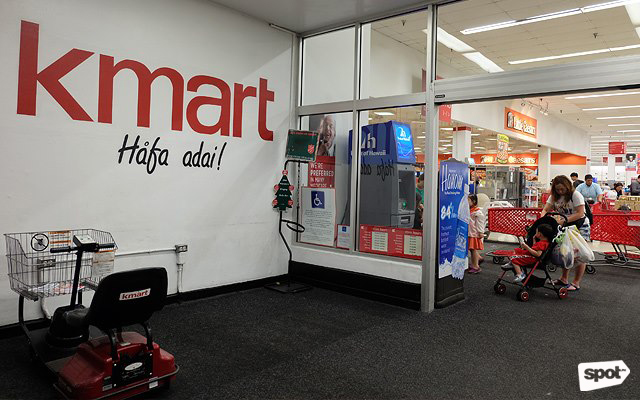 Go grocery shopping at Kmart at night.
Sleep is for the weak—especially if you want to make good on Guam's 24/7 shopping promise. What better way to pick your midnight snack than by rifling through the endless aisles of U.S. goods? If you're a fan of Pop Tarts, Lucky Charms, and all the sugary goodness that American snacks have to offer, you'll be in luck at this one-stop shop. Kmart also has a great selection of kids' toys, electronics and tools, inexpensive clothes, and drugstore beauty finds, to keep everyone in the family pleased as pie.
Kmart is at 404 North Marine Drive, Tamuning.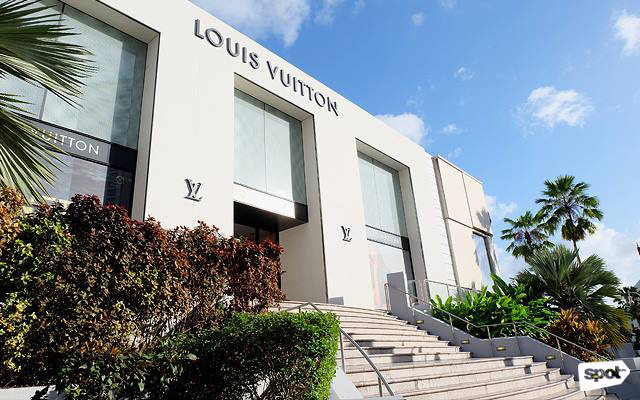 ADVERTISEMENT - CONTINUE READING BELOW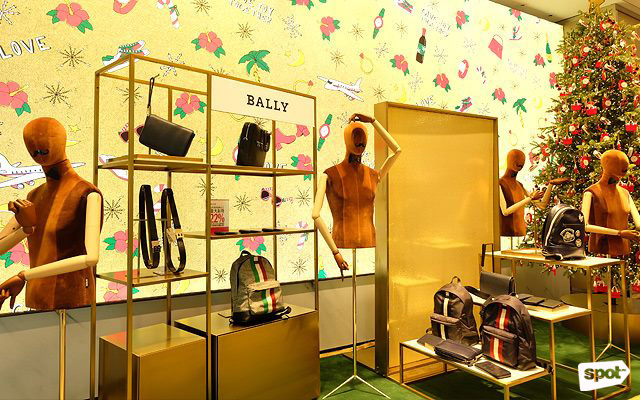 Download the Shop Guam e- Festival Mobile App when buying luxury.
Guam doesn't scrimp when it comes to discounts, and they don't mind heaping sale on top of sale on top of sale. Make sure to download the app to get a shopping directory, as well as coupons and exclusive offers that can shave away a percentage off your luxury purchases (when spending big, these discounts help!).
Download the app.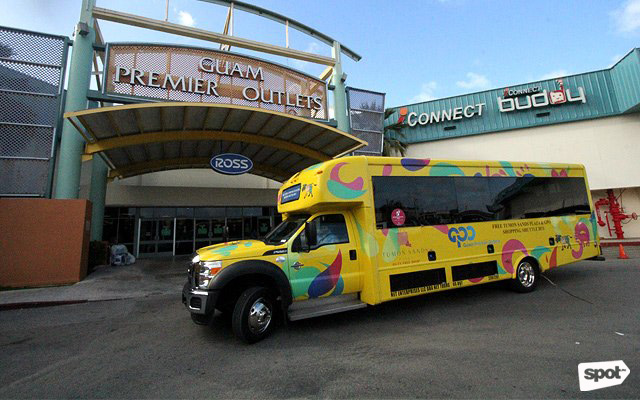 ADVERTISEMENT - CONTINUE READING BELOW
Buy off-season.
Like the Philippines, Guam enjoys tropical weather all-year round, so seasonal items like puffer jackets and winter coats can drop in price, no muss, no fuss. If you're planning a season-centric trip to colder climates, Guam is the perfect pit stop to stock up on thermals, outerwear, and boots. With brands like Tommy Hilfiger, Calvin Klein, and Nine West outlets open year-round, you're sure to find something you'll need no matter what month you visit.
Guam Premier Outlets is at 199 Chalan San Antonio, Tamuning.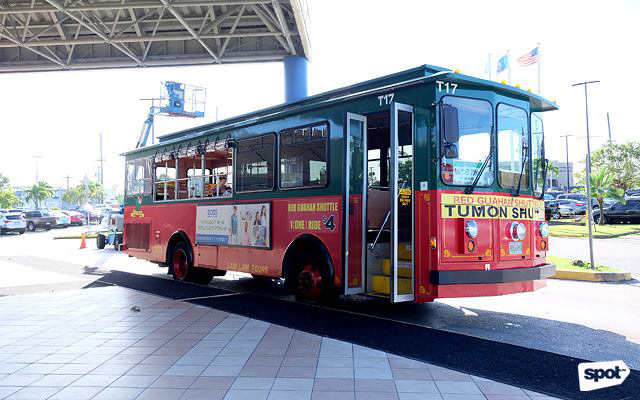 Ride the shuttle.
Tourists in Guam have travel easy, with free shuttles connecting nearly all hotels to every mall, outlet, and shopping destination on the island. When checking in, make sure to check with your hotel's concierge for schedules and trips so you can plan out your day and maximize your shopping.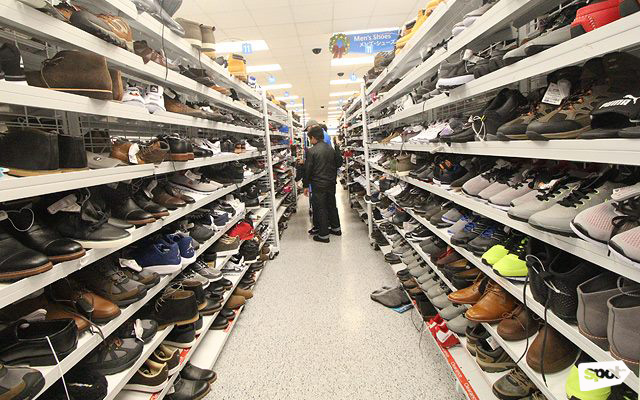 ADVERTISEMENT - CONTINUE READING BELOW
Pro Tip: Have a strategy.
Frequent shoppers are expert navigators among the many racks of items at places like Ross and Kmart, strategically placing picks in hidden corners and tucking in-demand shoe sizes on bottom shelves to escape other shoppers' gazes. Be watchful, think smart, and pile your cart with one-off items to avoid missing out on a good sale.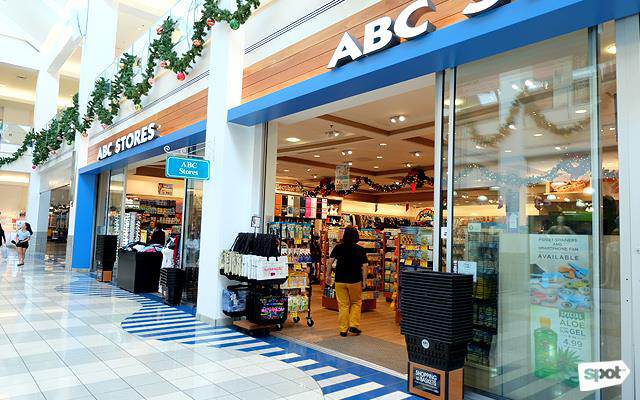 Pop into the local convenience store.
Guam has a proliferation of ABC Stores all over town, and while they may seem like your typical convenience shop, you'll also find some unique Guam-specific items that will be great for last-minute pasalubong. Case in point, Guam has the highest consumption of Tabasco in the world—why not bring home some Tabasco Chocolate?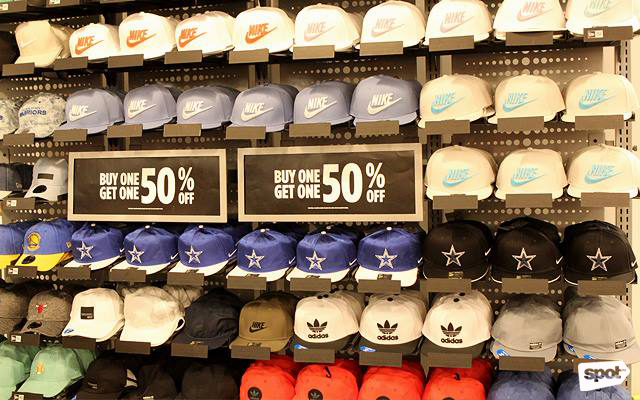 ADVERTISEMENT - CONTINUE READING BELOW
Spot the BOGO deals.
Guam's e-Shopping Festival means that deals are everywhere, no matter what your budget is. Make the rounds before you buy and watch for two-for-ones that won't break the bank.
BONUS:
Keep an eye out for flight deals.
Coinciding with Guam's shop fest is Cebu Pacific's current baggage allowance promo for passengers flying from Guam to Manila until December 15. With every purchase of 40 kilograms, passengers get 25 kilograms additional for free, which will be granted to them upon check-in.
Cebu Pacific flies between Guam and Manila thrice weekly—every Tuesdays, Thursdays, and Saturdays. Flights are made on the 180-seater Airbus A320. Lowest fares are U.S. $127 to U.S. $143, all-in fare per passenger inclusive of terminal fee, web admin fee, and country-specific taxes (does not include Philippine tax).
Share this story with your friends!
---
Help us make Spot.ph better!
Take the short survey
Load More Stories