What to Buy When Shopping for Souvenirs in Taipei, Taiwan
From the ubiquitous pineapple cake to artsy finds that are uniquely Taiwan, you've got a lot of options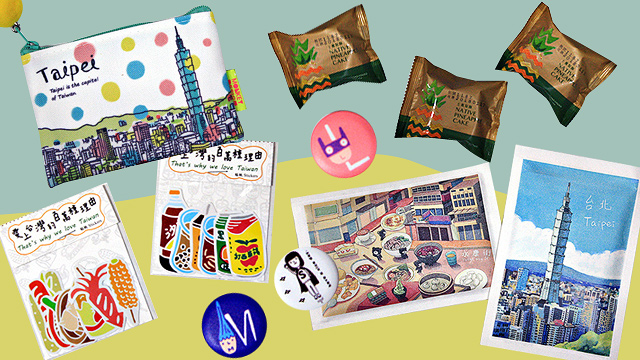 (SPOT.ph) We're pretty sure that—if you haven't already been there in the past couple of months or so—Taiwan is on your list of upcoming travel destinations. With the prospect of fun night-market shopping and adventurous street-food eating, who can resist? But when you're faced with rows upon rows of stalls offering all sorts of souvenirs to take home, it's hard not to get overwhelmed. We're helping you narrow down your choices.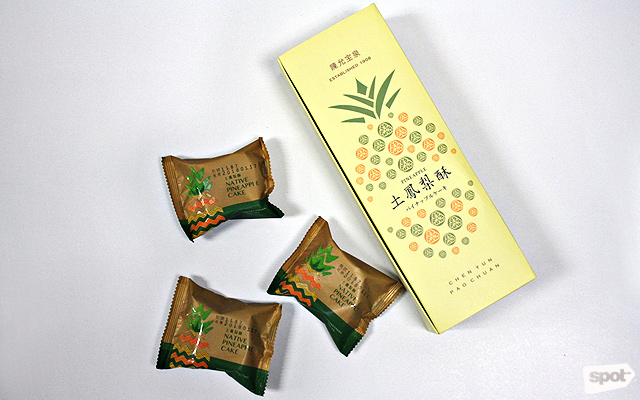 Pineapple Cake
Giving pineapple cake is a tradition that started over 1,700 years ago, when the emperor of the Shu kingdom sent it among his gifts to his betrothed's family. The belief is that the cake would bring good luck and prosperity to anyone who eats it. Today, the pineapple cake comes in the form of individually wrapped squares of crumbly pastry enveloping a pineapple filling that's the perfect balance of sweet and tart. A lot of the options—like this one from Chen Yun Pao Chuan (NT $240/box of 6)—come in pretty packaging, too.
ADVERTISEMENT - CONTINUE READING BELOW
Where to buy: Chen Yun Pao Chuan, available at B1, Taipei 101 Mall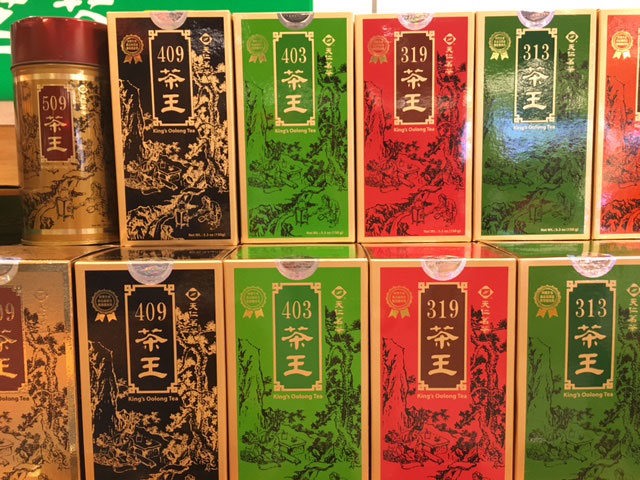 CONTINUE READING BELOW
Recommended Videos
Oolong Tea
Taiwan's terrain and climate make it ideal for growing tea, and tea farming is ingrained in their history and culture—much like the way wine is practically synonymous with France. Oolong tea is the kind most widely produced here, so you can be sure they've gotten very, very good at it. Ten Ren's signature King's Oolong is blended with ginseng and comes in green or dark variants, with the strongest being King's 919 (starts at NT $200 for a box of 10 tea bags, NT $460 for a 150-gram canister of tea leaves).
Where to buy: Ten Ren Tea, available at department stores like Shin Kong Mitsukoshi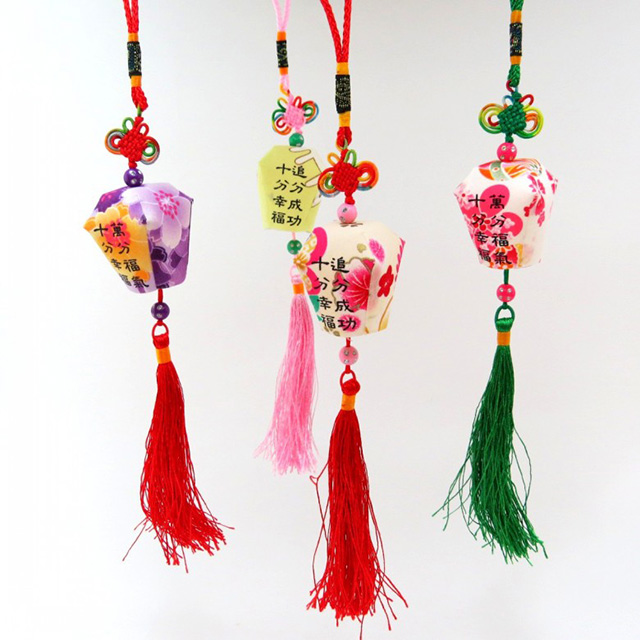 ADVERTISEMENT - CONTINUE READING BELOW
Mini Sky Lanterns
Whether they're a small memento of the full-sized lantern you released into the sky in Shifen or cute little tokens that are distinctively Taiwan, mini sky lanterns (NT $50) are available pretty much everywhere and make for meaningful presents. The colors represent different wishes, like yellow for success in school or light green for professional growth.
Where to buy: Night markets; Ximending at Wanhua District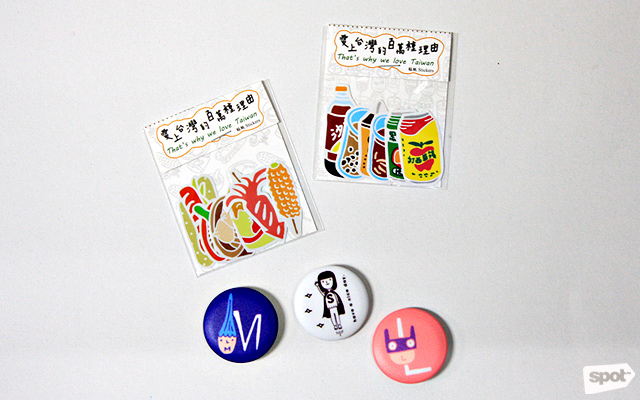 Stickers and Pins
Looking for something a bit more non-traditional? Make sure to check out Ma Ma Umbrella & Handmade Market at Ximending for artsy finds with eye-catching designs, a lot of them by locals like Yohand Studio. Be warned: You'll have a hard time choosing from their stash of pins and stickers (NT $30 to NT $50 each).
Where to buy: Ma Ma Umbrella & Handmade Market in Ximending, Wanhua District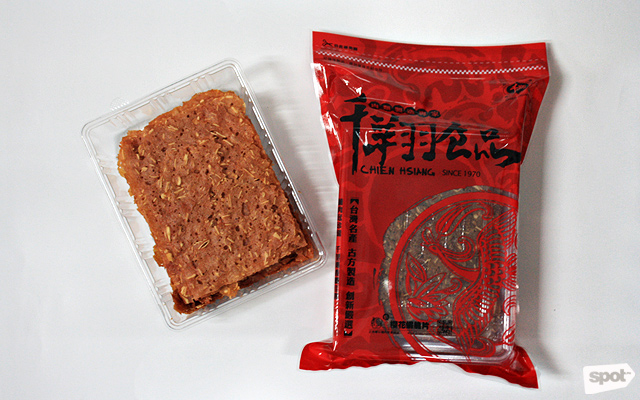 ADVERTISEMENT - CONTINUE READING BELOW
Dried Crispy Pork
Chien Hsiang is well-known for pork floss, but snack fiends would also love their dried crispy pork or squid (NT $200). The paper-thin sheets are addictively crackly and savory, great for munching on its own or maybe even as a garnish. Either way, one package would not be enough.
Where to buy: Chien Hsiang Foods, No. 281, Section 5, Nanjing East Road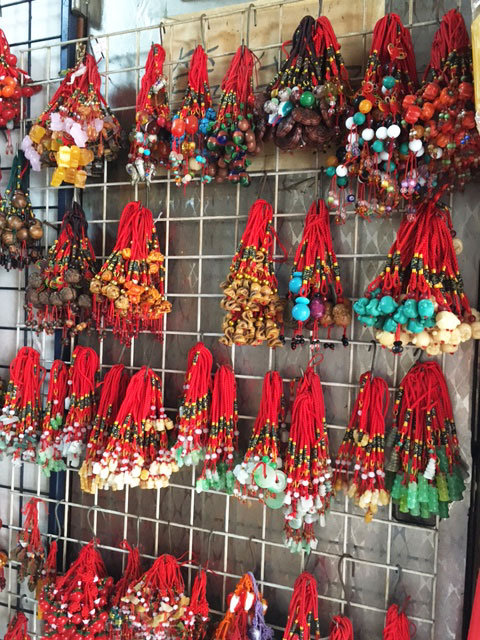 Phone Charms
These ubiquitous phone charms carry everything from jade in all sorts of shapes to pop culture-inspired ornaments. At NT $10 to NT $15, they're a wallet-friendly way to show your friends you were thinking about them while exploring Taipei's many night markets.
Where to buy: Night markets; Ximending at Wanhua District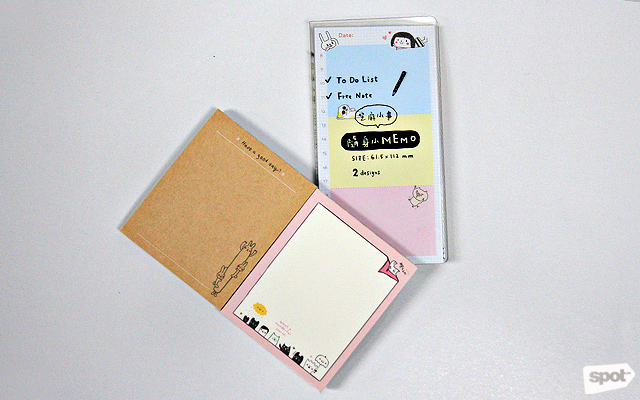 ADVERTISEMENT - CONTINUE READING BELOW
Stationery
If the scent of books and paper products is as thrilling to you as the sweet smell of egg waffles, you'll love Tien Chiao Shih Books and their dizzying selection of cute notepads, notebooks, and pens in all colors. How about a to-do list pad (NT $23) for your super-organized BFF?
Where to buy: Tien Chiao Shih Books, also known as Stepping Stone Bookstore, No. 24, Xuchang Street, Zhongzheng District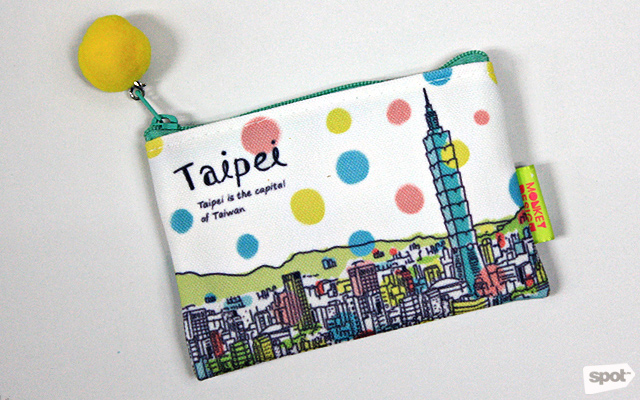 Coin Purse
You'll see plenty of waterproof canvas bags and purses around the night markets, but these coin purses (NT $120) come in several designs that highlight different parts of Taiwan. You're probably going to want one for yourself.
Where to buy: Taiwan Gift Shop at Taipei Main Station or Ningxia Road, Datong District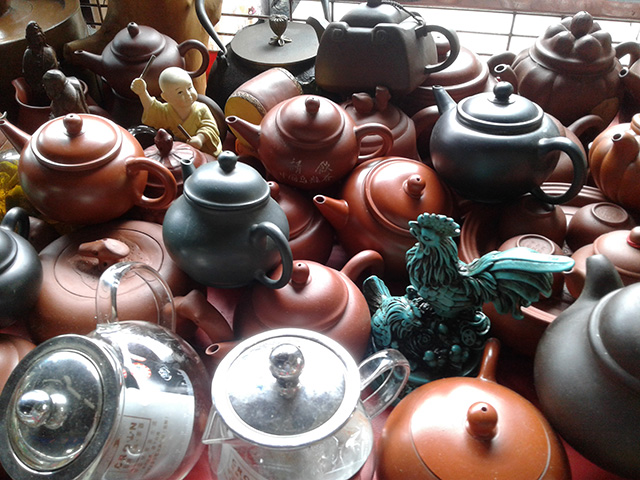 ADVERTISEMENT - CONTINUE READING BELOW
Clay Teapots
What's just as important as getting good-quality tea? Making sure you've got the right tools to make it! There are plenty of tea sets to choose from, but if you want something no-fuss to give as a gift, you'll find beautiful clay teapots (NT $250 to NT $300 for a set) at Kaohsiung Jade Market.
Where to buy: Kaohsiung Jade Market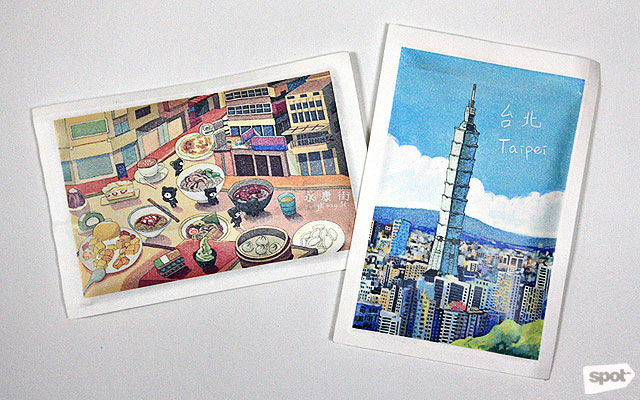 Unique Postcards
What's better than a postcard you can send via snail mail? A postcard that's got coffee in it (NT $60 each)! You can choose from several different designs and send them off to friends before flying back home—or just hand them over with a short note saying, "Happy caffeinating!"
Where to buy: Taiwan Gift Shop at Taipei Main Station or Ningxia Road, Datong District
Share this story with your friends!
---
Help us make Spot.ph better!
Take the short survey
Load More Stories