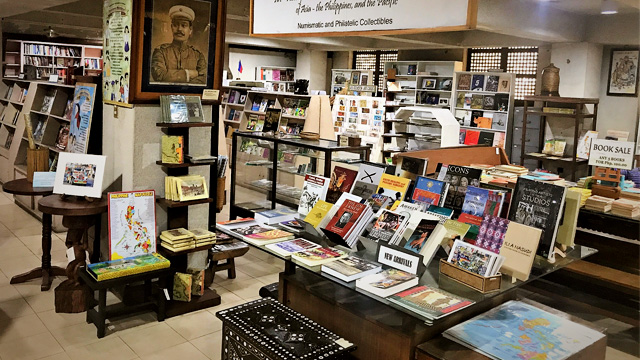 (SPOT.ph) You might think people stopped reading books with the rise of digital technology, but the emergence of bookstores catering to indie publishers and even secondhand books say a lot about our unwavering love for reading. Aside from the usual bookstores and publishing houses, where else can you get your literary fix? We round up some lesser-known bookstores in the Metro.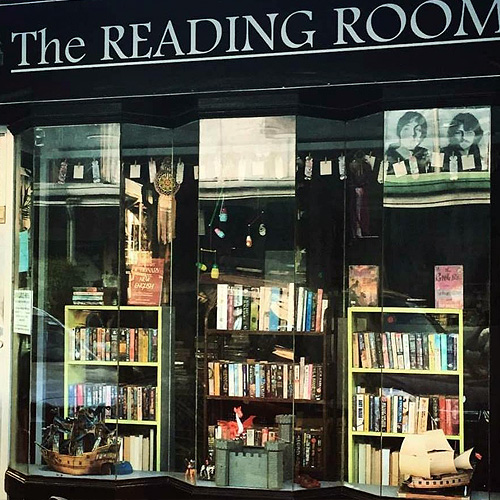 ADVERTISEMENT - CONTINUE READING BELOW
The Reading Room
www.facebook.com/THEREADINGROOM888
Located in one of the Metro's hipster havens, Cubao Expo, The Reading Room is actually a place where Soulcard Reading sessions are held. This is usually done on the second floor and in absolute privacy. The first floor is a book shop, a boutique, and a display area for artists' works, where those who are waiting their turn can unwind.
It's no wonder that the books they have available are of the fantasy genre such as Harry Potter, Game of Thrones, The Sisters Grimm, and more. They also have mystery-genre books such as those written by Sidney Sheldon and Agatha Christie. Some books are sold for as low as P200 and hardbound ones in mint condition can go up to P800.
The Reading Room is at Shop #39, Cubao Expo (former Marikina Shoe Expo), Cubao, Quezon City.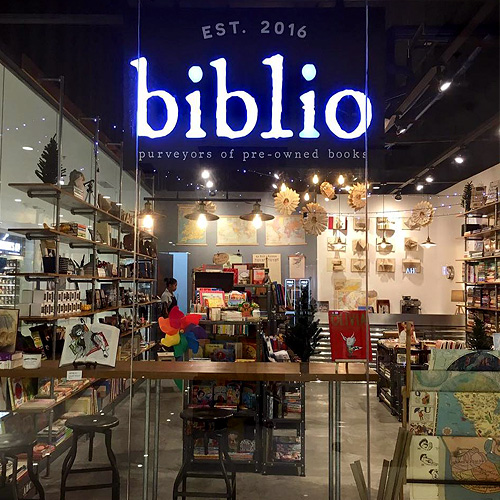 Biblio
They call themselves the purveyor of pre-owned books. A book shop that also doubles as as a coffee shop, Biblio would catch the eye of book lovers anywhere with their book-inspired decor. The best part? You can score cheap finds for as low as P50! Some hard-to-find books or books with hard-to-find covers are also available here. J.R.R. Tolkien Vintage Cover of The Hobbit and The Two Towers? They're available for P149! They also have occasional promos like getting a free cup of coffee for a single purchase worth P300.
Aside from books, they also sell book decor like a floating book shelf for P249 or a secret book box for the same price.
See a list of Biblio branches.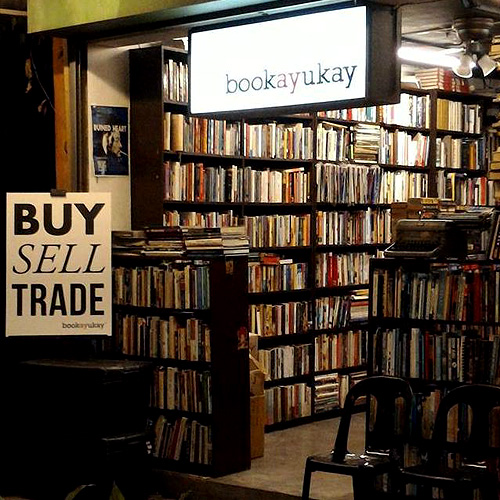 ADVERTISEMENT - CONTINUE READING BELOW
Bookay Ukay
At Bookay Ukay. You can buy, sell, or trade your books for as low as P60! Hardbound books may sell for a steeper price like P300 and brand-new ones can go for P600. Their collection is pretty diverse—from classics, biographies, fiction, suspense, romance, and more.
Going through their list of available authors is like a throwback to your literature readings from high school. They have the essentials like Shakespeare, Milton, Austen, James, and even Aristophanes. Of course, they also have more modern titles like Artemis Fowl, Abraham Lincoln: Vampire Hunter, or The Diary of a Wimpy Kid. Like any good ukay, these titles come and go and you just have to really look for the ones you like. Pro tip: Follow their social media pages because they constantly update them with new selections.
Bookay Ukay is at 78 Maginhawa Street, Teachers Village East, Diliman, Quezon City.
ADVERTISEMENT - CONTINUE READING BELOW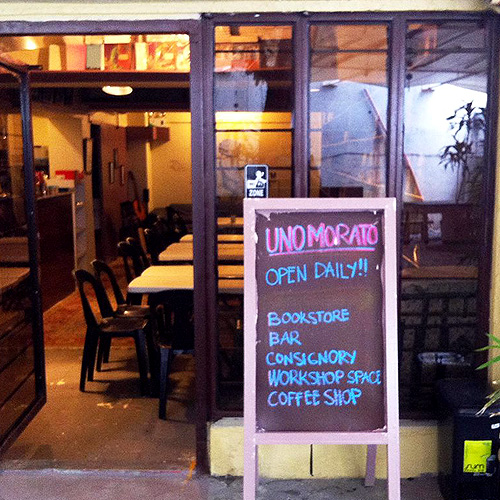 Uno Morato
Formerly located along E. Rodriguez, Uno Morato is known as a haven for indie artists and writers. Events like game nights are usually held in this bar-slash-bookstore-slash-café-slash-idea space. Books by indie publishers are usually stacked on their shelves, ready for purchase.
They have around 100 titles written and produced by new and innovative Filipino writers and artists from High Chair Poetry Press. They also have comic books, fiction, and non-fiction Filipino titles. Some of their notable books for sale include Apol Sta. Maria's Alamat ng Pangit (P300), Mabi David's Spleen (P300), and Conchitina Chingbee Cruz's Dark Hours (P300).
ADVERTISEMENT - CONTINUE READING BELOW
Uno Morato is at 120 Maginhawa Street, Teachers Village East, Diliman, Quezon City.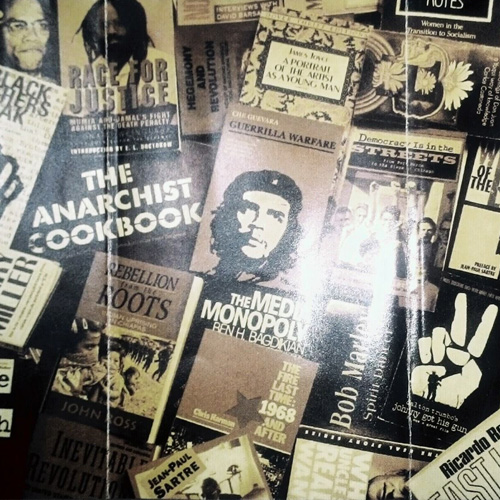 Books From Underground
www.facebook.com/booksfromunderground
Who would've thought that a stall in a tunnel can have so many finds? Books From Underground has categorized their collection into very interesting topics such as World War I and II Fiction/Non-Fiction; Epics, Sagas, and Myths, Criticism and Essays; Erotica; Eastern European/Nordic/Jewish Literature; Fantasy and Medieval; French Literature, and more.
ADVERTISEMENT - CONTINUE READING BELOW
Most of their books are priced at P50, P100, or P150 but premium books may sell for P450. Safe to say, you can find lots of interesting books here once you get past its exterior.
Books From Underground is at the underpass, Padre Burgos, Manila.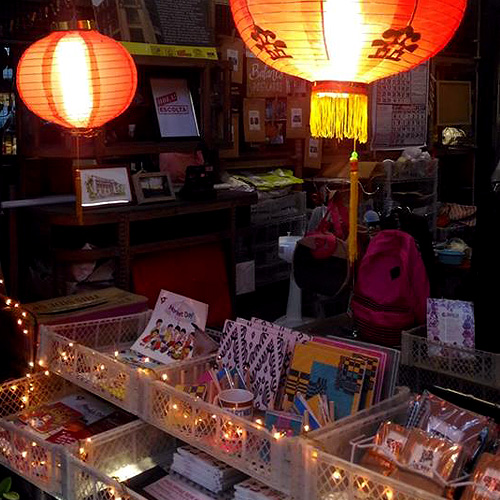 HUB: Make Lab
www.facebook.com/TheHUBMakeLab
The sellers in HUB: Make Lab used to be available only at Saturday X Future Market, but now they have permanent stalls located in the First United Building along Calle Escolta. Hemingway Bookshop is one of those sellers, with titles across different genres such as philosophy, Japanese literature, political philosophy, business, cinema, and more. Most of the softbound books are sold for P150 to P350 while hardbound books are sold for P300 to P450.
ADVERTISEMENT - CONTINUE READING BELOW
The stall of Heritage Collective also has several books, most of them related to heritage and literature, including the What Kids Should Know series of Adarna (P150 each), Imelda's Color Our Heritage Coloring Book (P150), and even books from the National Commission of Culture and the Arts such as Siglo 20: A Century of Philippine Design (P500) and Regulating Colonial Spaces (P500).
HUB: Make Lab is at 413 Escolta Street, First United Building, Manila.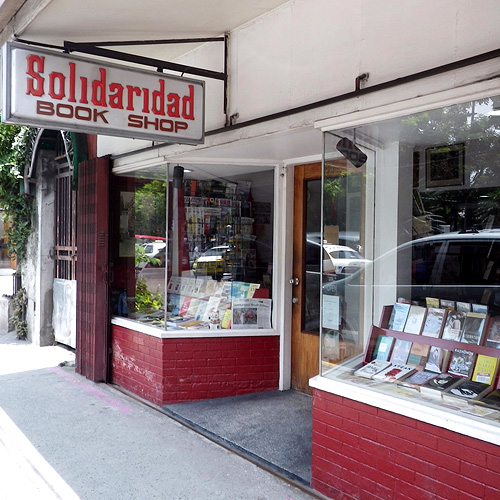 ADVERTISEMENT - CONTINUE READING BELOW
Solidaridad Bookshop
www.facebook.com/solidaridadbookshop
Owned by National Artist for Literature F. Sionil Jose, Solidaridad has been selling Filipiniana books since 1965. For a small bookstore, they are often praised for having the widest range of Filipiniana titles in the country and humanities titles in Southeast Asia. Aside from books by Filipino authors, they also sell titles from international authors. They also have Eastern and Western nonfiction collections, and international magazines.
Solidaridad is at 531 Padre Faura, Ermita, Manila.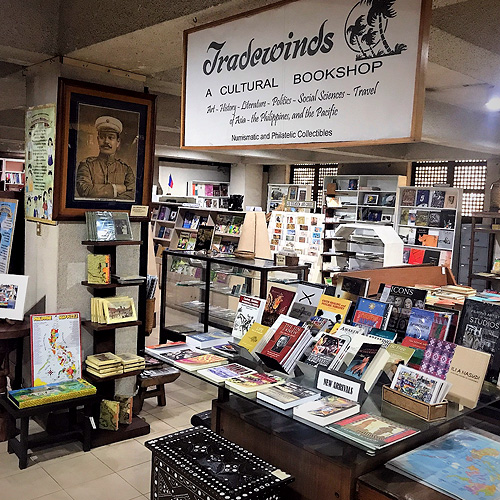 ADVERTISEMENT - CONTINUE READING BELOW
Tradewinds Bookshop
www.facebook.com/TradewindsBookshop
Describing themselves as a cultural book shop, Tradewinds Bookshop specializes in art books, history books, social sciences books, and more. Most of these titles focus on the Philippines and Asia Pacific. For example, they have What Kids Should Know About Filipino Food and Glimpses of Old Cebu: Images of the Colonial Era. They even have limited-edition books such as a photobook on Capiz shells. Some of their books can go up to P500 but when they have sales, you can buy five books for P100!
Tradewinds Bookshop is at 744 Calle Real, Intramuros, Manila.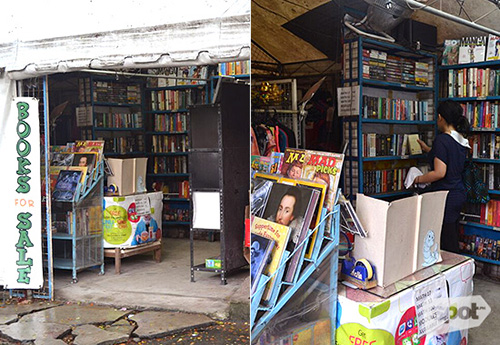 ADVERTISEMENT - CONTINUE READING BELOW
Bookstores in UP Diliman
The bookstores in UP Diliman have a more student-friendly price range. However, you have to know where to look for them. There are pop-up events or sales held in different colleges and some are only accessible by students because they are located inside one of the buildings.
Pro tip: When you're in the area, check out the Shopping Center and look for the stall Ate Weena's. They sell books for as low as P20! They have the usual popular authors such as Anne Rice or Paulo Coelho but they also have more obscure titles and subject books on philosophy and existentialism.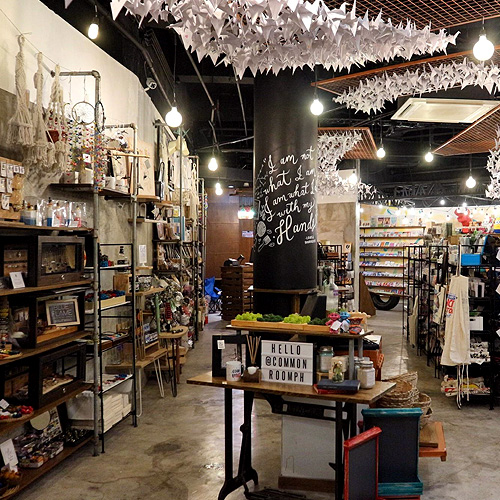 ADVERTISEMENT - CONTINUE READING BELOW
Common Room
Common Room may be known as an arts-and crafts store but what not many people know is that they also sell books from their partner artists. They even have an entire section dedicated to local books! They have comics from Meganon Comics and from romance authors such as Ines Bautista-Yao, and more.
Common Room is at 325 Dela Rosa Street, Katipunan Avenue, Quezon City
Share this story with your friends!
---
Help us make Spot.ph better!
Take the short survey
More Videos You Can Watch
Load More Stories