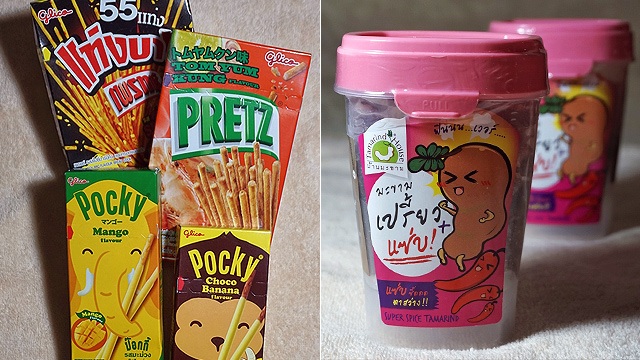 (SPOT.ph) Aside from being a cultural hub full of majestic Buddhist temples, Bangkok, Thailand is every bargain hunter's shopping paradise, with its jam-packed mall complexes and lively street markets. People often visit the city for its flea markets filled with cheap, fashion-forward clothing, and you might find yourself carting around a giant roller bag at the famous Platinum Fashion Mall just to hold all your finds. No matter how much shopping you do, though, the affordable prices will leave you with enough budget for souvenir hunting. Here are some items perfect for pasalubong.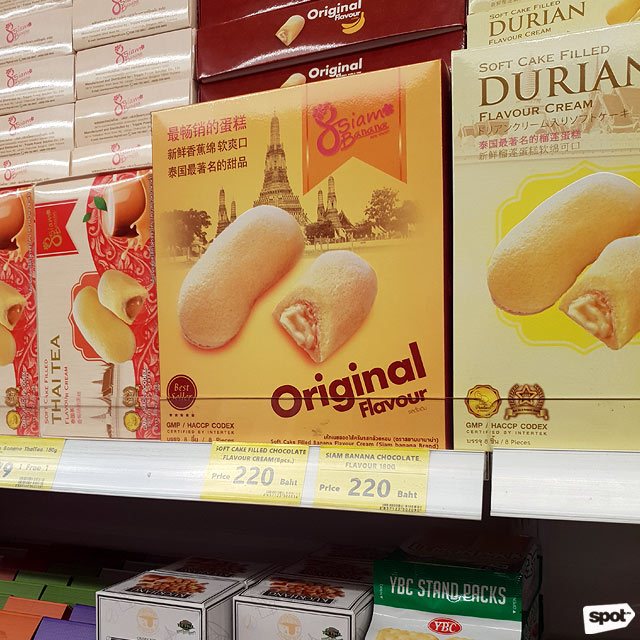 ADVERTISEMENT - CONTINUE READING BELOW
Banana sponge cake
If you've been to Japan, you've probably heard of Tokyo Banana, the popular banana sponge cake brand. Thailand happens to serve their own take on the custard-filled banana cake. You've got two options: Le Pan Banana is sold exclusively at 7-Eleven and is slightly cheaper than its Siam Banana counterpart sold at Tao Kae Noi Land outlets. Le Pan Banana usually expires after four days, while Siam Banana can last up to two weeks, so you might want to consider that when buying your stocks.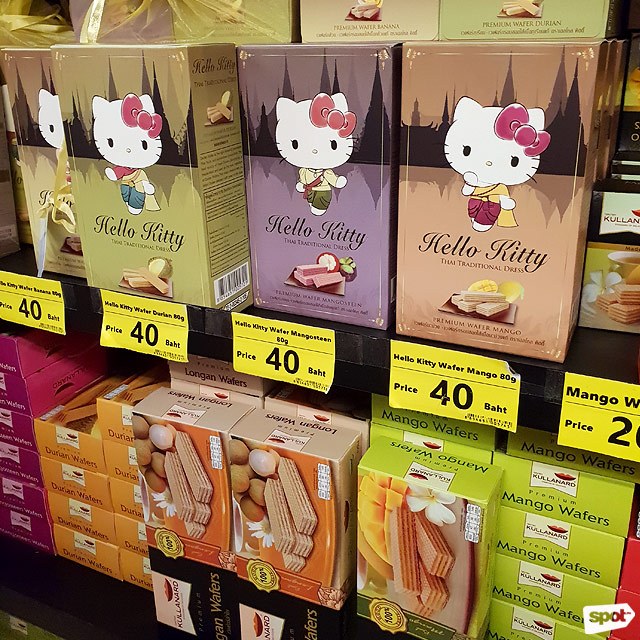 Pocky and Pretz in local flavors
While chocolate stick and pretzel snacks like Japanese brands Pocky and Pretz originally come from Japan and are also available locally, there are unique flavors you can find in other countries. Go to any grocery in Bangkok and you'll find mango-flavored Pocky, a flavor exclusive to Thailand, as well as choco banana. As for Pretz, they've got savory flavors like tom yum kung (hot and sour shrimp soup) and larb (a kind of meat salad). Love Hello Kitty? They've got mango and mangosteen-flavored Hello Kitty wafers, too.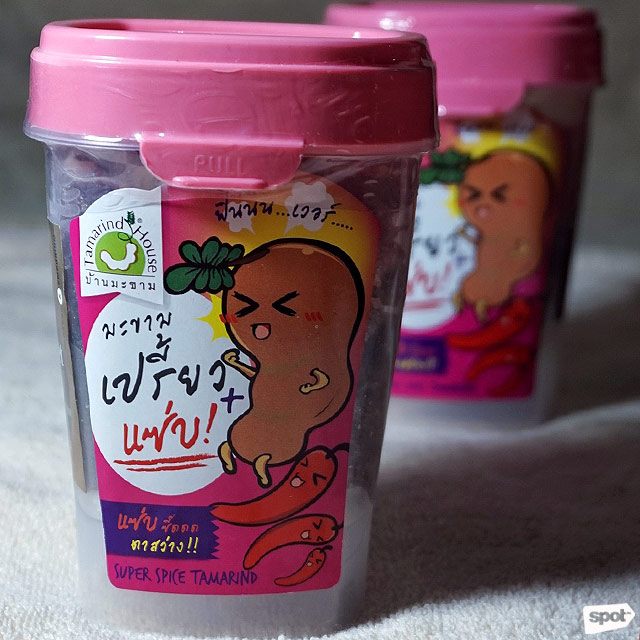 ADVERTISEMENT - CONTINUE READING BELOW
Super spicy sampaloc
Thai food often features a mixture of sweet, spicy, sour, and savory flavors, and this extends to their snacks and candies. Take for example the bottled super spicy sampaloc, which comes in sugared shreds. The spice doesn't kick in all at once, so you might find yourself in the middle of finishing a bottle before you realize it's getting too hot in here!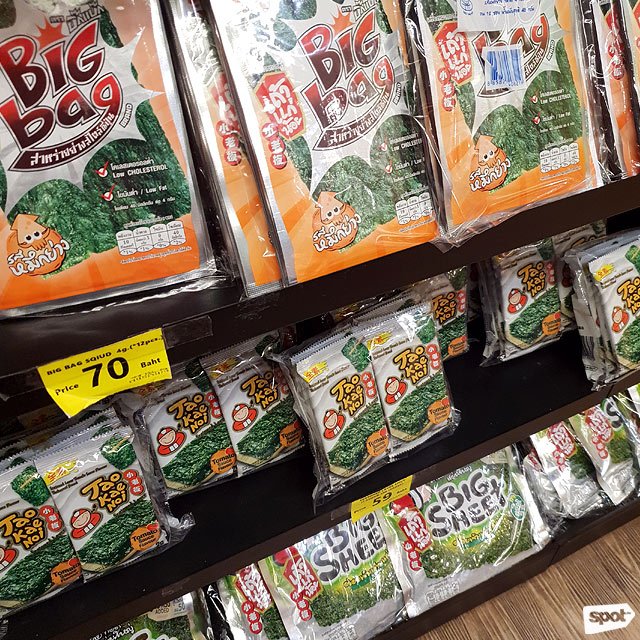 ADVERTISEMENT - CONTINUE READING BELOW
Dried seaweed
Thailand is home to one of the most popular dried seaweed companies in the world, Tao Kae Noi, and they've expanded to cover other types of snacks and pasalubong (Tao Kae Noi ramen, anyone?). Just visit any Tao Kae Noi Land outlet, and you can do all your snack shopping at once. But, of course, their dried seaweed is the star, and it comes in variants like fried, grilled, and roasted as well as a myriad of flavors from classic and hot and spicy to tom yum kung and spicy squid. You can enjoy them as rolls, sheets, and more. The only downside: They mostly sell each flavor in bulk, so if you feel like sampling different flavors first, consider buying by piece from street food vendors.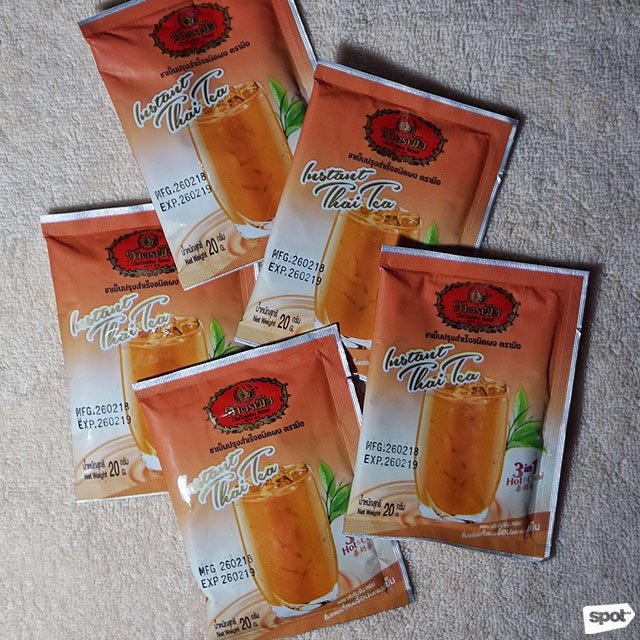 ADVERTISEMENT - CONTINUE READING BELOW
Thai iced tea
You can try Thailand's signature drink at pretty much any restaurant or street stall. Want to take the taste home to your milk tea-loving friends? Groceries and Tao Kae Noi Land outlets have different brands of instant Thai tea for sale.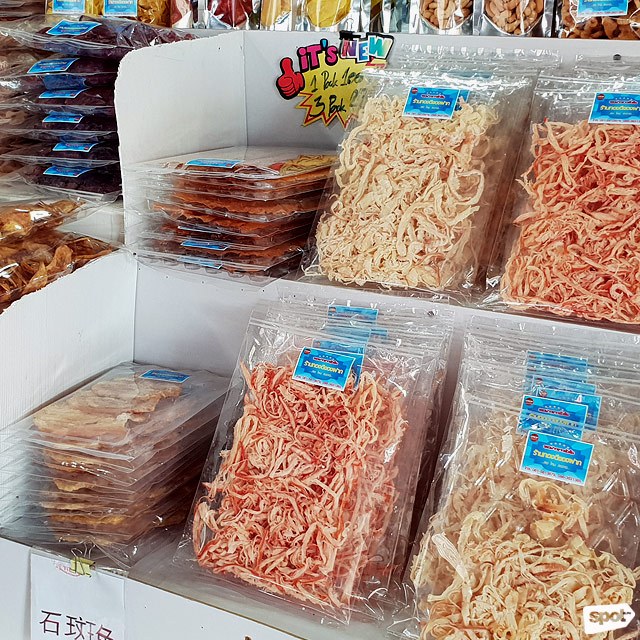 Dried squid
Dried seafood is another popular snack in Thailand, and you can find it everywhere—from groceries to local street vendors. If you're taking a daytrip out of Bangkok and venturing to other places like Hua Hin, for example, make sure to try their own versions. We love the shredded squid strips best because they're just the right mix of sweet and spicy! Buy them in bulk to get discounts. 
ADVERTISEMENT - CONTINUE READING BELOW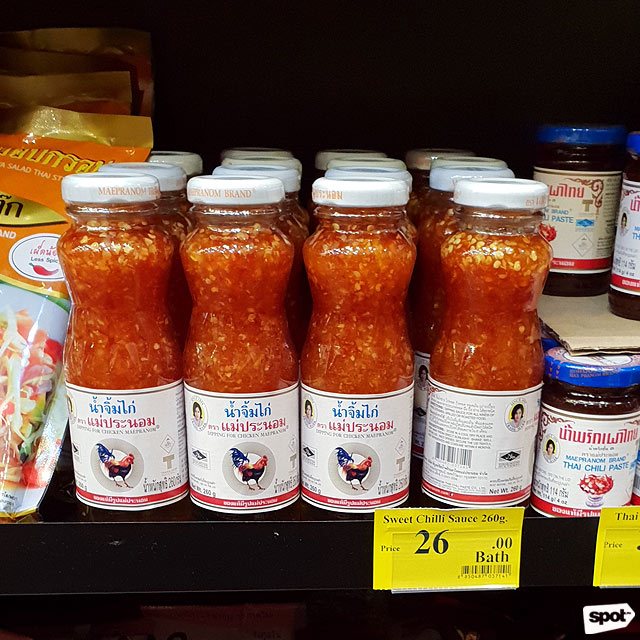 Sweet chili sauce (nam chim kai)
From tom yum kung paste to sweet chili sauce, the types of condiments you can take home from Thailand are endless. Nam chim kai is an all-purpose dipping sauce you can use for just about anything—from fish balls and chicken wings to spring rolls. Take home a bottle or two to bring that authentic Thai taste back to your own kitchen.
ADVERTISEMENT - CONTINUE READING BELOW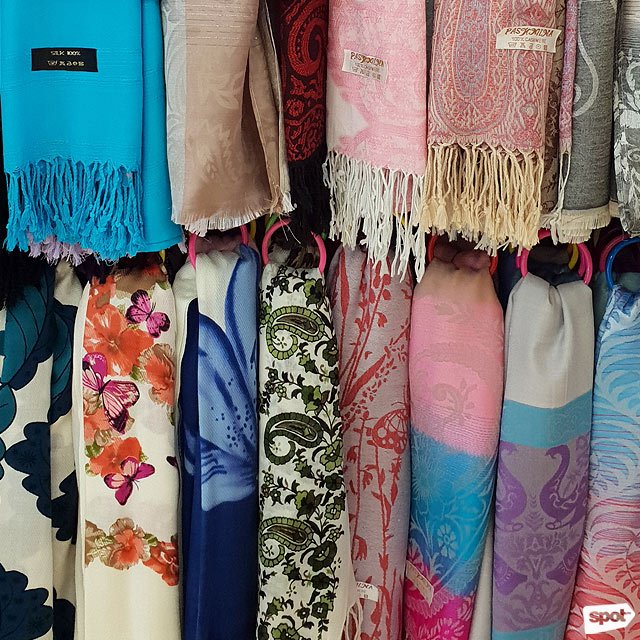 Silk scarves
Silk and cashmere scarves are a staple at markets and malls in Bangkok. They come in all colors and patterns and are usually very affordable, going for around 80 to 100 baht (P133 to P166). Pure Thai silk is hard to come by, though, so if you'd like to make sure you buy something genuine, you might want to go to a shop like Queen Thai Silk in Nana. 
ADVERTISEMENT - CONTINUE READING BELOW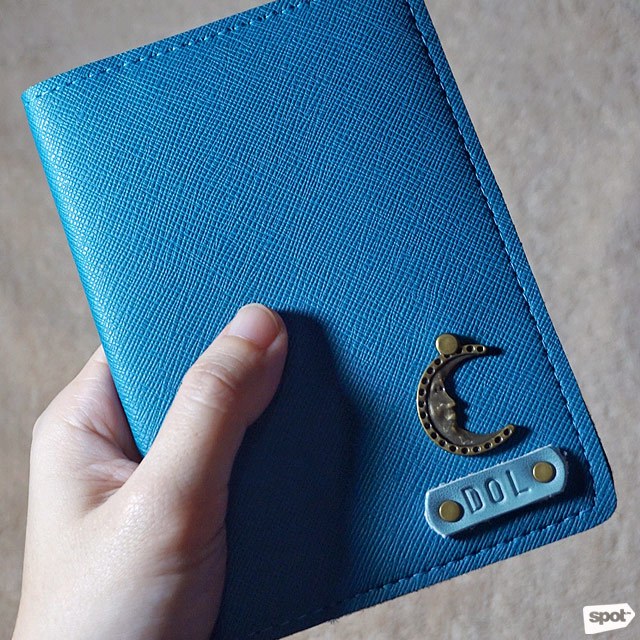 Personalized passport holders
Every trendy mall and street market has stalls dedicated to personalized passport holders and tags, the former being the more popular option among customers. They're usually priced at 80 to 100 baht (P133 to P166). You can pick the color and texture of your passport holder and embellish it with your chosen ornament. You can even have your name engraved for free! Tip: They generally sell for cheaper at MBK Mall and Platinum Fashion Mall. 
ADVERTISEMENT - CONTINUE READING BELOW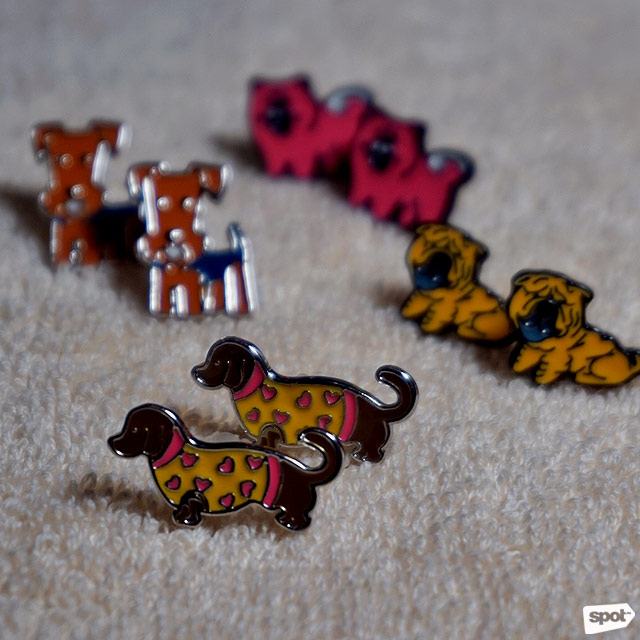 Quirky earrings
Need some cute and cheap trinkets for your girl friends? You can get four pairs of earrings for as low as 100 baht (around P166 or just P42 per piece) at the street markets at Siam Square or the stalls at Asiatique The Riverfront, a night bazaar in Bangkok. From simple studs to dangling Starbucks-inspired cups, they've got a wide selection, so you're sure to find something unique for each of your pals.
ADVERTISEMENT - CONTINUE READING BELOW
Share this story with your friends!
---
Help us make Spot.ph better!
Take the short survey
More Videos You Can Watch
Load More Stories