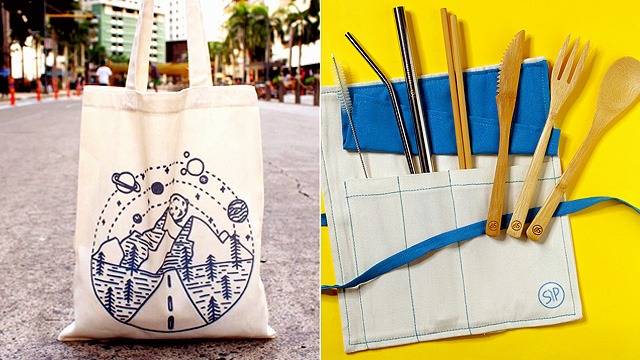 (SPOT.ph) It seems like 2018 is the year we finally realize that we only have one Earth and that we should do everything in our power to take care of it, and one huge step you can take is working your way towards a zero-waste lifestyle. Reducing as much waste as possible is important because it turns out that only about 33% of the stuff that end up in landfills get recycled, while a huge chunk of waste ends up polluting the ocean and endangering marine life. Below, we round up 10 things you can use to help you get started on that zero-waste lifestyle. Do it for the sea turtles!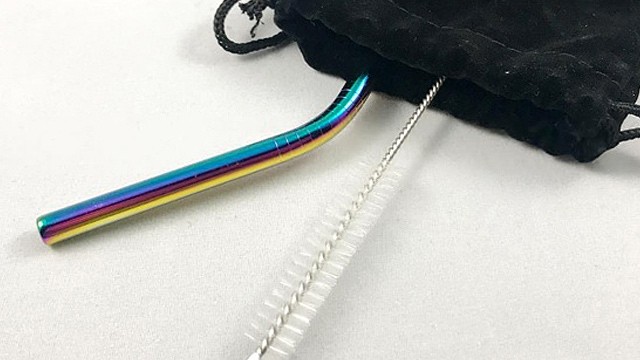 Rainbow Stainless Steel Straw (P250) from TRVLR.ph
One easy way you can help clean up the ocean and preserve marine life is to ditch single-use plastic straws and make the switch to metal ones that you can reuse. This one comes in a cool rainbow color, making your drink look extra cute and maybe even worthy of a spot on your IG feed. It's also good to know that switching to a metal straw lets you save 580 plastic straws a year—580 straws that may potentially pollute the ocean and endanger marine life. Now if only everyone in the world switched to a reusable straw, right? That's about 4.4 trillion straws (yup, we computed) that wouldn't end up in the ocean every year.
ADVERTISEMENT - CONTINUE READING BELOW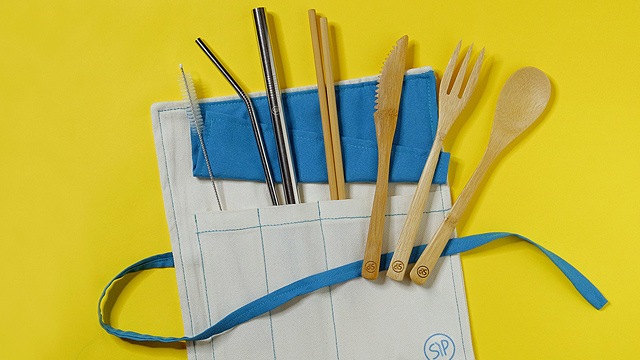 Burrito (P550) from Sip PH
Toss this utensil set into your bag so you'll never have to request for plastic cutlery when you eat or order takeout at casual food chains. This one includes a spoon, fork, knife, and even a pair of chopsticks made out of bamboo. It also comes with two metal straws for all kinds of drinks and a straw cleaner. Everything comes in a burrito wrap so you can easily stash it in your everyday tote.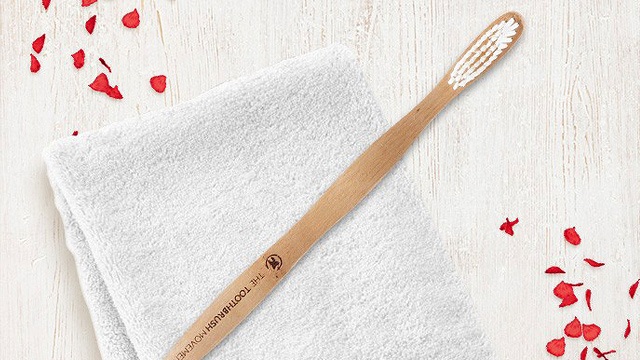 CONTINUE READING BELOW
Recommended Videos
Minka Bamboo Toothbrush (P199.75) from Human Nature
Did you know that a person uses about 156 plastic toothbrushes in their lifetime? As of writing, there are currently 7.6 billion people in the world—and if you do the math, that means there will be an accumulation of 1.2 trillion plastic toothbrushes that will be left behind...and it can take up to 500 years for plastic to decompose. Bamboo toothbrushes are a popular pick for people looking for a biodegradable alternative. They're eco-friendly and are naturally antimicrobial, featuring soft bristles that make brushing almost feel like a massage for your teeth and gums!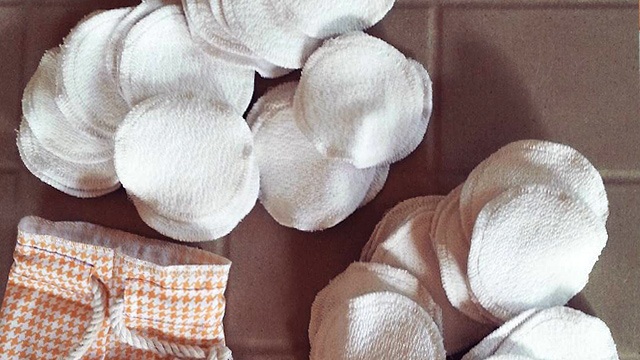 Reusable Cotton Pads (P150/15 pieces; P230/25 pieces) from Green Pads PH
Switching from disposable cotton balls to reusable cotton pads lets you minimize the amount of trash you produce every day—and lets you save some money in the long-run. These ones are made with purely cotton fabric that can last as long as your clothes. If you don't want to hand-wash them one by one, they're washer- and dryer-safe, so you can toss these pads in with your dirty laundry.
ADVERTISEMENT - CONTINUE READING BELOW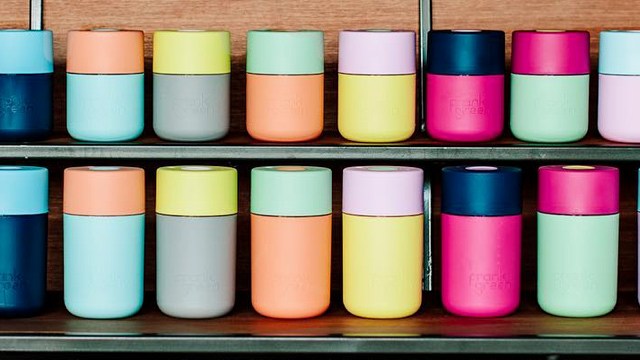 Smart Cups (P1,450/7 oz; P1,600/12 oz) from Frank Green PH
The U.S. alone uses about 25 billion single-use Styrofoam coffee cups in a year. Now think about all those times you went for a quick coffee run before going to work…and all the other times you got your caffeine fix mid-day. And finally, think about how the U.S. population only makes up about 4.28% of the current world population. Kind of makes you want to stop using disposable coffee cups, right? Smart Cups let you enjoy your favorite beverage (hot or cold) anytime, anywhere. It features a spill-proof lid so you won't have to worry about wasting a drop or spilling your drink on your clothes!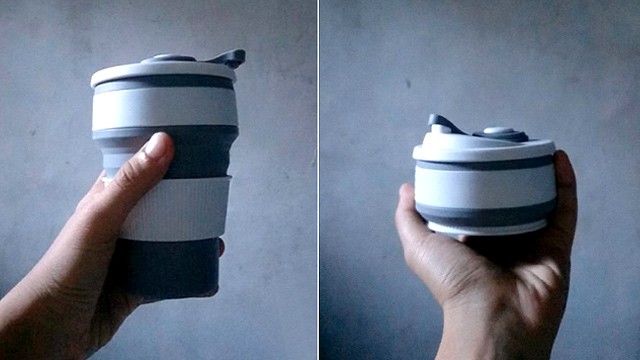 ADVERTISEMENT - CONTINUE READING BELOW
Collapsible Cup (P350) from Eco-Heroes
Another alternative to single-use cups is this cool collapsible cup perfect for those who hate carrying bulky tumblers. You can use it for coffee, tea, or even taho—you never know when you'll encounter the taho vendor, so toss this cup in your bag and you're ready any time! It's made with BPA-free silicone and can hold hot and cold liquids up to 350ml. The best part? It's spill-proof!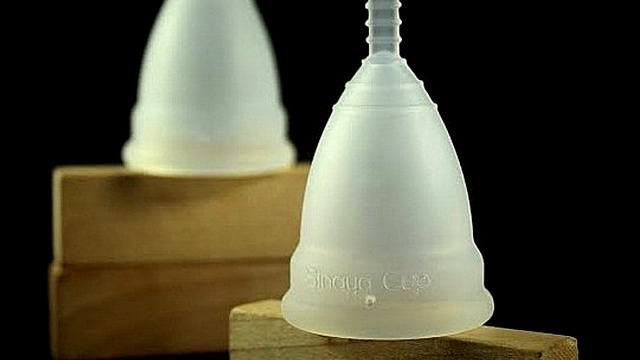 Menstrual Cup (P1,199) from Sinaya Cup
Ever wonder what happens to all your used sanitary napkins and tampons? You don't want to hear this but we'll tell you anyway: They're manually segregated by waste-pickers and are buried in a landfill. Since sanitary pads are made with non-biodegradable material, they can stay in the landfill for up to 800 years! If that makes you feel bad, an eco-friendly alternative to disposable napkins is a menstrual cup. The Sinaya Cup is made with medical-grade silicone which you insert into your vagina (the way you would do with a tampon) so that it can collect menstrual blood. Note that there is a very specific way to use the menstrual cup, and it may vary if you have a normal or low-hanging cervix, so it's best to consult with your doctor before actually making the switch.
ADVERTISEMENT - CONTINUE READING BELOW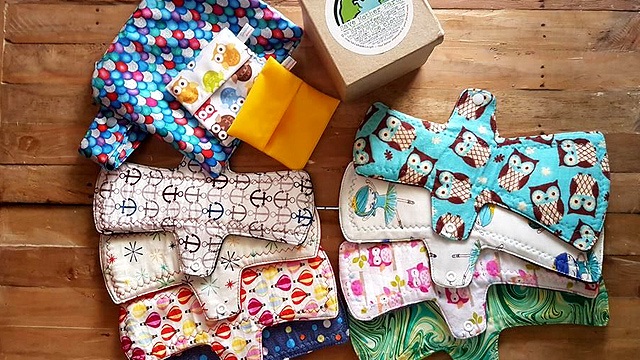 Cloth Pads (P160 to P380) from Binibining Lakambini
If the thought of inserting a foreign object into your lady parts during Aunt Flo's monthly visit doesn't sit well with you, but you still want to exert effort in reducing the amount of waste you produce, you might want to give cloth pads a try. These come in different sizes (yes, they have overnight pads!) and even come with reusable wrappers so you can easily store your used cloth pads in them. They're made with organic cotton, organic bamboo fleece, and water-resistant fabric that's breathable, allowing you to stay comfortable while saving the environment one napkin at a time.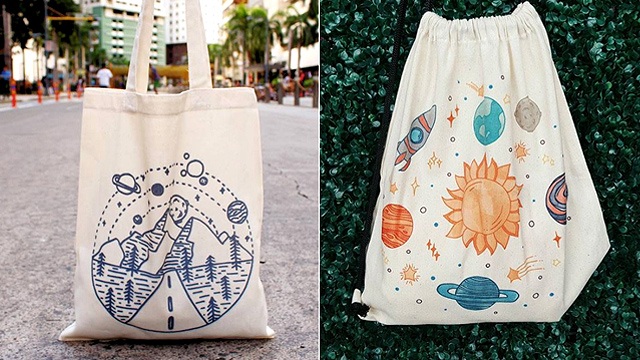 ADVERTISEMENT - CONTINUE READING BELOW
Canvas Totes and Drawstring Bags (P250/each) from How Toteful
Not-so-fun-fact: About one million plastic bags are being used across the globe every minute. One easy way you can help lower that number and the first step you can take to living a zero-waste lifestyle is by refusing plastic bags and reusing canvas tote bags instead. These locally designed canvas totes and drawstrings come in the cutest prints that will make you want to carry them around every day!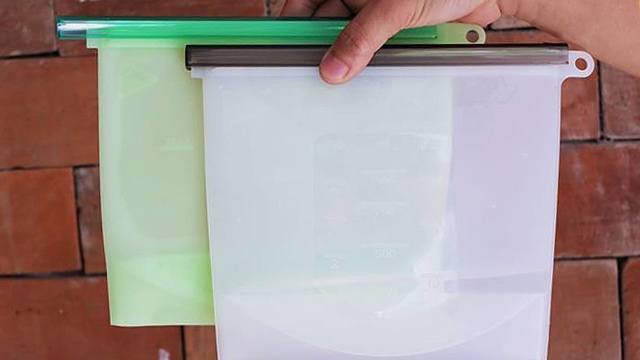 Reusable Silicone Food Bag (P230) from The Green Switch
These sealable food bags make a great alternative to zipper storage that people usually throw away after just one use. These reusable ones are made with silicone and are spill-proof, freezer-safe, and BPA-free. Plus, they can be used to store dry food and liquids.
Share this story with your friends!
---
Help us make Spot.ph better!
Take the short survey
Load More Stories