The SPOT.ph Father's Day Gift Guide: 25 Gift Ideas for Every Budget
We searched for the perfect presents so you won't have to!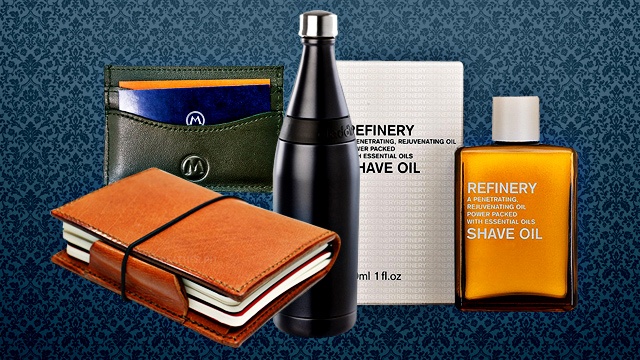 (SPOT.ph) Father's Day is just around the corner and we know what you're thinking: What on earth can you give someone who's given you the world? We know how tricky it is to find the perfect present for Dad, so we took it upon ourselves to round up 25 gift ideas for every budget to make your gift-hunting easier.
P500 to P1,000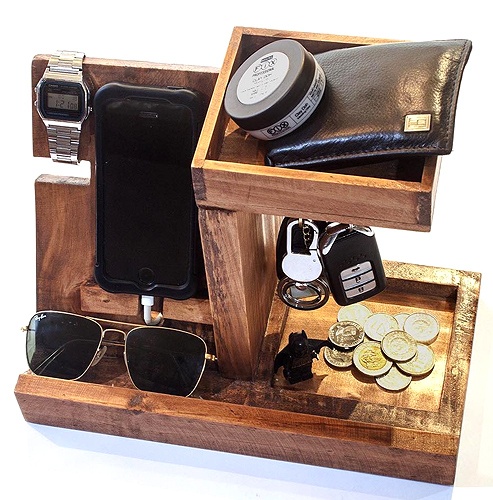 ADVERTISEMENT - CONTINUE READING BELOW
Monday Organizer in Dark Cherry (P540)
Help Dad keep his items organized with this wooden organizer. It has ample space for his phone, wallet, keys, watch, and other everyday essentials!
Available at Krate PH.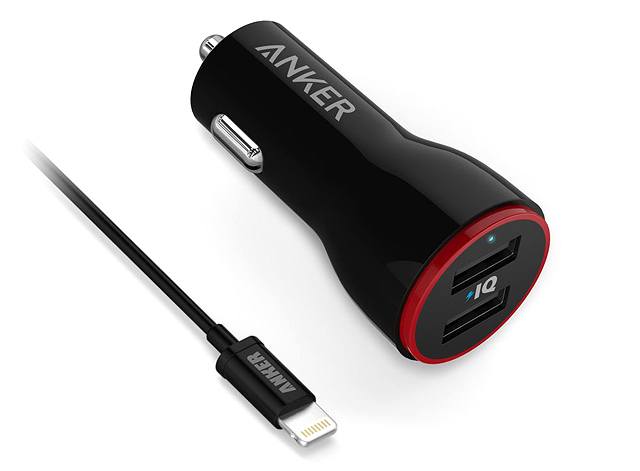 Anker PowerDrive 2 24W 2-Port Car Charger + 3ft. Micro USB Cable (P895)
For dads who are always on the go (and have a tendency to run out of mobile power), leave this USB car charger in his glove compartment! Aside from its compact size, it also has two USB ports and also functions as an LED light. Talk about useful!
Available at Lazada.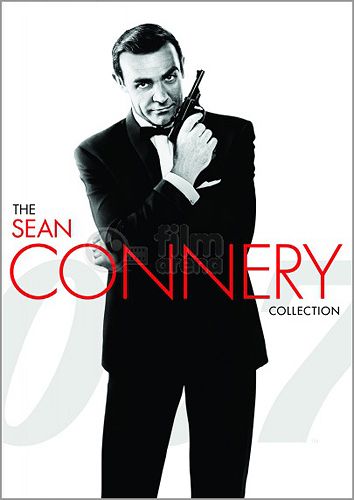 ADVERTISEMENT - CONTINUE READING BELOW
Sean Connery as James Bond DVD Boxed Set (P750)
Start off your dad's classic-movie collection with a boxed set featuring the world's coolest secret agent. You can get him the ones with Daniel Craig or Pierce Brosnan, too. We're sure Dad would love a movie marathon...just don't forget the popcorn!
Available at Astroplus.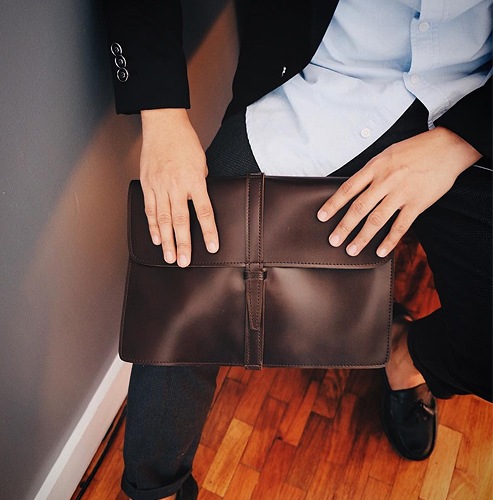 Cayle in Dark Brown (P699)
This leather envelope clutch is the perfect accessory for the dapper dad. It can carry his important documents, ID, wallet, cellphone, et cetera!
Available at Free Beer Friday.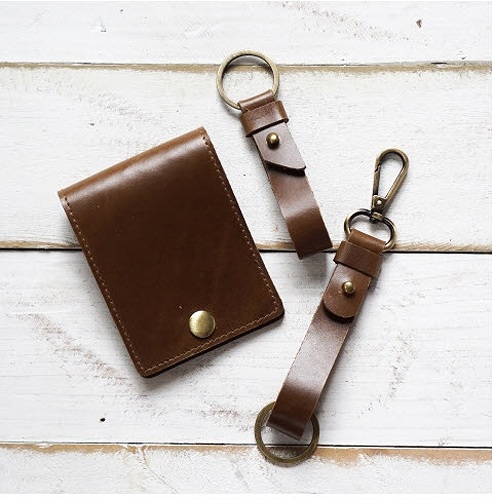 ADVERTISEMENT - CONTINUE READING BELOW
Money Clip Set (P990)
If your dad's the type to have all his belongings jumbled up, this might make things easier. The set includes a money clip and two keychains to keep everything in order, so he can just throw them in his bag or keep them in his pocket. You can even have it monogrammed with up to three letters if you want a personal touch.
Available at Ni QUA.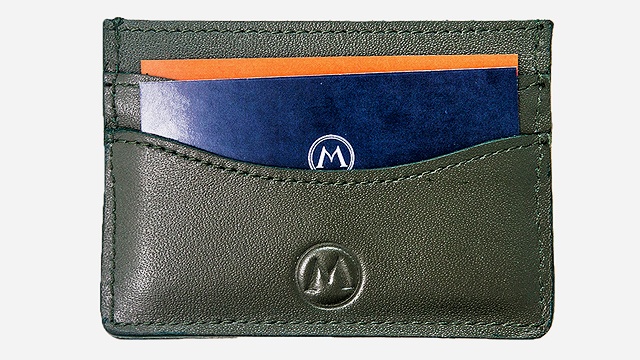 Full-Grain Leather Card Holder (P890)
Give your dad an upgrade from the old, bulky wallet he had since college with this elegant card holder! Made out of premium full-grain leather and crafted by hand by leather artisans, your dad will surely appreciate its understated emerald hue. Also, a genuine leather wallet for under P1,000? Definitely a steal.
Available at Marquina Shoemaker.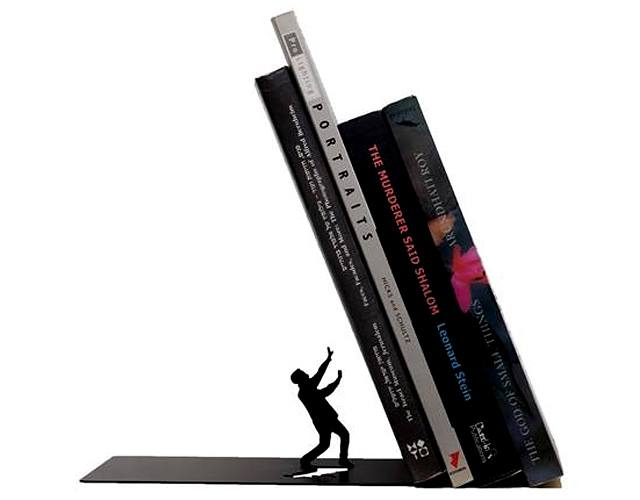 ADVERTISEMENT - CONTINUE READING BELOW
Falling Bookend (P695)
Surprise your bookworm dad with this funny bookend. Tell him not to worry though, his books won't actually fall off the shelf as Artori Design defied gravity to pull off this quirky item.
Available at Quirks.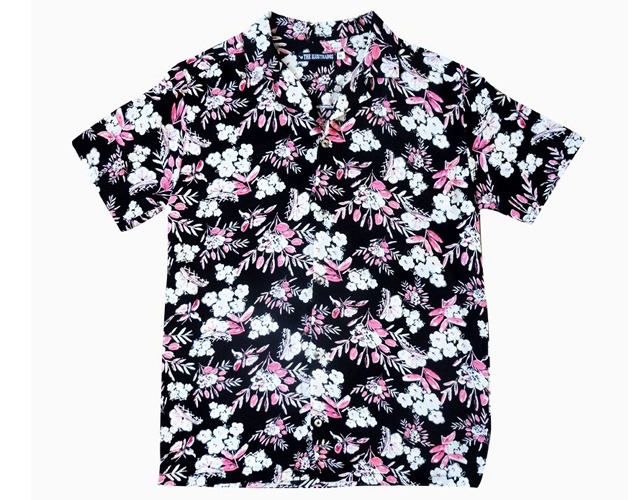 Printed Cuban-Collar Shirt (P990)
It's time to upgrade Dad's tito-style with a trendy Cuban-collar button-down. Not only does the tropical floral print of this shirt easily make a statement, but the breathable fabric ensures he stays cool no matter the weather.
Available at The Illustrados.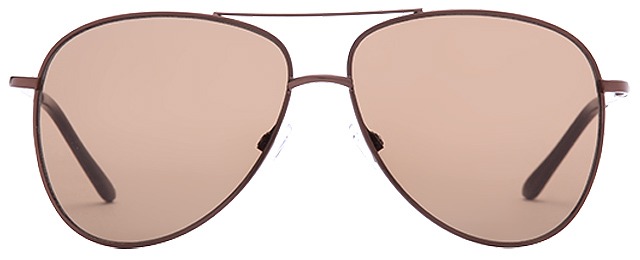 ADVERTISEMENT - CONTINUE READING BELOW
Pilot Sunglasses (P499)
This pair will keep your dad's peepers stylish and protected. With its classic shape, it might also give him some nostalgia!
Available at Sunnies Studios. 
P1,001 to P2,000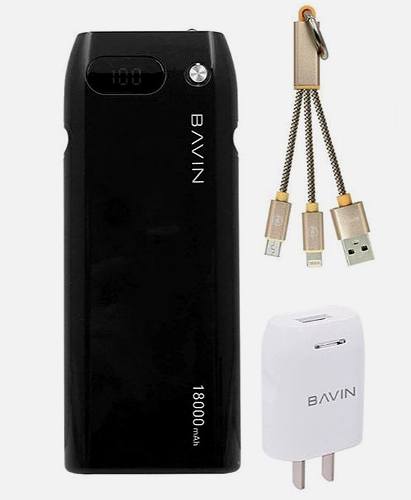 Bavin 18,000mah Power Bank (P1,649)
Because it's important to stay connected, make sure Dad can juice up his phone any time with the help of this power bank. This one even comes with its own adaptor and cords that are compatible with iPhones and Androids!
Available at Zalora.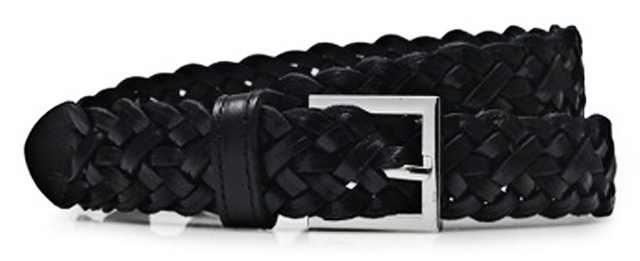 ADVERTISEMENT - CONTINUE READING BELOW
MANGO Man Braided Leather Belt (P1,945)
Help dad jazz up his outfit with this black braided belt made of bovine leather. The braid detail makes this accessory perfect for casual get-ups!
Available at Zalora.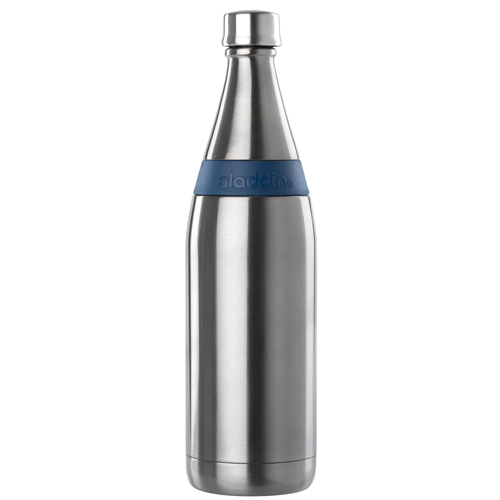 Aladdin Fresco Twist & Go Vacuum Water Bottle (P1,750)
This reusable bottle opens from the top as well as the middle, so your dad can keep his water ice-cold for hours. It's designed to fit perfectly in his car's cup holder, too.
Available at Rustan's.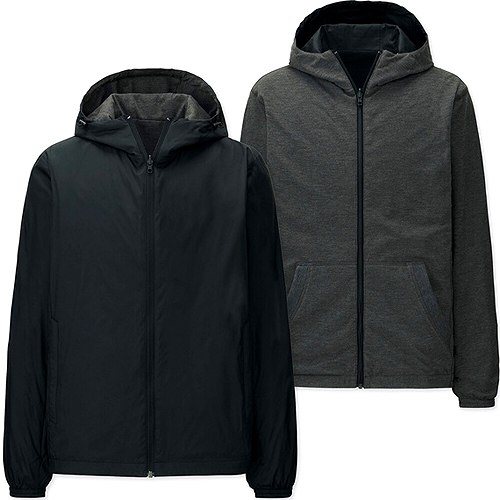 ADVERTISEMENT - CONTINUE READING BELOW
Reversible Parka in Black (P1,990)
The rainy season is finally here and this reversible parka is the perfect go-to for your dad who doesn't want a big fuss when it comes to his everyday get-up.
Available at Uniqlo.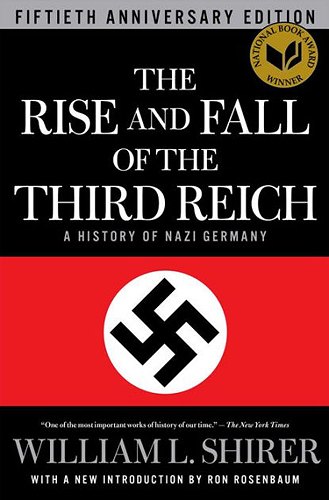 The Rise and Fall of the Third Reich: A History of Nazi Germany (P1,470)
What better gift can you give the intellectual man who taught you how to read, but a book? If your father is a bookworm, he'll surely appreciate William L. Shirer's account of Nazi Germany, and the various socio-political factors that allowed Hitler to rise to power. Maybe pair this read with a coffee shop gift certificate, or two?
Available at Fully Booked.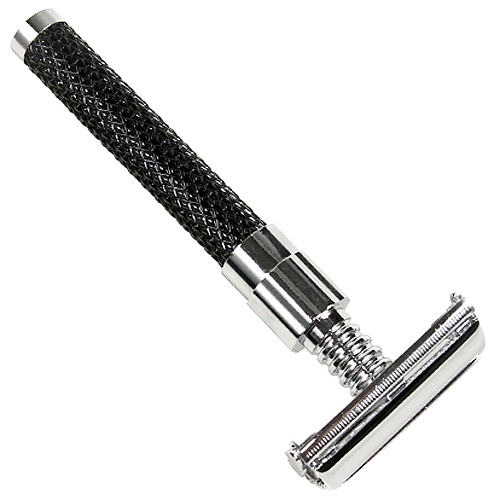 ADVERTISEMENT - CONTINUE READING BELOW
Parker 92R Safety Razor (P1,664)
If your dad hasn't invested in a safety razor yet, it's high time you gift him with one. Not only is the safety razor the more economical and eco-friendly choice, but it will also reward him with a smooth close shave every time. This safety razor from Parker has a butterfly open razor and a textured handle that keeps it from slipping from soapy hands.
Available at Lazada.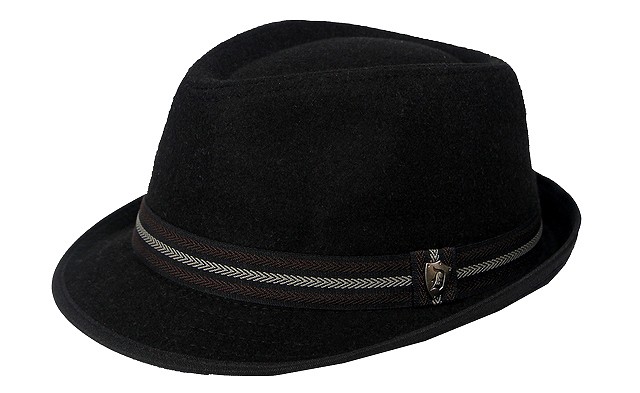 Dorfman Pacific Fedora Black Hat (P1,650)
Complete the cool dad's look with this fedora. He'll be channeling Bruno Mars vibes for sure.
Available at Rustan's.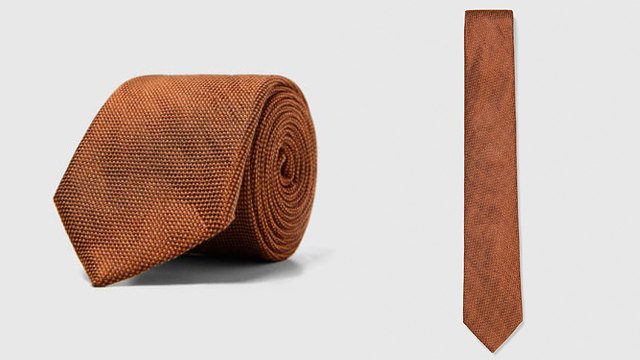 ADVERTISEMENT - CONTINUE READING BELOW
Textured Weave Tie (P1,695)
Do you ever feel that your dad needs to up his style? This hip-colored mustard tie will add a bit of life to his drab monochromatic wardrobe.
Available at Zara.
P2,000 and above

Parker Rball Point Reg Sonnet Laque Black Barrel (P2,990)
Your dad's extra hours at the office might just feel shorter, thanks to the smooth and seamless writing he'll get to do using this stylish and timeless pen.
Available at National Book Store.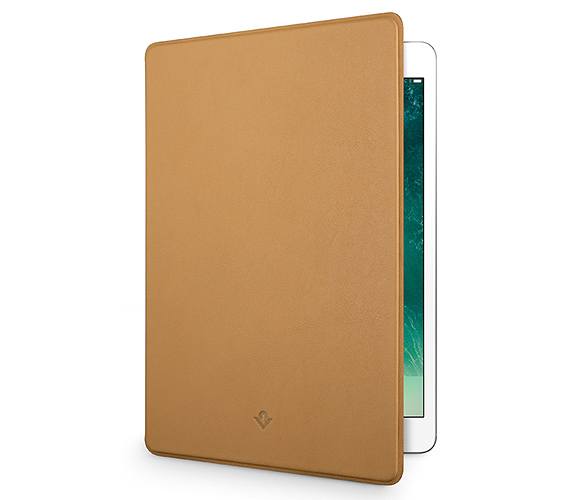 ADVERTISEMENT - CONTINUE READING BELOW
Twelve South SurfacePad for iPad Pro 9.7" (P3,990)
This leather cover made from soft Napa leather not only looks good—it protects both sides of an iPad Pro tablet from scratches, too. This one also has an integrated kickstand, which comes in handy for when he wants to watch his favorite TV shows wherever he may be.
Available at Lazada.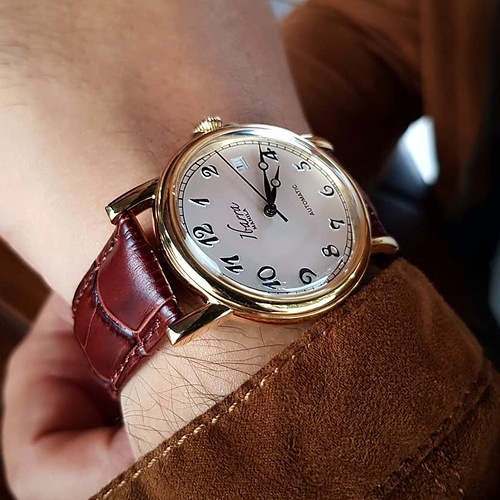 Plaridel Brown Strap Watch (P11,999.75)
If you've got siblings willing to pitch in to get Dad a brand-new watch, then this should be it. Ibarra Watches is a local brand that prides itself in being the first locally assembled Filipino watch brand. The Plaridel, in particular, features a timeless design that your dad is sure to love.
Available at Ibarra Watches.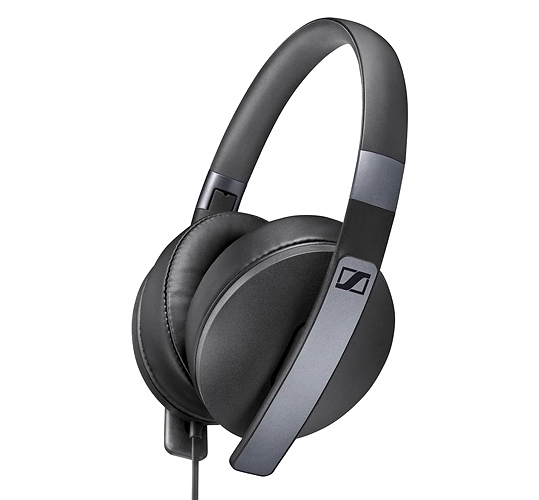 ADVERTISEMENT - CONTINUE READING BELOW
Sennheiser HD 4.20s Headphones (P5,390)
Give him the lowdown on the new artists he should be listening to with a pair of headphones designed to provide excellent, crisp sound—even in the middle of a crowded room. This pair is foldable so that it's easy to store, plus it has a remote and microphone on the cable in case he needs to take calls.
Available at Lazada.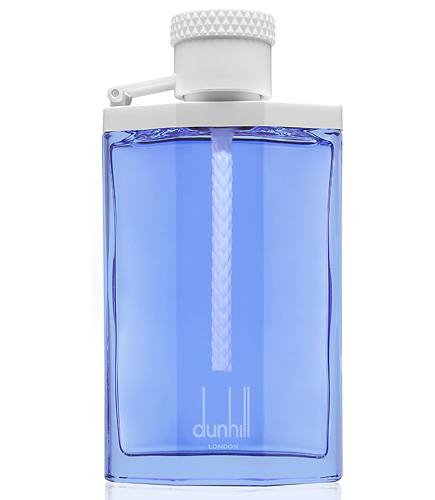 Dunhill Desire Blue Ocean Eau de Toilette (P4,850)
Heard his trusty bottle of perfume just ran out? Treat him to this fresh and masculine scent—he's sure to love the blend of orange blossom top notes, icy peppermint, and woody undertones reminiscent of the ocean breeze. 
Available at Rustan's.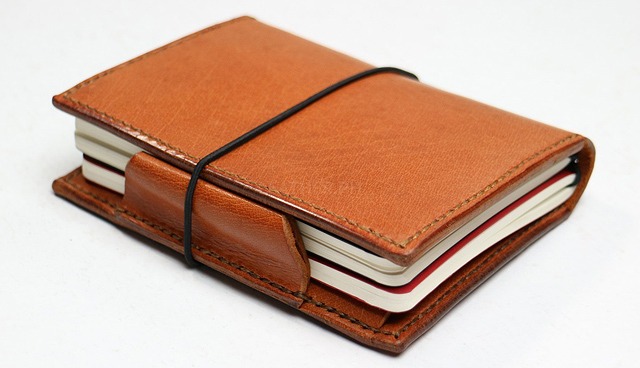 ADVERTISEMENT - CONTINUE READING BELOW
Mini-Journal (P2,700)
Is your dad a frustrated writer? Let him tap into his inner Jack Kerouac with a leather-bound journal he can bring with him on his next travel.
Available at Leather.ph.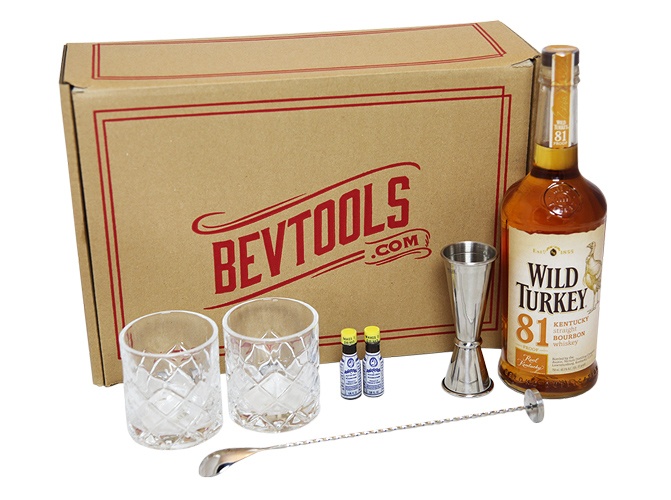 Old Fashioned Cocktail Kit (P3,950)
It's time to help Dad achieve his bartender dreams with this cocktail kit, which includes everything he could possibly need to whip up a classic Old Fashioned: A Japanese jigger, a bar spoon, two glasses, two bottles of bitters, and a bottle of Wild Turkey Bourbon. The best part? You can order this online and have it delivered to his doorstep for a Father's Day surprise!
Available at Drinkka.com.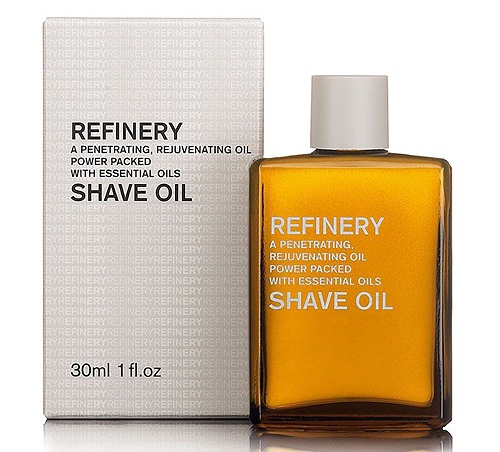 ADVERTISEMENT - CONTINUE READING BELOW
Shave Oil (P2,245)
If your dad is a frequent shaver, this shaving oil might do some wonders. Packed with nourishing skin conditioners, this will not only make his scruff soft and moisturized, but keep it smelling good, too. 
Available at Sephora.
Load More Stories