Top 10 Nail Salons for Gel Manicures in Manila
Get spotless gel tips at these nail salons.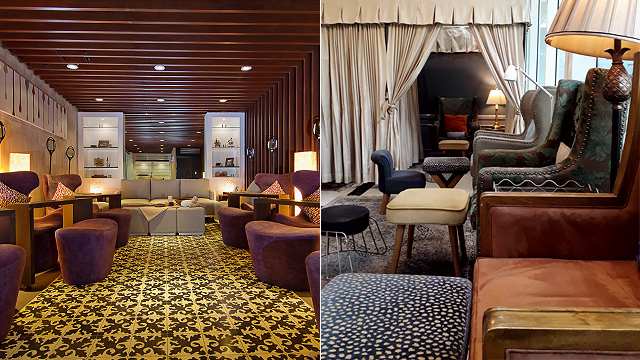 (SPOT.ph) If you're a nail-polish addict, you probably understand the struggle of chipping your newly manicured tips or ruining your nails right after a mani sesh. Bummer, right? It's a good thing gel manicures exist. It pretty much takes all your problems away: You can go through your purse, try on clothes, and do whatever you please the moment you leave the nail salon without worrying about messing up your nails! Most nail salons in the Metro offer gel manicures but the services vary depending where you go. So, we took it upon ourselves to rank the 10 best nail salons for gel manicures based on quality of service, value for money, and overall experience.
All SPOT.ph Top 10 lists are researched for, paid for, tested, and selected by the writers and editors. They are discreetly conducted without any notice made to the establishments or their owners.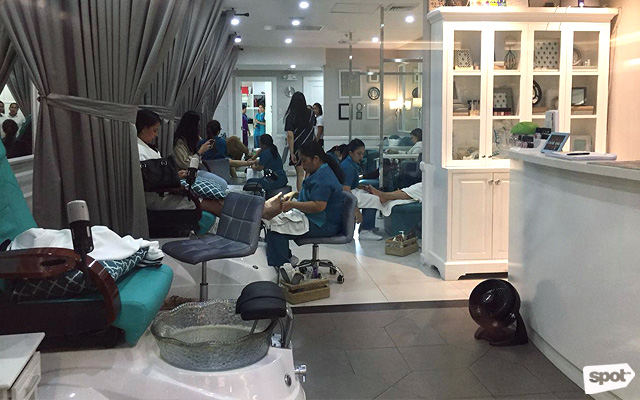 ADVERTISEMENT - CONTINUE READING BELOW
10. Tips 'N Toes Gel Manicure (P888)
www.facebook.com/tipsntoesnailsalonph
What Tips 'N Toes lacks in providing a cozy atmosphere, they make up for in cleanliness and friendly staff. The SM Megamall branch can get pretty full, so it's best to call for an appointment to avoid waiting. The nail technicians are very thorough when they clean your nails, but you might want to give them a heads up if you want your cuticles to be removed or if you have thin skin and are prone to cuts so they can be extra careful with the cleaning. Tips 'N Toes carries gel polishes from Orly and have about 30 to 40 options, so you'll be sure to find a color perfect for your taste. If you want to kill time in the mall and just want to get pretty nails, Tips 'N Toes won't disappoint.
CONTINUE READING BELOW
Recommended Videos
See a list of Tips 'N Toes branches.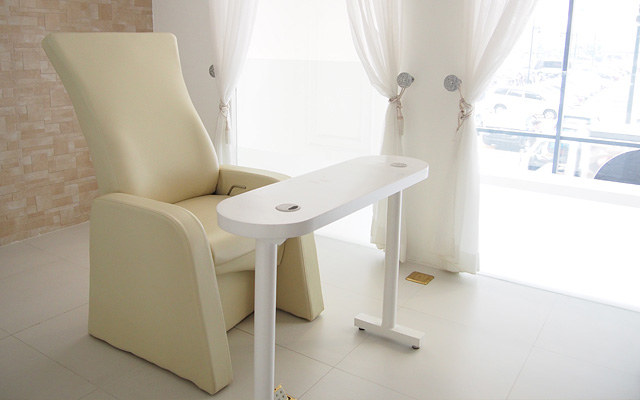 ADVERTISEMENT - CONTINUE READING BELOW
9. Kiyosa Gel Basic Manicure (P980/junior technician or P1,480/senior technician)
www.kiyosa-beauty.com
Kiyosa is the country's first gel nail art specialty salon with trained technicians (all their manicurists go through at least three months of training) but you can go here for a basic manicure if you're not up for nail art. The nail salon is very clean and spacious—great if you don't like cramped places. They file your nails perfectly, comparing them side by side to make sure they're of the same shape and length. Unlike other nail salons, Kiyosa is very precise with the gel application, so you can be sure you'll step out with a flawless gel manicure. They make use of gel polish brands from Japan like Ace Gel and have a lot of color options you can choose from. Pro tip: You might want to come in with clean nails since they tend to focus on perfecting the gel application part of the manicure. Kiyosa's gel manicure can be pretty pricey compared to other nail salons, but the unique experience is all worth it.
Kiyosa is at G/F F1 Hotel, 32nd Street corner Lane Q, Bonifacio Global City and 2/F S Maison, Conrad Hotel Manila, Marina Way, Pasay City. Contact them through 0939-915-8888 (BGC) or 0917-620-4241 (S Maison).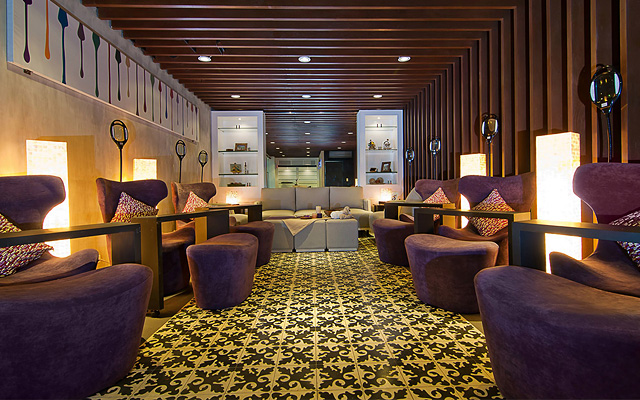 ADVERTISEMENT - CONTINUE READING BELOW
8. St. Nails Gel Manicure (P600)
www.facebook.com/st.nails.spa
St. Nails is dimly lit compared to most nail salons—which may or may not sit well with some customers—but their courteous and helpful staff are enough to make you feel right at home. The nail technicians make sure they achieve the nail shape you want and are very thorough with the cleaning. You can request to have them tidy up the finish of your gel polish if the results are a bit messy, since gel polish can be very tricky to work with. They have limited color options and you might have to test the color on your nails first, since their swatches can look quite different from the actual shade. It's a plus that they're PWD-friendly—they have a PWD employee that does the service perfectly well, communicating with customers using flash cards.
St. Nails is at G/F NFB Building (Petron Gas Station) EDSA corner Arnaiz Avenue, Barangay Dasmariñas Village, Makati City. Contact them through 586-0985 and 0917-866-2457.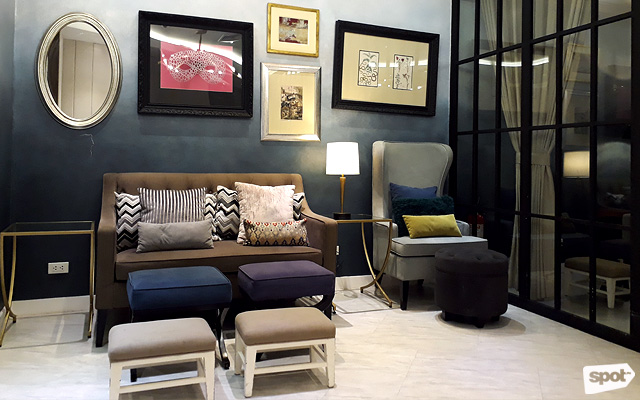 ADVERTISEMENT - CONTINUE READING BELOW
7. Nail Spa Express Manicure (P250) with Gel Upgrade (additional P530)
www.nailspa.com.ph
Nail Spa has luxe interiors with plush sofas that allow you to sit back and relax during your treatment. It has a lot of areas that are not visible from outside, so it's great if you're looking for a nail salon that offers privacy. The staff are generally accommodating and friendly, but the nail technicians tend to chat with each other during the service. You can expect thorough cleaning and a relaxing hand massage—just make sure to let the therapist know if she's going too hard so she can adjust the pressure until you're comfortable. They offer gel polishes from Essie, though the colors are very limited especially if you're into nude shades. You'll walk out with nicely done tips, though we recommend going within the day (as opposed to after-work hours) so that the nail technicians aren't in a hurry to end the treatment.
See a list of Nail Spa branches.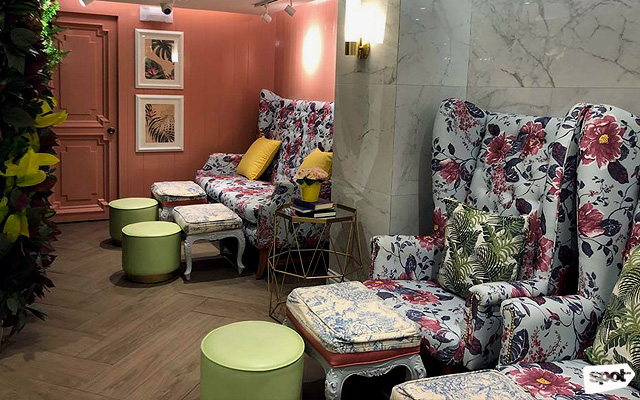 ADVERTISEMENT - CONTINUE READING BELOW
6. French Tips Gel Manicure (P920)
www.frenchtips.com.ph
French Tips' bright Parisian-themed interiors will make you want to step right into the nail salon—but before you even get to the door, you can be sure someone is already holding it wide open for you. The warm welcome is accompanied by exceptional service. Each nail is thoroughly cleaned, filed, and shaped to perfection by their nail technicians. If you can't seem to decide between sparkly tips or a simple nude mani, all you have to do is ask if you can have both and they'll enthusiastically do as you please! They carry a wide range of gel polishes from Orly, OPI, and Blue Sky. If you're into nude shades, you won't be disappointed with their selection. The price for their gel manicure is a bit steep compared to others on the list, but the results will leave you satisfied. Their branches are pretty much spread out through the Metro, so they're very accessible—a good thing if you want to keep coming back.
See a list of French Tips branches.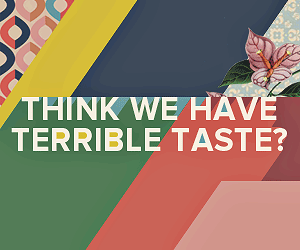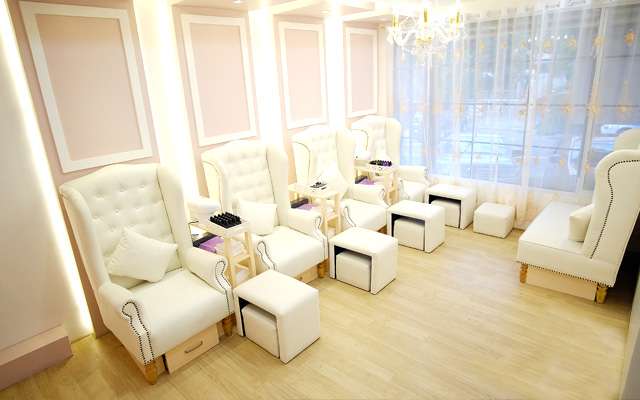 ADVERTISEMENT - CONTINUE READING BELOW
5. I Do Nails Prima Gel Manicure (P700)
www.idonails.ph
This neighborhood nail salon offers some serious R&R right smack in the middle of a busy street. It can seat up around eight or nine people comfortably and has the cutest interiors ever—like your childhood dream bedroom coming to life! The first thing you'll notice apart from the adorable interiors and plush white couches is the place's cleanliness. Their skilled technicians make sure you're comfortable and let you enjoy your mani sesh in peace—a plus if you're not the chatty type. They're very thorough, making sure your tips are squeaky clean before applying polish. For a small nail salon, they've got a great selection of gel nail polish colors from OPI and Orly. They have neutral shades like nudes and pinks to brighter and bolder colors like reds and deep purples. You can even request to be seated in front of the TV if the seats are available. You can walk in or book an appointment via text so you wouldn't have to wait for your turn when you get there.
I Do Nails Prima is at 136 West Capitol Drive, Barangay Kapitolyo, Pasig City. Contact them through 573-7838 or 0917-157-7462.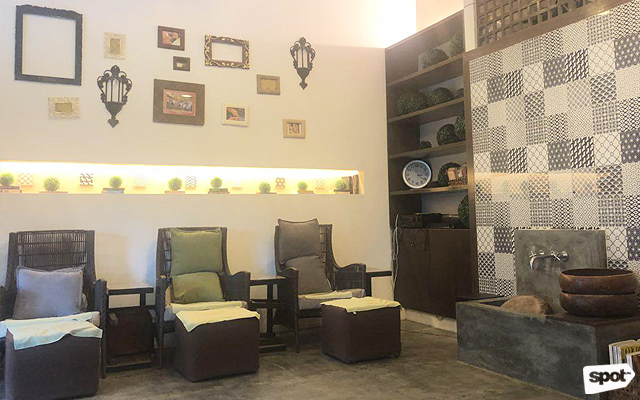 ADVERTISEMENT - CONTINUE READING BELOW
4. Manos Gel Manicure (P720)
www.manosnaillounge.com
Tucked within a residential building, Manos can be pretty hard to spot especially if you're not very familiar with the BGC area, but its hidden location is a plus if you're after a quiet experience. The staff are very accommodating and they make sure you're comfortable during your treatment. The service itself takes a little over an hour, which is pretty quick compared to other nail salons. This is probably because the nail technicians alternate doing your left and right hand, saving a lot of time in the process. They're also very thorough and would do redo a nail if it doesn't come out perfect—and you don't even have to point it out for them to correct it. Manos carries Orly gel polishes and have 37 shades to choose from. They have more dark colors compared to neutral ones, but you'll be sure to find the perfect nude for your tips from their selection. Pro tip: Request to be seated by the window to get a nice view of Burgos Circle. Manos accepts walk-in customers but you can also call their landline and send them a text to book an appointment.
Manos is at Unit 2-I Crescent Park Residences, 30th Street corner 2nd Avenue, Bonifacio Global City. Contact them through 478-4057 or 0917-315-6627.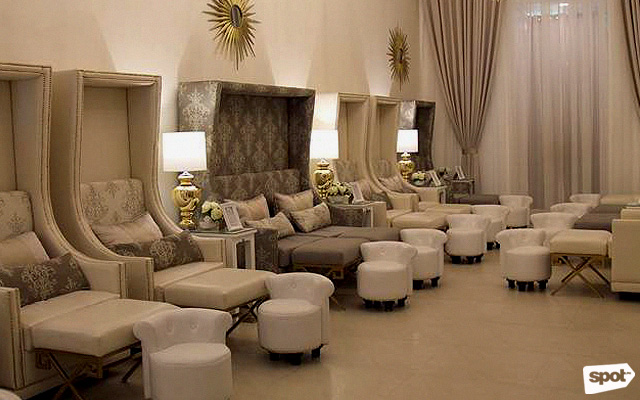 ADVERTISEMENT - CONTINUE READING BELOW
3. Kallista Gel Manicure (P875)
www.facebook.com/kallistaph
We're not exaggerating when we say that any treatment at Kallista is extraordinary. First, their cream-and-gold interiors have a luxurious vibe that will instantly make you feel like a goddess. Next, the warm staff offers a robe, shorts, a comfy blanket, an eye mask, and even golden slippers that really levels up the entire experience. Is this a nail salon or are you flying in a first-class cabin? The plush couches make it so easy to doze off in the middle of your treatment! They carry a wide variety of gel polishes from brands like Orly, Gelish, and more. You'll step out extremely relaxed and pampered and with a flawless mani, thanks to their skillful nail technicians. They only have one branch, so if you live pretty far from Pasay area, it can be a challenge to brave through the traffic just to get there. Despite that, trust us when we say that their services are well worth your time and money.
Kallista is at 2/F S Maison, Conrad Hotel Manila, Marina Way, Pasay City. Contact them through 0977-259-1147.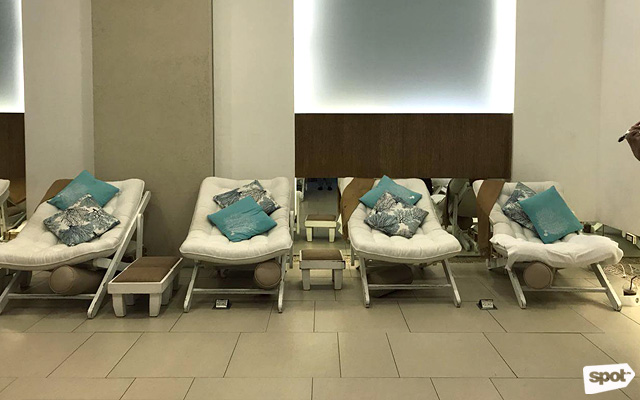 ADVERTISEMENT - CONTINUE READING BELOW
2. Nail Tropics Gel Manicure (P690)
www.nailtropics.com
Once you see those cozy-looking beach chairs, you'll know you're at Nail Tropics. The staff are well-versed on their services and can accommodate all your questions and requests without making you feel like it's a burden. We love how they're pretty much consistent throughout their branches so you can expect to walk out with spotless gel nails after every session. The nail technicians make sure they start with clean tips. We particularly like how they ask if you want them to cut the sides of your nails, unlike most nail salons. They carry a wide selection of gel polishes from Jessika and Kiara Sky, so you'll definitely find the color you're looking for. Nail Tropics has branches all over the Metro, making it very accessible no matter where you are. Plus, they let you book online, which is a total plus! For a P690 gel manicure (pretty affordable compared to the rest), you definitely get more than you pay for.
See a list of Nail Tropics branches.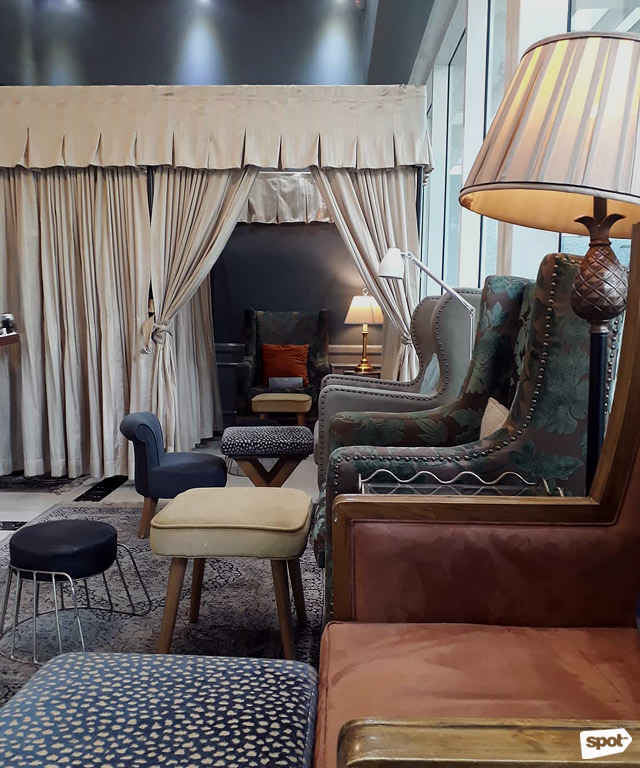 ADVERTISEMENT - CONTINUE READING BELOW
1. Maîson Gel Manicure (P870)
www.nailspa.com.ph/2015/01/maison-by-nail-spa-at-rockwell
Stepping inside Maîson means getting ready for a luxurious treatment. The place is elegant inside-out but it's not stiff nor is it intimidating. With its sophisticated ambience and welcoming staff, you'd feel right at home. The nail technicians are very mindful of the environment—no idle chitchat and you'll be sure you have their 100% attention (unlike other nail salons where they tend to chat with one another while doing your nails). If you have a concern—like the gel polish being too light even after two coats—just tell your nail technician and they'll gladly do an extra coat to achieve the color you want. They have about 30 to 40 gel polish options from Essie, which gives you more than enough color options for your tips. Plus, you can be sure you'll step out with picture-perfect digits that are almost unbelievably flawless. Maison is a cut above the rest because unlike most nail salons, it doesn't seem like they're after quantity of customers; they just want to take care of you, and you really feel it. Did we mention that they have a beverage menu which includes different Sola flavors and a variety of teas? And yes, they're all complimentary! Maîson accepts walk-in customers, but we recommend making an appointment through their landline number.
Maison is at G/F Edades Tower and Garden Villas, Amorsolo Drive, Rockwell Center, Makati City. Contact them through 893-2823.
Share this story with your friends!
---
Help us make Spot.ph better!
Take the short survey
Load More Stories