You Can Still Get New Music in Cassette Tapes at This Record Store
Musician and entrepreneur Kurvine Chua is singlehandedly reviving the market for the audio format.
Local record stores that sell physical records—vinyl, compact discs, and even the odd vintage cassette tape or two—have seen a resurgence in recent years, but only one specializes in offering brand new releases of cassette tapes in the Philippines.
Kurvine Chua's United Cassettes imports new records from international music labels that are still releasing them on the old format and distributes them locally.
It's an unmistakable sign that physical records—while long thought-of as almost-dead and replaced by digital downloads and streaming services like Spotify—are sticking around and aren't disappearing anytime soon.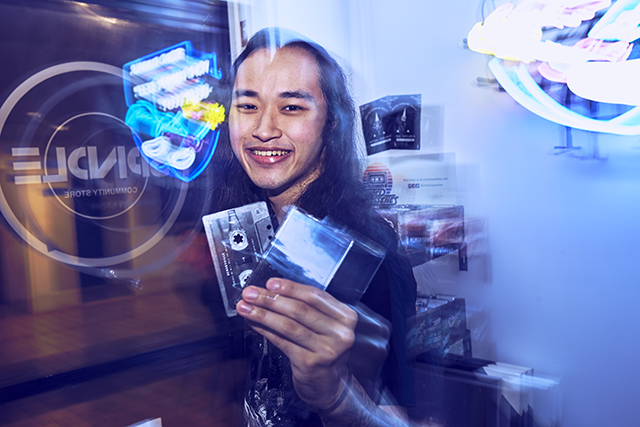 United Cassettes is actually a worldwide tape movement that aims to bring together fans, enthusiasts, and collectors of audio cassettes. It was founded by Filip Zemcík of Slovakia, who also owns an independent label called Z Tapes. Chua says they connected online through their mutual love for music. Zemcík even released a few of Chua's own songs.
ADVERTISEMENT - CONTINUE READING BELOW
When the Slovakian began talking about expanding United Cassettes outside of Europe, he turned to Chua and asked him if he was interested in running the Philippine chapter. Chua didn't have to think twice.
"This is something I've wanted to do for a really long time," he says. "Ever since I was young, I've always wanted to bring back the tape store experience in the Philippines. I remember being able to walk into stores like Tower Records and Music 1, but those disappeared."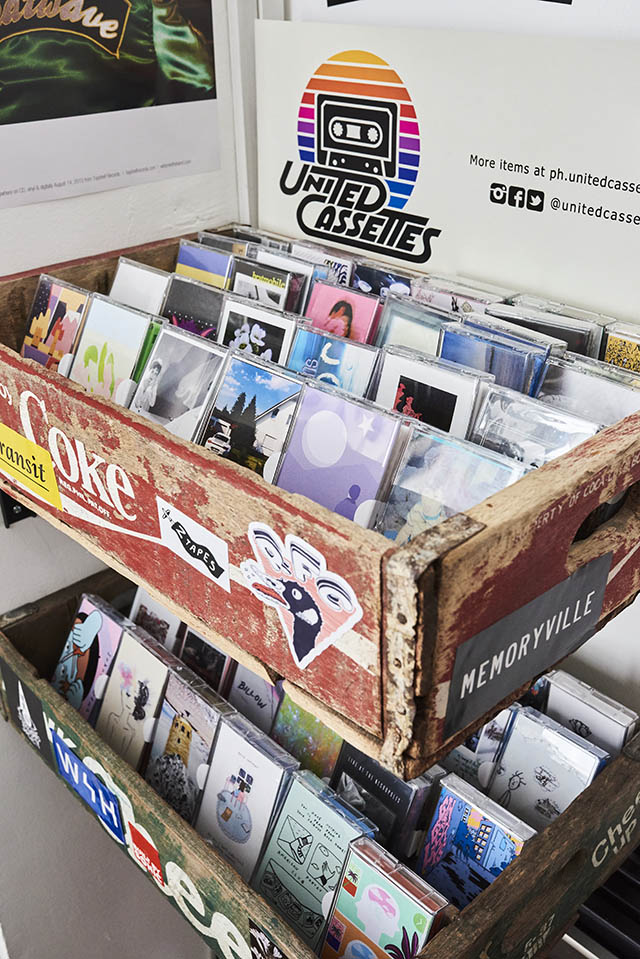 CONTINUE READING BELOW
Recommended Videos
Modest Philippine market 
Being a musician himself and a big music enthusiast, Chua was familiar with the local scene and believed there was a market here for cassette tapes.
"There's a scene here in the Philippines, but it's not as big yet as the return of vinyl," he says. "We have a really cool underground punk scene right now. If you go to places like Cartimar in Pasay and Recto [Manila], people sell cassette releases from local artists, all DIY [do-it-yourself]. They sell it for a really good price, around P175 to P200."
ADVERTISEMENT - CONTINUE READING BELOW
Chua also mentions stores like Struggle Records that helps artists release their tape records online, as well as several bands and artists that have released music in the tape format. All of this pointed to a market that he felt was ready for his business model.
The 24-year-old opened United Cassettes first as an online store in 2017. As a one-man operation, Chua does it all—contacting the labels, choosing the cassette tapes to bring in, running the store, promoting it on social media and pretty much everything else involved with running the business.
It didn't take long before United Cassettes was getting orders and inquiries. "People who contacted me were musicians themselves, or people who are already fans of the labels I carry," Chua says. "It all started purely through word-of-mouth. I started a Twitter account and I got a lot of retweets on certain posts. That was really helpful."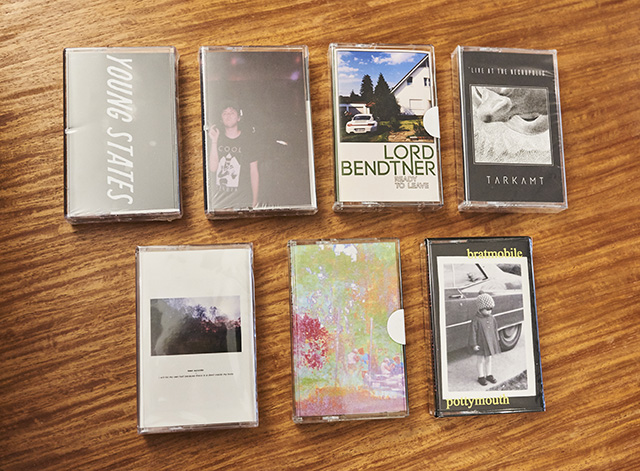 ADVERTISEMENT - CONTINUE READING BELOW
Brick and mortar store
Within three months, United Cassettes opened a physical presence inside the Spindle Community Store in Creekside Mall, Makati City. Chua says he pays the owners of Spindle a flat monthly fee for the consignment arrangement.
Because of the physical space, interest and demand have increased so Chua says he's had to order more from his suppliers abroad.
"From one label, I usually order 40 to 50 tapes a month," he explains. "Since I'm only starting out, I try to order just from one label a month."
United Cassettes Philippines sells each of its tapes at an average price of P500, which is a bit steep if you consider how much tapes used to go for back in the day (around P150 to P250). But Chua says it's not a bad deal. The average price today for a cassette tape in an international online store like TopShelfRecords.com is about U.S. $8 (roughly P431.68), plus shipping.
"I try to keep my prices as low as possible because I kind of have a monopoly right now," he says. "I think I'm the only one focused on selling brand new tapes [in the Philippines]. I'm also a collector so I understand how things work. I don't want to jack up my prices so much."
But no matter the price, it seems there will always be buyers. So far, Chua says sales have been increasing at a steady pace since he opened. At this rate, it probably won't be long before the fledgling enterprise truly takes off and the young founder can achieve his dream of opening his own record store-coffee shop hybrid.
ADVERTISEMENT - CONTINUE READING BELOW
"Especially for the current generation, we lack tactility," he says. "That's why people crave vinyl, that analog experience. Some people can't afford vinyl, so there are still tapes, which are also more pocketable.
"If you buy something for U.S. $8 on iTunes, for example, and it's digital, a person might say, I could've just pirated it, as bad as that sounds," he adds. "But if you buy something for the same price and you actually get something physical like a tape, it's more endearing for the consumer. It's something you can trade with your friends and share with people."
United Cassettes is at the Spindle Community Store, penthouse level, Creekside Mall, Amorsolo Street, Makati City. For more information, visit their website.
This story originally appeared on Entrepreneur.com.ph. Minor edits have been made by the Spot.ph editors.
Share this story with your friends!
---
Help us make Spot.ph better!
Take the short survey
Load More Stories