(SPOT.ph) Your brows can really make or break your look. No matter how long you spend perfecting your winged eyeliner or blending your base, having unruly brows will put all your efforts to waste. Your arches frame your face, so it's important to find the perfect shape and maintain it so it's easier to groom them every morning (yes, we know there are bad brow days when you just can't seem to get it right and you don't know what you're doing wrong). So, we tried a bunch of brow services in the Metro and ranked the best ones based on the service, comfort level, result satisfaction, and price point. Ready to get on-point brows for days?
All SPOT.ph Top 10 lists are researched for, paid for, tested, and selected by the writers and editors. They are discreetly conducted without any notice made to the establishments or their owners.
ADVERTISEMENT - CONTINUE READING BELOW
10. Dashing Diva Brow Threading (P250)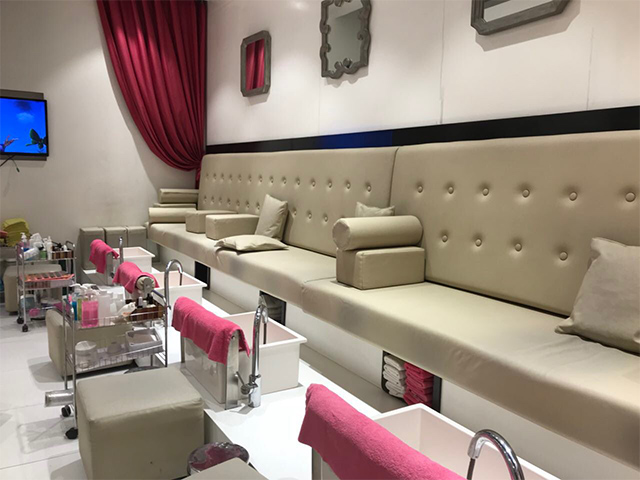 Dashing Diva might be known as a nail salon, but they offer eyebrow threading, too. The staff are very accommodating and will answer any question you have regarding the service. For their Brow Threading service, you'll be led to a brightly lit private room—great if you feel uncomfortable being exposed to other people while you're getting your brows done. The room is squeaky clean, which already makes you feel like you're in good hands. Their brow technicians take their time to clean up your arches and you can tell they know what they're doing—you won't have to remind them to give your strands a little trim. Just make sure to explain the brow shape you're trying to achieve. Better yet, you might want to tell the technician to just clean up the strands that fall outside your drawn-on arches.
ADVERTISEMENT - CONTINUE READING BELOW
Recommended Videos
9. Stylash Brow Waxing (P350)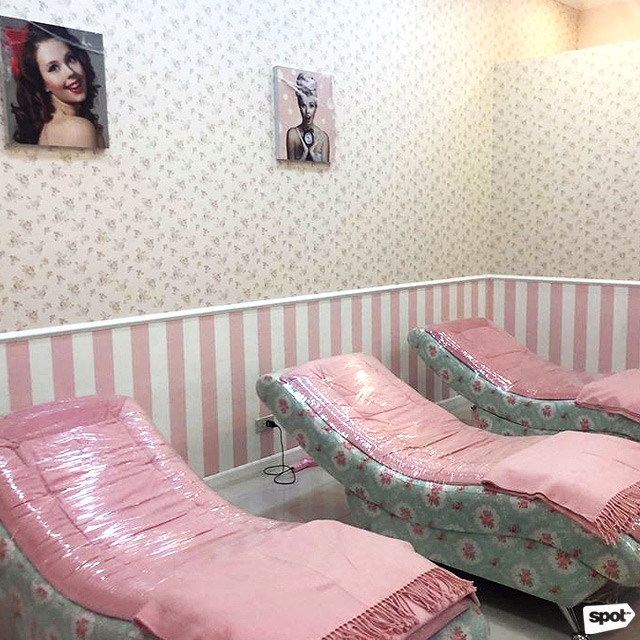 If your arches need a quick fix, you can count on Stylash to do the job in a snap without butchering your brows. For those who know their brow shape and just need a bit of cleaning, we recommend that you draw on your brows the way you normally would and just tell the technician to clean up around the area. The technician makes sure you're comfortable with the temperature of the hot wax, though you might want to ask her to spot test on your hand first rather than on your brow bone. You're in and out in about 10 minutes, but you might want to bring some tea tree oil or a calming cream with you so you don't have to walk around the mall with red skin around your eyebrows.
ADVERTISEMENT - CONTINUE READING BELOW
8. Maxwax Brow Wow (P390)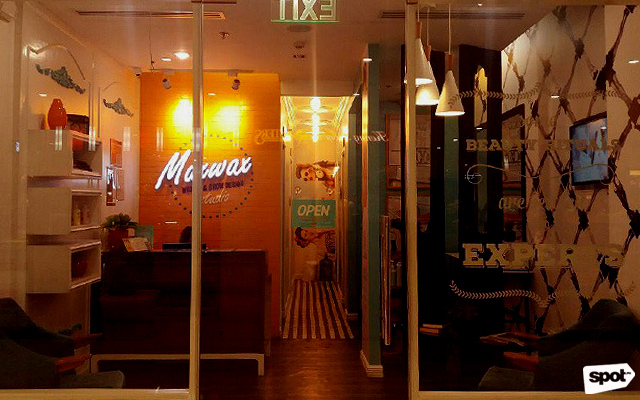 Maxwax puts a premium on customer service—after making an appointment, you'll be reminded via text message about it on the day you're scheduled for a brow wax. Upon arriving at Maxwax, you'll be greeted by their warm and friendly staff, making you feel like you're right at home. The brow technician will then lead you to a reclining chair and before starting the service, she'll ask if you have specific requests—whether you need your brows to be thinner or you want it shaped or just cleaned up, she'll follow your instructions to a T. They also pluck and thread any strand that gets left behind. If your skin gets a little red after the service, they'll apply tea tree oil to help close pores and soothe skin.
ADVERTISEMENT - CONTINUE READING BELOW
7. Ooh La Lash Organic Brow Threading (P230)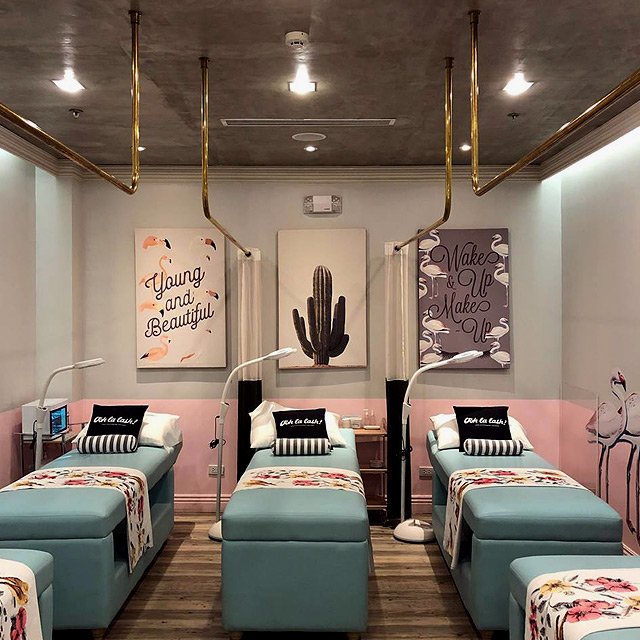 Ooh La Lash's IG-worthy interiors will make you want to pull out your phone to take a snap. The lash salon is equipped with cushy beds that come with pillows to make sure you're comfortable throughout your service, though it might feel a bit cramped if the salon is packed. Ooh La Lash makes use of organic threads, so they're very gentle—perfect for those who have sensitive skin. The brow technicians ask how you want your brows to be groomed, if you want it shaped or just cleaned. We recommend keeping your eyebrow makeup on to make sure your brows don't end up too thin after the service, but if you don't know your eyebrow shape, you can always consult with your brow technician and she'll recommend the best shape for your face. Just make sure to say that you don't want your arches to be too thin, because nobody wants to flaunt '90s Drew Barrymore pencil-thin brows in 2018.
ADVERTISEMENT - CONTINUE READING BELOW
6. Brow Studio Brow Clean-Up Express (P188)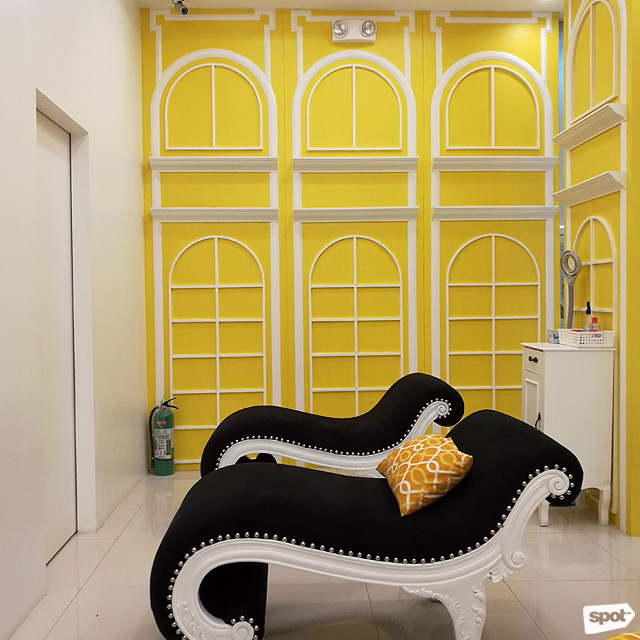 If you need just a bit of cleaning up around your brows, you won't go wrong with Brow Studio's Brow Clean-Up Express. The store is equipped with plush couches that'll keep you feeling comfy throughout your service. The brow technician trims your brows and threads each strand, so it might take a bit longer compared to others, but you'll be sure to step out with a striking set of arches after every session. You won't have to worry about leaving with a red forehead since they apply soothing cream after the service. We recommend Brow Studio for those who just have a couple of stray strands that need to be threaded—otherwise, you might want to ask for ice to numb the skin around your brows or apply a numbing cream to make the experience more comfortable.
ADVERTISEMENT - CONTINUE READING BELOW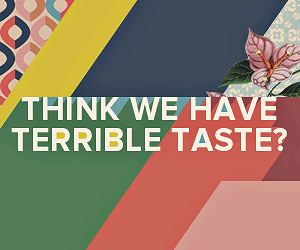 5. Benefit Brow Bar Brow Wax (P700)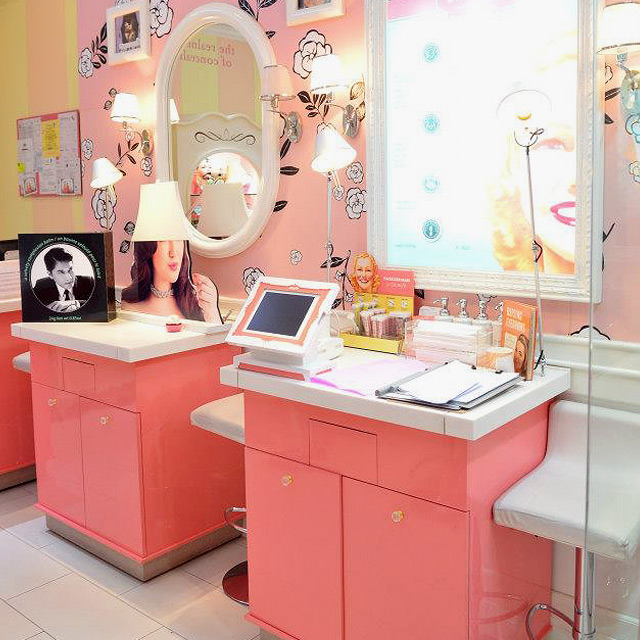 Trust us when we say that stepping inside a Benefit store and availing of their Brow Wax service will be one of the best decisions you'll ever make in your life—especially if you have no idea what kind of brow shape suits your features. Benefit's brow technicians are skilled at determining the brow shape perfect for your face, which they do via a three-step brow mapping. Before waxing off anything, they make sure to show you which parts will be waxed off and what shape you can expect after the service. We love how they trim each strand, so it's easier to groom and style afterwards. Plus, they offer cotton dipped in ice-cold water to soothe redness. You'll be sure to walk away with picture-perfect arches every time. The only downside? P700 is pretty steep for a brow wax, especially if it's something you have to do twice a month.
ADVERTISEMENT - CONTINUE READING BELOW
4. Browhaus Classic Threading (P698)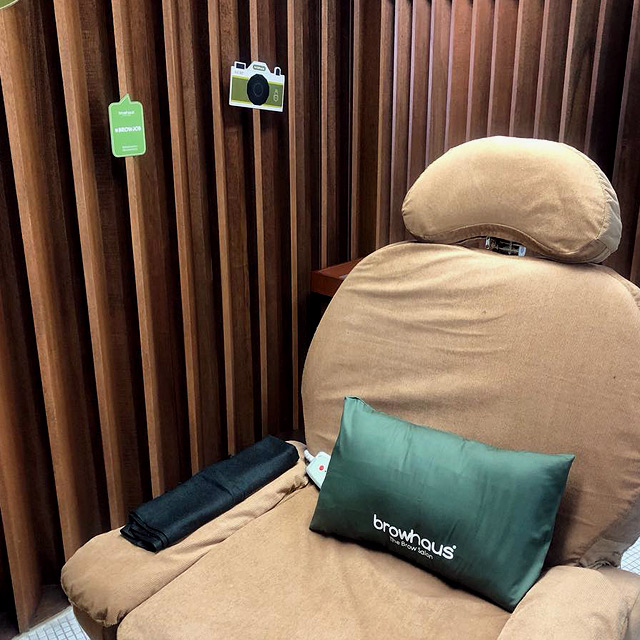 Your arches are in good hands when you step into Browhaus. The staff is very pleasant and professional and the technicians seem to be enthusiastic about helping you get a perfect set of brows, recommending services that they seem fit for your needs. They're not pushy, though, so you won't feel pressured to avail of any of their other services on the spot. Browhaus is equipped with plush recliner seats and there are curtains that separate each treatment area for more privacy. If you have problematic arches or if you're still finding the perfect brow shape for your face, Browhaus can solve all your brow problems. Going regularly might be the problem, since it will set you back almost P700 each time.
ADVERTISEMENT - CONTINUE READING BELOW
3. Hey Sugar! Organic Eyebrow Cleaning (P160)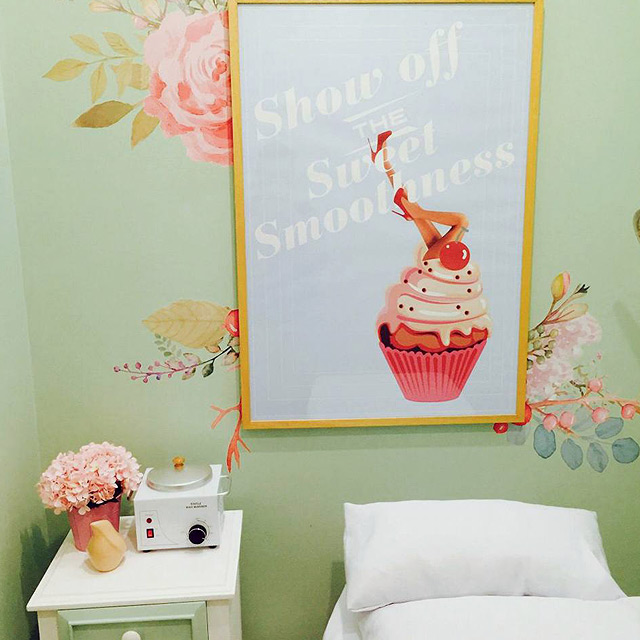 You'll immediately fall in love with Hey Sugar's! sweet interiors, so all your worries about your brow threading service will go away. For P160, you'll get to have your brows threaded in a private room and you'll be sure you'll walk out with the arches you want, because the brow technician makes sure to ask if you want to have them shaped or just cleaned. You can even feel free to ask questions about how to maintain your brows or tips on how to make them thicker! What makes Hey Sugar! stand out from the rest is the thread they use—they seem to be thinner than threads used in other salons, which makes the service a lot less painful; perfect for those who have low pain tolerance but want to have their brows groomed by professionals. They also get plus points for the music they play in each private room (each room has one speaker!).
ADVERTISEMENT - CONTINUE READING BELOW
2. Brow Lounge Brow Shaping (P340)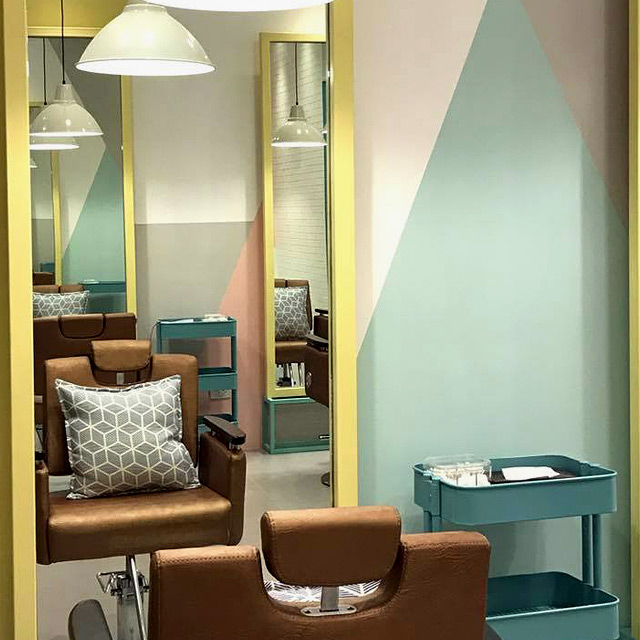 At Brow Lounge, you'll feel right at home thanks to their warm and friendly staff. Whether it's your first time with them or not, they'll make sure you're comfortable and answer any questions you have regarding their services. While there are no private rooms, your back will be against the people strolling the mall, so you still get a sense of privacy during the service. Brow Lounge is very thorough at grooming your brows—they trim, thread, and pluck any stray strand and they apply a cooling gel to soothe the redness around your brows. You won't have to worry about them threading your brows to oblivion, which is probably the number one reason people get scared to have other people touch their arches. It's a bit pricier compared to other threading services, but it won't put a dent in your bank account and you'll walk out with a great set of brows every time so for us, it's totally worth it.
ADVERTISEMENT - CONTINUE READING BELOW
1. Lash Wishes Brow Threading (P180)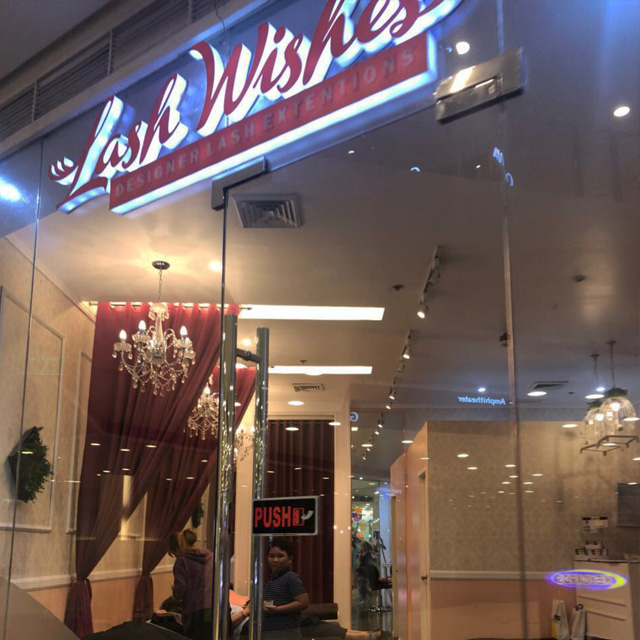 Share this story with your friends!
---
Help us make Spot.ph better!
Take the short survey
Load More Stories