SPOT.ph Gift Guide: 30 Kris Kringle Gifts and Stocking Stuffers for P150 and Under
It's the most wonderful time of the year!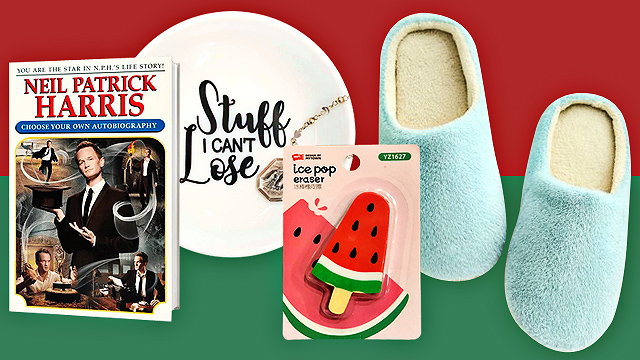 (SPOT.ph) With Christmas just around the corner, your weekends are probably packed with parties and dinners with your friends, family, and coworkers...and we're pretty sure you're participating in at least one kris kringle this year. If you're looking for great ideas for stocking stuffers, we've got you covered. We round up 30 fun gifts all priced at P150 and below!
SHINY
Lip Gloss (P129)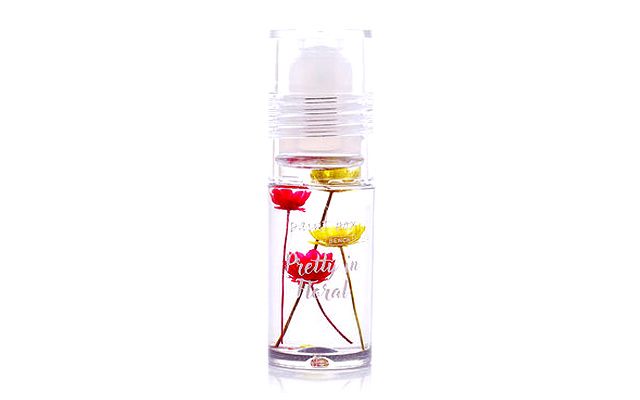 ADVERTISEMENT - CONTINUE READING BELOW
If you haven't heard, shiny lips are cool again. Not only will this floral tube give anyone the perfect pout, but it moisturizes dry lips as well.
Available at Bench.
Sip PH Rose Gold Metal Straw (P100)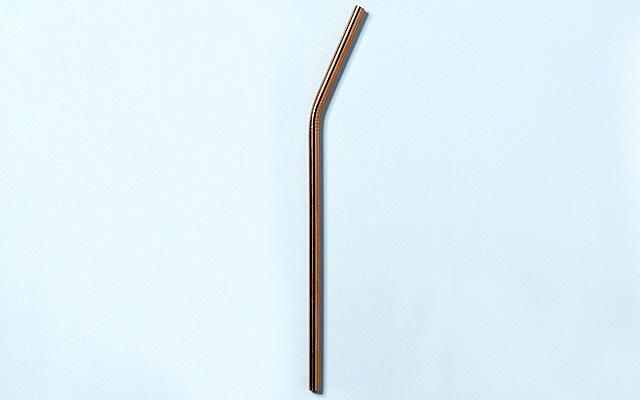 Know someone who keeps on losing his or her metal straw? Luckily, O.G. metal-straw brand Sip PH sells them either in bulk or singles! This rose gold straw is so pretty, it would be hard to take your eyes off of it.
Available online.

GirlStuff Glitter Nail Polish (P150)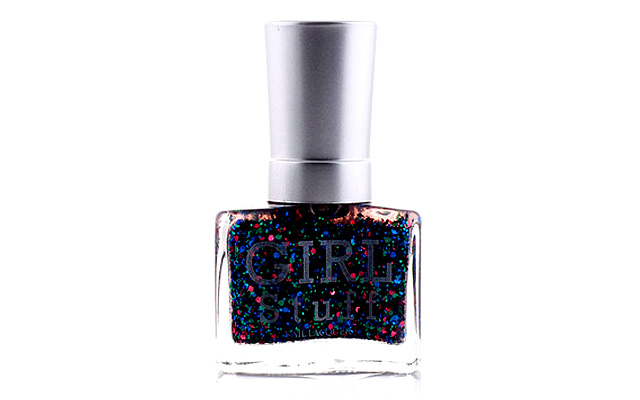 ADVERTISEMENT - CONTINUE READING BELOW
Give this shimmery nail paint to your party-loving friend and make her feel like she's in the '90s all over again. It's so shiny, you could see it sparkling from the other side of the room!
Available at BeautyMNL.

Hand Mirror (P119)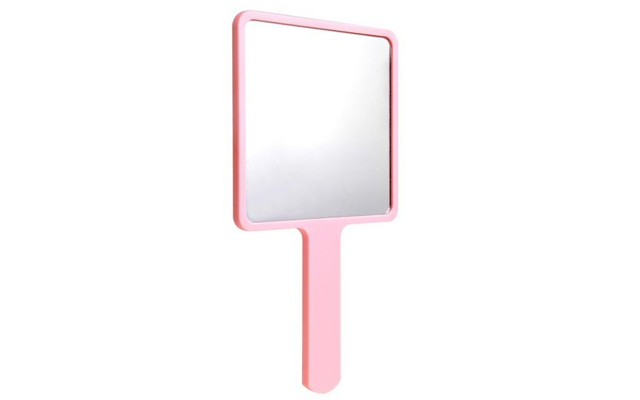 What could be shinier than a mirror? If you have a beauty-junkie bestie, we're pretty sure she'll love this handy mirror that she can easily toss in her makeup kit.
Available at Bench.
SWEET
Mobile Phone Bag (P149)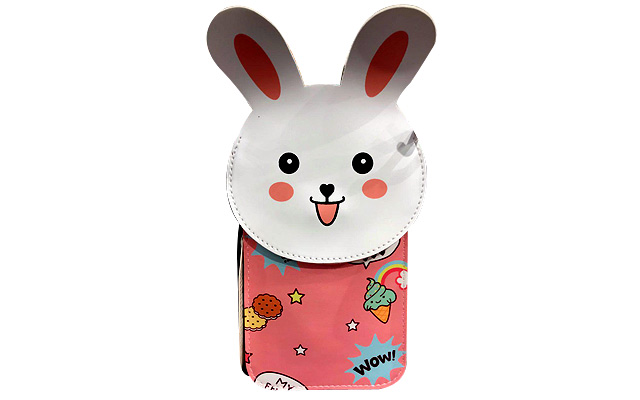 ADVERTISEMENT - CONTINUE READING BELOW
If you're clumsy AF, you need extra protection for your phone. This adorable cellphone pouch fits even the largest smartphone, and can keep it extra safe from slippery hands. Plus, who can resist that cute rabbit and sweets-themed pattern?
Available at Mumuso.
Ice Pop Eraser (P59)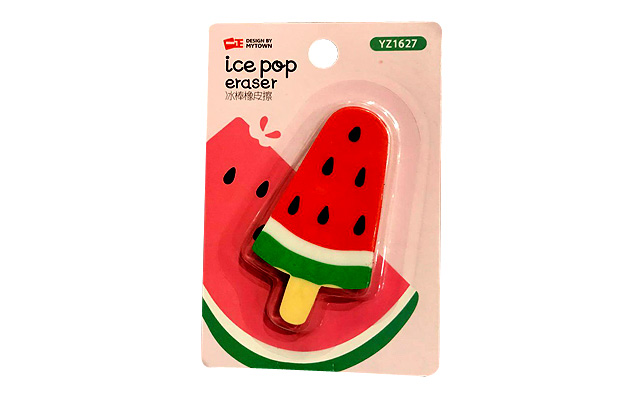 Aside from books at affordable prices, Biblio also hides quirky trinkets and novelty items like this watermelon pop-shaped eraser. The only downside? It's so cute, you almost don't want to use it.
Available at Biblio.

Macarons Mini Folding Mirror (P139)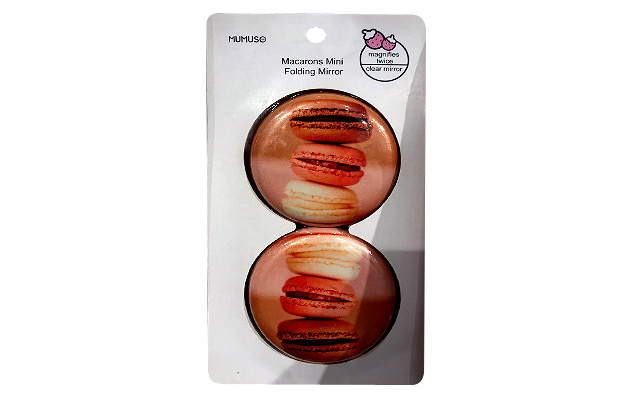 ADVERTISEMENT - CONTINUE READING BELOW
It always helps to have a mirror ready, especially for quick emergency touch-ups or when you just want to make sure you're always looking your best. Because this mirror is foldable, it'll fit in almost any purse.
Available at Mumuso.
ROUND
Galactic Round Animal Sticker Set (P150)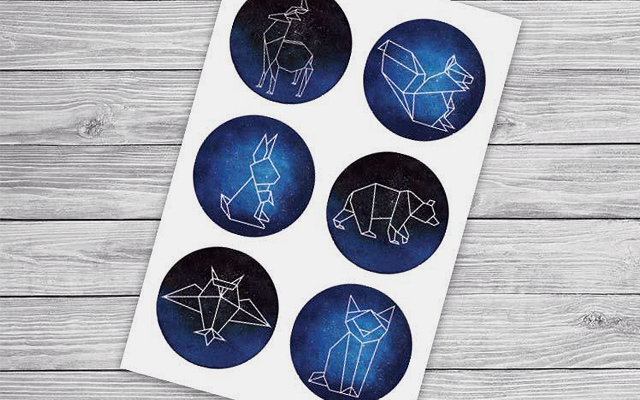 Spruce up your journals and scrapbooks with these out-of-this-world stickers by artist Cristina Evidor. Each animal form is scribbled in ink on a galaxy-themed watercolor backdrop. You can also stick it on your laptop or tablet as decals.
Available at The Craft Central.
Hodge Podge Bottle Cap Keychain (P100)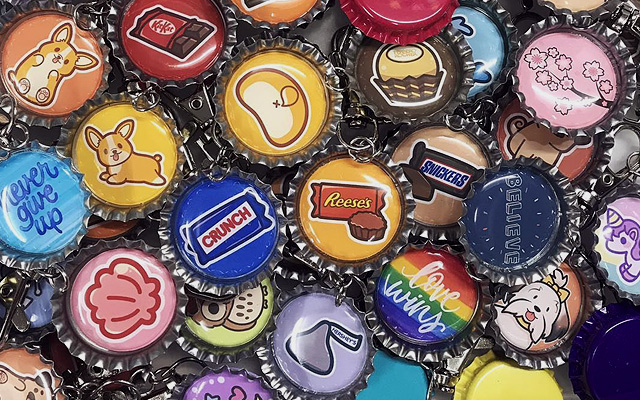 ADVERTISEMENT - CONTINUE READING BELOW
Remember those days when you used to collect softdrink bottle caps of different brands and colors? Hodge Podge, a novelty online store that's been around since 2012, adds a touch of nostalgia to your Christmas by selling bottle-cap-inspired accessories. Their keychain designs range from cute Corgi images to your favorite chocolate.
Available at The Craft Central, Fab Manila, and La Local.
Tali ti Amianan Sirena Knot Rope (P150)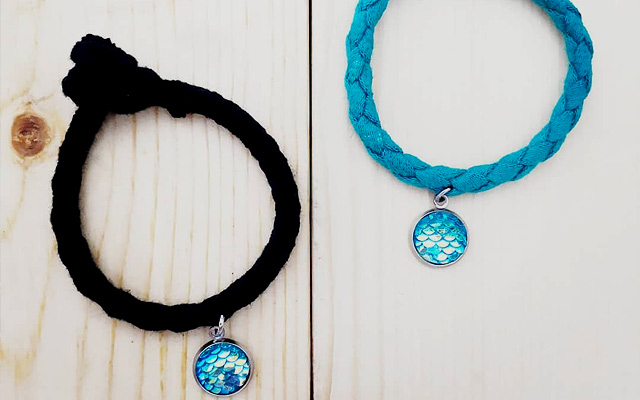 This knot rope from Tali Ti Amianan (a social enterprise in La Union that promotes upcycling) is actually made from an old shirt and a bracelet charm is perfect for ocean babies. Cool, right?
Available online.
Kat Crafted Trinket Dish (P149)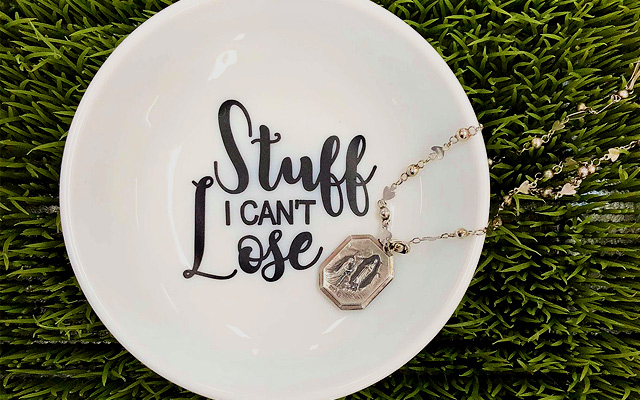 ADVERTISEMENT - CONTINUE READING BELOW
Never worry about misplacing your keys, flash drive, or bracelets when you have this trinket dish. It comes in various designs, such as one that has a very literal "Stuff I Can't Lose" statement.
Available at Fab Manila, Hey Kessy, and La Local.
COLORFUL
Weekly Desk Pad by Louise Ramos (P119)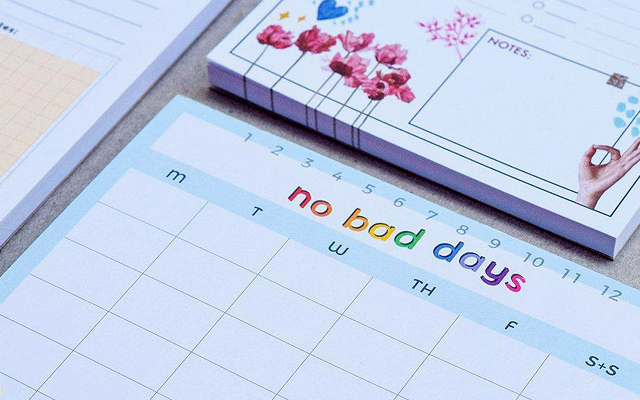 This colorful desk pad isn't just cute, it's super useful, too! You can easily see your plans for the week and just rip the page out once you're on to the next. 
Available at Common Room.
Sapin-Sapin Handpainted Bottle Cap Hair Clip (P139/each)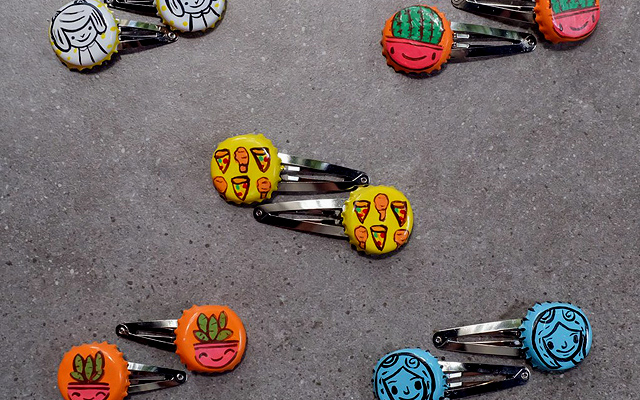 ADVERTISEMENT - CONTINUE READING BELOW
Add a quirky touch to your look with these eye-catching bottle-cap hair clips.
Available at DTI Go Lokal.
Kimberley Festive Metallic Tattoo (P149)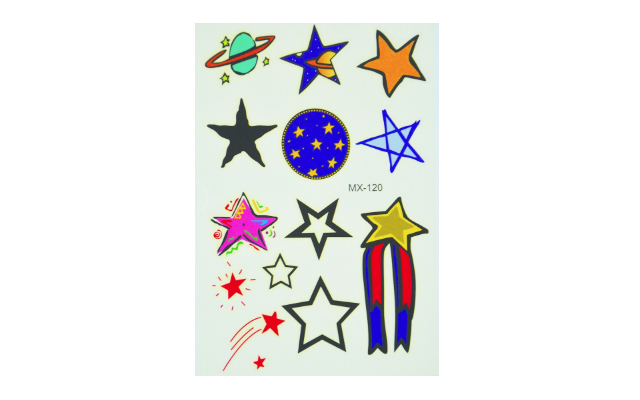 If you have a friend that's been thinking about getting inked, show your support with these colorful temporary tats!
Available at Zalora.
Manila Postcards by Carawrrr (P69/each)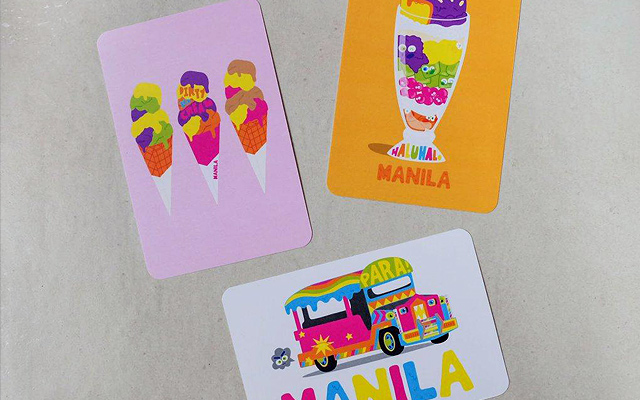 ADVERTISEMENT - CONTINUE READING BELOW
Show your Manila pride loud and proud with these fun postcards designed by local graphic artist Carawrrr.
Available at Common Room.
FUNNY

Linya Sticker Pack (P149)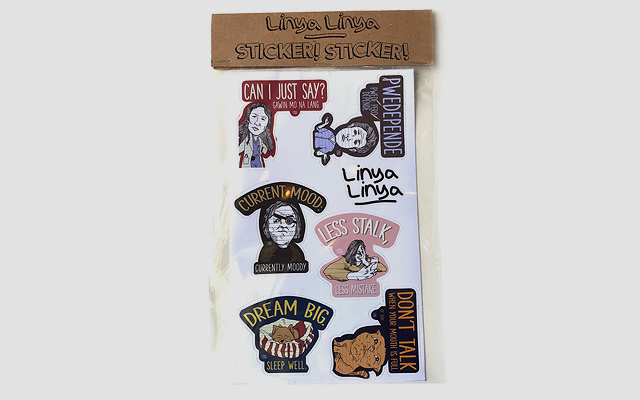 How can anyone not relate to "Current mood: Currently Moody"? And, if the recipient happens to be someone whose Internet stalking skills you know and love, "Less Stalk, Less Mistake" would be the perfect new life motto. 
Available at Linya Linya.
Neil Patrick Harris: Choose Your Own Autobiography (P136.75)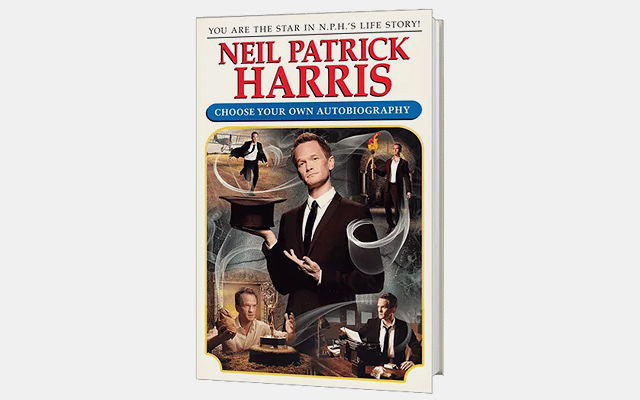 ADVERTISEMENT - CONTINUE READING BELOW
Neil Patrick Harris brings his trademark humor to this unique autobiography that touches on his personal life, what the set of How I Met Your Mother was like, and even what goes on backstage at awards shows. Oh, plus a magic trick or two. Say it with us: It'll be legendary.
Available at National Book Store.
True Tita Tote Bag (P150)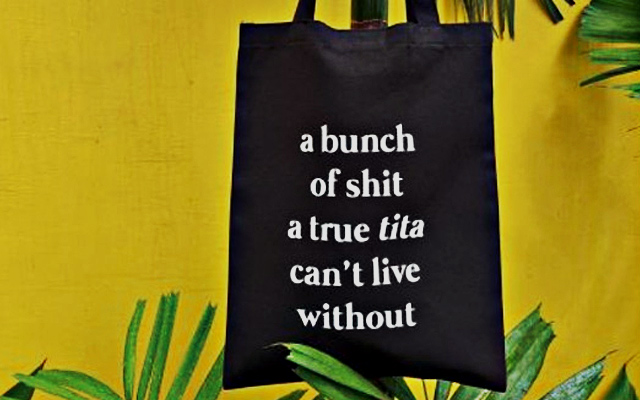 For any true tita, one canvas tote bag isn't enough. And the best ones always have something truly insightful written on them.
Available at Aniya Clothing.
LONG
Popjunklove Character Bookmarks (P119)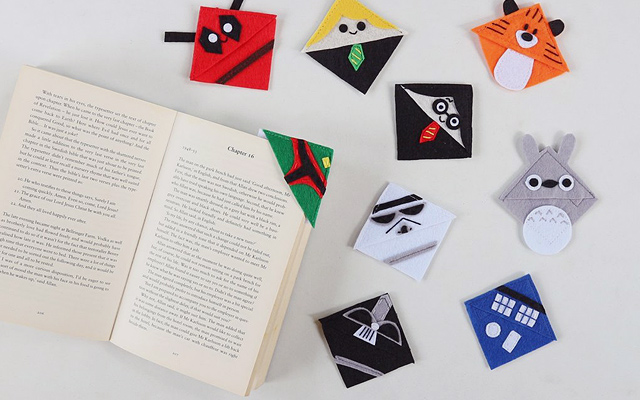 ADVERTISEMENT - CONTINUE READING BELOW
These corner bookmarks are small, handy, and (wait for it) perfect for long reads. With the available designs, it's a great pick for a bookworm who's also a fan of Star Wars or the Harry Potter series.
Available at Common Room.
Cocooni Basic cord organizer (P100)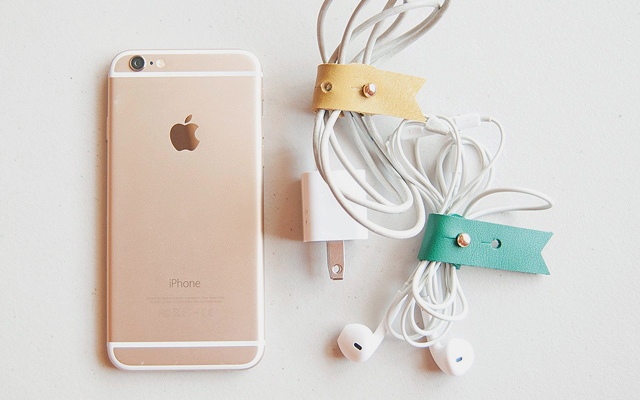 These bunting-shaped leather cord organizers are your best bets for keeping those long cables and wires organized. It comes in a variety of colors and can be adjusted depending on the thickness of the cords. If you don't mind shelling out more, you can add a monogram, too!
Available online.

Maybelline Fashion Brow 3D Cream Pencil with Brush in Brown (P149)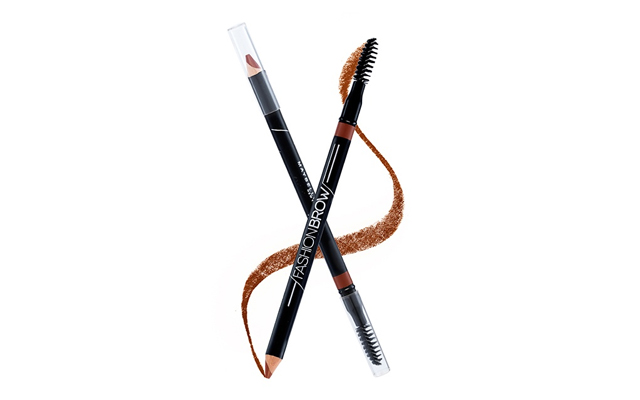 ADVERTISEMENT - CONTINUE READING BELOW
Get arches that last all day long with this eyebrow pencil. It has creamy, heat-proof formula that promises to last for up to 12 hours.
Available at Maybelline counters and online.
Things That Matter Bamboo Toothbrush (P140)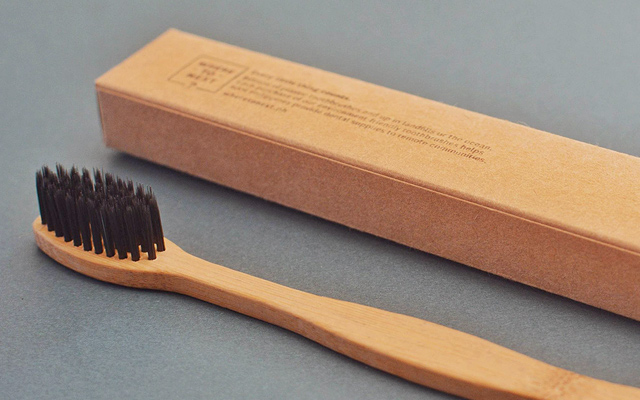 If you're looking for something that's relatively, well, long, then this bamboo toothbrush is a good option. It doesn't hurt that it's something sustainable, too!
Available online.
USEFUL
Phone Cord (P149)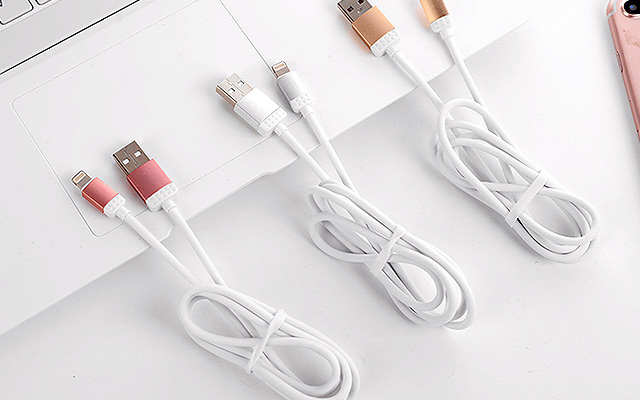 ADVERTISEMENT - CONTINUE READING BELOW
Save your friend who's always suffering from low battery with this cord that'll keep their smartphone (or tablet) fully charged.
Available online and at Ilahui stores.
Hand Sanitizer (P79)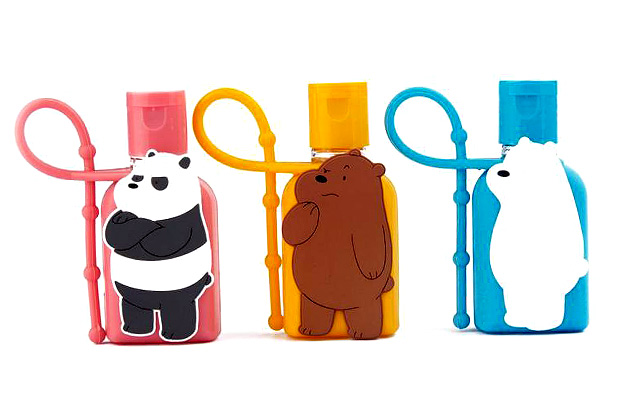 Make your hand sanitizer, well, handy, with this one that you can easily attach to your bag! If that isn't cute enough, the adorable We Bare Bears design is sure to win you (and your friend) over.
Available at Penshoppe.
Mask Set (P119)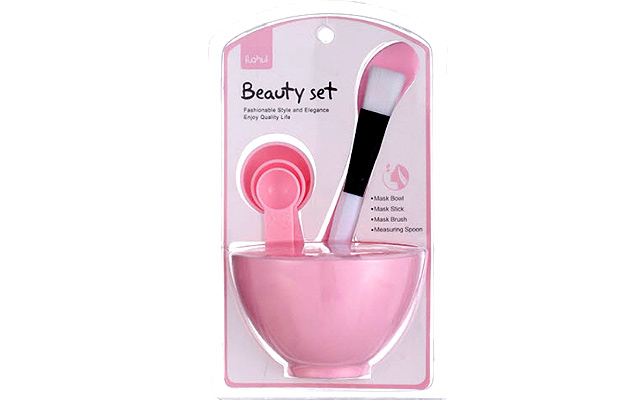 ADVERTISEMENT - CONTINUE READING BELOW
Your friend probably already has all the essential products for his or her skincare routine. So why not step it up and make sure they make their facial masks as convenient and easy as possible? This set already has an applicator, a bowl, mixer, and even measured spoons for powdered face masks, so they can finally stop using their kitchen utensils for their skincare regimen.
Available online and at Ilahui stores.
Design Hatch A6 Lined Jotter: Blue Chevron (P140)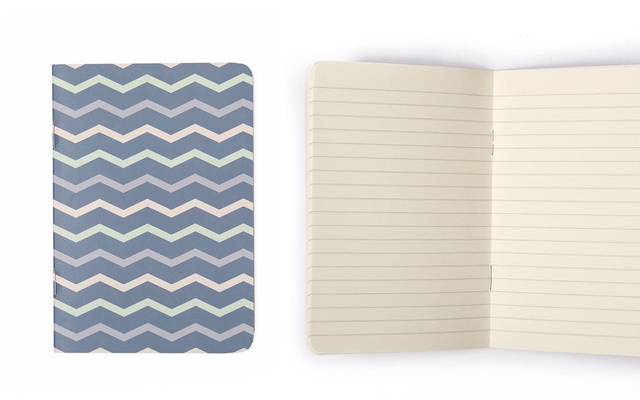 Perfect for those who love pretty notebooks, this handy one comes in an irresistible design that's very IG-worthy. Toss it in your purse and use it for your notes, reminders, or if you just feel like doodling in the middle of a boring meeting.
Available online.
FLUFFY
Pixie PH Fluffy Cat Keychain (P72)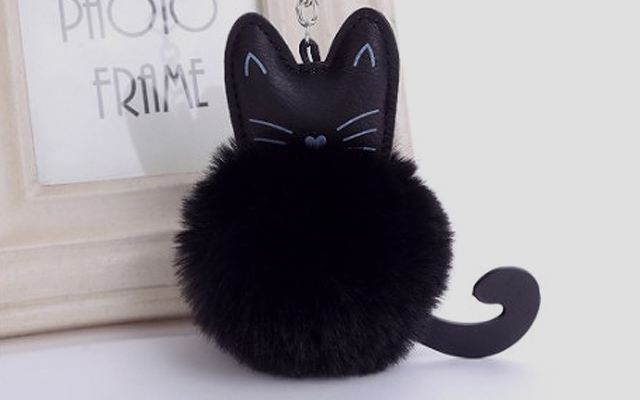 ADVERTISEMENT - CONTINUE READING BELOW
We know cats aren't exactly the most cuddly pets, but that doesn't mean they're not cute. Whether your friend is a feline-lover or not, this keychain makes for a cute addition to your bag or, well, your keys.
Available online.
Indoor Slippers (P122 to P136)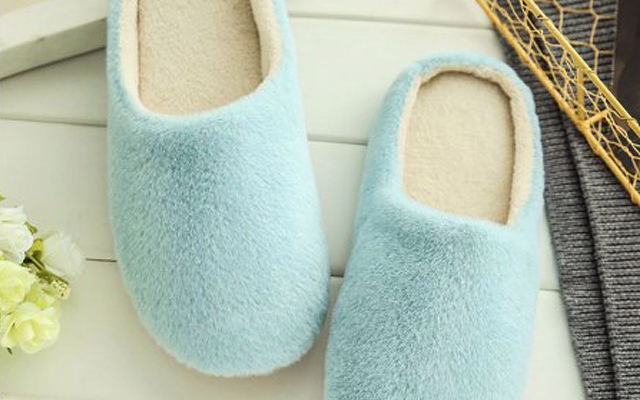 After wearing heels all day, there's nothing more comforting than changing into soft bedroom slippers at home. These bedroom slippers even come in different colors, so you can even choose which suits your friend the most.
Available online.
Mumuso Bowknot Hair Band (P99)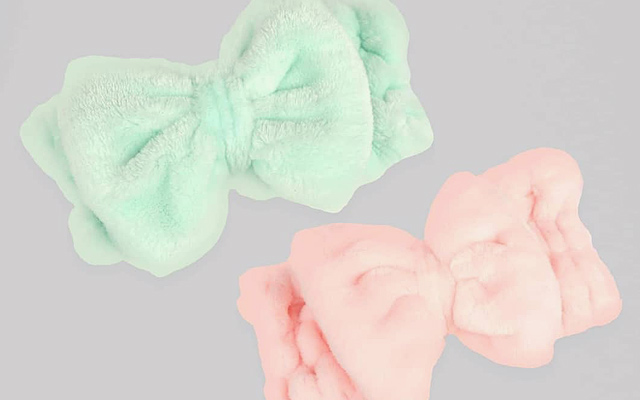 ADVERTISEMENT - CONTINUE READING BELOW
You've probably seen it in your favorite K-Dramas and wanted one for yourself. This hair band will make washing your face and doing the rest of your skincare routine easier, especially if you have nine more steps after cleansing. Plus, it will make you look cute...even if you have a sheet mask on.
Available at Mumuso.
Dog Plushie Pencil Case (P149)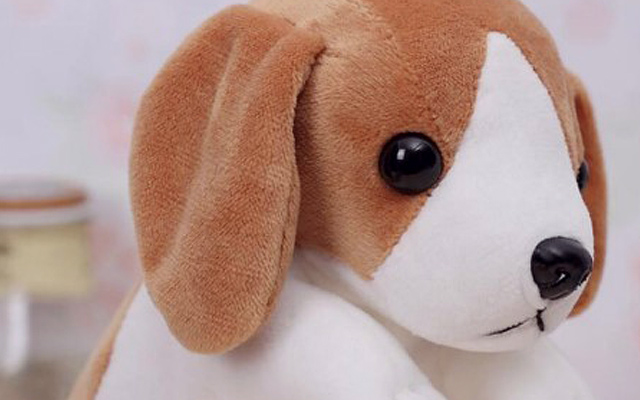 Dogs are so cute that sometimes, you just want to bring them everywhere with you. Since you can't really stuff them in your bags for obvious reasons, this pencil case makes for a cute alternative. You'd smile every time you open your bag and see its cute head poking out.
Available online.
Load More Stories