(SPOT.ph) It's hard to define exactly what streetwear is, especially considering the wide array of designs and big names associated with it these days. But maybe we can boil it down to a few key qualities: For us, streetwear is comfortable, casual, versatile, and original. More and more people are hopping on the stylish-but-comfy streetwear lifestyle, and we highly encourage you give it a shot, too. And what better place to start than right here on our very own streets? Here are 10 local streetwear brands for you to try:
Don't Blame The Kids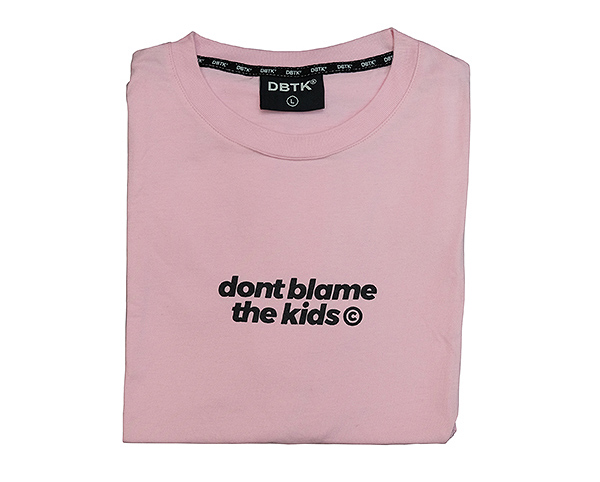 ADVERTISEMENT - CONTINUE READING BELOW
As its name suggests, Don't Blame The Kids is a brand centered on the culture of the youth, specifically one that thrives on hard work, passion, and the unconventional. Everything in Don't Blame The Kids' (DBTK) line of apparel is created with a unique sense of artistry and a meticulous attention to quality.
Tenement
Tenement celebrates a sports-centric lifestyle—one centered around building communities, practicing perseverance, and celebrating triumphs. They refer to themselves as the "people's homebase," a place where diverse backgrounds can be united by a common interest. Their selection of T-shirts and basketball shorts will have you nostalgic for a neighborhood pick-up game.
Gnarly!
ADVERTISEMENT - CONTINUE READING BELOW
Established in 2008, Gnarly! takes its inspiration from comic books, music, and skateboarding. The word "gnarly," which began as a surfer's slang word in the 1970s, later evolved to mean something that is either repulsive or remarkable. The brand follows the same light-hearted spirit of the word, not taking itself too seriously in both its philosophy and its designs. Their zany, comic-like graphic tees and hoodies will be great stand-out pieces for your wardrobe.

Support Your Friends
ADVERTISEMENT - CONTINUE READING BELOW
Support Your Friends is all about recognizing the people you surround yourself with, thus the name. Many of their designs feature stylized versions of pop culture logos, but with "Support Your Friends," or SYF, emblazoned on them as a friendly reminder to do just that. You'll love seeing their signature optical illusion logo on all your statement tees, hoodies, and sweatshirts.

Factory
ADVERTISEMENT - CONTINUE READING BELOW
Inspired by Andy Warhol's infamous studio of the same name, Factory takes 1970s casual and gives it a distinct touch of Manila culture. Their line of statement denim jackets is sure to be a favorite, but their t-shirts and caps are equally cute. Their unique designs encourage you to incorporate your own personal style when rocking any their pieces.
Progress
ADVERTISEMENT - CONTINUE READING BELOW
We're pretty sure this isn't the first time you're seeing the Progress logo, which easily stands out on T-shirts and caps even in the crowds of the city. The signature bright colors and bold typography of their designs make them great for anyone who wants to be a little more daring. You'll be keeping these in your wardrobe for a long time.
Thy Origins
ADVERTISEMENT - CONTINUE READING BELOW
Thy Origins incorporates ancient Greek mythology into the modern designs and silhouettes of their apparel, making them stand out from the rest. Their use of classic colors and patterns keeps their clothes looking timeless—or should we say immortal? If you want to spice it up, check out their "Odysseus" fanny packs, which you're going to want in every color.
Royalty
ADVERTISEMENT - CONTINUE READING BELOW
Japanese-inspired clothing is its own streetwear subculture, and Royalty is a great local option if you're looking to give it a try. They combine familiar Japanese images like geisha paintings and anime-style drawings with modern designs and incorporate them into stylish and functional apparel.
Unschld
As implied by its name—a stylized variant of the word "unschooled"—Unschld celebrates divergence from the norm. "Self-taught since 2007," their website reads—the brand is dedicated to forging a path of their own in the continuously growing local streetwear scene. You'll love their bright colored windbreakers and cartoonish T-shirt designs.
ADVERTISEMENT - CONTINUE READING BELOW
Daily Grind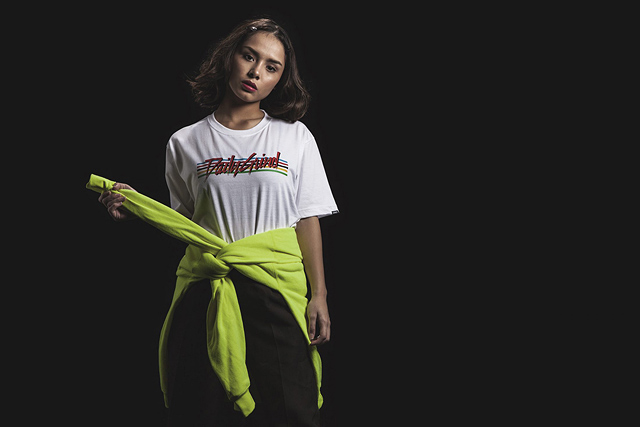 Daily Grind celebrates the passion and artistry that drive people to work—well, on the daily. Their continuously growing line of T-shirts, caps, and sweaters are great for taking on the ups and downs of everyday life in the city while still looking stylish. You'll be inspired to keep hustling every time you see yourself rocking that logo.
ADVERTISEMENT - CONTINUE READING BELOW
Share this story with your friends!
---
Help us make Spot.ph better!
Take the short survey
More Videos You Can Watch
Load More Stories