The SPOT.ph Mother's Day Gift Guide: 25 Gift Ideas for Every Budget
Don't know what to give Mom? We got you.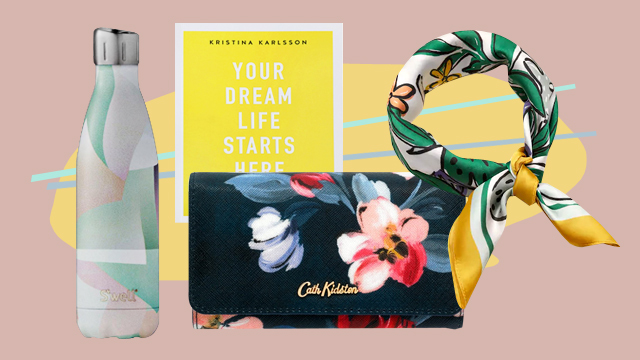 (SPOT.ph) Mother's Day is on May 12! If you're still stumped on what to give the woman who gave you your entire life (it's pretty tough to top that), don't worry. Whatever your budget, we list great gift ideas that will make your mom feel the love on her special day. 
P500 to P1,000
Kanna Travel Organizer (P749) from Quarkus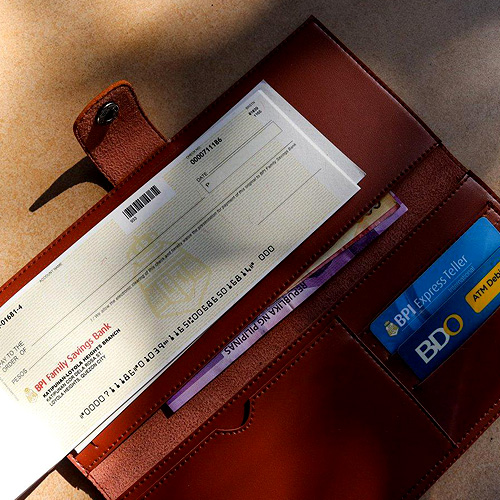 Make Mom's life easier with this leather organizer from Quarkus. It can fit her checkbook, cash, cards, and receipts. With this handy organizer, it'll be a breeze paying the bills from now on.
Available at Common Room.
Yumi Amber Black (P749) from Hue Manila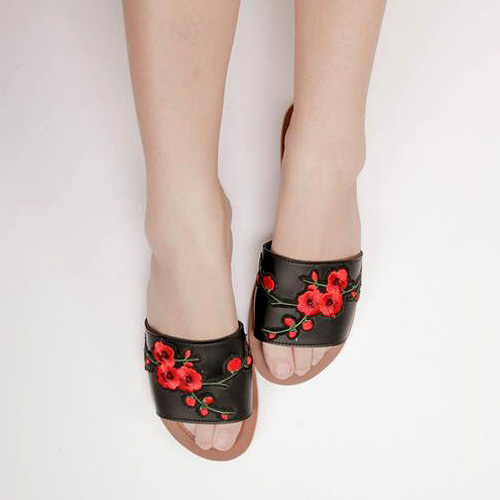 ADVERTISEMENT - CONTINUE READING BELOW
This pair of slip-ons from Hue Manila can go well with a casual T-shirt-and-jeans combo or even a classic shift dress. Its elegant floral details make it appropriate for Sunday brunch or a get-together with her friends.
Available online.
Tea Maker (P999) from Tea Concept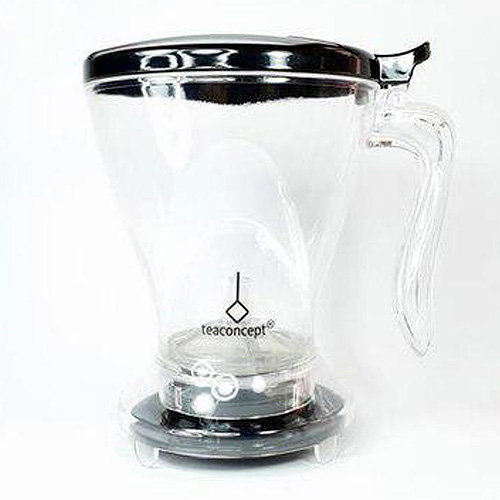 Whether she's entertaining friends at home or making a hot cup to relax at the end of the day, your mom would totally appreciate this cool tea maker from Tea Concept. It makes steeping tea leaves a cinch, for a fresh pot of tea any time of the day.
Available on BeautyMNL.
Goodnight Pillow Mist (P950) from Neal's Yard Remedies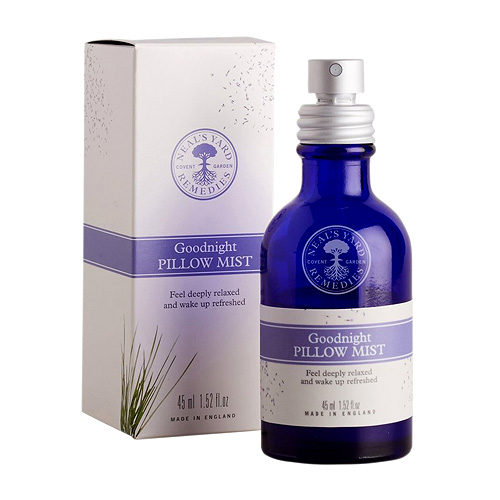 CONTINUE READING BELOW
Recommended Videos
Make sure that your mom gets all the sleep that she needs after a busy day with the help of this pillow mist from Neal's Yard Remedies. The mix of lavender, vetiver, and essential oils can calm her nerves in a jiffy.
Available at Rustan's.
Aromatherapy Mineral Bath Salt (P500) from The Soapranos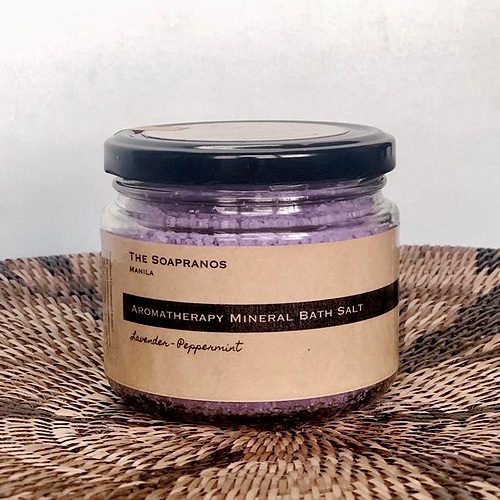 Available in two variants—Lavender Peppermint and  Eucalyptus Peppermint—this bath salt from The Soapranos contains a blend of Himalayan pink salt and natural sea salt, infused with essential oils that all have relaxing and rejuvenating properties. It can be used as a bath soak, body scrub, or even as a foot soak for impromptu pampering sessions at home.
Available online.
Key ring (P995) from Kikki K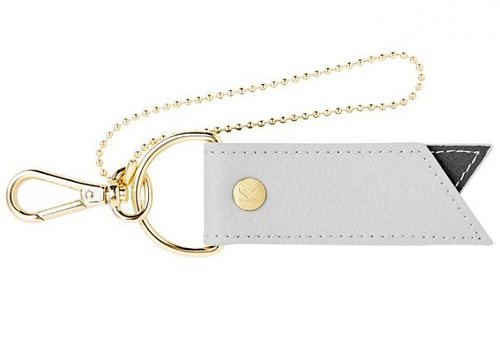 ADVERTISEMENT - CONTINUE READING BELOW
This pretty leather key ring from Kikki K doubles as a key holder and bag accessory, so whether Mom is a stickler for staying organized or loves anything functional and pretty, you'd know she's likely to actually use it!
Available at National Book Store and Noteworthy.
Flowers Printed Scarf (P795) from Mango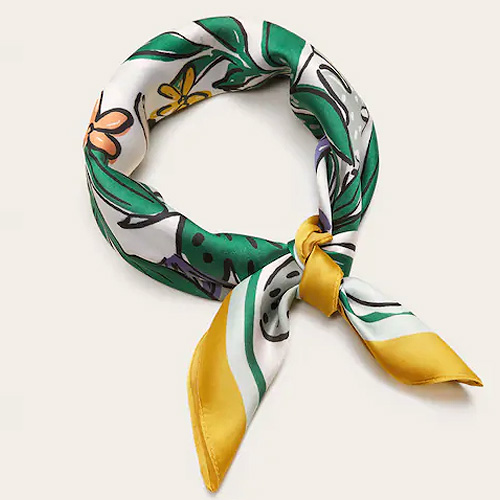 Even the most no-nonsense of moms would appreciate the pop of color this printed scarf from Mango can add to any outfit. Plus, it's super versatile, too—she can tie it to her purse or handbag for a pretty floral touch or if she's feeling adventurous, use it as a headwrap.
See a list of Mango stores.
Lasting Eyebrow Tint Pens (P845) from K-Palette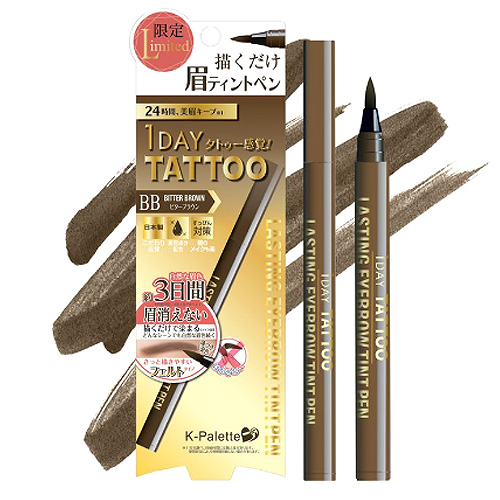 ADVERTISEMENT - CONTINUE READING BELOW
This is perfect for your busy-bee mom who's always got her plate full, but also has to stay glammed up all day. She's already busy doing everything at work and at home, so this reliable eyebrow tint from K-Palette should give her one less thing to worry about—it stays on for days!
Available at Beauty Bar.
P1,001 to P2,000
Your Dream Life Starts Here by Kristina Karlsson (P1,199)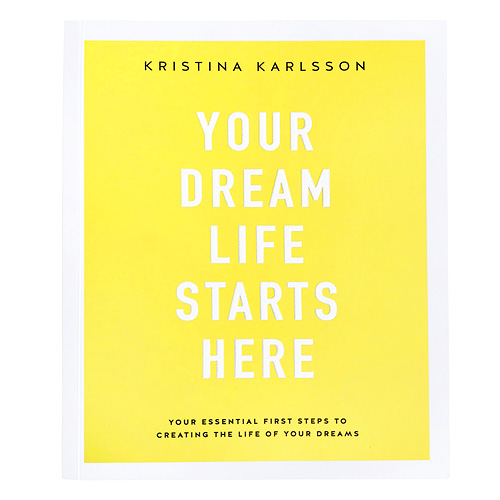 Is your mom a fan of Swedish design or does she like using pretty notebooks and pens? Then this book from Kikki K founder Kristina Karlsson might be a welcome addition to her collection that's all sorts of #aesthetic. Aside from Karlsson's personal insights on her journey in building her lifestyle brand, the book also features inspiring stories from women who have dreamed big, such as Arianna Huffington, Stella McCartney, and Michelle Obama, among others.
Available at National Book Store.
ADVERTISEMENT - CONTINUE READING BELOW
Best Mom Ever Gift Box (P1,495) from Sugarplum Lifestyle
Get your mom this cool box set from Sugarplum Lifestyle to remind her that she's the "best mom ever." It includes a ceramic mug, a ceramic coaster, a gold teaspoon, a tea infuser, a box of white tea, and a couple of silk roses, all packaged together in a pretty, IG-worthy box. She'll love showing it off to her fellow titas.
Available online.
17oz Zephyr Sports Bottle (P1,750) from S'well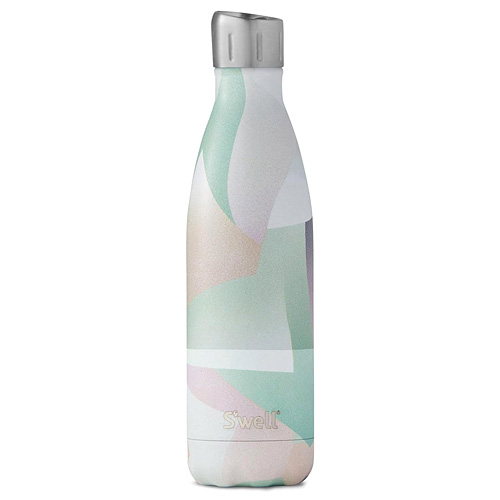 ADVERTISEMENT - CONTINUE READING BELOW
Now it's your turn to remind Mom to drink water with this pretty tumbler from S'well. It has a triple-walled vacuum-insulated body and splash-free sports cap, perfect for moms with an active lifestyle. It can keep drinks cold for up to 24 hours and hot for up to 12 hours.
Available at Rustan's.
Glow Getter Kit 2 (P1,070) from V&M Naturals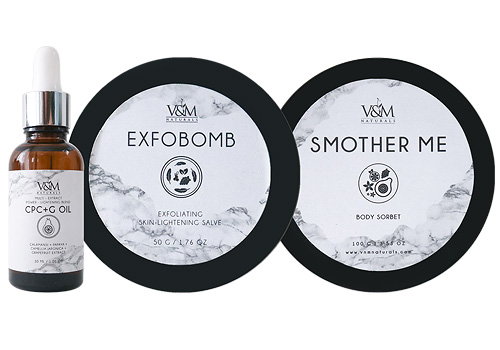 Give mom the ultimate pampering sesh without leaving the house with this kit from V&M Naturals, which combines three of their bestsellers. The Glow Getter Kit 2 will get you the CPC + G Oil which helps in eliminating dark spots, the Exfobomb for some serious exfoliation and brightening, and the lush Smother Me, a 100% vegan and all-natural hand and body cream.
See a list of V&M Naturals stores.
Teresa Floral Wrap Skirt (P1,950) from Lotus Resortwear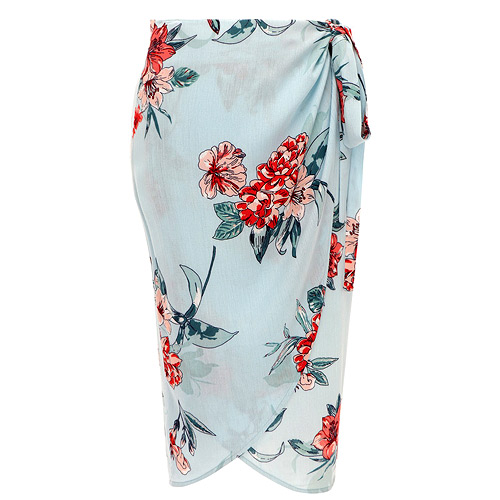 ADVERTISEMENT - CONTINUE READING BELOW
Hint at going on a beach trip with your mom through this colorful easy-wrap skirt from Lotus Resortwear. She can wear it during the day while lazing on the white-sand shores or during an intimate dinner-by-the-beach with your family.
Available at Rustan's.
Essential Oil Blends Travel Kit (P1,750) from Pili Beauty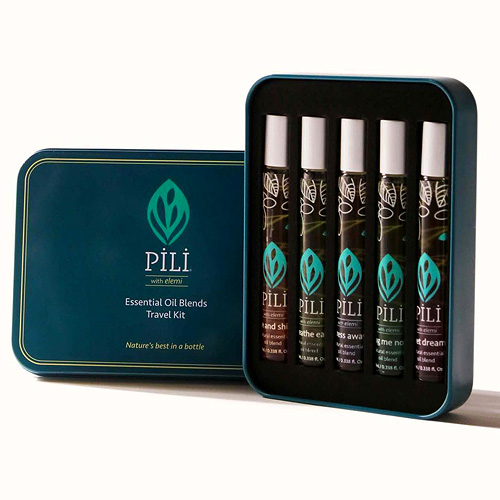 These essential oil roll-ons from Pili Beauty can relieve anything. Perfect for gifting, this travel kit includes Pili Beauty's best-selling blends like Rise and Shine, Breathe Easy, Stress Away, Bug Me Not, and Sweet Dreams.
Available at Retail Lab and online.
White Moss Cologne (P1,600/30 ml) from Acca Kappa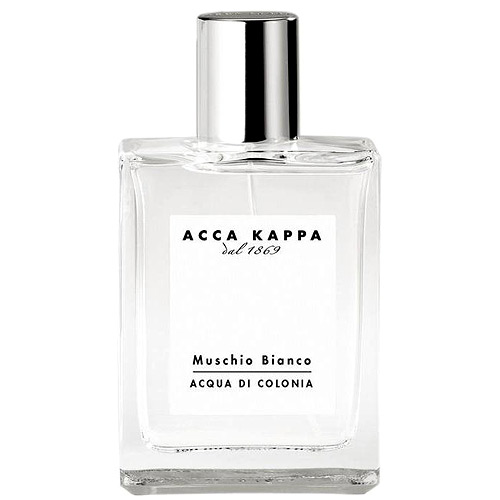 ADVERTISEMENT - CONTINUE READING BELOW
For the cool mom who looks equally comfortable baking your favorite pie or teaching you how to change a flat tire, this unisex scent with notes of lemon, lavender, and juniper strikes the perfect balance of elegance and simplicity.
Available at Rustan's.
Bishop Travel Cubes (P1,500) from Humi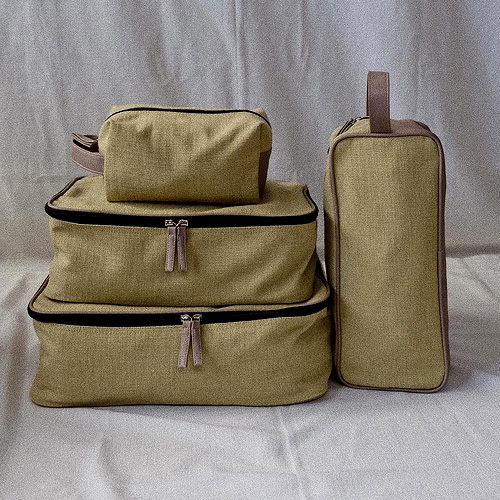 Does you mom travel a lot? If the answer is yes, then she'll fawn over these travel cubes from Humi. These will keep her luggage neatly packed and organized so she can have a stress-free trip. No more digging through piles of clothes in search of things!
Available online.
6 Card Holder Copper (P1,650) from Brouk & Co.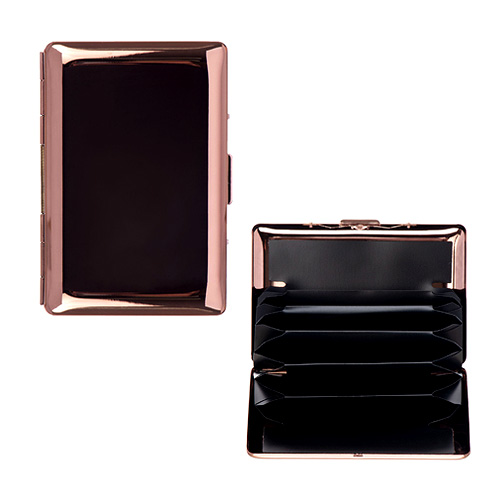 ADVERTISEMENT - CONTINUE READING BELOW
Chances are, your mom's credit cards, membership cards (she's got lots of go-to grocery stores), and discount cards are all over the place. So why not help her out on her next shopping trip with this super handy cardholder from Brouk & Co.? It'll save her from those few minutes of standing in front of the counter looking through her purse.
Available at Rustan's.
P2,000 and above
Perfect Renew Eye Cream (P2,695) from Laneige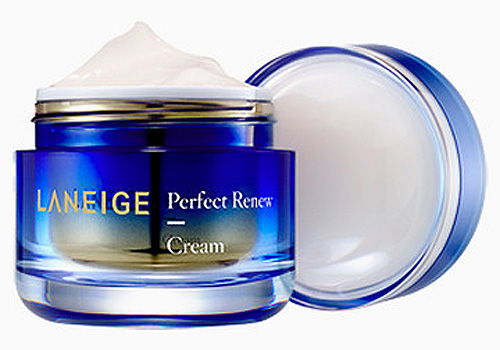 If your mom is serious about her skincare routine, then she'd most likely appreciate getting a good eye cream to add to her kit. This one from Laneige hydrates the eye area and strengthens the skin barrier, thanks to its star ingredient, Ceramide Water. It also promises to protect the skin and lessen the appearance of fine lines and wrinkles.
Available on BeautyMNL.
Enchanted Crown Ring (P4,550) from Pandora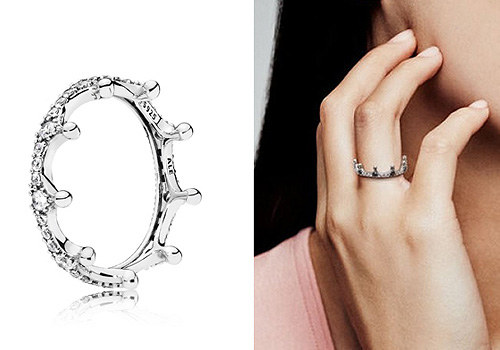 ADVERTISEMENT - CONTINUE READING BELOW
Remind your mom she's a queen with this cool crown-shaped ring from Pandora. It's a great accessory that's subtle enough for everyday use and elegant enough for special occasions. Plus, it'll go great with anything. They've got other variations of the crown ring like ones with floral designs or ones in gold or rose-gold, so you can choose one that best fits momma's personal style.
See a list of Pandora stores.
Organic Aromatherapy Candle Calming (P2,750) from Neal's Yard Remedies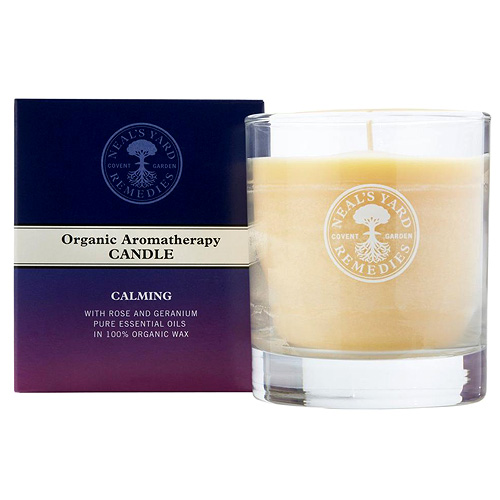 Moms always have a lot on their minds. Help her calm down and relax at the end of the day with this beautifully scented candle from Neal's Yard Remedies. It's scented with rose and patchouli, spreading a calming aroma throughout the room.
Available at Rustan's.
Gemini Link Canvas Mini Bag (price available upon request) from Tory Burch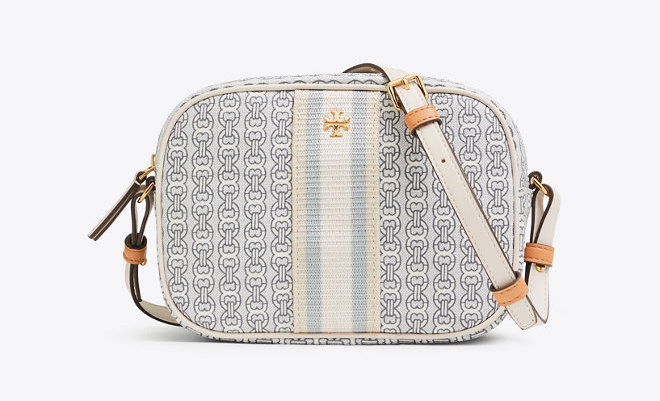 ADVERTISEMENT - CONTINUE READING BELOW
This coated-canvas mini bag sports one of Tory Burch's newest prints, the Gemini Link. It's the perfect size for the essentials—phone, wallet, keys, and a few other extras—and comes with a cross-body strap, so it's just the thing for moms who like to stay stylish while on the go.
Available at Rustan's.
Cinch Printed Tote Pink (P2,395) from Under Armour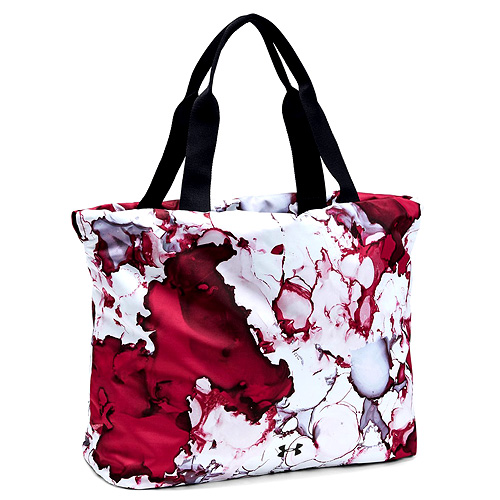 Under Armour's drawstring tote bag with an edgy pink print is spacious enough to fit everything Mom needs for either a quick getaway or just a workout at the gym. It even has an interior water-bottle pocket so she can stay hydrated without having to lug around a one-liter tumbler. We wouldn't blame you if you find yourself wanting to "borrow" it a lot.
Available at Rustan's.
Paintbox Flowers Foldable Wallet (P2,499) from Cath Kidston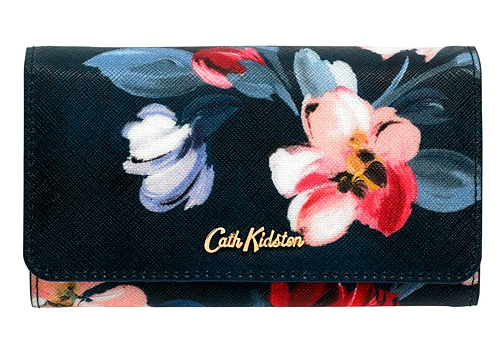 ADVERTISEMENT - CONTINUE READING BELOW
This floral number from Cath Kidston is a welcome addition to your mom's wallet collection. It features a gorgeous print that almost looks hand-painted, giving it vintage yet chic look. Not only is it eye-catching, it also has a lot of room for all her stuff, be it bills, cards, coins, and maybe even a photo of your family.
See a list of Cath Kidston stores.
Baroque Pearl Necklace (P8,000) from Pranca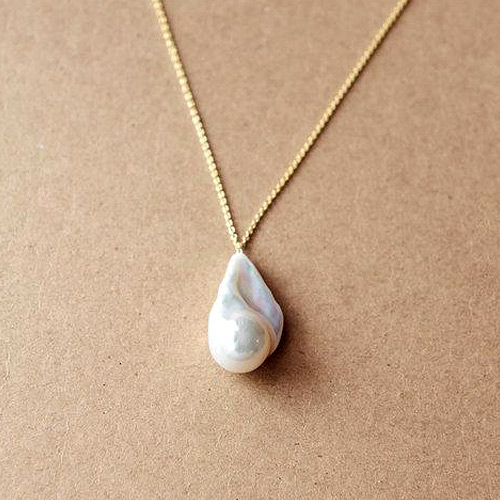 Your mom may already have a collection of dainty pearls, but this necklace from Pranca is sure to stand out—and not just because it came from you! This one features a Baroque freshwater pearl, which means it isn't the usual perfect sphere, giving it character and charm. 
Available online.
Vanity Jewelry Box (P5,450) from Kate Spade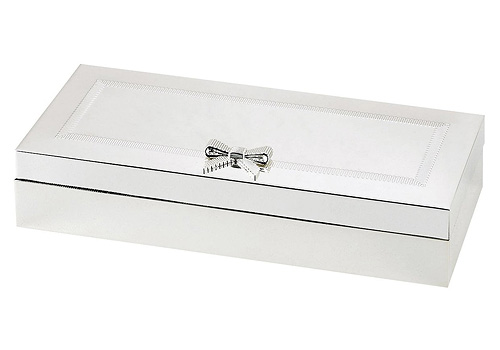 ADVERTISEMENT - CONTINUE READING BELOW
So, you've already given your mom all sorts of jewelry. Where is she supposed to place them? This pretty and dainty jewelry box from Kate Spade will keep all of her valuable accessories in place. 
Available at Rustan's.
Share this story with your friends!
---
Help us make Spot.ph better!
Take the short survey
Load More Stories