(SPOT.ph) These days, people would do anything to cut their morning beauty routines short. Whether it's getting semi-permanent brows in the form of microblading or choosing multi-tasking beauty products for your skin, there's a certain satisfaction that comes with shaving time off your skincare-and-makeup regimen and spending those extra minutes on quality shut-eye. One of the things you might want to consider: eyelash extensions. You'll wake up with a gorgeous gaze and ready for whatever the day throws at you…like unexpectedly running into your ex or having to attend a last-minute event. Lash extensions can make your eyes appear brighter, making you look wide awake even if you just got two hours of sleep. So, we took it upon ourselves to try the best places for eyelash extensions in Metro Manila and ranked them based on ambience, quality of service, value for money, and level of satisfaction.
All SPOT.ph Top 10 lists are researched for, paid for, tested, and selected by the writers and editors. They are discreetly conducted without any notice made to the establishments or their owners.
Here are the top 10 places for eyelash extensions in Manila:
10. Browhaus

ADVERTISEMENT - CONTINUE READING BELOW
How much to shell out: P3,800
The lowdown: "I've tried getting lash extensions before, but never at Browhaus, so I was excited to finally get to try their service. Getting an appointment was easy enough with a phone call, and I was accommodated on the day that I wanted to go so that was a plus in my book. I was asked to fill out a one-page questionnaire when I got there, mostly having to do with allergies, et cetera, though I had to mention to the receptionist which service I wanted (she hadn't asked)—according to their flyers, the Lash in Bloom service is available in Multi (the thickest-looking lashes based on their photos), Single (described as "more defined and natural"), and Cluster ("Bold with a side of sexy"). Oddly, the Cluster option was the cheapest at P3,800—I could only assume it was because the Single (P5,800) takes more work as it requires that the lashes be applied individually.
I asked if I could choose the length of the lashes, and the specialist said she only had short and medium available and therefore would be using both alternately. The seat was comfortable enough that I thought I might actually end up dozing off, but that flew out the window as soon as she started applying what felt like stickers to my under-eye area—we've always been told that the skin there is very delicate, so I would have appreciated a little less heavy-handedness. My lash specialist wasn't much for chatting as she worked, but when she finished and held a fan to my face to dry the adhesive, gave me plenty of reminders about not using oil-based makeup/remover and trying my best not to get the extensions wet. The results aren't as natural-looking as I'd expected and a day later, I can still see them in my line of vision, but if what you're looking for in your lashes is plenty of drama, this is the service for you." – Joanna
The verdict: If you need dramatic lashes ASAP and don't mind spending a little (or a lot) extra for it, Browhaus is the place to do it. It's easy to make an appointment and you'll walk out in less than an hour with your peepers looking all dolled up!
See a list of Browhaus branches.
9. Lavish Lashes

How much to shell out: P550
The lowdown: "It was my first time to have eyelash extensions so I wasn't sure what to expect when I dropped by Lavish Lashes. They have five different options for lash extensions, depending on the look you want—I got the Fancy Look, which they described as lashes that look simple and natural. I arrived near closing time but they were still able to accommodate me, so I got the room to myself—though on busy days, they can accommodate six people at a time. Once I was comfortable (with extra pillows, too!), I discovered that I could customize my lashes even further, with options for length and thickness. The attendant explained everything well and recommended that I get size 10 so my lash extensions would be noticeable—and they did look longer and fuller than my normal lashes. The procedure itself wasn't as uncomfortable as I thought, and my lashes (made of silk) were soft to the touch. If you're looking for a no-frills lash service, you can count on Lavish Lashes." – Henna
ADVERTISEMENT - CONTINUE READING BELOW
The verdict: Lavish Lashes is a great option for those who want to try lash extensions for the first time. At P550, it's very easy on the wallet and you'll walk out feeling like you got your money's worth. It's good that the technicians explain everything and make suggestions on what they think would suit your eyes so newbies won't feel so clueless.
Lavish Lashes is at 5/F SM Megamall, EDSA corner Julia Vargas Avenue, Mandaluyong City.
8. Lash Wishes

How much to shell out: P550
The lowdown: "I've always gone to Lash Wishes for my brows, but I'll probably go there the next time I get lash extensions again because my first experience went well. If you're looking for something extra to add to your look, Lash Wishes' Barely There (P550) option—which comes with 55 pieces per eye—already goes a long way in making you feel all dolled up even if you're just wearing minimal makeup or even a bare face. They don't draw too much attention too, so it looks like you just naturally have great lashes. Made of silk and mink, the lashes feel kind of stiff and synthetic but they don't look that way. What's great about Lash Wishes is that you can customize your lashes any way you want. They also have lots of sets to choose from if you're looking for a thicker and fuller look: Classic, Lush, Volume, and Glamour, which are all under P2,000. You can even choose the color, the thickness, the length, and the style (like natural, chic, or cat's eye). The only downside is that the glue stung and I would find myself tearing up at random times in the day. Overall, it's a great deal if you're looking for something budget-friendly and if you have a specific or natural look in mind." – Ida
The verdict: Great for those who just want to spruce up their look a bit, Lash Wishes offers a lot of options at very affordable rates. You can have your extensions customized to your liking, which is perfect for those who know exactly what they want their fringes to look like. The glue might make you tear up once in a while, but hey, at least your lashes are on fleek.
See a list of Lash Wishes branches.
ADVERTISEMENT - CONTINUE READING BELOW
7. The Aesthetics Studio

How much to shell out: P900
The lowdown: "I made a reservation for The Aesthetics Studio over the phone and they were able to accommodate me right away. They usually close at 5 p.m., but they were willing to accept my reservation at 6 p.m. The place was quite difficult to find because there was no sign outside the building or room—it is more of a satellite set-up rather than a full-blown salon. The procedure took over two hours but I was really happy with the results. They added both volume and length to my lashes, and it didn't sting at all after. It was only P900 so I think if you want just really great results, it's absolutely worth the money. But if you want a pampering experience, I don't think this is the place to go." – Georgia
The verdict: If you're looking for a no-nonsense place to give you gorgeous lashes and don't mind spending a few hours with your eyes taped closed, then you can count on The Aesthetics Studio. While not the comfiest place to get the service done, they get bonus points for their customer service. Plus, the hours spent lying down will be totally worth it the second you open your eyes—no stinging, only fluttery fringes.
The Aesthetics Studio is at LG/F, 8 Richville Corporate Tower, Alabang-Zapote Road, Madrigal Business Park, Alabang, Muntinlupa City.
6. Ayumi

How much to shell out: P1,000
The lowdown: "It's been seven years since I last got eyelash extensions (and that time was just for the sake of trying it), so it felt like it was my first time again. I went to the BF Homes branch at my scheduled time, only to find out that I was at the wrong branch. Apparently, there are two branches along Aguirre Avenue: one past Charlie's Grind & Grill, and another across Starbucks. Both branches have limited parking spaces, so make sure you're ready to walk a few meters since parking is quite far.
ADVERTISEMENT - CONTINUE READING BELOW
I chose the cheapest option—40 pieces per eye—and went for no. 9, the shortest lash length available. The therapist then led me to a reclining chair and propped a pillow for extra support. As I positioned myself in the reclined chair, she draped a towel over my legs to keep me warm. She then began the process by asking me to close my eyes and relax, proceeding to put tape under my eyes and on my lids to keep it slightly open. There wasn't much pain during the process except for a stinging sensation towards the end. After she was done, she used an airbrush to blow air on my eyes (probably to dry the glue, she didn't really say what it was for) and gave me a mirror so I could look at the results. The overall experience was quick and pleasant, and unlike my first time, the lashes felt weightless and super natural." – Anya
The verdict: For those who want to get natural-looking extensions, you won't go wrong with Ayumi. It might be a little intimidating at first, since they don't explain anything to you until you tell them how you want your lashes to look, but the service itself is done very professionally. Plus, you'll fall in love with the weightless feel of their extensions!
Ayumi is at 166 Aguirre Ave BF Homes, Parañaque City and 294 Aguirre Avenue, BF Homes, Parañaque City.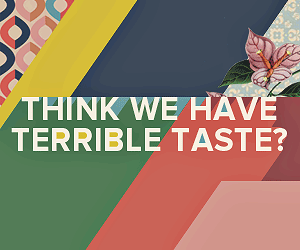 5. La Provence

How much to shell out: P950
The lowdown: "This was my first time getting eyelash extensions and trying La Provence's services in general. I was surprised to find that it was situated in the cinema level of the mall, but I didn't find it to be noisy or crowded as soon as I entered so the ambience was still okay. The salon is also a café, which I thought was very cool, especially if you want to rest a bit after a service. I made my reservation over text and it was very easy. Although it was at first delayed, they texted me right away to inform and I was able to reschedule without much hassle. The service itself, Classic Eyelash Extensions, was only P950—much more affordable than many extension services. The procedure only took an hour and I found the person who did the service to be very knowledgeable about the procedure. My lashes came out looking very natural and they didn't sting at all afterwards. Overall, I was happy with the service and I think it's a good spot for first timers." – Ashley
ADVERTISEMENT - CONTINUE READING BELOW
The verdict: La Provence has a private room for their lash extension service, so it's great if you want a bit of privacy during your appointment. Apart from a comfortable experience, the lash technician also listens to what you want your lashes to look like—whether you want more volume or more length—so you'll walk out with the lashes that you asked for.
La Provence is at 3/F Central Square, 30th Street corner 5th Avenue, Bonifacio Global City.
4. Brow Lounge

How much to shell out: P800
The lowdown: "It was my first time getting eyelash extensions and I was extremely apprehensive about it since I've heard a lot of horror stories from friends. Not to mention the fact that Brow Lounge is more known as a brow parlor than a place for lash extensions. I booked an appointment on the same day I had my lashes done—luckily, they accommodated me despite the short notice.
Upon entering the place, the staff greeted me warmly and thoroughly explained each of the three options: Classic, Party, Diva. Without any prior experience, I wanted to go for Classic, but the staff politely explained why I should try Party instead. They told me that the latter suited my lashes more since they were already long, and getting Classic would have little effect. I loved how they even showed me the actual hair they'd use for every option! The mink eyelashes are soft and light, and feel a bit like real human hair. The whole session was a breeze. The lash technician was very gentle and even adjusted to my requests—one of which was to not overdo the lashes because I want them to look as natural as possible. An hour and a half later, we were done! I could say the process was almost pain-free—the only time it got uncomfortable was when we were waiting for the glue to dry because it stung a bit in the eye. Overall, my experience at Brow Lounge was good. I'd definitely come back for their lightweight lashes and smooth application process. I just wish they had more customizable options!" – Erika
The verdict: While Brow Lounge is primarily a brow place, their lash extension service isn't too shabby. For P800, you get to stay in a private room during the duration of your service. They only have a few options for their extensions, but if you just want to add a bit of length to your lashes that still looks natural, then you'll find that Brow Lounge can do just that for a reasonable price.
ADVERTISEMENT - CONTINUE READING BELOW
See a list of Brow Lounge branches.
3. Strokes Prestige

How much to shell out: P1,500
The lowdown: "My original appointment was for a Sunday at 6 p.m. I arrived on time and was told to stay in the waiting area. It was pretty comfortable and they served me a digestive biscuit and a glass of lemon water, but after waiting for 40 minutes with no word on what time it would be my turn, I decided to reschedule. My second attempt—the following day at 4 p.m.—was relatively better, with the waiting time down to 20 minutes. The treatment area itself is a precisely sized space that fits mostly just the cushy chair—there is no table on which to place your bag—but it's generally quiet, almost cozy. Forty minutes later, I opened my eyes to feather-light lashes that felt unbelievably soft, and was told it's because they use sable. Another bonus: there was hardly any stinging in my eyes from the adhesive. The technician warned, though, that the extensions would likely last only one or two weeks since I went for the most basic option of just 50 lashes per eye. All in all, it's a great option for when you have a special occasion coming up and want to look like you're one of those lucky few who've been blessed with perfect peepers." – Jo
The verdict: If what you're looking for is weightless lashes that can give you a beautiful gaze for a big event, then Strokes is right up your alley. Plus, if you're the type who's afraid to try anything new because of the discomfort it might cause, you won't experience that here. Unlike most lash places, Strokes' adhesive doesn't sting. That, and they use sable for the lash extensions. Sable is noticeably lighter and softer compared to other synthetic lashes. Totally worth the P1,500 if you ask us.
See a list of Strokes Prestige branches.
2. NÉW Lounge

ADVERTISEMENT - CONTINUE READING BELOW
How much to shell out: P3,500
The lowdown: "New Lounge has a pretty efficient online booking system—the only downside was that the slots that fit my schedule perfectly were already full, so it's best to schedule way ahead of time to secure an appointment at your preferred branch. In my case, I had to schedule a week in advance. It was nice that they called me on the day of my appointment to confirm my booking. When I got to the Connecticut branch, I immediately noticed how cozy the salon was even though it was packed with other people getting their lashes done. The receptionist asked me to fill out a sheet with my details and answer some questions about my health history. The technician assigned to me walked me through the procedure and explained that NÉW Lounge uses sable for their lash extensions, which means they're lighter and softer than mink or silk. I asked her if my real lashes will fall off along with the extensions and was told that they won't, because the extensions are so light. I had my lashes done at a different salon before and experienced some of my real lashes falling off, so I was a bit skeptical.
My technician then showed me their menu with lash options. They have three kinds of curls: J Curl, C Curl, and Super Curl. Their lashes also come in various lengths, ranging from eight to 12. I chose two lengths, nine and 10, and the C Curl—a popular combination among their clients. She then led me to my seat, offered me a blanket, and started to apply tape on my eyelids. I felt no discomfort at all which was pretty surprising, considering having your eyes taped closed doesn't really seem pleasant. The whole thing was done in 1.5 hours. I expected my eyes to sting after the procedure, but I surprisingly didn't feel anything at all. I also learned that they use a special type of glue that allows you to wet your face two hours after the service (usually you have to wait 24 hours before you can wash your face). I love how my lashes turned out, adding a bit more drama to my gaze without it feeling like I have anything on my eyes. They were also super soft; I couldn't help but tell everyone to touch my lashes! It's pretty pricey compared to a lot of other lash places, but the level of satisfaction after the service was totally worth the P3,500. Oh, and they didn't lie about my real lashes not falling off along with the extensions. It's been a few weeks and my real lashes are still intact. Yay!" – Jamie
The verdict: If you don't mind spending a little extra for lash extensions that look picture-perfect and won't damage your real lashes, then NÉW Lounge is the place for you. Their sable lash extensions are weightless and soft to the touch, which is great for people who are looking for something that looks and feels natural. Plus, they've recently launched their Mobile Eyelash Service so you can have your service done in the comforts of your own home.
ADVERTISEMENT - CONTINUE READING BELOW
See a list of NÉW Lounge branches.
1. Kiyosa

How much to shell out: P1,480
The lowdown: "I decided to schedule my eyelash extensions on a Friday but when I called to make a reservation, they informed me that I should drop by for a patch test first to check if I was allergic and wait two days before the actual extensions. I agreed and scheduled the patch test on a Friday and the eyelash extensions on Monday, to be safe. I got there for my patch test and it just took less than 10 minutes. They just placed three pieces of lashes per eye and I had to observe if there was any discomfort for two days.
Over the weekend, I didn't experience any allergic reaction so I decided to push through with my appointment on Monday. I arrived on time for my schedule and the assigned stylist led me to the second floor and had me sit in a leather reclining chair, with a pillow and a blanket for extra relaxation. Everyone in the salon was very accommodating so I wasn't nervous at all. She explained to me the whole process and some safety reminders like I shouldn't open my eyes during the service and that if I needed to move, I had to inform her first. She handed me their menu so I could choose the style I wanted: Natural, Cute, and Sexy. I also got to choose the type of curl. I chose Natural with J Curl. Next, she made me choose the number of strands. I got their standard recommendation, which was 120 pieces. The service lasted for an hour and a half. I slept through the whole process—that's how relaxing it was! Once done, she handed me a mirror and asked if I was happy with my extensions. I was impressed with how natural it looked and they really made my eyes pop. It looked like I was ready to go to an event 24/7! Everything was so hassle-free and I really felt like I was in good hands so I'd definitely come back in the future when I feel like being kikay again." – May
The verdict: You'll know you're in good hands once you step into Kiyosa. They take their services very seriously and want to make sure every step meets Japanese standards. They're the only eyelash place we tried that required at least two days of patch-testing before the actual service. Their technicians are highly trained and are very meticulous, so you can expect to walk out with a perfect set of lashes. For P1,480, you'll feel like you got more than you paid for.
ADVERTISEMENT - CONTINUE READING BELOW
Kiyosa is at G/F F1 Hotel, 32nd Street corner Lane Q, Bonifacio Global City and 2/F S Maison, Marina Way, Mall of Asia Complex, Pasay City.
Share this story with your friends!
---
Help us make Spot.ph better!
Take the short survey
More Videos You Can Watch
Load More Stories