(SPOT.ph) If you've been doing your own makeup for a while, your main focus when getting ready might be more difficult applications like razor-sharp winged eyeliner, the perfect cut crease, or seamless contour. But whether you're a veteran or a beginner, it's important to go back to basics and make sure all the little details look good too, like finding the perfect everyday lip color, the mascara that will open up your peepers, and the right complexion products. With the abundance of products in the market, it can be overwhelming trying to distinguish each one while finding what suits your skin best. Before you head out and swatch every single product in the store, we came up with a handy guide that will help you choose.
Here's a guide to every kind of complexion product you can find:
Any complexion product, in a nutshell, is a base makeup product typically applied all over the face with the intention of evening out the skin and covering blemishes. There are many factors to consider when choosing the right one. First, let's talk about coverage: Complexion products may have light, medium, or full coverage, referring to how much they cover your skin. Light coverage products offer a sheer finish that allow more of your natural skin to shine through while full coverage masks your complexion almost like paint. If you have fairly blemish-free skin, you can opt for just a light coverage base, but if you have more pronounced acne or scarring, you might want to go for medium or full coverage. Some base products are also buildable, meaning you can layer them up and customize just how much coverage you need—perfect if you're looking for versatility in your makeup.
ADVERTISEMENT - CONTINUE READING BELOW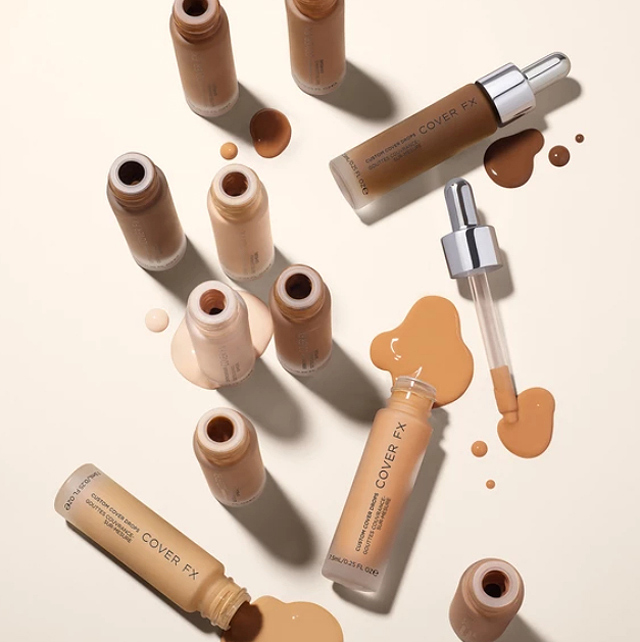 Complexion products also come in a variety of finishes: think of these finishes as more of a spectrum rather than a categorical list with clear demarcations. Some products may dry down very matte on the face, meaning they leave no shine, while others offer a dewy finish, leaving your skin with a luminous glow. You can choose which finish you like best based on your personal preference, skin type, and lifestyle. Matte base products tend to be more long-wearing and work best for oily skin as they set down to a dry finish. Luminous products, on the other hand, can create the appearance of radiance on dry or dehydrated skin, but may not always last as long on the face.
As a general rule, we recommend figuring out your skin type and working slowly to build a repertoire of products that work for you. And while there are many different types of complexion products, you need not own them all. Just grab the ones that best fit your lifestyle and preferences and you're good to go.
Choosing the Perfect Shade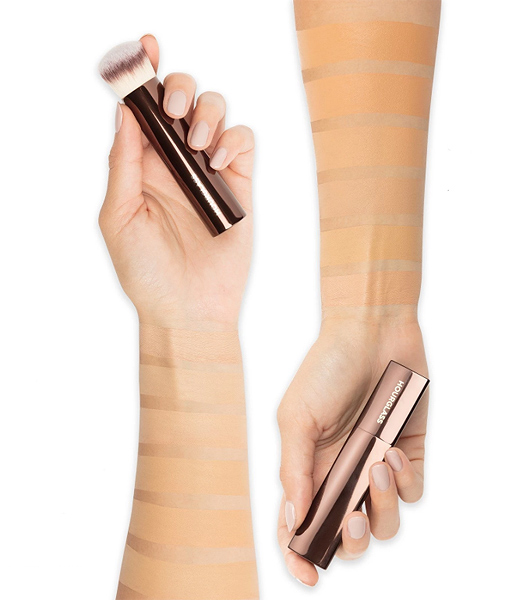 ADVERTISEMENT - CONTINUE READING BELOW
The perfect shade can mean different things for different people. When shade matching, you may find that some parts of your skin are a different color from the rest of your body. For example, the skin on your face may be lighter than the skin on your neck, thus many people opt to match their foundation to the skin on their neck for a uniform look. Complexion products usually come in a range of shades from light to dark, but they also come in a variety of undertones that range from cool to warm. Cool toned skin tends to have more of a pink complexion while warm skin leans yellow. Take the time to examine both your skin's depth and undertone in order to find a shade that's right for you. Don't be afraid to test out as many shades as possible until you find your perfect match. We suggest asking in-store beauty specialists to help you out.
ADVERTISEMENT - CONTINUE READING BELOW
Foundation
Foundation is probably what first comes to mind when you think of complexion products. There are many different types of foundation, so allow us to quickly run through each one.
Liquid Foundation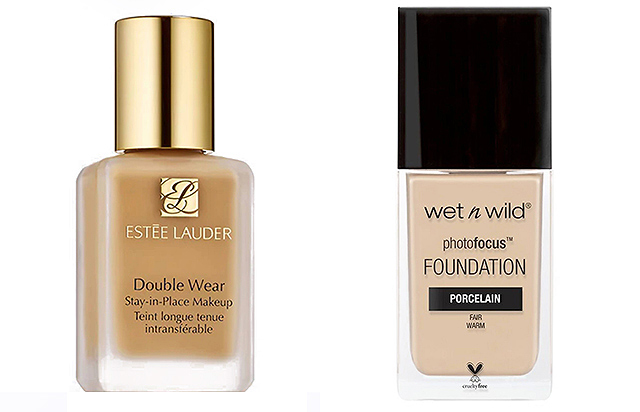 Liquid foundation is probably the most common and most accessible type of foundation. The creamy consistency allows for versatility, which means products can be thin and watery, thick and balmy, or anything in between. It also tends to be the most diverse in terms of coverage, finish, and shade range, so you'll have no trouble finding the right one for your skin tone or type. Estée Lauder's famous Double Wear foundation (P2,400) is a good option for many as it has buildable, medium-to-full coverage that promises to last all day on the face. Plus, it comes in over 50 different shades. For a more affordable option, check out Wet n' Wild's Photofocus foundation (P599), which claims to have great lasting power and comes in a wide variety of shades.
ADVERTISEMENT - CONTINUE READING BELOW
Stick Foundation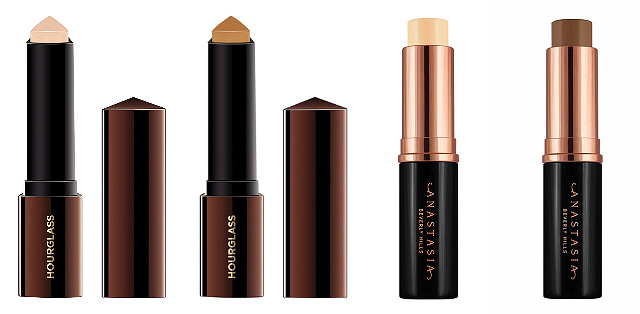 As its name suggests, stick foundations come in the form of a twist-up stick component—not unlike a typical bullet lipstick. The compact packaging makes them great for travel or doing your makeup on the go. Plus, the applicator allows for quick, precise application as you can pick out exactly where to apply the product. This also makes them ideal to use for contouring—just choose a stick foundation a few shades darker than your skin tone then apply it on the outer parts of your face to create depth and shadow. Hourglass' Vanish Foundation Stick (P2,850) is a popular pick that seamlessly glides onto the skin while still feeling weightless. Anastasia Beverly Hills' stick foundation (P1,745) is also worth a try.
ADVERTISEMENT - CONTINUE READING BELOW
Powder Foundation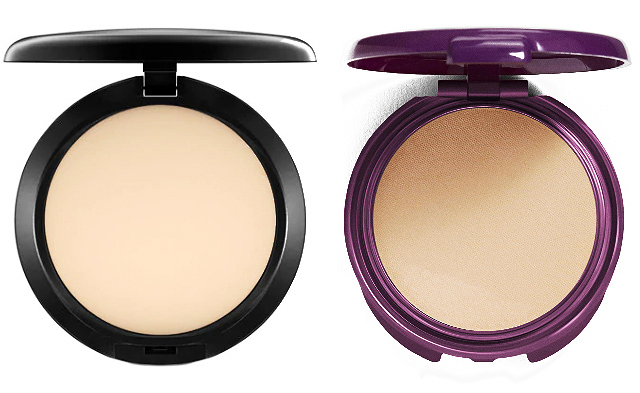 Not all powders are powder foundations—you may have tried translucent powders to set down your liquid makeup, but have no coverage. Powder foundation offers coverage in the same way other liquid foundations do, but with a powdery texture that's ideal for oily skin. They don't tend to have the lasting power of a liquid foundation as they don't cling on to skin the same way cream products do, so you can use a longwear primer underneath in order to boost longevity. If you want flawless coverage, you can even use powder foundation on top of liquid foundation to set it and hide your imperfections even more. MAC's classic Studio Fix Powder Foundation (P1,900) is a tried-and-true OG pick, but if you're on a budget you can also try Covergirl's Advance Radiance Pressed Powder (P499), which delivers coverage as well as a healthy glow.
ADVERTISEMENT - CONTINUE READING BELOW
Cushion Foundation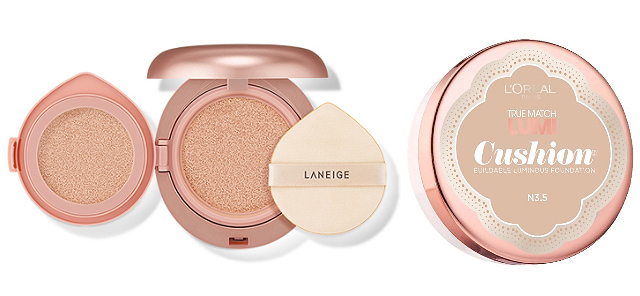 Generally speaking, cushion foundations are made for more natural makeup looks. They usually offer light to medium coverage and a fresh, luminous finish while providing hydration to the skin. They're basically liquid foundation in a compact. The unique sponge housing allows for lightweight application. They originated in Korean beauty, which makes them perfect for achieving that glass skin look. They're great for everyday use since they leave just a light layer of product on the skin while still offering a decent amount of coverage. Many cushion foundations typically have added benefits like SPF and moisturizing properties. L'Oreal's True Match Lumi Cushion Foundation (P900) is a good starting point. If you're loyal to K-Beauty brands, try Laneige's Layering Cover Cushion (P1,780).
ADVERTISEMENT - CONTINUE READING BELOW
Concealer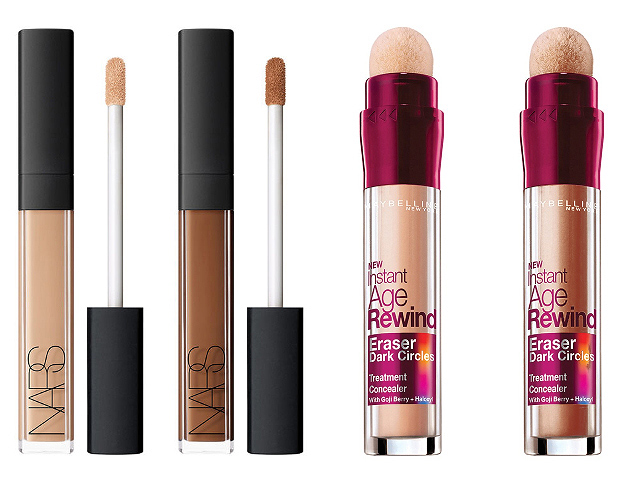 No, concealer is not just foundation in a smaller bottle. Concealer is typically made thicker than foundation and does not have the latter's ability to spread and stretch across the entire face. It's usually applied on top of foundation to cover just a few key areas on the face like under the eyes or on pesky blemishes. If you don't need to even out your complexion with foundation, and just want to target a few spots, you can skip foundation altogether and just conceal wherever you need it. Concealer is also commonly used to brighten your complexion. Use a shade just slightly lighter than your skin tone and apply the concealer on the high points of your face such as the nose, cheekbones, and forehead to create subtle radiance and dimension. Plus, here's a quick tip to amp up your concealer's coverage: dot some concealer on a zit or scar and instead of blending right away, let it dry down a little. That way, when you do blend, the pigment will spread less and more effectively conceal the area you were targeting. Some cult faves include NARS' Creamy Concealer (P1,700) and Maybelline's Instant Age Rewind Eraser (P399).
ADVERTISEMENT - CONTINUE READING BELOW
Color Corrector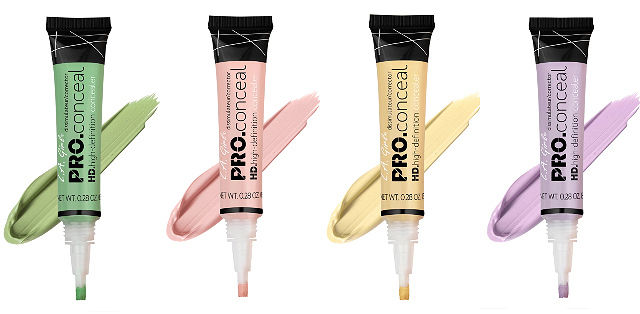 Another product that falls under the concealer category is color corrector. Color corrector is a type of concealer that's used in conjunction with other complexion products as it can never be used on its own. It typically comes in shades that don't match the skin like pale yellow, peach, light pink, or green. Colors like these are used to neutralize particularly bad blemishes and are worn under other base products. For example, you can use peach to neutralize the harsh blue tones under your eyes or use green to cancel out redness on the face. It's a useful tool to get maximum coverage from your complexion products without having to pile on layer after layer of thick concealer and foundation. L.A. Girl's PRO Conceal line (P349) offers several color correcting shades. For a travel-friendly option, check out Bobbie Cosmetics' concealer palette (P399), which offers several correcting shades in one compact palette.
ADVERTISEMENT - CONTINUE READING BELOW
BB Cream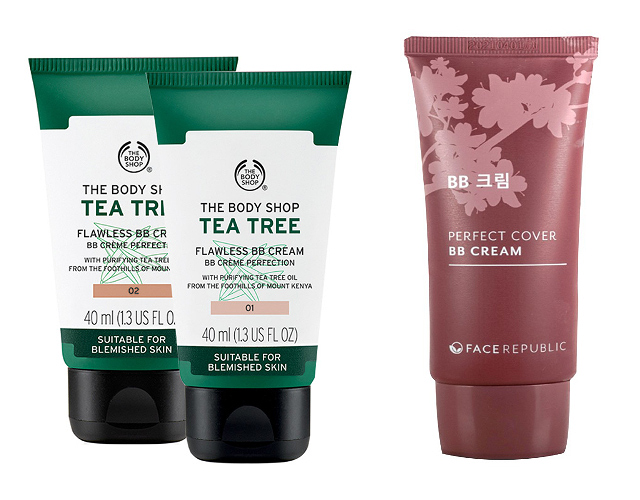 BB stands for a lot of things, most notably beauty balm. They're similar to foundations, but usually come equipped with more nourishing properties like moisturizing abilities and SPF. They tend to have lighter coverage and offer a more natural finish to the skin, though this can very between brands. They're ideal for everyday because of their multiple benefits and lightweight application. We're fans of The Body Shop's Tea Tree Flawless BB Cream (P795), which covers and treats blemishes and irritation. You can also check out Face Republic's BB Cream (P599).
ADVERTISEMENT - CONTINUE READING BELOW
CC Cream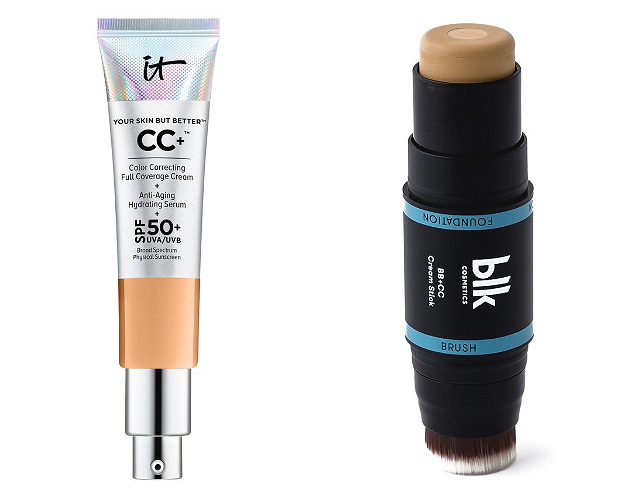 BB and CC creams are similar in that they're made to be more nourishing than foundations and so CC creams also usually have moisturizing and sun-protecting properties. However, CC cream actually stands for "color correcting" so their focus is on evening out complexion and brightening skin while still leaving a fresh, natural finish. IT Cosmetics' cult-favorite Your Skin But Better CC Cream (P2,560) is a must-try. We also recommend checking out BLK's BB+CC Cream Stick (P449), which is a hybrid of both products and loaded with benefits for your skin.
ADVERTISEMENT - CONTINUE READING BELOW
Tinted Moisturizer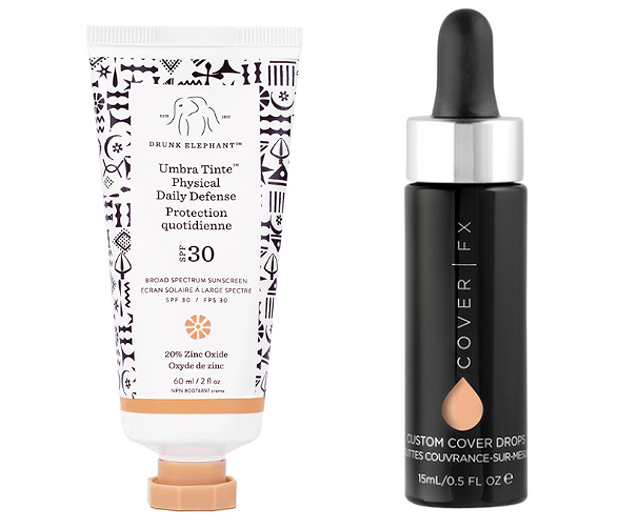 As its name suggests, a tinted moisturizer is basically a facial moisturizer that has just a touch of coverage. You might think these are only for people with perfect skin, but anyone can use them when they want to keep their skin looking natural. They can give life and radiance to a dull complexion while also evening it out. Plus, even though they offer very light coverage, tinted moisturizers make a great base for other makeup products to be applied to, such as blush, bronzer, or highlighter so you can still add color and dimension to your face without having to wear heavy foundation on the daily. Try Drunk Elephant's Umbra Tinte (P2,125), which has SPF 30. If you already have a go-to daily moisturizer, you can mix it with a few drops of Cover FX's Custom Cover Drops (P2,379) to create your ideal, made-just-for-you skin tint.
ADVERTISEMENT - CONTINUE READING BELOW
Share this story with your friends!
---
Help us make Spot.ph better!
Take the short survey
More Videos You Can Watch
Load More Stories