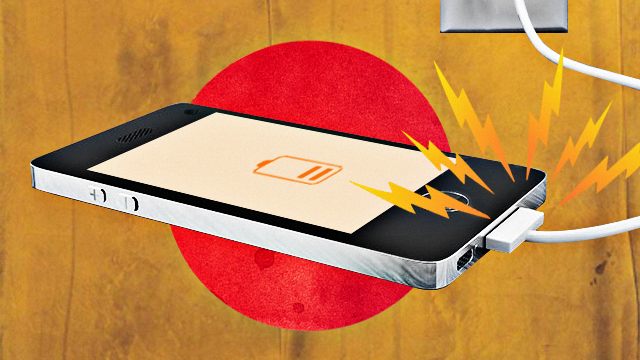 (SPOT.ph) Mobile phones have become an essential in our modern lives. Naturally, charging your phone is now part of your daily routine, whether it's through a wall outlet or a powerbank. It might seem like a mundane task, but there are several ways to charge your phone properly. Days when you could just pop your phone open and replace a dead battery with a new one are long gone; now you have to send the device back to the service center if the battery gives out. And honestly, who has the time for that?  
ADVERTISEMENT - CONTINUE READING BELOW
All About Charging
Different phones have different manufacturers, so it's important to charge your phone according to what they recommend—the phone's instruction manual is your best friend. Generally, it's best to use the accessories that came with the unit, such as the cord and the wall plug—after all, they were designed for each other, so you get optimal charging every time. We know, we know—most of the time, you will end up buying different cords and wall chargers for various reasons. We're not saying you can't do that. Just make sure that their specs are similar to the original charging accessories. Do not mix and match chargers if you are unsure of the charger's specs. Avoid using generic chargers and cables since they may not have passed stringent product testing and certification. Yes, they might be cheaper compared to the branded ones, but generic chargers may pose safety risks as well (read: fire hazard). 
How about those fast-charging wall chargers, you ask? If your phone supports a certain charging standard (which may vary depending on the model and brand—again, read the manual), you can get a branded third-party charger with the same specs. For example, your phone may support a fast-charging standard such as QuickCharge 3.0, which means it's ideal to use a charger or power bank that has the QuickCharge feature. 
Proper Charging Practices
You cannot overcharge your phone because smartphones and chargers have overcharging protection circuitry and chips built in, which is good news if you happen to leave your phone charging overnight. It's good practice to unplug your charger and disconnect the phone when it reaches full capacity. We recommend leaving the phone charging on a flat surface that's away from additional heat sources. Ideally, do not let your battery level drop within the 0% to 20% range. Doing so will contribute to the lithium-ion battery's eventual degradation. You don't have to charge all the way up to 100%, either—you can disconnect at around 90%. 
ADVERTISEMENT - CONTINUE READING BELOW
Topping up your phone's charge levels is a better practice than charging it only when it's fully drained. For example, if your battery is around 30% to 50%, you can go ahead and charge to go back to 90% or 100%. Another important thing to keep in mind: Avoid prolonged heavy usage while charging, since the heat levels may rise significantly. Don't worry, though, because some phones initiate a shutdown or cool-down phase when there's too much heat. You can find out these mysteries from the manual.
Finally, it's important to occasionally check if there's any damage to your charger or cable. Cables can get frayed or the USB plugs can get bent or catch debris. If you find that your charger or cable have some damage, replace with original or branded compatible accessories as soon as you can. Don't scrimp using low-quality accessories since you may be putting your safety at risk or it may damage your phone completely—which will ultimately end up costing you more. You and your phone deserve better.
ADVERTISEMENT - CONTINUE READING BELOW
Ed Geronia Jr. is a gaming, technology, and screen writer. He worked previously as a magazine editor and as a co-founder of a mobile technology startup.  He is currently involved in creating immersive virtual reality experiences. Follow him on Twitter @edgeronia.
Share this story with your friends!
---
Help us make Spot.ph better!
Take the short survey
More Videos You Can Watch
Load More Stories