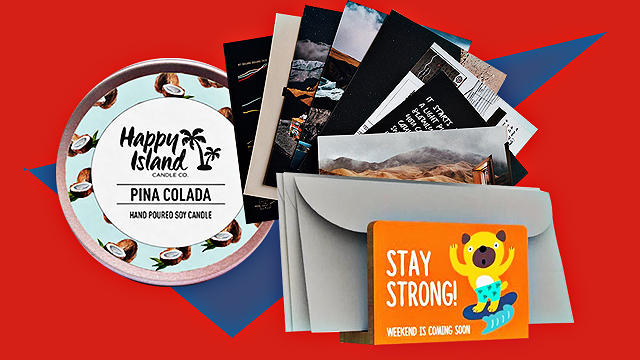 (SPOT.ph) Stumped on what to get your coworkers for Christmas? Don't worry, we gotchu. We know you have a budget you have to follow, so we took it upon ourselves to find great gift ideas your work friends will love that won't break the bank!
Here are 30 gift ideas for your coworkers that are all under P300:
Perth Statement Laundry Bag (P225)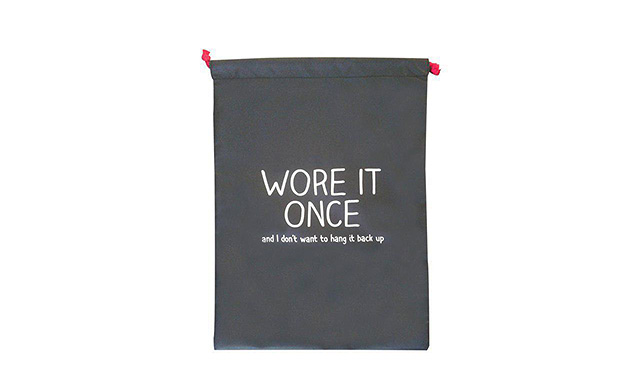 Got a coworker who loves to travel or is always at the gym? A laundry bag is sure to come in handy, and the sassier it is, the better. They've got other colors available, too.
Available at Beabi.
Starbucks Reusable Coffee Cup (P100)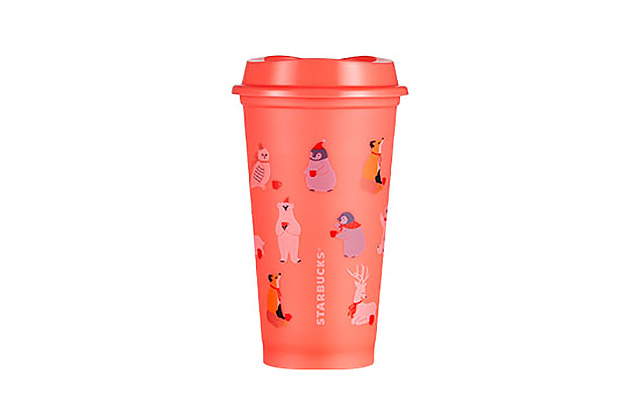 ADVERTISEMENT - CONTINUE READING BELOW
Mondays can only be made better with coffee, and lots of it. Get your fave caffeine-dependent coworker to go green with Starbucks' adorable Christmas-themed reusable coffee cup. Feeling extra generous? Spring for their first cup of joe too.
Available at Starbucks.
App Icon Magnets (P295)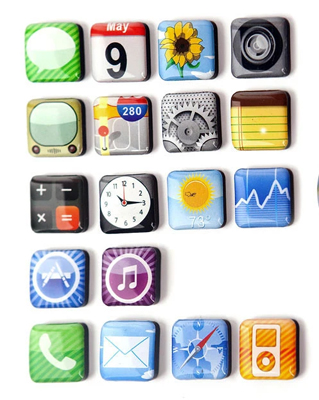 Every office desk has to have personality—help your tech-obsessed cubicle neighbor show theirs with these cool magnets!
Available at Quirks.
Nifty Weekly Planner Magnet Board (P299)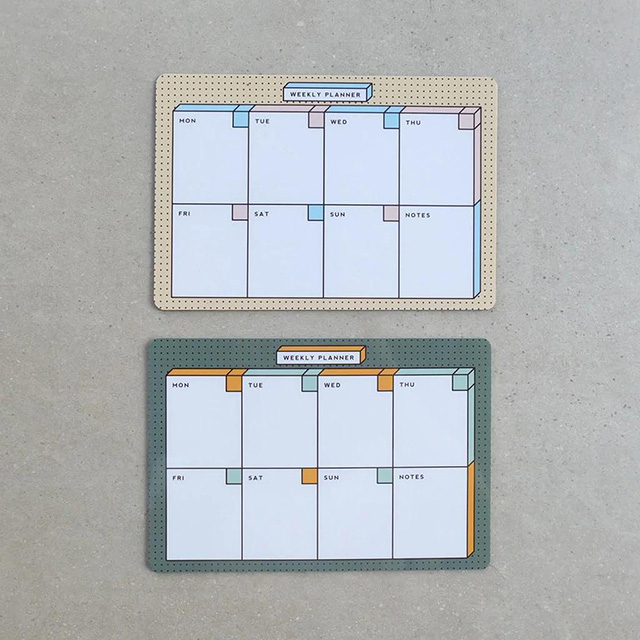 ADVERTISEMENT - CONTINUE READING BELOW
Recommended Videos
Help your work bestie keep track of her plans with a handy magnet board that doubles as a weekly planner.
Available at Common Room.
Limelight 366 Days Planner (P299/each)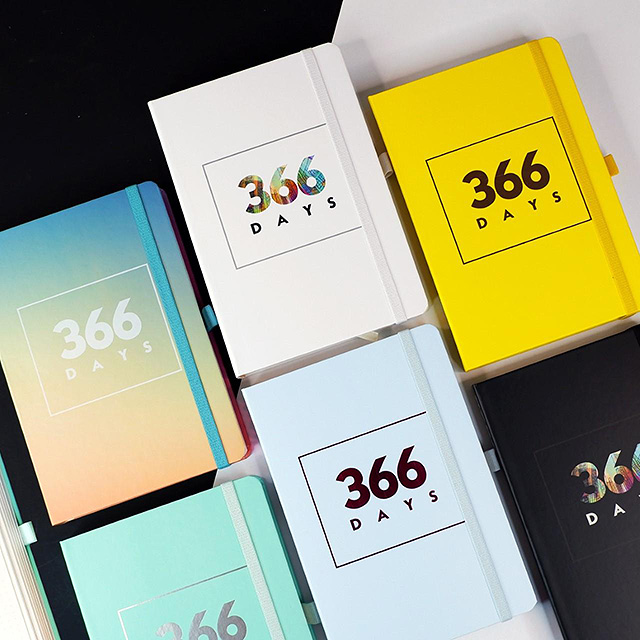 Here's a useful gift idea your favorite workmate will love: a planner that he or she can use for the upcoming year! These planners feature a daily layout which means you get one page for each day of the year—perfect for those who love journaling!
Available at National Book Store.
WTN Postcards (P160)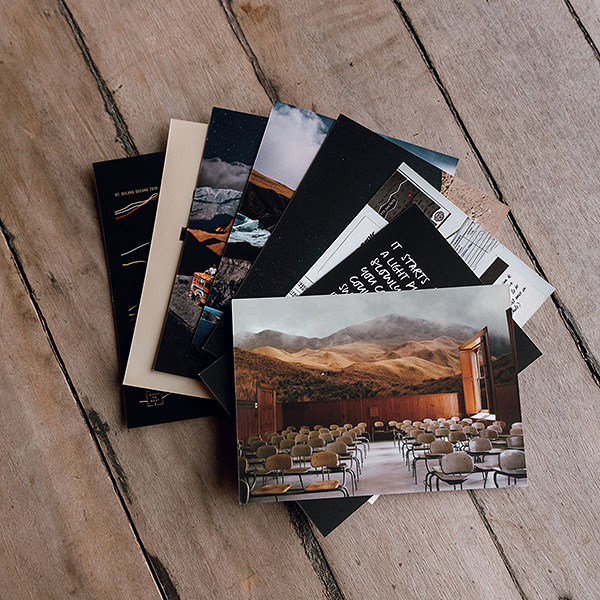 ADVERTISEMENT - CONTINUE READING BELOW
Fuel your coworkers' wanderlust with this postcard set featuring breathtaking artwork and thought-provoking messages inspired by travels. It's a good way to say, "hey, it's all right to take a break."
Available at Rags2Riches and Where To Next's website.
Simoy ng Haraya Trono Poop Spray and Hugas Kamay Hand Sanitizer (P199.75)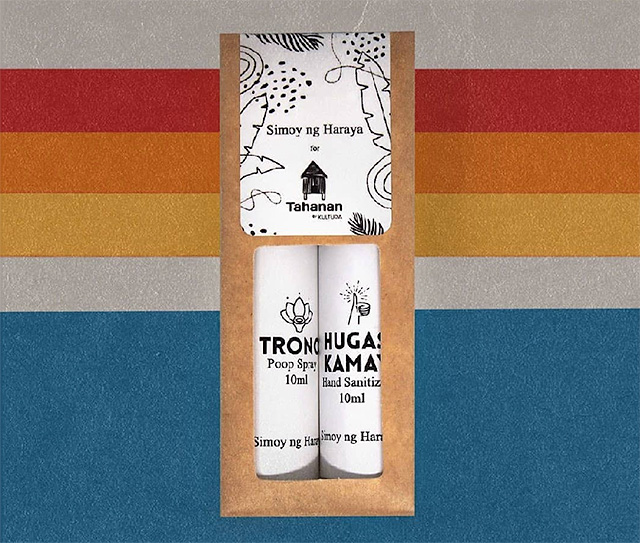 Here's something that anyone will find useful: The Trono Poop Spray gives your coworkers the power to defecate in peace, knowing they'll be leaving no trace (or smell) behind and the Hugas Kamay Hand Sanitizer makes sure everyone around you has clean hands. A win-win situation, if you ask us!
Available at SM Kultura and Simoy ng Haraya website.
SIP Rookie Straw Set (P170)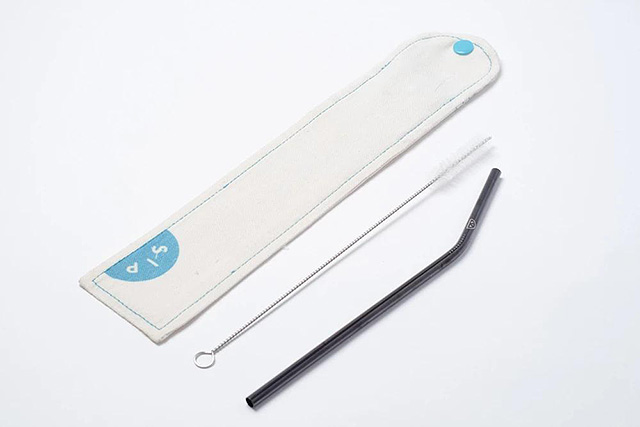 ADVERTISEMENT - CONTINUE READING BELOW
Help your coworkers make the first step to living a more sustainable lifestyle by gifting them a metal straw set that they can use instead of single-use plastic.
Available at SIP.ph
Lush Snow Fairy Soap Bar (P225)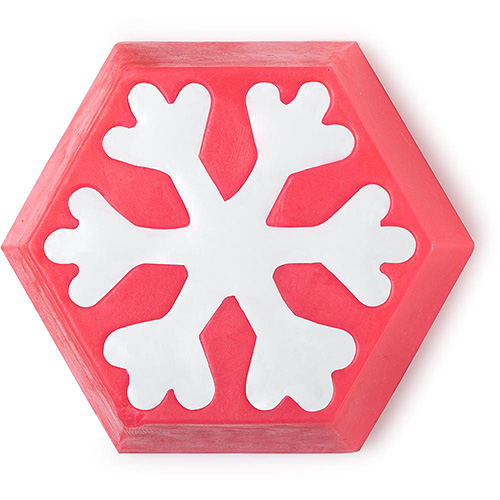 Here's one gift that will really get your coworker into a festive mood. This adorable snowflake soap is made with rapeseed oil, coconut oil, and infused with a bit of marshmallow root. Plus, it works great with sensitive skin and leaves you smelling like a bubblegum candy floss confection—who can say no to that?
Available at Lush.
Happy Island Piña Colada Soy Candle (P229)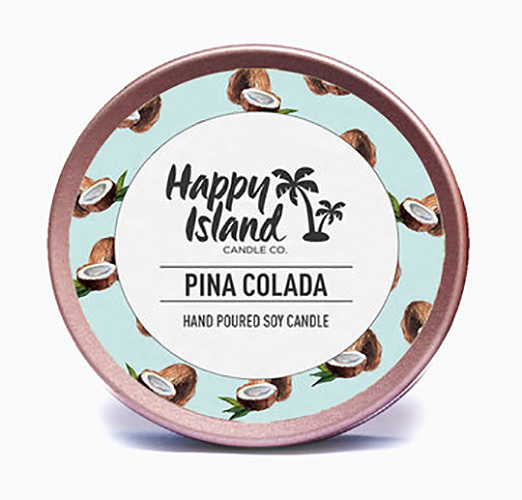 ADVERTISEMENT - CONTINUE READING BELOW
If your office is in need of some de-stressing, then light up one of these. This fun-sized candle is powered by the refreshing scent of pineapple and coconut with a hint of vanilla, musk, and citrus. It's guaranteed to remind you of the beach even with all the paperwork in front of you—perfect for a high-strung coworker.
Available on BeautyMNL.
Muji Good Fit Right Angle Socks (P195)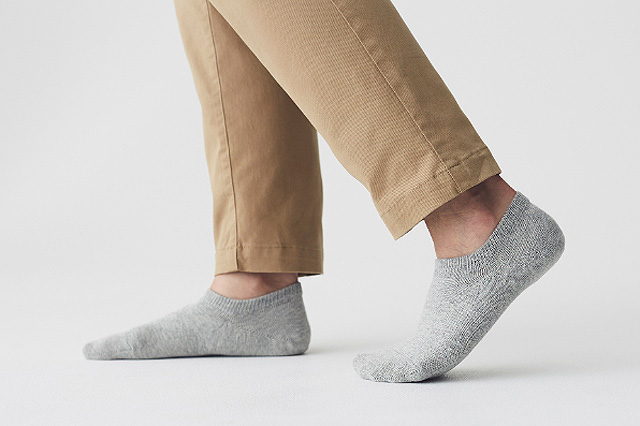 You know you're an adult when practical gifts, such as socks, excite you. Give your coworker the socks they deserve with MUJI's pair; they're guaranteed to stay where they're supposed to. No more pretending everything's okay when your socks are a hidden mess!
Available at MUJI.
Pub Quiz Trivia Cards (P295)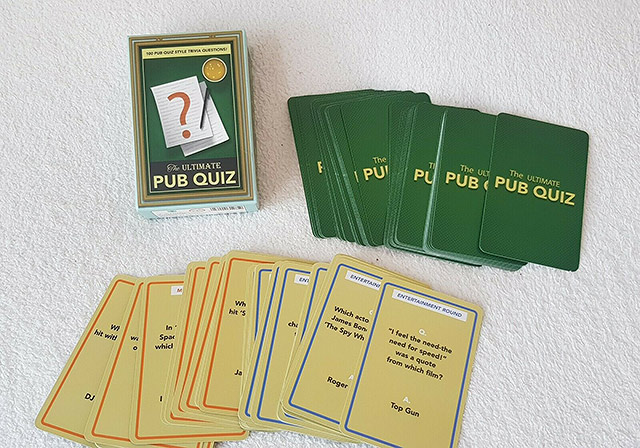 ADVERTISEMENT - CONTINUE READING BELOW
Do you have a trivia-loving coworker? The Ultimate Pub Quiz, which features 100 questions, makes the perfect gift for someone whose opening statement is always "Did you know..." The pack has five categories: sports, general knowledge, music, entertainment, and a deck of guess-that-photo. Who knows? You may even pick up one or two trivia tidbits yourself.
Available on Abubot.ph.
4-in-1 Pen Tool (P260) by Kikkerland Design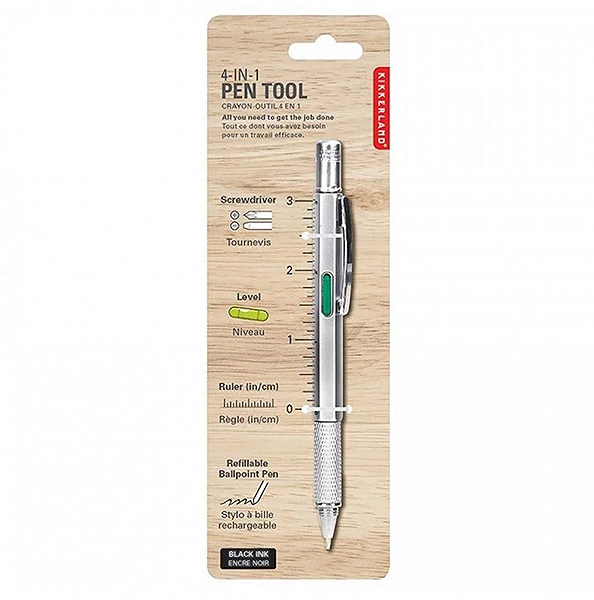 Is it a pen? Is it a screw driver? Is it a level for construction? Is it a ruler? Turns out that it's a bit of all four. The 4-in-1 Pen Tool is for your coworker who's also great with tools and home improvements.
Available at Quirks.
Stay Strong Letter Holder (P249)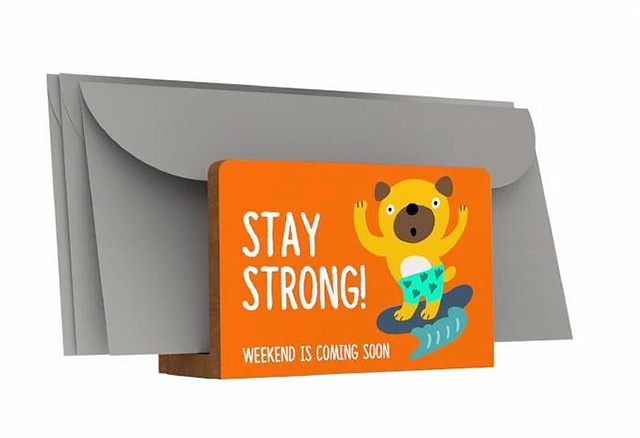 ADVERTISEMENT - CONTINUE READING BELOW
With the pile of letters and documents piling up on your coworker's desk, a letter holder may be godsend. This wooden letter holder from Papemelroti features encouraging words that we always need to hear (or see): "Stay strong!" Plus, it's Filipino-crafted and made from recycled wood.
Available at Papemelroti.
Mug ShopMNL Printed Mug (P229/each)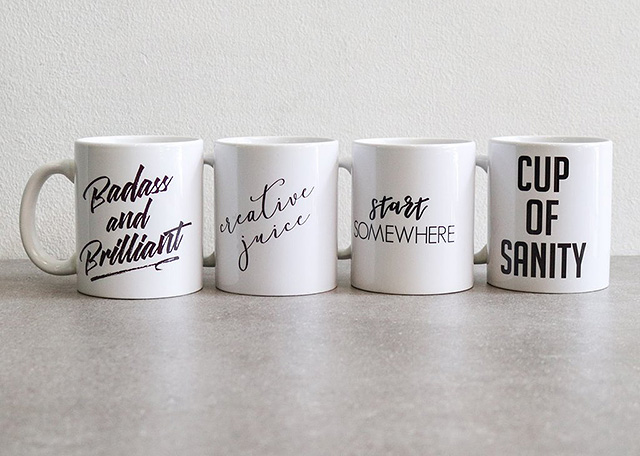 Your coworker probably has a go-to cup or tumbler for their preferred beverage, but another one with a little more personality won't hurt. These mugs from Mug Shop MNL sport relatable quotes that range from inspirational to badass.
Available at Common Room.
Tiny Tatts Temporary Tattoo (P35/each)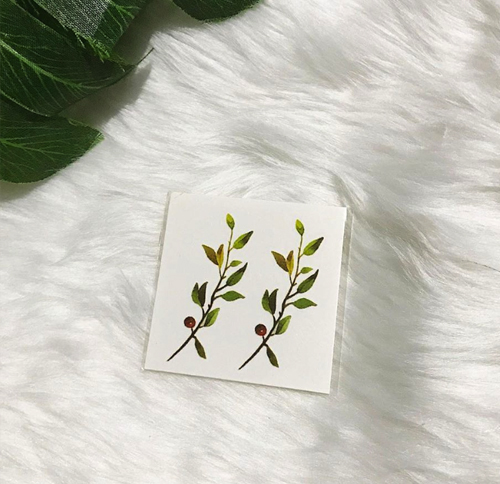 ADVERTISEMENT - CONTINUE READING BELOW
Perfect for the coworker who wants to get inked but too afraid to commit, Tiny Tatts has temporary tattoos that almost look like the real thing. The best part? They're only P35 each, so you can get a lot without breaking the bank!
Available online.
Punch Crafts Monogrammed Cord Ties (P109/each)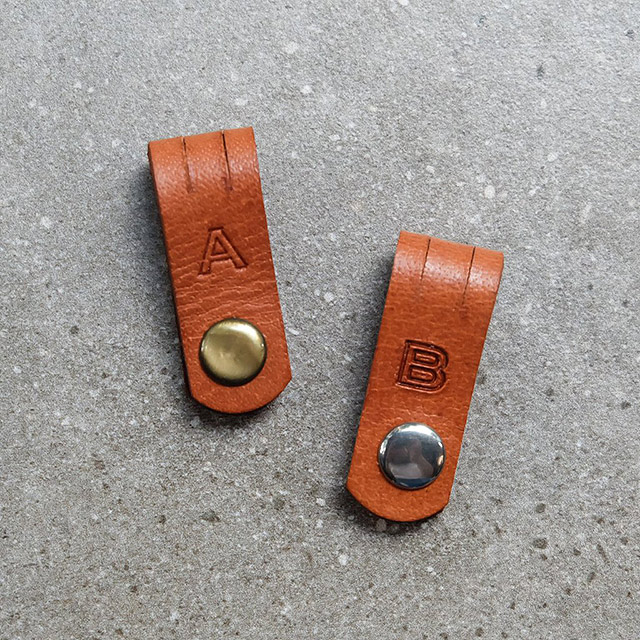 Help your coworker stay organized with these monogrammed leather cord ties. Not only will it keep cords from tangling and clearly mark who they belong to, it looks chic, too. Best part? These ties come in pairs!
Available at Common Room.
Nifty Magnet Photo Frame (P119)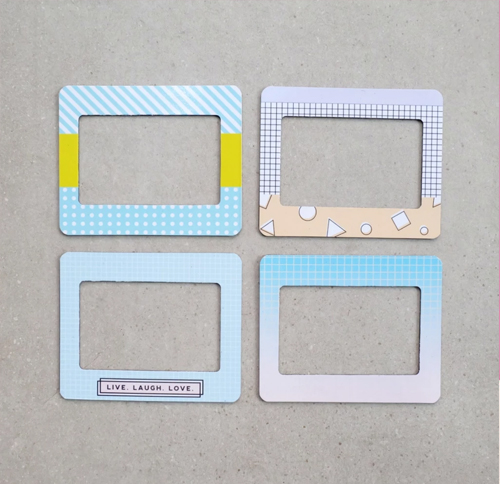 ADVERTISEMENT - CONTINUE READING BELOW
While the office is meant for work, that doesn't mean it has to look or feel drab. These magnetic frames from Nifty come in four designs and will give pizzazz to the photos on your coworker's desk or walls.
Available at Common Room.
The Sunday Night Journal Washi Tape (P199)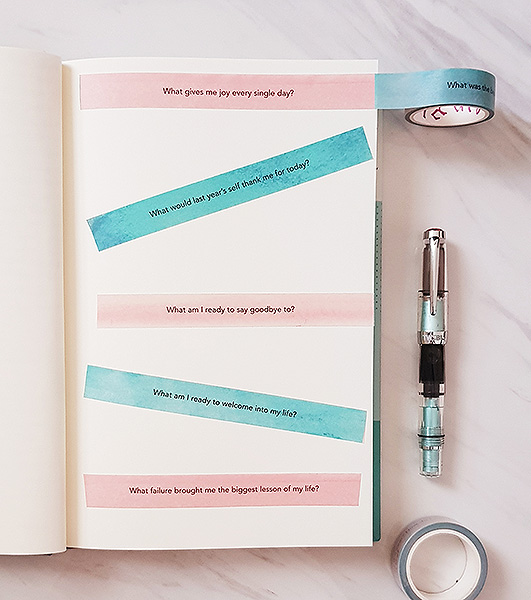 The Sunday Night Journal Washi Tape is not your regular decorative washi tape: Pull out the tape to get a random journaling prompt, which can be taped on a blank notebook. There are a total of 52 introspective journaling prompts, with prompts printed against different background colors, so you know exactly where to cut. While each prompt is designed to be answered each Sunday night of the year, nobody would stop your journaling-obsessed colleague if he or she decides to do things at his or her own pace. 
Available on Your Sunday Night's website.
ADVERTISEMENT - CONTINUE READING BELOW
MUJI B5 Planting Tree Paper Notebook (P225/set of five)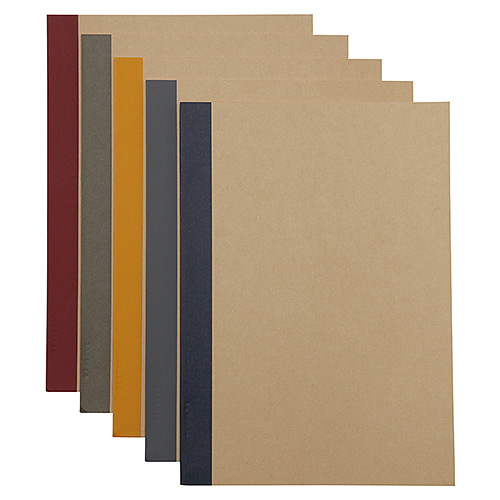 Does your coworker have a tendency to hoard notebooks? Help solve that problem with MUJI's lined notebook set. Each set has five B5-sized notebooks with each notebook's spine sporting a different color. The paper is thick enough that highlighter ink would not bleed through the pages! 
Available at MUJI.
Gubby and Hummy Cat Coffee Spoon (P220)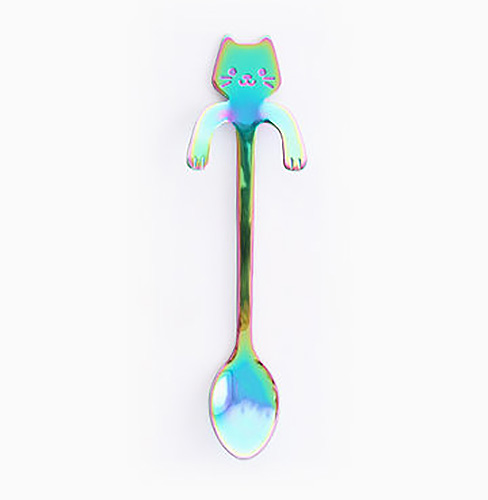 ADVERTISEMENT - CONTINUE READING BELOW
As the name says, it's a coffee spoon—ideal for your workmate who loves taking coffee breaks who is a cat lover (yes, we're that specific). If that's not the case, you can also go for the mermaid version of the spoon, or choose from the plain ones!
Available on BeautyMNL.
Leather Tissue Pouch (P150)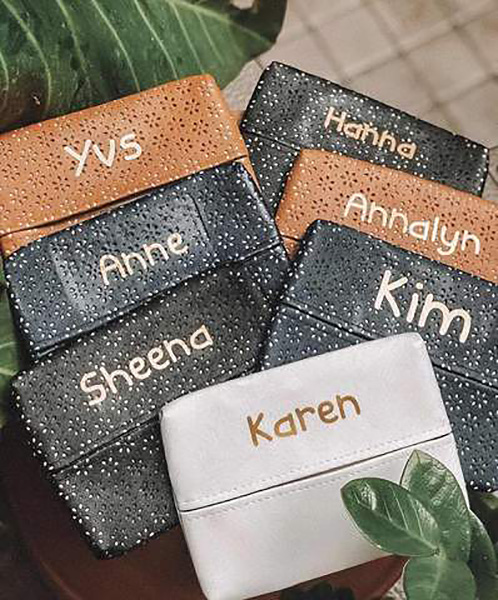 From sweaty commutes to accidental spills, we're sure your coworkers have told you quite a few of those day-to-day horror stories. Help them avoid those little slips and mishaps with this cute leather tissue pouch from local brand Trunk Show. You can throw in a pack of tissue when you wrap it up to make it even easier for them. Plus, for an additional fee of P30, you can get the pouch personalized with up to 10 letters!
Available online; see a list of Trunk Show stores.
Tall Foldable Cup (P299)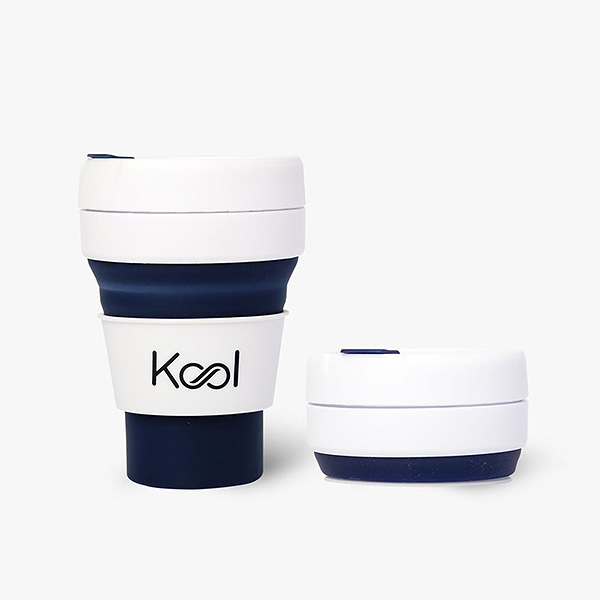 ADVERTISEMENT - CONTINUE READING BELOW
Even your coworkers who already have a go-to tumbler won't be able to resist this foldable cup from Kool. It's the perfect size for your morning coffee, so your work buds can use it at their usual coffee shop instead of opting for single-use paper and plastic cups. And when they're done, they can fold it up and keep it in their bag, no problem.
Available on Kool.ph.
Desk Pad (P129)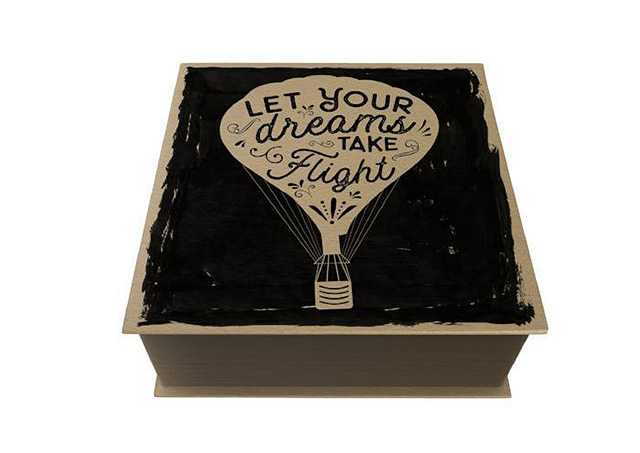 Anyone who has a desk job knows that sometimes you just need to write an important reminder down at a moment's notice—and whatever paper is nearby will usually suffice. Help your coworkers avoid scribbling down notes on old receipts or important documents by giving them this desk pad from Papemelroti.
Available at Papemelroti.
Chihuahua Cosmetics Lipstick (P151/each)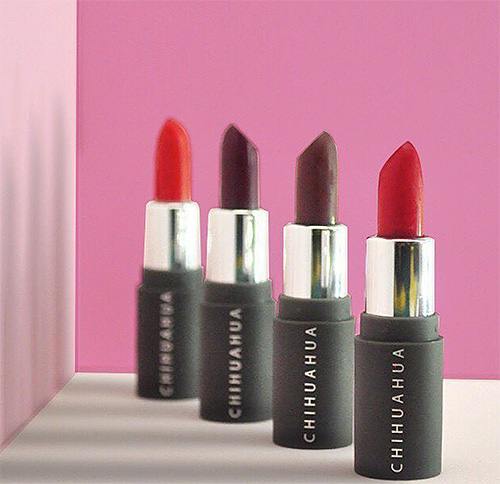 ADVERTISEMENT - CONTINUE READING BELOW
Your beauty-junkie coworker will love these tiny lippies from Chihuahua Cosmetics. Each lipstick comes in a handy size that'll fit right into a small purse—it's great for traveing, too!
Available on Chihuahua Cosmetics' website.
Gel-Ink Ballpoint Pen (P55/each)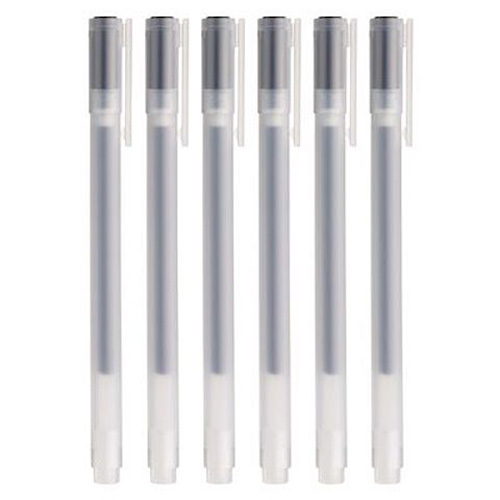 There's always that One Person who's never broken the streak of defeat they've had with pens since maybe the fifth grade. Or, you could just have a colleague who loves clean, minimalist stationery. Either way, MUJI pens don't really let you down. If they don't need a pen that does it all and they're constantly losing them anyway, a couple of these should last them until their birthday.
Available at MUJI.
Daily Grind Breaker Pin (P200)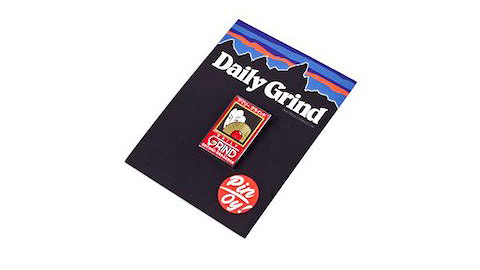 ADVERTISEMENT - CONTINUE READING BELOW
It's funny, it's kind of cute, and it's from a homegrown brand—what could be more perfect for the coworker who has it all-slash-you don't know very well? This pin could be a good icebreaker or the cement that seals your friendship both in and out of the office.
Available on Daily Grind's website.
Meme Tote (P150)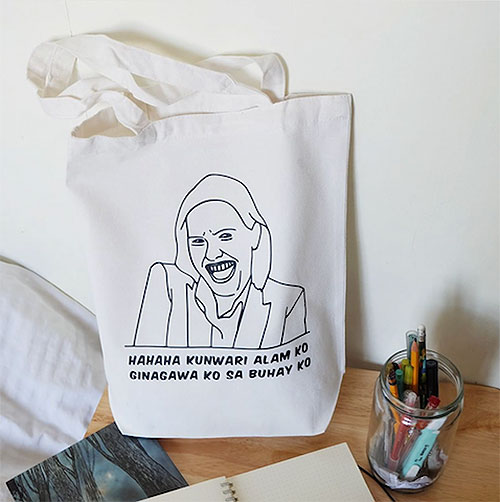 Memes. Totes. This gift has it all—or, well, it has them both. Totes are always a great gift, if you think about it. They don't require as much commitment as a graphic tee, they're useful either way, and you can always have them customized. (With the pin, perhaps?) This one from Aniya Clothing splits our sides!
Available online.
Scentswatch Minis - Fresh (P119)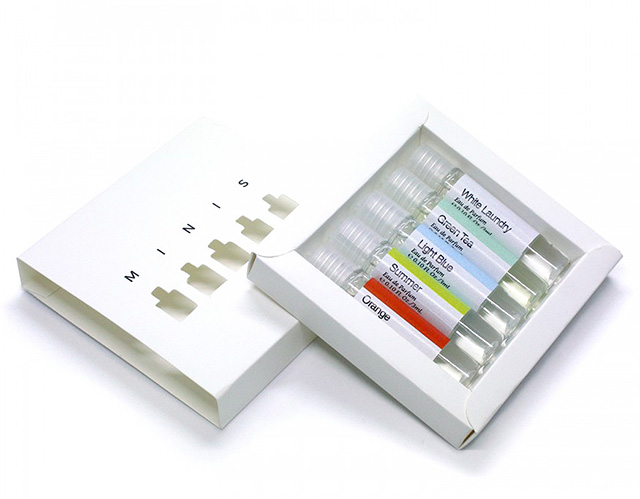 ADVERTISEMENT - CONTINUE READING BELOW
Perfect for those who like to switch up their scent every day, this box contains five mini perfumes that all have fresh scents inspired by classic fragrances like Clinique Happy for Men, CK One Summer, D&G Light Blue for Women, Elizabeth Arden Green Tea, and Clean Ultimate.
Available on Scentswatch's website.
Need Funds Coin Purse With Embroidery (P149)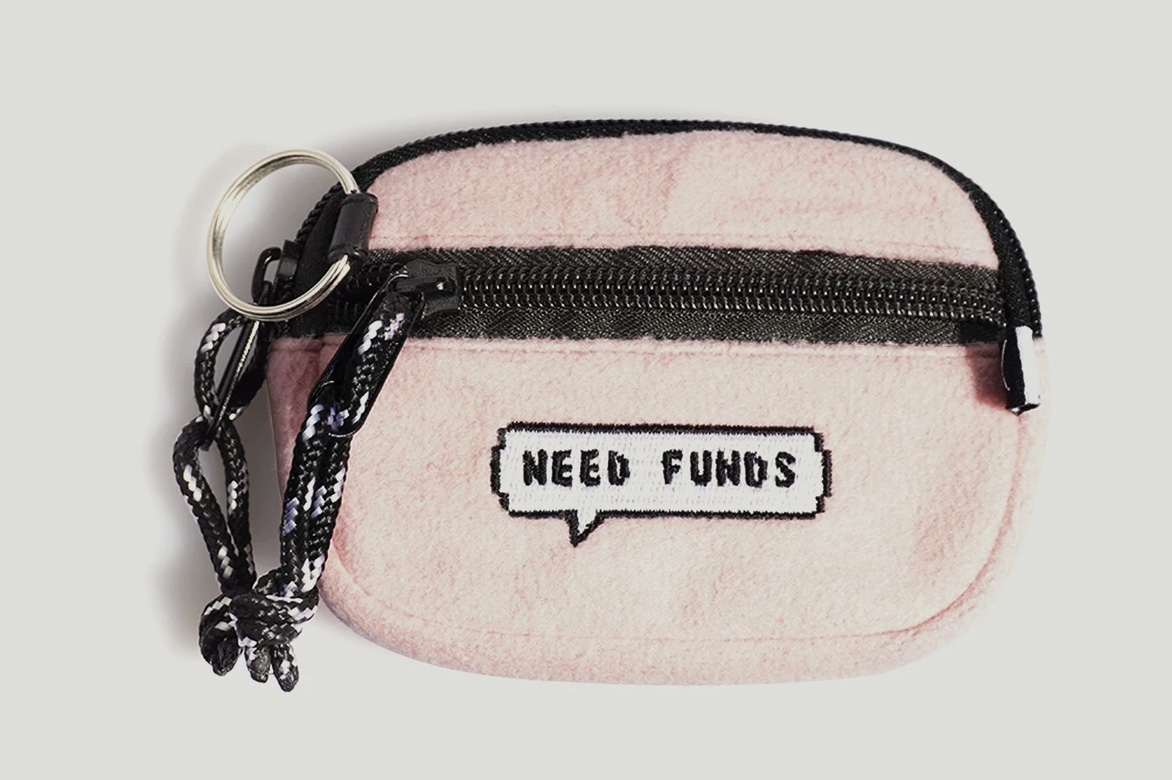 Everyone needs funds, which is why this is the perfect gift for your favorite coworker! It has two zip enclosures, so you can keep your dough organized. It comes in a pretty pastel pink color, too!
Available at Oxygen.
Share this story with your friends!
---
Help us make Spot.ph better!
Take the short survey
Load More Stories