(SPOT.ph) Let's take a trip back in time...specifically to the eve of December 31, 2019, when you posted "2020, bring it on!" on all your social media accounts. Life sure has a funny way of giving you what you want, huh? Halfway through 2020, and it feels like you've aged a decade. You can physically feel the weight on your shoulders, your joints are clicking, and your back feels like it's in one giant knot—and you can't even call your masseuse or head to a spa to get a 90-minute deep tissue massage to help you relax and rejuvenate. If you badly need someone to knead and melt your knots away, then we're here to help. No, we aren't going to visit your place and replace your masseuse...we're letting you in on cool finds that are almost like the real thing! 
Also read:
10 Easy Ideas for Your Spa Day at Home
ADVERTISEMENT - CONTINUE READING BELOW
Check out these 10 things that can replace your masseuse...for now:
SKLZ Accustick Self Massage Stick (P1,099) from Chris Sports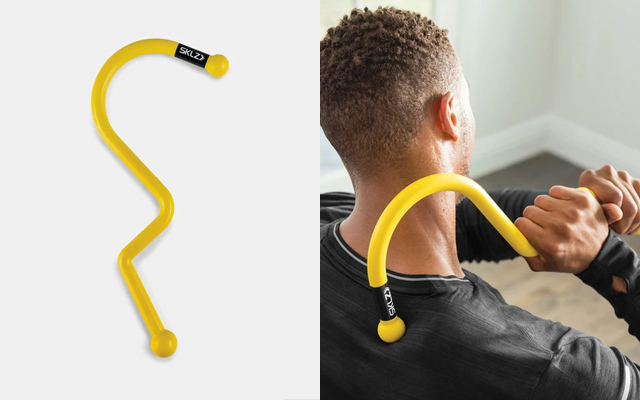 This massage stick from Chris Sports has curves, corners, and points designed to let you get to hard-to-reach areas, so you can easily massage your tight muscles and release tension. The ball tip lets you press on knots to help loosen tight muscles and improve circulation. You can use the self-massage stick on your back, calves, thighs, and more.
ADVERTISEMENT - CONTINUE READING BELOW
Recommended Videos
Available online. 
GRID X® Foam Roller (P3,699) from Triggerpoint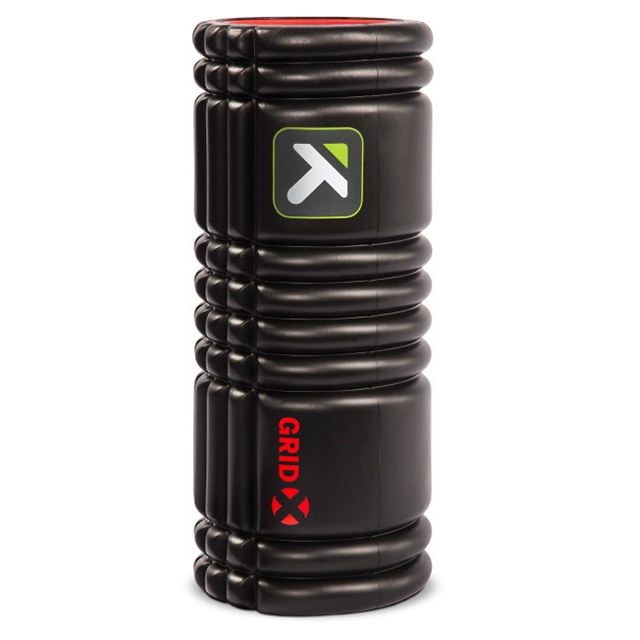 What you're looking at might just be your new BFF. The GRID X Foam Roller is Triggerpoint's firmest foam roller, perfect for those who love a good deep tissue massage. It's designed to loosen tight spots, roll out knots, and reduce muscle pain while improving your mobility. You can use it to massage your back, calves, hamstrings, quadriceps, and lats. 
ADVERTISEMENT - CONTINUE READING BELOW
Available on Lazada.
PTP Triflex Set (P940) from Toby's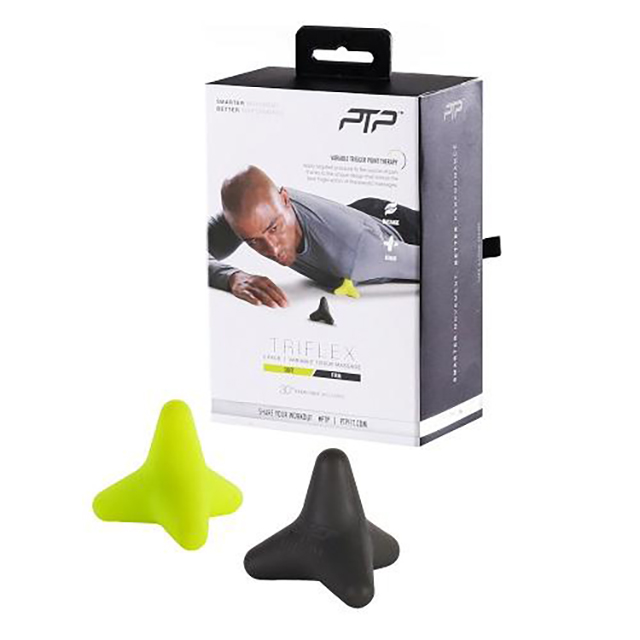 Don't underestimate what these tiny things can do. This PTP Triflex set from Toby's makes it easier to target knots and trigger points so you can relieve your muscles from pain, wherever you may be. It has a bent-finger design which mimics the action used in therapeutic massages and you can even adjust the pressure level by switching between the soft and firm sides.
ADVERTISEMENT - CONTINUE READING BELOW
Available online. 
Spiky Balls Massage Roller Stick (P600) from KEMILNG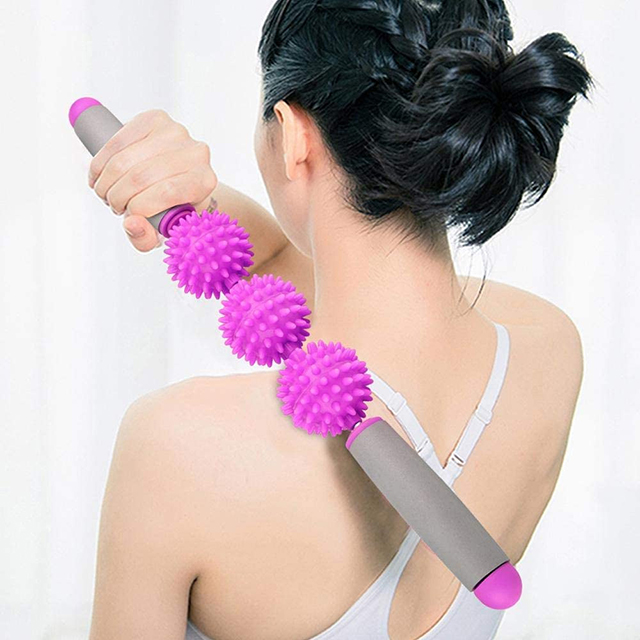 This handy massage roller stick from KEMILNG can be used to relieve muscles after your workout. It features non-slip handles for a solid grip and three thorn balls on a solid steel rod core for a soothing trigger-point massage therapy. You can use the massage roller stick on your neck, arms, legs, calves, thighs, shoulders, back, waist, and feet for instant relief.
ADVERTISEMENT - CONTINUE READING BELOW
Available on Lazada.
Relaxia Shiatsu Massage Pillow (P3,450) from JB Sports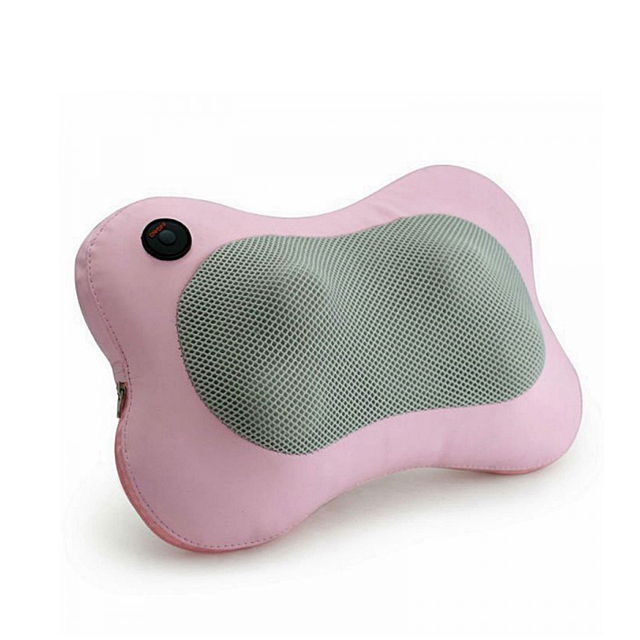 When you're stressed, the muscles behind your neck tend to tense up, making them feel tight and sore. This massage pillow from JB Sports features four built-in balls that roll and knead your neck muscles, releasing the tension so you can feel relaxed and refreshed. It's portable so you can use it wherever you are, whether you are at your office, your car, or in bed.
ADVERTISEMENT - CONTINUE READING BELOW
Available online. 
Tapping Foottee (P35,994) from Ogawa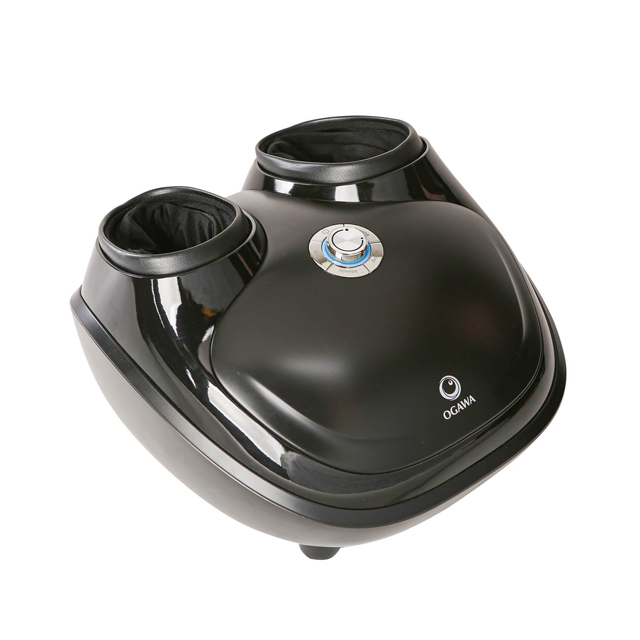 If you're willing to splurge so you can enjoy a good foot massage whenever you want, consider investing in Ogawa's foot reflexology therapy machine. It has three professional foot reflexology programs that suit your needs—take your pick from Relax, Restore, and Rejuvenate. The machine features Ogawa's signature tapping and rolling massage movements, stimulating the heel using tap movements and integrating a rolling massage for instant relaxation. Aside from a relaxing foot massage, it promises to improve blood circulation, promote better sleep quality, and relieve body pain. 
ADVERTISEMENT - CONTINUE READING BELOW
Available online.
Therapeutic Massage Gun (P2,789) from KEMILNG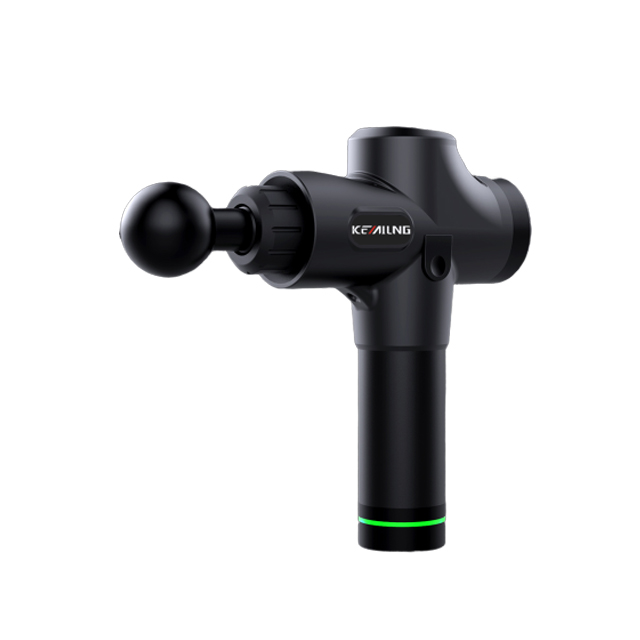 Target your trouble spots with this therapeutic massage gun from KEMILNG. It comes with four head types: round for full and flat heads for full body massage, spiral head for joints, and fork for the spine. The massage gun offers short and rapid pulses deep into the muscle tissues, relieving them from tightness and soreness while improving blood circulation. 
ADVERTISEMENT - CONTINUE READING BELOW
Available on Lazada. 
Aptonia Massage Ball 500 Big (P340) from Decathlon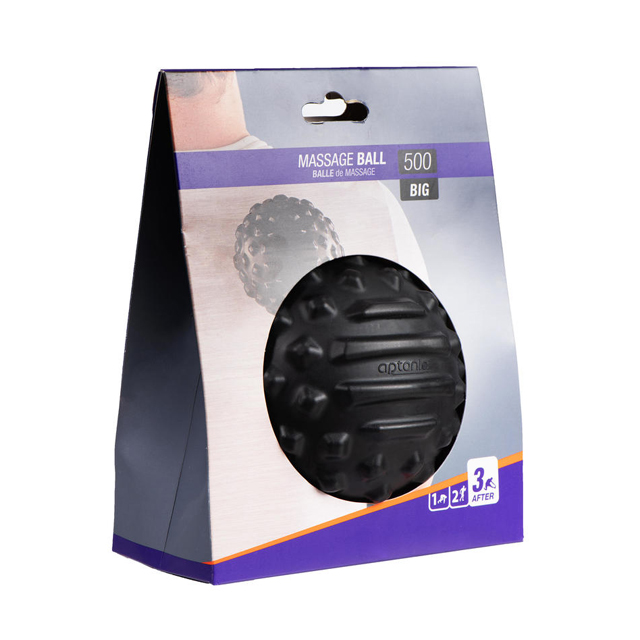 Relax your muscles after a workout (or even after a long day sitting in your home office) by rolling this massage ball from Decathlon on your glutes, legs, and back. The bumps and ridges all work to knead your tired muscles continuously, improving blood circulation and helping you feel relaxed with just a few rolling movements.
ADVERTISEMENT - CONTINUE READING BELOW
Available online.
Triggerpoint Handheld Massage (P999) from Chris Sports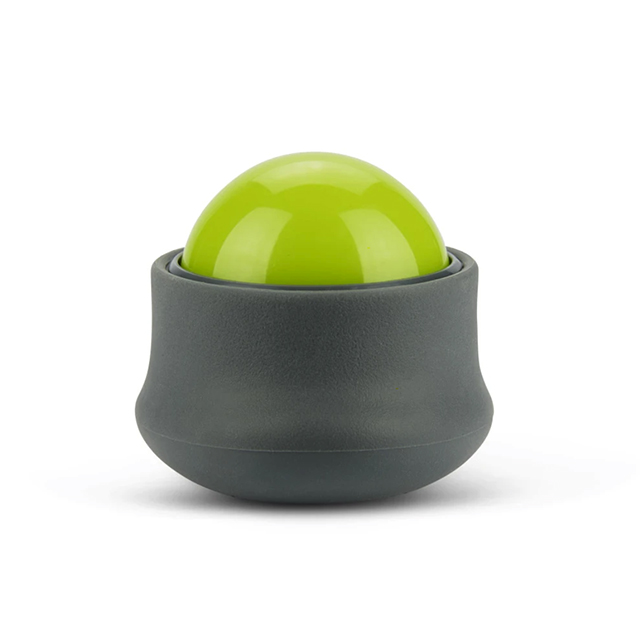 Here's a super handy massage tool that can relieve you from muscle pain no matter where you are: This handheld massage tool from Chris Sports features a non-friction ball that rolls smoothly on clothes and skin, helping knead tired muscles. For more relief, press the button on the top handle to stop the ball from rolling—this way, you can apply more pressure while gliding and pressing the massage tool over the target area. It's only 3 x 3 inches in size, so you can bring it with you wherever you go.
ADVERTISEMENT - CONTINUE READING BELOW
Available online. 
Muscle Massager 360° (P729) from Outtobe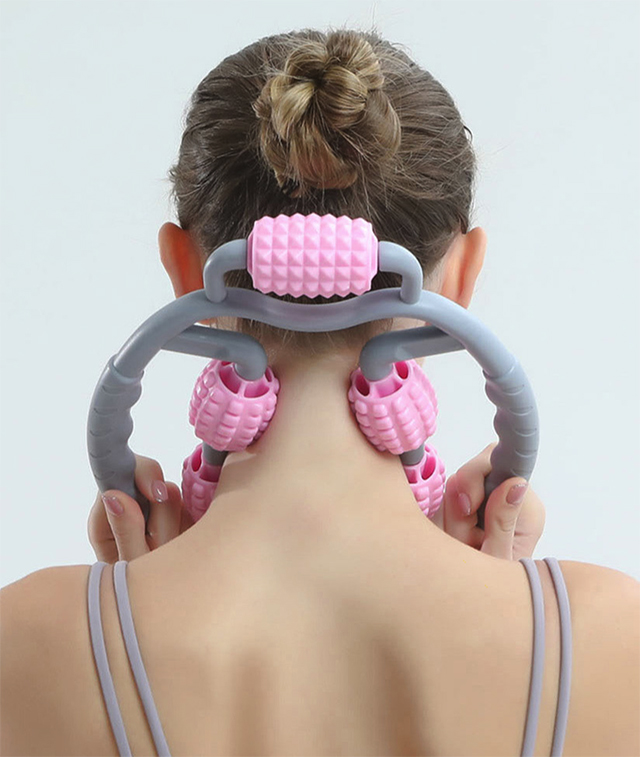 This handy self-massager from Outtobe helps relieve soreness in your arms, elbows, legs, calves, neck, and other areas by improving blood circulation. It features a "3D Floating Point Design" which imitates the feel of fingertips as the massager rolls on your body. It's the perfect tool to help you destress during your quick work breaks.
ADVERTISEMENT - CONTINUE READING BELOW
Available on Lazada.
Share this story with your friends!
---
Help us make Spot.ph better!
Take the short survey
Load More Stories