(SPOT.ph) Since the early 2000s, the name Havaianas has been synonymous with flipflops and for many, the Brazilian brand has become both the go-to and the standard when it comes to shopping for a pair of rubber slippers. These days, it's hard to remember what people wore for quick errands or on vacation before the rise of the ubiquitous footwear brand, which has become as commonplace in Filipino households as paintings of The Last Supper. However, you might be surprised to learn that the folks who brought the Brazilian flipflop brand to the Philippines had humble beginnings. In fact, operations began in a bedroom—coincidentally a place where their famed flipflops are almost always present, at least in these parts.
Husband and wife Freddy Gonzalez and Anne Arcenas-Gonzalez brought Havaianas to the Philippines in 2003—the beginning of a fashion distribution and retail company now known as Terry S.A., which was founded primarily to distribute Havaianas in the country. "We came across Havaianas in a football magazine," says Arcenas-Gonzalez who, along with her husband, contacted the head office in Brazil and "convinced them to award [the couple] distributorship in the Philippines." She shares that the duo had "a passion for the brand and the lifestyle it embodied"—one of ease and spontaneity and, in equal measure, of comfort and reliability.
ADVERTISEMENT - CONTINUE READING BELOW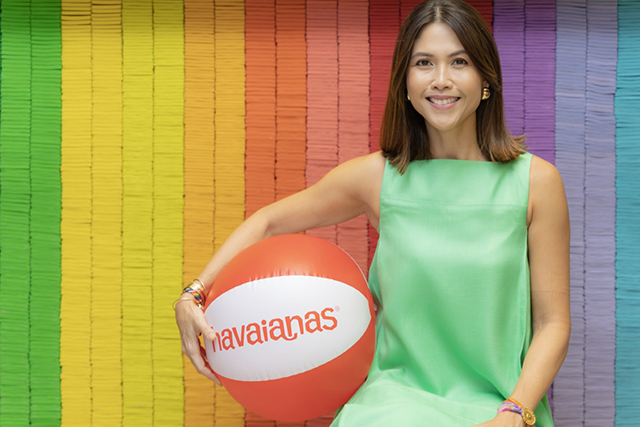 At the time of the company's conception, the spouses-slash-partners were both in their early 20s and had no business background, shares Arcenas-Gonzalez. In its earliest days, Terry S.A. operated in Arcenas-Gonzalez's childhood bedroom with no employees apart from the couple. Anne handled marketing and sales while Freddy oversaw logistics, finance, and operations. Fast forward 17 years later, Terry S.A. employs nearly a thousand workers and Havaianas has become a household name in the country—and more importantly, a household staple.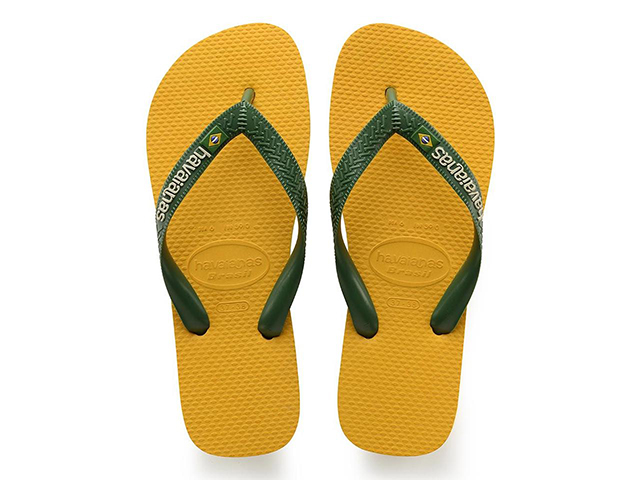 Step into any mall in the Metro and you'll know that Terry S.A.'s various brands are a mainstay in the region's shopping scene. Apart from Havaianas, the company's lineup of retailers includes fitness brand Aura Athletica, fashion and novelty shop CommonThread, Brazilian slipper brand Dupe (from Havaianas' sister company in Brazil), and Thread 365, the basic apparel line created and manufactured by Terry S.A. But, as 2020 taught us, even the biggest success stories are hit hard when it comes to doing business in a pandemic.
ADVERTISEMENT - CONTINUE READING BELOW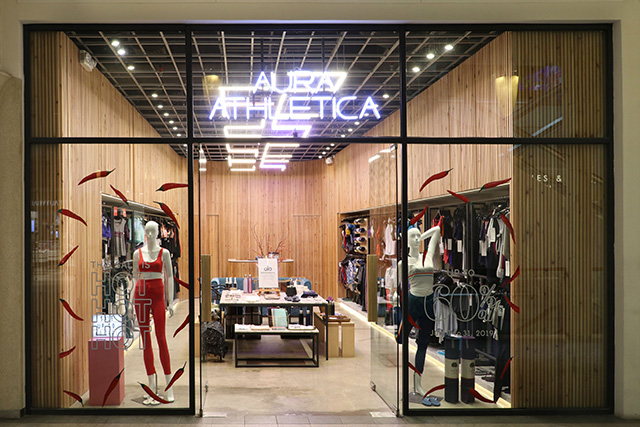 As with many other businesses and establishments both at home and around the globe, Terry S.A.'s operations halted in mid-March when the government first declared a nationwide quarantine. Arcenas-Gonzalez notes that financial stability as well as the safety of their employees were the company's top priorities. They worked tirelessly to keep operations afloat and to ensure team members received government assistance. Terry S.A. even launched an Employee Entrepreneurship Program, allowing their workers to resell the company's products in their respective communities to help generate income and support their employees' livelihoods.
ADVERTISEMENT - CONTINUE READING BELOW
Now, with the year almost coming to end, Arcenas-Gonzalez proudly shares that the company was able to retain most of their employees despite the challenges—a feat considering the unemployment rate in the country skyrocketed at the height of the quarantine in April. To this day, only selected employees report to work while the rest continue to work from home.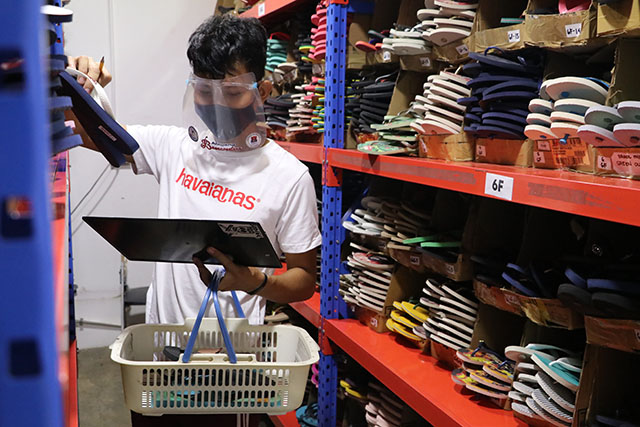 ADVERTISEMENT - CONTINUE READING BELOW
Aside from the efforts they put in to help their employees, Terry S.A. was also able to show support to frontliners and other vulnerable groups. They participated in a frontliner feeding program in partnership with The Moment Group and provided care packs for families in San Andres Bukid who had lost their source of income due to the quarantine restrictions—a project done in partnership with non-profit organization Project Bantu.
Currently, Terry S.A. is raising funds through a virtual holiday sale for the Save the Children Foundation, "which aims to support the continued education and protection of children in the poorest parts of the country during this pandemic."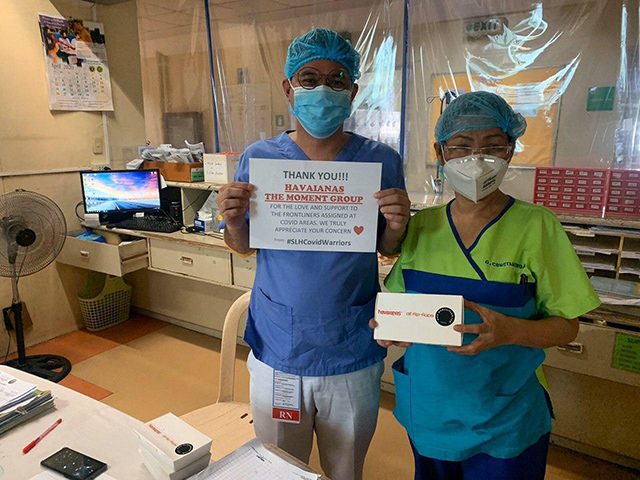 ADVERTISEMENT - CONTINUE READING BELOW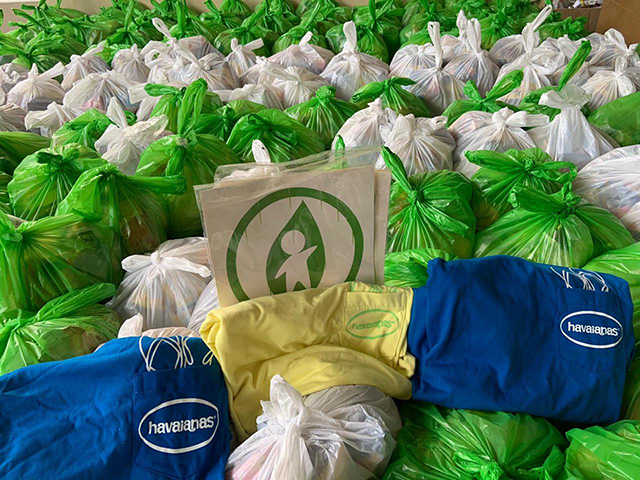 As you might expect, Terry S.A. saw the need to strengthen their e-commerce sales given the quarantine. Fortunately, the company had anticipated the shift and did not need to make drastic changes to their digital operations once the pandemic struck. "In 2016, we embarked on a company-wide effort to prepare our company for a digital future," notes Arcenas-Gonzalez. It was a process that involved countless workshops, research, and training as well as a large financial investment, but one that the company decided they needed to commit to in order to "achieve [their] lofty goals." The company's digital commerce operations were fully functioning by late 2018.
ADVERTISEMENT - CONTINUE READING BELOW
Aside from being present on leading online shopping channels like Lazada and Shopee, Terry S.A. operates three online platforms: The Havaianas Philippines website is dedicated to the company's OG brand and all of its products while the CommonThread website offers fashion and lifestyle brands, both established and under-the-radar. Arcenas-Gonzalez notes that CommonThread in particular "built up its offerings to cater to the current needs of [the company's] customers," now selling essentials, pantry items, work accessories, and other novel finds "to bring little joys to everyone as they ride out uncertain times."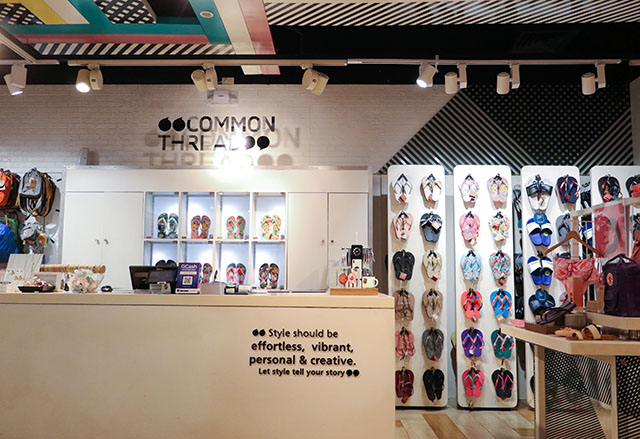 ADVERTISEMENT - CONTINUE READING BELOW
They also have the Aura Athletica website, which is a haven for activewear and fitness essentials. The site offers both brands being sold in the shop's brick-and-mortar outpost in Power Plant Mall as well as some online exclusives. As of writing, Terry S.A.'s digital sales now make up a quarter of the business.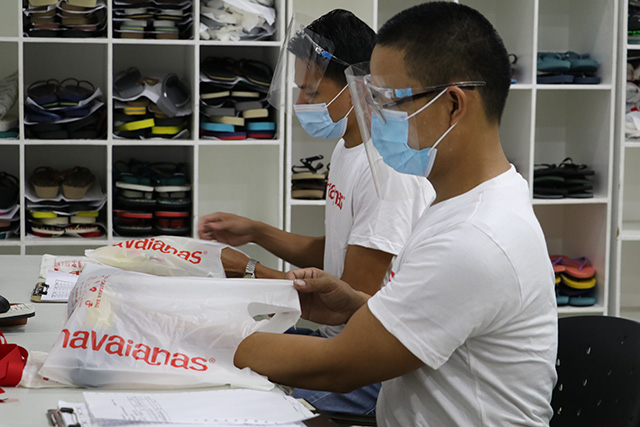 ADVERTISEMENT - CONTINUE READING BELOW
Looking ahead, Arcenas-Gonzalez says that her goal for the company is to "create a mindset that focuses on a better normal, by building on the things we did right during the pandemic....as well as further develop the good habits we have formed"—a mantra that seems simple, but one that weighs heavily coming from someone who began a huge retail business in her childhood bedroom and learned the ropes from the ground up.
"While metrics are more crucial than ever, and we will make decisions based on a lot of data, we will still leave room for intuition, in the spirit of true entrepreneurship," says Arcenas-Gonzalez, a flicker of the passionate, bright-eyed 20-something still showing through her words. Seems this creative and entrepreneurial tag-team still embodies the same mix of vibrance and reliability that made them fall in love with Havaianas nearly two decades ago.
Hey, Spotters! Check us out on Viber to join our Community and subscribe to our Chatbot.
ADVERTISEMENT - CONTINUE READING BELOW
Share this story with your friends!
---
Help us make Spot.ph better!
Take the short survey
More Videos You Can Watch
Load More Stories