All Aboard the Genshin Impact Hype Train
What's with all the fuss surrounding this game?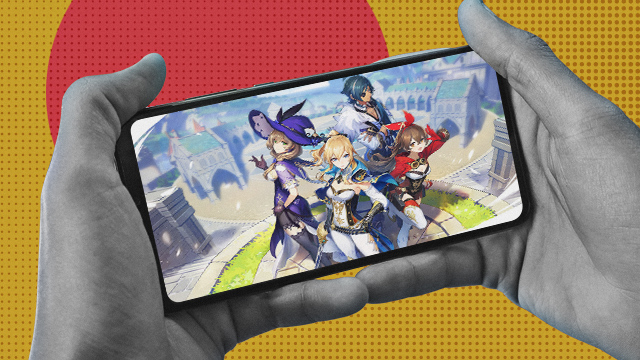 (SPOT.ph) You might have heard of Genshin Impact, the trending gacha game with immersive gameplay, #aesthetic art, and a decent roster of playable characters. In video games, gacha—which comes from the term gachapon or Japanese toy machines—is a form of microtransaction often used by Japanese free-to-play games where you "pull" characters, power-ups, weapons, et cetera, from a large pool at random. TLDR; It's a game of luck.
Genshin Impact is relatively new, having only been available since September 2020. But according to mobile analytics firm Sensor Tower, Genshin Impact has earned an estimate of U.S. $393 million within its first two months and is currently earning around U.S. $6 million a day.
We can't blame you if the hype had you hooked or is slowly luring you to try it out. Before you download, let us help you get familiar with the game's story and mechanics, so you're not too much of a noob when you start.
ADVERTISEMENT - CONTINUE READING BELOW
What is Genshin Impact?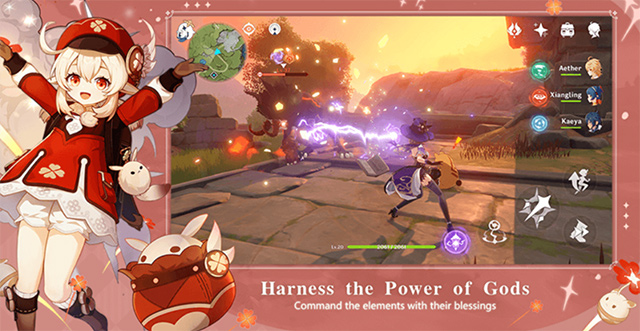 CONTINUE READING BELOW
Recommended Videos
Genshin, as players call it, is a free-to-play, open-world adventure game from developer miHoYo. It has the gameplay vibes of Legend of Zelda: Breath of the Wild with gacha microtransactions to obtain new characters and equipment. In the game, players have a party consisting of four characters. You can swap these characters during battle to perform elemental combo attacks and cause more damage to the enemy.
It also has co-op mode where you can "visit" another player's world and go and bash some monster heads together. You will unlock co-op once you reach Adventure Rank 16 (more on this later).
The game is set in the world of Teyvat, a land of many nations, with each nation paying respects to a specific element and elemental god. At the start, you will choose which of the fraternal twins will be your main character. You will then bear witness as the twins battle an unnamed god. Eventually, the god will capture one twin and seal the other. The adventure starts when your character reawakens and heads out to find the lost twin alongside a fairy-like creature named Paimon.
ADVERTISEMENT - CONTINUE READING BELOW
Genshin Impact Gameplay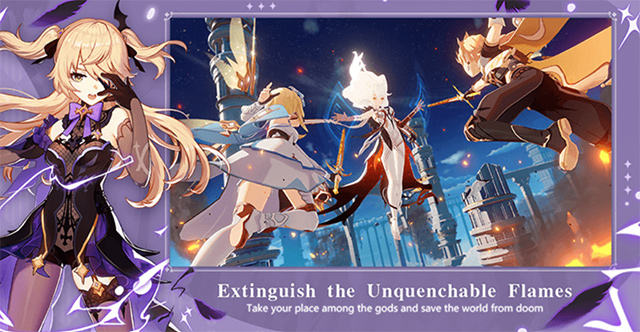 As you begin the game, Paimon will explain the basic movements you can perform in-game. You can jump, climb, walk, or dash—all of which consume your stamina meter. You must keep an eye on this meter if you don't want to be immobile in the middle of a boss fight or fall into oblivion while climbing a wall.
Each character can perform a basic attack, a charged-up attack, an Elemental attack, and an Elemental Burst, a charged-up Elemental attack. Controls will slightly differ depending on the platform you're playing on, but they are all simple to remember.
Hit Those Combos
There are seven elements in the game: Anemo (Wind), Geo (Earth), Cryo (Frost), Electro (Lightning), Hydro (Water), Pyro (Fire), and Dendro (Nature). Each element reacts to one another in battle. For example, freezing an enemy with Cryo then using Anemo abilities will cause a blizzard effect that will massively decrease its defense.
ADVERTISEMENT - CONTINUE READING BELOW
While you explore the green meadows of Teyvat, you will encounter enemies that are resistant or weak against specific elements—this is where your party strategy comes in. The characters in your party should differ in elements, so you have a better chance in battles.
Experience Is Key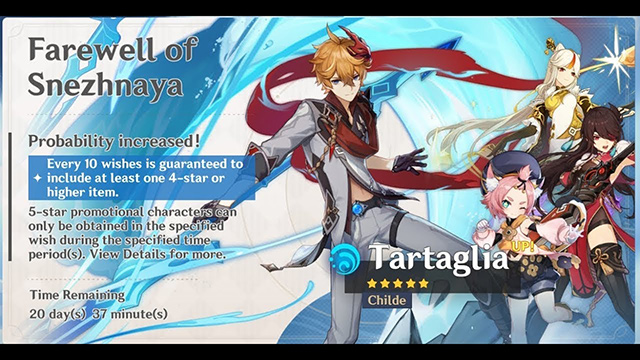 There are two kinds of experience points that you can earn in the game. You will gain Character Experience (or Character EXP) each time you defeat enemies. Character EXP allows your character to level up and increase their health, attack, and defense stats. You can also use Character EXP Materials found in chests to level up faster.
Adventurer Experience (or Adventurer EXP) increases your Adventurer's Rank. You can earn these by progressing through the game's story. Tons of bonus items and rewards will be given to you when you reach specific ranks in the game. Reaching Adventurer Experience 16 allows you to play co-op with your friends, too.
ADVERTISEMENT - CONTINUE READING BELOW
As explained earlier, you will need to "pull" or summon from Wish banners to obtain new characters and equipment. To do this, you need currencies called Antiquated Fates and Intertwined Fates before you go to the "Wish" menu. Doing a multi-summon or 10x summons at once ensures you a new character and a few high-level weapons.
There is the Beginner's Wish banner that guarantees you four-star character Noelle who wields clubs and greatswords. She's a good choice for the early missions in the game, so you should summon for her.
How or where do you get Fates, you ask? One way is by going to the Shop menu and buying from Paimon's Bargains using real money. The other way is by grinding through the missions and achievements. Every Fate you earn will come from hard work, so you should be wise about which banner you're going to summon from.
Just a tip: Save up Fates and do not spend your stash hastily. Before summoning, click on the banner's Details button to see the characters available and how rare they are. You can check out online communities of players to see must-have characters and which banners are passable. Good luck, adventurer!
Genshin Impact is available on Nintendo Switch, PlayStation 4, PC, Google Play, and iOS.
Hey, Spotters! Check us out on Viber to join our Community and subscribe to our Chatbot.
We are now on Quento! Download the app on Google Play or App Store and enjoy more articles and videos from SPOT.ph and other Summit Media websites.
ADVERTISEMENT - CONTINUE READING BELOW
Share this story with your friends!
---
Help us make Spot.ph better!
Take the short survey
Load More Stories