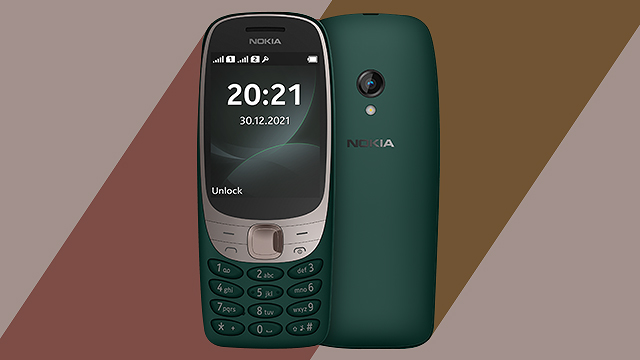 (SPOT.ph) These days, you'll be hard-pressed to find anyone—young or old—without a personal smartphone. They serve not just as communication devices, but also mini computers, digital wallets, sources of entertainment, platforms for working, and so on. But back in the day, we just had, well, mobile phones—in the most literal sense of the phrase. In the late 90s and early 2000s, cellphones did little more than text and call—if you're old enough, you may even remember that models could only make calls at first; throwback to beepers. Sure, some models had games, perhaps FM radio, but for the most part, these handheld devices usually just stayed in our pockets unless we really needed to contact someone urgently. Not to mention, back then, texting and calling cost much more than it does now, so constant communication between friends and loved ones was rare unless necessary.
ADVERTISEMENT - CONTINUE READING BELOW
We're trying not to sound like out-of-touch boomers here, but there really is a certain nostalgia that comes with that era of technology. While you can't deny the convenience of the smartphone age, there was a freedom and lightness to the period before it—a time without constant surveillance when everyone in your life didn't have 24/7 access to you and scrolling through social media wasn't your main source of entertainment. And perhaps no name embodies this time more than Nokia. By the early aughts, Nokia was a powerhouse in the tech world, offering not only sturdy and top-of-the-line models for the time, but also accessibility that made their mobile phones ubiquitous in the naughties. Today, with the rise of smartphones and the introduction of new brands across the last two decades, the mobile phone market looks a lot different. But don't you just wish you could go back to the days when Nokia was king? Well, maybe you can—sort of. ICYDK, Nokia resurrected their famous 6310 phone and we got to try it out.
What is the Nokia 6310?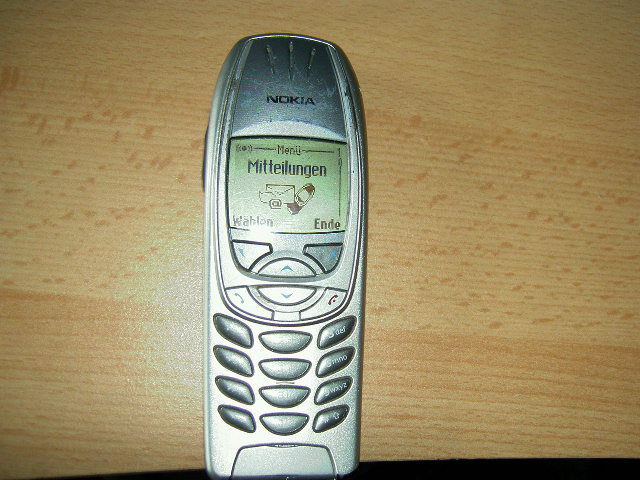 The original Nokia 6310 was released in 2001 as a successor to the previous year's 6210. At the time of release, it was touted as a business-oriented mobile phone and was Nokia's first-ever model with Bluetooth connectivity. For its 20-year anniversary in 2021, Nokia released a new version of the 6310, modeled after its OG design. What you can expect is a phone with a similar silhouette and that same old-school keypad, but this time around with some upgraded features.
ADVERTISEMENT - CONTINUE READING BELOW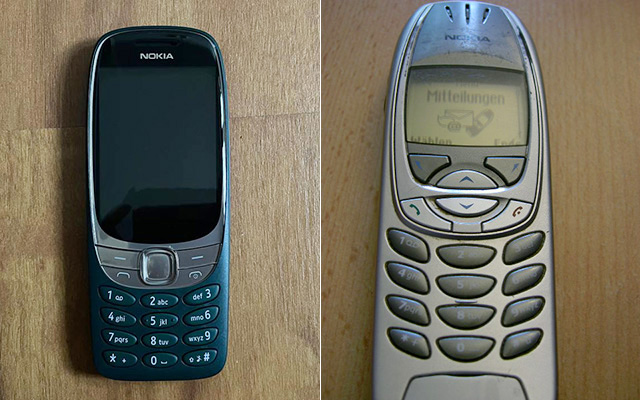 Fast Facts
Price: P2,690
Where to Buy: Available on Lazada.
Battery: 1,050 mAh, removable
Battery life: Up to 8 hours of talk time, up to 16 days on standby
Display size: 2.8 inches
RAM: 16 MB
Sim: Dual Sim
ADVERTISEMENT - CONTINUE READING BELOW
A Review and Roadtest of the Nokia 6310
First Impressions and Initial Setup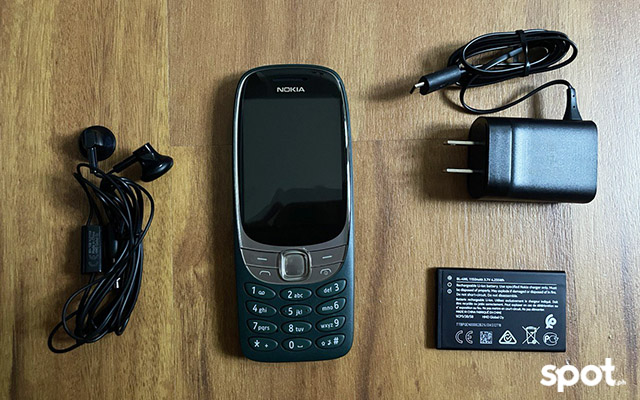 Our instinct when first setting up the new 6310 was to just hit the power button from the get-go, which in this case is also the button for ending calls. Now, we had it pressed down for quite a bit, wondering why the screen wasn't lighting up when we finally had the realization: You need to insert the battery. Admittedly, it's been a while since we've done that as most mobile phones these days feature a bar-type build that's not meant to be opened. To roughly quote that viral tweet: "The era where you dropped your phone and your battery flew out was just crazy." But hey, it's all part of that old-school experience.
ADVERTISEMENT - CONTINUE READING BELOW
This initial moment of confusion sort of set the tone for the whole experience of the 2021 Nokia 6310. While operation will be familiar to anyone who owned a cell phone in the 2000s, it does require some level of breaking away from your present-day gadget habits—or perhaps relearning some old ones.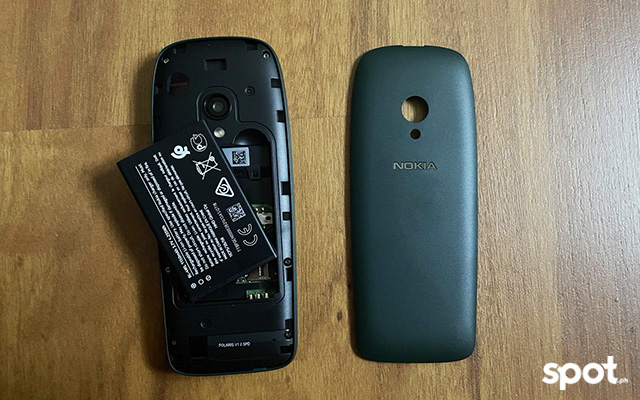 ADVERTISEMENT - CONTINUE READING BELOW
After inserting the battery, you can charge your 6310. Where the 2001 model made use of a cylindrical charger (if you know, you know), this one employs a mini USB charger (similar to what you'd see on older or lower-end Android phones), so it should be easy enough to replace, if necessary. From there, hit the power button and get ready to hear that signature Nokia power-up tune.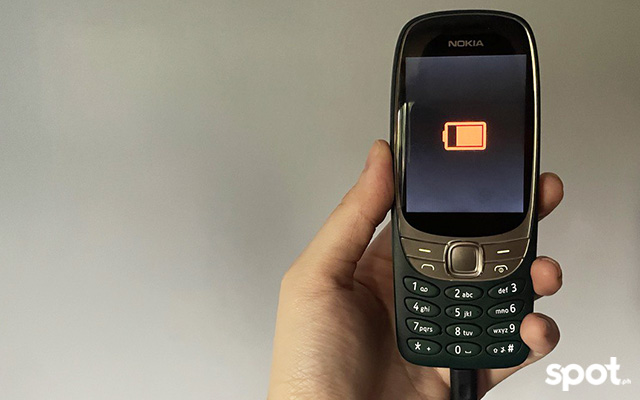 ADVERTISEMENT - CONTINUE READING BELOW
As previously mentioned, the new 6310 is modeled after the 2001 version of the phone. You'll find the same elongated shape and rounded corners with a screen that takes up a little less than half of the front side with a keypad just below it. This time around, the device sports a slimmer and overall sleeker appearance as well as a lighter build. That being said, while old-school Nokia phones have a reputation for being damn-near indestructible—the 3310 perhaps being the most famous example—don't expect the same extreme durability from this newer model. Though the phone's screen likely won't shatter after you drop it and it should be able to withstand some wear and tear, it's also not the rock-solid model of the aughts.
Using the Nokia 6310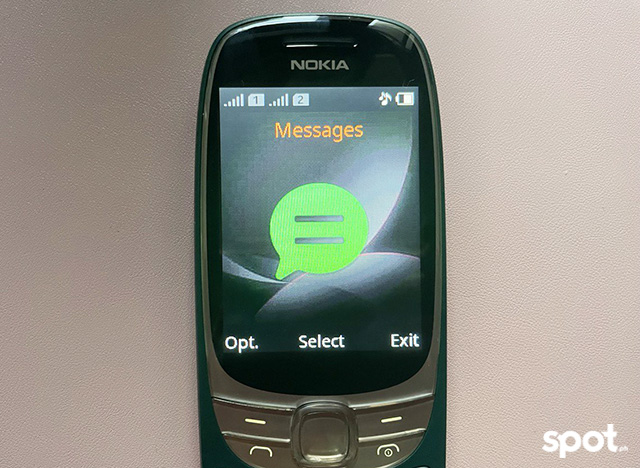 ADVERTISEMENT - CONTINUE READING BELOW
For anyone over the age of, say, 23, the controls on the new 6310 should be more or less intuitive—if you used a Nokia phone back in the day, you'll know exactly how to use this model. That being said, the operation, while simple, won't be quite as seamless as a modern-day smartphone, especially for someone who's gotten used to a touch screen. To navigate, you'll find a square button up top for selecting highlighted items and a border around it for moving up, down, left, or right. Where some newer Nokia phones from the mid-2000s had a menu that showed all features in a wide, icon-like view, this model is true to older phones wherein you have to scroll through each menu item one by one. It's easy enough, but does take a long time if you're used to the quick operation of a smartphone or even a newer Nokia phone.
ADVERTISEMENT - CONTINUE READING BELOW
Thankfully, the back-to-basics phone has a main menu with just a few options, so you won't be scrolling for a long time. On the main menu, you'll find messages, music, photos, a camera, videos, a radio, a voice recorder, an alarm clock, a calendar, a calculator, a file manager, settings, extras, some games, a call log, dual sim settings, and contacts. While you do have the option to use Facebook and browse the Internet, keep in mind that the phone does not have Wi-Fi connectivity, so you'll have to use mobile data. But remember, this isn't the phone to buy if you want constant access to social media—it's all about going back to basics and sticking to just the simplest forms of communication.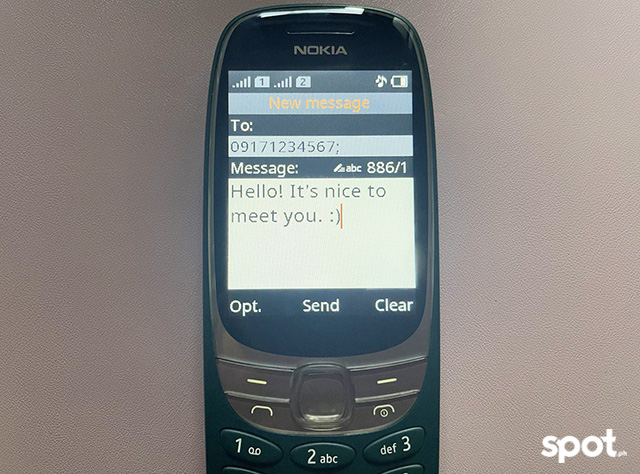 ADVERTISEMENT - CONTINUE READING BELOW
That being said, yup, calling and texting is just the way it used to be. You can type out numbers from the home screen with the buttons and the keypad and call someone straight away. As for text messaging, you'll have to do so the old-school way either with the T9 predictive text dictionary or by manually choosing a letter from the three to four letters on each number button. As you might expect, it's quite a challenge compared to a touch-screen QWERTY keypad—we can't believe how quickly we used to be able to do it back in the day—but there is something fun about trying out an old practice you no longer do. Plus, you get that same-old click-clack keypad sound with each press. So satisfying.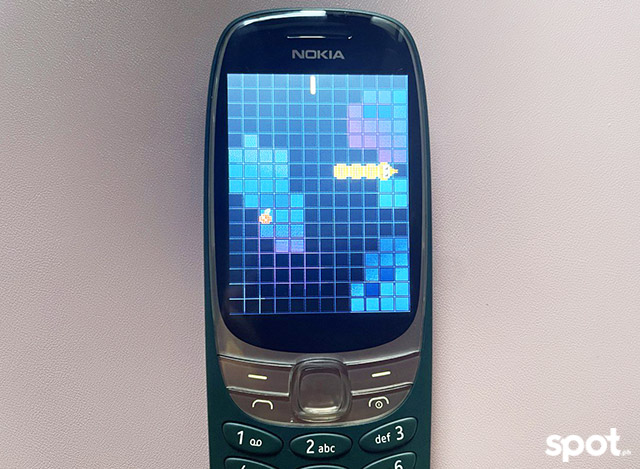 ADVERTISEMENT - CONTINUE READING BELOW
Built into the 6310 are some vintage-looking games like a racing game and an arrow-shooting game as well as newer options optimized for the interface like Crossy Road and Doodle Jump. You also have the option to download more. Of course, the highlight (as far as gaming goes) of any Nokia phone is Snake. The version on this model, known as Snake Xenzia, is a colored, slightly more modern version, but still has the same basic objective.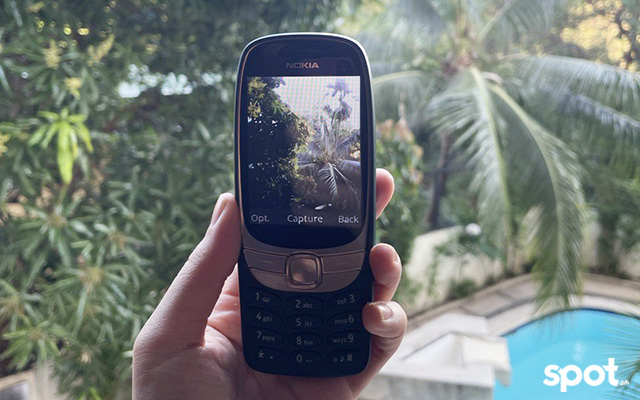 ADVERTISEMENT - CONTINUE READING BELOW
Other features on the phone include a camera, a radio, a voice recorder, and music-listening capability. Don't expect high-def quality from any of these. It's important here to keep in mind that the phone will be less your main source of stimulation and more of a handy tool you have nearby just in case. For example, if you need to quickly snap a pic to look at later, then you have that option, but that doesn't mean you'll be using the device to capture all your best vacation moments. As for the radio, voice recorder, and music player, they'll be about the same—there if you need them, but not the primary function of the phone. The speakers and mic on this device aren't the strongest, but they'll work just well enough should you ever need them in a pinch. You can also connect earphones to the 6310 via aux cord to improve the quality.
ADVERTISEMENT - CONTINUE READING BELOW
Conclusion: Why Buy the Nokia 6310 in 2022?
As with any device, you need to ask: Who is this for? Who would benefit from such a device? If you're happy with your smartphone and use it for important tasks or activities that require constant Internet connection, then the 6310 probably isn't for you. This device will best serve those who either don't need to use online platforms all that much or would rather get away from them from time to time—perhaps on days when they'd rather be more present or just need a break from the world of Instagram notifications, Viber messages, and the like.
It's also a great option for older folks who need working cell phones, but aren't big fans of complicated smartphones. The device can also serve as an emergency or backup option should you ever need one that does the bare minimum of digital communication. Is it for everybody? In this day and age, probably not, but hey, if you get the chance to try it out, we'd say go for it. It certainly took us back to a time we never thought we'd experience again.
ADVERTISEMENT - CONTINUE READING BELOW
Hey, Spotters! Check us out on Viber to join our Community and subscribe to our Chatbot.
Your guide to thriving in
this
strange new world.
Share this story with your friends!
---
Help us make Spot.ph better!
Take the short survey
More Videos You Can Watch
Load More Stories