5 Important Occasions Boyfriends Should Never Forget
Because girls remember everything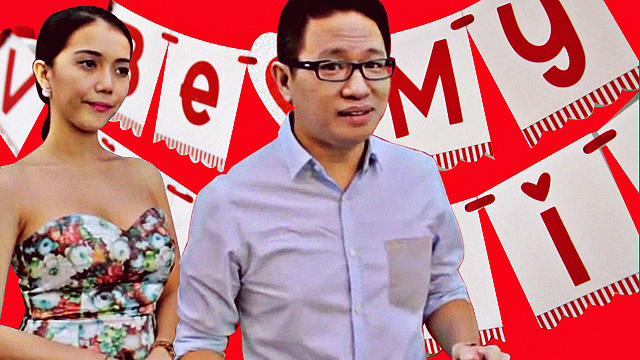 (SPOT.ph) Fellow pogis, pay attention to what I'm about to say: All women are elephants.
No, I'm not saying they're all fat. Okay, some actually are, but that's not the point I'm trying to make. What I'm trying to say is this: Just like elephants, women remember everything.
Remember that day when your girlfriend's boss complimented her on the slideshow she did for a client? She still knows what she wore that day. Remember the birthday of her tennis buddy's pilates instructor's cousin's stress management coach? You probably don't—because you're normal—but she does.
The devil is in the details, which is why she remembers them all. Of course, as the pseudo-angel in your life, she will occasionally drop hints for you to remember each significant date...and it pisses her off that your dense head hasn't picked up on any of her cues.
So, brothers in crime, open your calendar apps and overpriced coffee-shop organizers! Pay special attention to these five important occasions and start taking notes. From now on, make sure you always remember them because if you don't, you will never hear the end of it.
Valentine's Day
No sane guy in a relationship should forget to celebrate February 14 with his girl. It's rather hard to forget, because it's a day for spending money you don't even have yet. What's more, you use that imaginary fortune on fancy stuff you don't really like, such as escargot, caviar, and fancy-shmancy wine.
ADVERTISEMENT - CONTINUE READING BELOW
Secretly, in your macho heart of hearts, you'd rather enjoy a plate of mani, a few sticks of isaw, and a six-pack beer. But woe to the man who does!
Remember that this day is special for your girl, which means it should be special to you, too. And if you fail to comply with society's expectations of you being extra cheesy that fateful day, you might as well dig your own grave.
The Girlfriend's Birthday
The older your girlfriend gets, the more she doesn't really want to celebrate that day when she has to add one year to her age. You see, the only saving grace is the fact that she can hide her senior-citizen phobia behind a day of elaborate surprises, nice gifts, and special attention.
CONTINUE READING BELOW
Recommended Videos
If performance pressure is starting to get to you, think of it this way: It's the one day you can get away with saying, "Uy, tumatanda ka na!" with matching tawa.
The Anniversary
I pity the fool who forgets the anniversary. It's worse than forgetting Valentine's. It's worse than forgetting the girlfriend's birthday.
After all, it's the day you decided to become a couple. It doesn't bode well for her if you find that so forgettable.
She will think you're either insensitive, uninterested, or having an affair if you don't remember. 
Christmas
Yes, I know, you're likely to remember Christmas. But will you remember getting her a Christmas gift worth giving?
ADVERTISEMENT - CONTINUE READING BELOW
If you're like the rest of us guys, you're no good at thinking of what to give her. When you see her in your mind's eye, all you see is someone who has it all—after all, she's already got you.
But yeah, you need to give her a Christmas gift. Something you thought of long and hard. Something you didn't buy at the very last minute because you hate the Christmas rush. Remember, that gift will stay under the Christmas tree, teasing her and building up her expectations...and she will be opening it habang nanonood silang lahat.
Your own birthday
Your idea of the perfect birthday celebration is probably a quiet day of watching TV at home with the AC turned on. You have pizza in one hand and a cold beer in the other.
No, it does not entail dressing up in long sleeves, spending more money on more of that overpriced fine-dining crap, and going home feeling like you celebrated her birthday, not yours.
One thing's for sure: If you don't celebrate your birthday with her, she will think that you're intentionally leaving her out. Soon enough, with her leaving you passive-aggressive text messages on your cellphone, it definitely won't feel like it's your birthday.
Save the date...or lose the girl
Huwag kang kampante. Just because you got the girl doesn't mean she'll stick with you if you don't do your part.
Yes, it may make you feel like you have to remember just about everything, but the ability to remember all these important dates comes with the territory. If you're in a relationship, it's time you act like it.
ADVERTISEMENT - CONTINUE READING BELOW
To paraphrase (and absolutely butcher) the earliest recorded rhyme, "Remember, remember, wala ngang forever."
Stanley Chi is every man's man. He wrote the books Suplado Tips, Pogi Points, Chicken Mami for the Sawi, and the best-seller Men Are From QC, Women Are From Alabang. His most recent book, One Night Stan, is now available in bookstores nationwide. Stanley is also a comedian-host and social media personality. Follow him on Twitter and Instagram (@stanleychi).
---
Help us make Spot.ph better!
Take the short survey
Load More Stories